It has been a busy start to the year with a host of new models and facelifted products already introduced in South Africa. There is, however, still lots of exciting product on the way! Take a closer look at the cars that have already arrived on South African shores as well as cars that are expected for launch in coming months.
We have created an alphabetical (by brand) list of all the cars you can expect to see in South Africa this year.
Alfa Romeo
This iconic Italian marque is on the product offensive, having already launched the new Giulia business class sedan in South Africa. We have already reviewed the entry level 2.0T model (read the review here), and recommend watching the stunning flagship Giulia Quadrifoglio in action in our feature video here.
Alfa Romeo Stelvio - 4th quarter TBC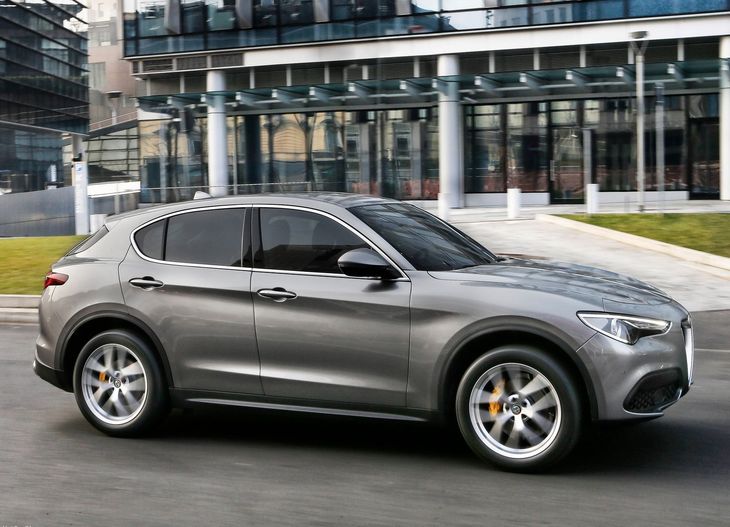 Next to arrive is the all-important Stelvio, Alfa Romeo's first entry into the premium crossover/SUV segment. Although the local line-up is yet to be confirmed (as is the launch date), we expect a comprehensive offering, from base turbodiesels to a fiery Quadrifoglio version that will take the fight to Porsche's Macan. Find out more in our International First Drive, by clicking here.

Audi
It's a busy year already for Audi, with its premium compact crossover Q2 having been launched in the local market (watch our video review here), and the fearsome R8 V10 Spyder freshly on sale - check out the details here. In March it also unleashed its new A5 and S5 coupe models (our first drive impressions are here). But there's much more to come...
Audi RS3 Sedan - 2nd Quarter 2017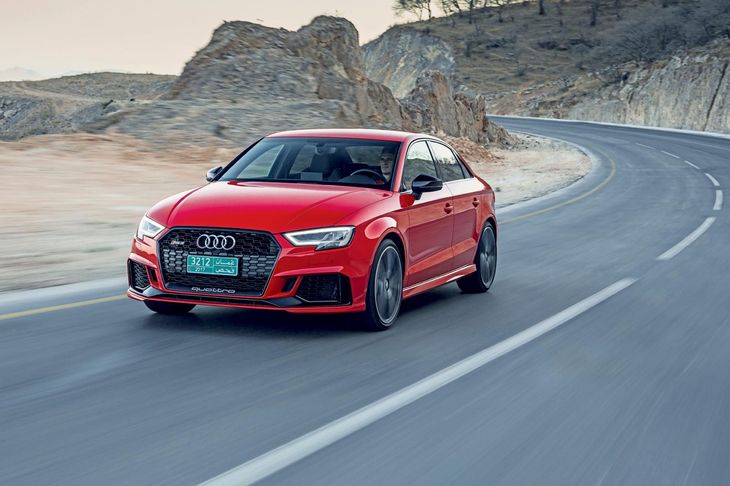 The scorching Audi RS3 sedan should arrive in South Africa in the 2nd quarter of 2017, and is powered by a 294 kW turbocharged 5-cylinder engine. Audi promises a significantly more "playful" package than before. But it will be pricey... First drive here.
Audi TT RS - 3d Quarter 2017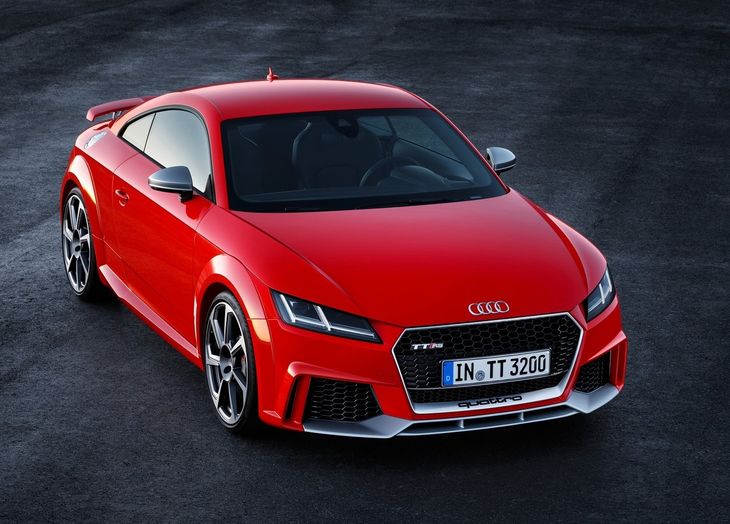 Another hot Audi on the way to South Africa soon is the TT RS, due just after mid-year. The 294 kW stormer is said to accelerate to 100 kph in a blistering 3.7 seconds. We sampled the car at its international launch last year - read our correspondent's impressions here.
Audi Q5 - 3rd Quarter 2017
The brand new Audi Q5 is a very important model for Audi as it replaces a vehicle that has been a top seller the world over. It doesn't look that different in the metal, but it's all change underneath and boasts what is likely to be a class-leading interior. Expect it in SA during the 3rd quarter of this year. First drive report here.
Audi RS5 - 4th quarter 2017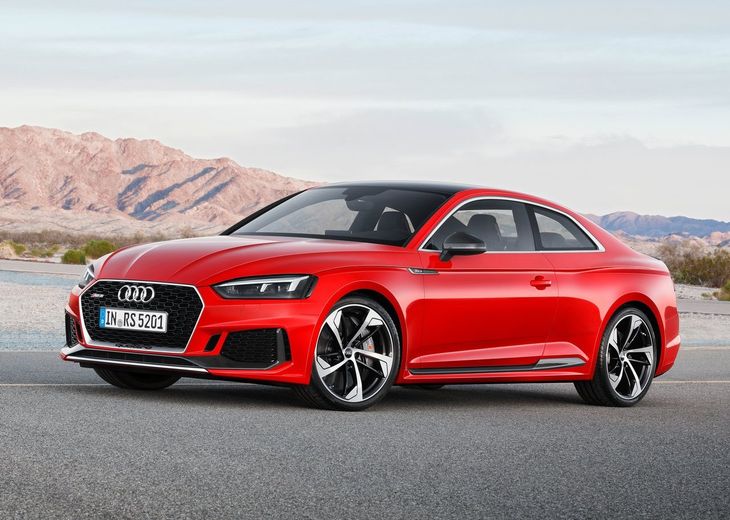 The aggressively styled Audi RS5 is pencilled in for a late 2017 arrival. It certainly looks like it will back up the hardcore styling with matching performance. Its 331 kW twin-turbo V6 should push it to 100 kph in less than 4 seconds! Read more about this super coupe here.
Audi A5 / S5 Sportback & Cabriolet - 4th Quarter 2017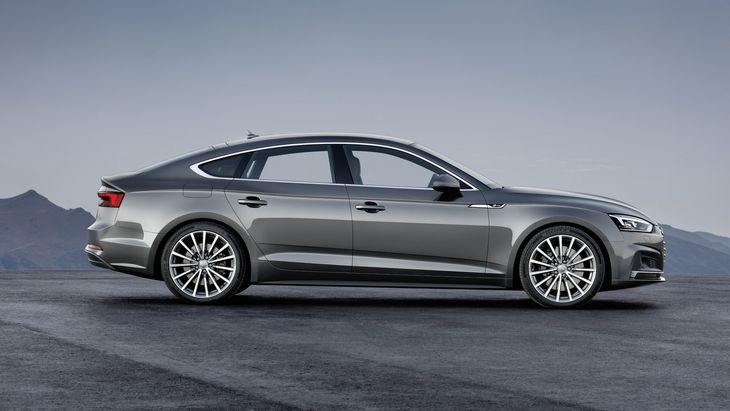 Audi will finish off 2017 with a brace of additions to the stylish A5/S5 line-up, namely the Sportback and Cabriolet models. Find out more about the sleek 5-door Sportback here and more information on the suave Cabriolet here.

BMW
The big news from BMW thus far in 2017 has been the arrival of the new-generation 5 Series – watch our video review here. More recently, the German marque also released the plug-in hybrid version of the 3 Series, dubbed the 330e and the flagship of the 7 Series, the M760Li – read more about the staggering details of the ultimate Seven, by clicking here. All of the 15 M4 DTM limited edition cars allocated to SA have already been snapped up – read about that model here. The facelifted versions of the 4 Series coupe, Gran Coupe, Convertible and M4 derivatives are also already available – details here. And, last but by no means least, you can already order your facelifted M3 locally – further details here.
BMW 2 Series/M2 facelift - 2nd half of 2017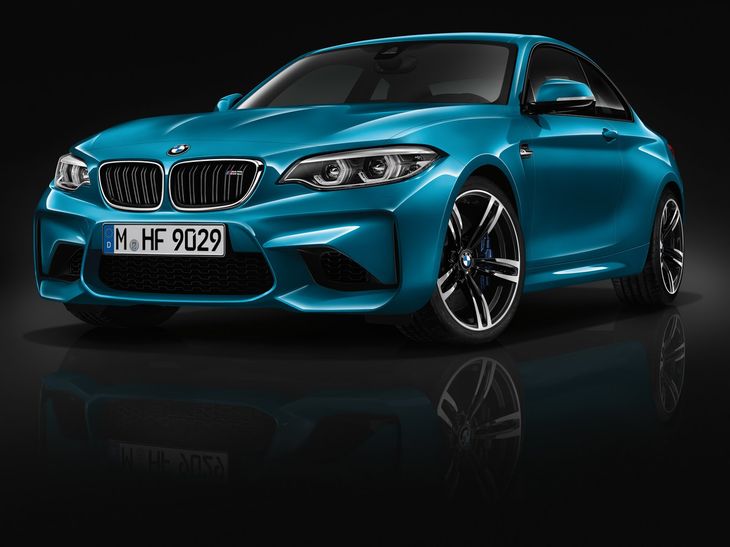 BMW's stylish 2 Series coupe and cabriolet duo have been under the knife. The refreshed models, boasting a significantly improved cabin as the most important change, will arrive in South Africa at some point during the second half of the year. The award-winning M2 will also gain a few cosmetic tweaks. Read more here.
BMW 1 Series facelift - 2nd half of 2017

The baby in the BMW line-up, the 1 Series, gets a similar update to the 2 Series at about the same time. Again, the biggest changes are inside, but there are a few exterior design tweaks, new wheels, colours etc. Find out more here.
BMW M4 CS - 3rd Quarter 2017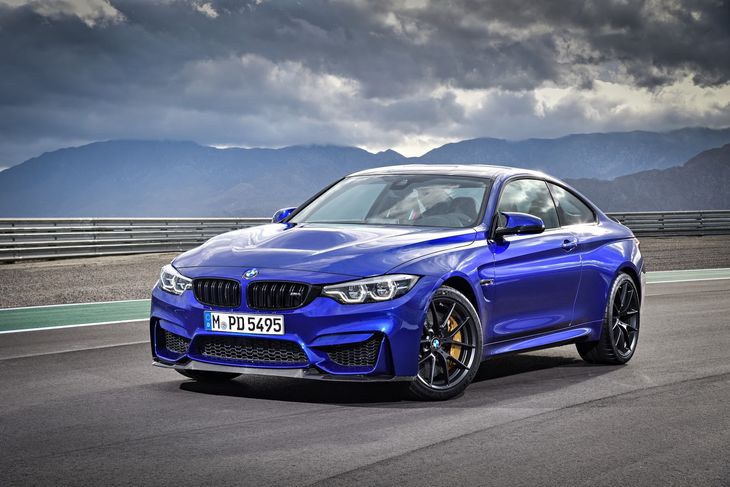 An even hotter version of the powerful M4 is on the way to South Africa, possibly during the 3rd quarter of the year. It is dubbed the CS, and uses the underpinnings of the impressive M4 Competition Pack as a base, and adds items such as the Adaptive M Suspension and M Driver's Package as standard. Find out more here.
BMW 6-Series Gran Turismo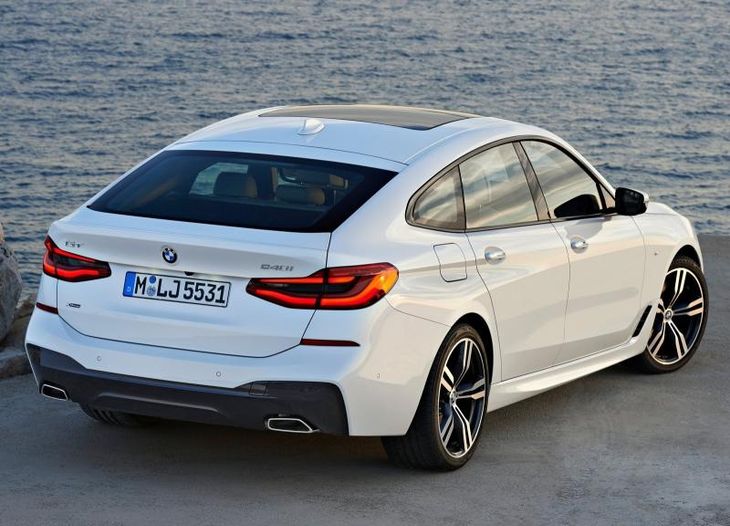 BMW South Africa confirmed that the new 6-Series Gran Turismo will be making landfall before the end of the year. As it stands, two models are being offered: 640i xDrive Gran Turismo and 630d Gran Turismo, which we can expect to see launched in South Africa in November 2017. Read more here.

Fiat
For a very long time the Fiat brand has relied on only the cute little 500 for its local presence, but things are changing. The Mitsubishi Triton-based Fullback was launched last year, and now the brand is also re-entering the compact sedan and hatchback segments with its new Tipo. Read more about the Tipo here.
Fiat Panda - July/August 2017 TBC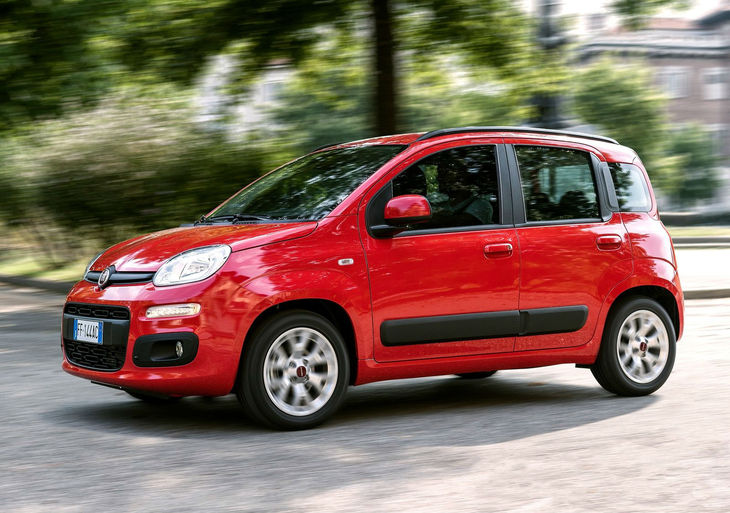 Fiat's Panda looks set to make a comeback in South Africa during the 3rd quarter of the year. At this point the exact line-up remains unconfirmed, but the model recently received a round of updates as part of a mid-life refresh – it gained a substantially revised interior with the latest connectivity tech, among other improvements.

Ford
Although it has experienced a torrid 2017 thus far, courtesy of the Kuga fire debacle, Ford is not standing still. It recently introduced a facelifted Focus line-up – find out more here – and also launched a Fx4 style package for the Ranger that comes with full Ford backing (have a look at the Fx4 here). The Fx4 option follows hot on the heels of tech updates to the Ranger and Everest line-ups.
Ford Kuga facelift - 3rd Quarter of 2017 TBC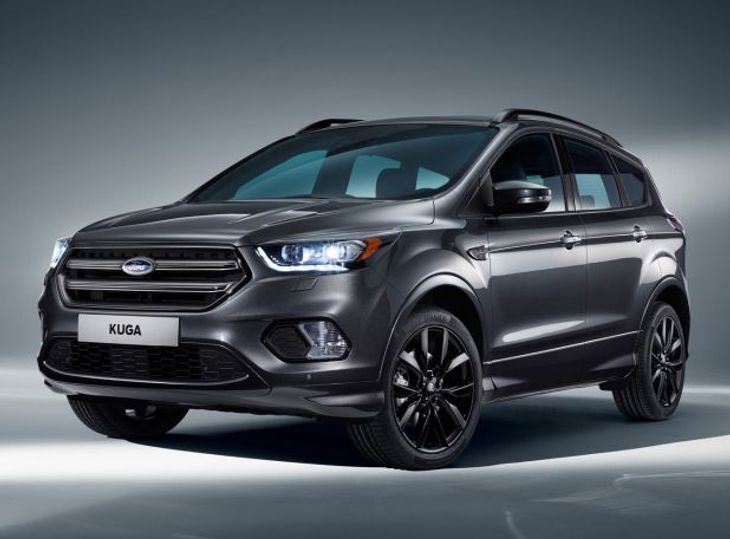 The facelifted Ford Kuga will introduce a host of styling and technological updates to the popular family car/compact SUV. Buyers can expect features such as SYNC3 connectivity, hands-free parking and enhanced Active City Stop. In terms of engines, 88 kW 1.5-litre and 110 kW 2.0-litre turbodiesel powerplants will be offered. A petrol 1.0-litre EcoBoost engine with either 88 kW or 110 kW will be available, while an uprated 134 kW version will power the all-wheel drive Kuga derivative.
GWM
Although GWM recently celebrated its 10th year in South Africa, the Chinese firm has been quiet of late. Now fully controlled by Great Wall Motors in China and in the process of also launching its Haval sub-brand, expect to see quite a lot of activity from GWM in the coming months. It recently reintroduced its H5 and H6 models in South Africa.
GWM Steed 5/5E facelift - 2nd Half of 2017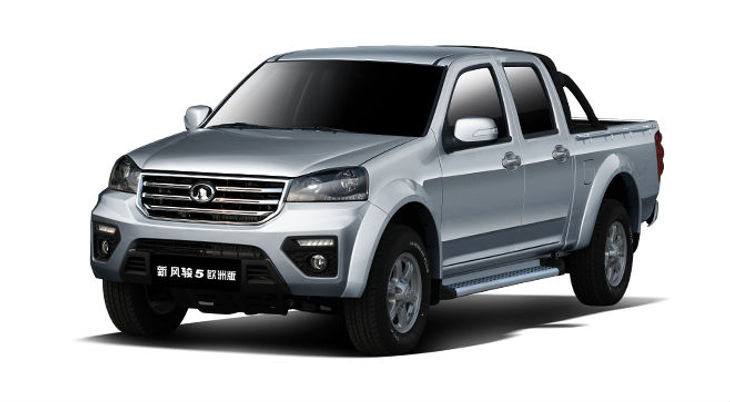 The long-serving current Steed 5 (and more refined Steed 5E derivative) will get another facelift this year, probably in the 4th quarter of the year. Expect the engine line-ups to remain largely the same, with the focus falling on a significantly more attractive facia design and exterior styling tweaks. Find out more here.

Haval
Chinese brand GWM (Great Wall Motors) is preparing its upmarket SUV brand, Haval, for South African introduction at the end of May. Haval only makes SUVs and with more than 1 million units sold in 2016, is one of the world's biggest manufacturers of SUVs. At first the dealership footprint will be small, but following a recent trip to China, we can vouch for major progress having been made on several fronts, including engine/transmission technology, refinement and design – find out more here.
Haval H2 - Fresh Arrival
GWM's upmarket Haval SUV brand launched in South Africa at the end of May, with the H2 being the most important first arrival. Size-wise it competes against the likes of the Hyundai Creta and Nissan Qashqai, but in terms of pricing it is significantly more affordable. It is powered by a 1.5-litre turbopetrol engine, and manual and automatic transmissions feature. Inside, it is likely to set a new benchmark for fit and finish on a Chinese product sold in South Africa. Read more here.
Haval H1 - 2nd Quarter 2017

If the vehicle in the picture above looks familiar, your eyes are not playing tricks... The Haval H1 is basically a rebadged version of the vehicle that was previously sold as the GWM M4 in South Africa. We've even reviewed it before, check it out here. It is a compact crossover that will battle the likes of the Toyota Etios Cross and Renault Sandero Stepway.
Haval H6 Coupe - before year-end 2017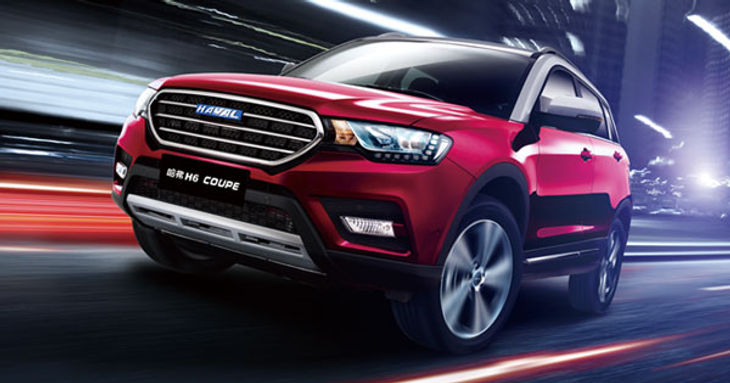 Arriving later in the year is a significantly more upmarket and sophisticated version of the GWM H6 (recently reintroduced). Dubbed the H6 Coupe, it is powered by a 2.0-litre tubocharged 4-cylinder that delivers 145 kW and 315 Nm of torque, through either a 7-speed dual-clutch transmission or a 6-speed manual.

Honda
Although Honda has already introduced a revised Ballade this year, its major introduction, the CR-V, only follows later in 2017.
Honda CR-V - 2nd Half of 2017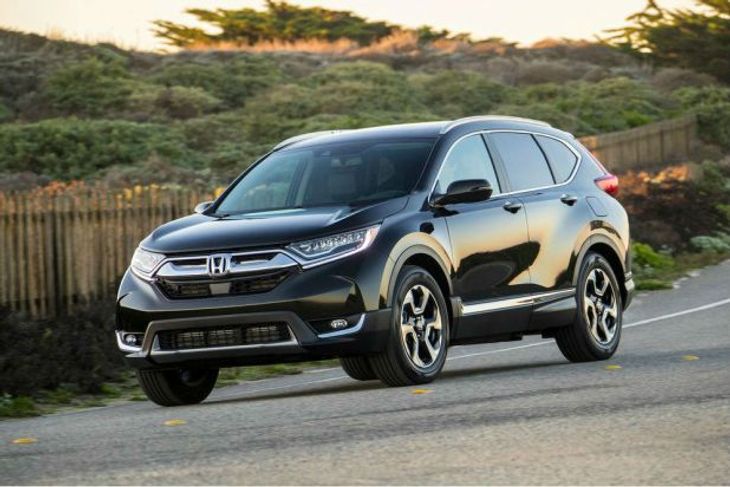 An all-new version of the popular CR-V is likely to land in SA during the second half of 2017. The redesign appears to have changed it from a demure people carrier into something quite sleek and attractive. It rides on a stretched version of the new Civic platform and is claimed to be more spacious and more upmarket inside. Engines have yet to be decided for our local market, but 1.5-litre turbopetrol and 2.4-litre naturally aspirated petrol derivatives are offered in the USA.

Hyundai
With the launch of the already-popular Creta under its belt, Hyundai has had a rocking start to 2017. It also recently introduced a freshened verion of the Grand i10, as well as a locally-developed Tucson Sports derivatve.
Hyundai Elantra - Fresh Arrival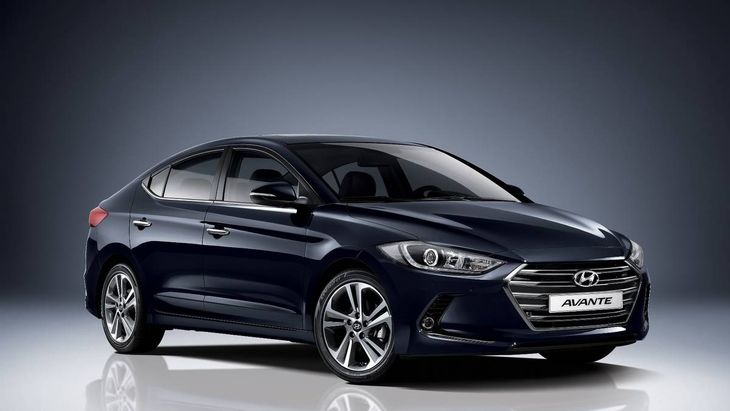 The new-generation Elantra is an imminent arrival in South Africa. Find out more about the newcomer, which can now be purchased with the turbocharged 1.6-litre petrol engine from the Veloster, right there.
Hyundai i30 - 2017 TBC

It was expected that the i30 would join the local line-up later this year but the latest news suggests that the launch has been pushed out, perhaps even to 2018. With chiselled new looks, a near-premium cabin with the latest technologies and some turbocharged power under the bonnet, the i30 looks set to further advance Hyundai up the status ladder. Find out more here.
Hyundai Accent - 2018

The all-new Hyundai Accent is definitely on the cards for South Africa, but the timing is yet to be confirmed, At the moment it looks like early 2018 is as accurate as one can get. Find out more about the latest version of Hyundai's popular compact sedan here.

Jeep
This American SUV brand has been relatively quiet since the launch of the Renegade, but another compact SUV could be on the cards in the shape of the all-new Compass.
Jeep Compass - 2017 TBC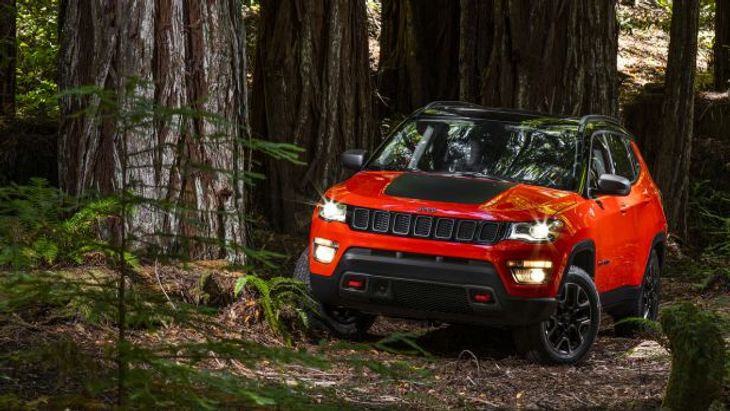 The new Compass could be here before the end of 2017 if Fiat Chrysler SA can get its hands on right-hand drive models by then. Although it rides on the Renegade platform, the Compass is likely to be a more rugged off-roader.

Kia
Kia has already made a few small changes to its local offering, with the launch of a facelifted Soul, and a new entry-level Sorento turbodiesel. But its most important new products are still on the way.
Kia Rio - Freshly Launched
The Rio is Kia's best-selling model worldwide so the new model has a sterling reputation to live up to! The new Rio is said to usher in significant improvements in terms of safety and practicality. The hatchback is slightly bigger than before and the interior has been updated to meet the latest in connectivity needs. You can find our local first drive report here.
Kia Picanto - 3rd Quarter of 2017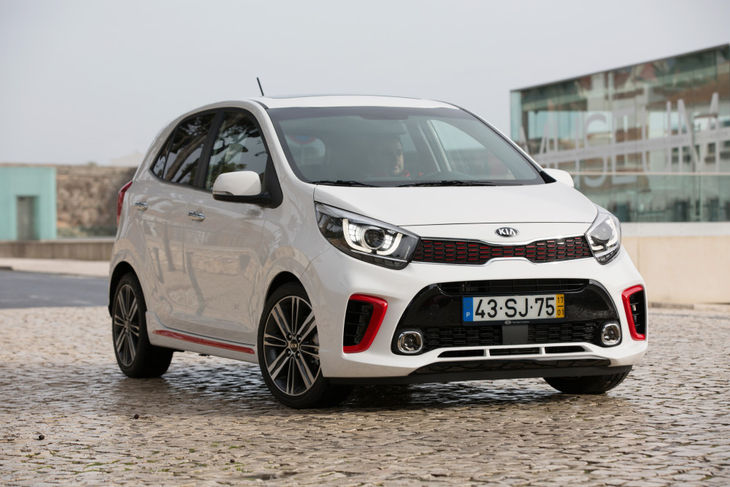 The little Kia Picanto has been a strong seller in South Africa, even as the current model is nearing the end of its product lifecycle. The all-new model is therefore a very important one. It offers more interior space, a greater focus on in-car connectivity and is powered by 1.0-litre engines (naturally aspirated, or turbocharged). Find out more here.

Land Rover / Range Rover
This iconic British marque has some big introductions during 2017, with the eagerly anticipated Discovery 5 and suave Range Rover Velar likely to make a significant impact on the local market. Also on the way is the Range Rover Evoque Landmark Special Edition - find more about that vehicle here.
Land Rover Discovery - Mid-2017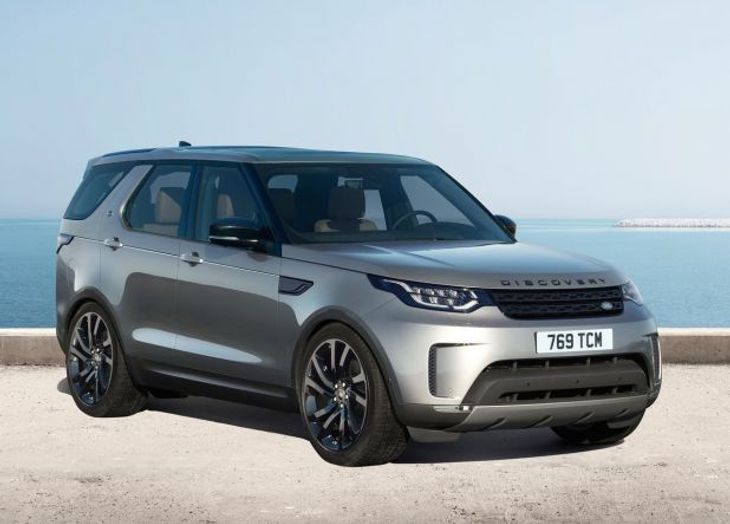 The 5th-generation Discovery will certainly be a highlight for 2017. Over and above significant off-road ability matched with impressive on-road refinement, the Disco will offer generous loading capacity. With all the rear seats down it is said to offer 2 406-litres of space (an Audi Q7 is 2 075 litres by comparison). Loads of off-roading tech and connectivity systems have been crammed into the new Discovery. You can even fold down the rear seats via an app on your phone...
Range Rover Velar - 3rd/4th Quarter of 2017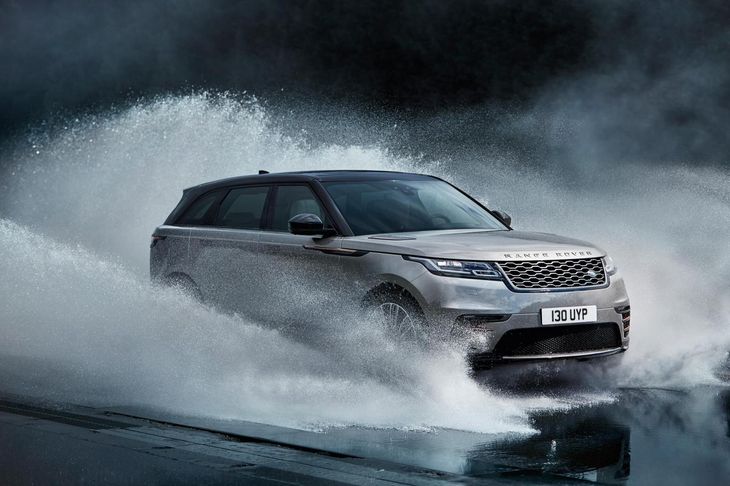 The very stylish new Range Rover Velar will be available locally before year-end. Based on the underpinnings of the award-winning Jaguar F-PACE, the Velar fills the gap between the Evoque and Range Rover Sport. Expect a similar line-up of engines to what you'll find in the F-PACE. Find out more about the Velar here.

Lexus
While it seems that we'll have to wait until early in 2018 for the arrival of the all-new Lexus LS, there's still plenty to get excited about from Lexus this year.
Lexus LC 500 - Mid-2017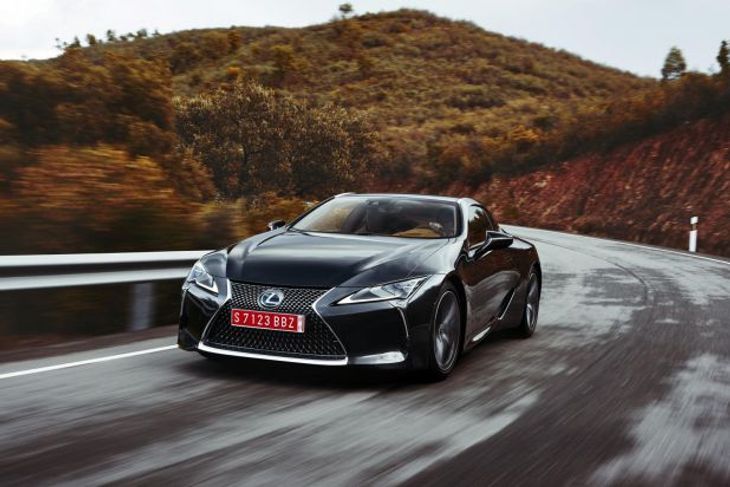 The LC500 is the most focused sportscar that Lexus has produced since the LFA supercar. Ostensibly a competitor to the likes of the BMW 6 Series, the LC looks to marry Lexus' sporting pedigree with the brand's reputation for refinement, supreme occupant comfort and luxury.
Lexus ES facelift - 3rd Quarter 2017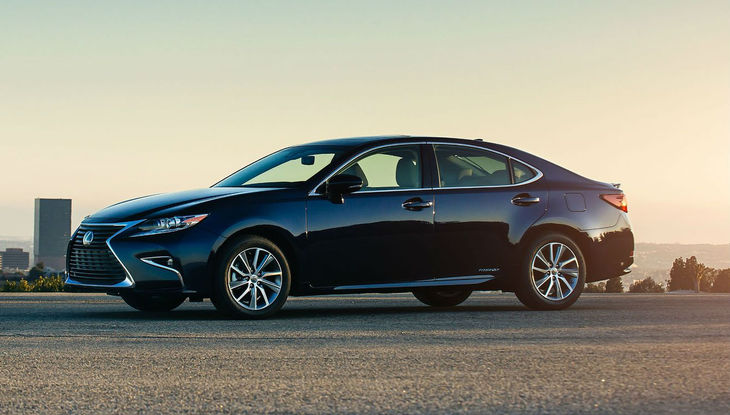 The big and comfy Lexus ES range gets a facelift around September. Expect a raft of styling and tech updates to stylistically bring the spacious sedan in line with Lexus's more recent introductions.
Lexus NX facelft - Late 2017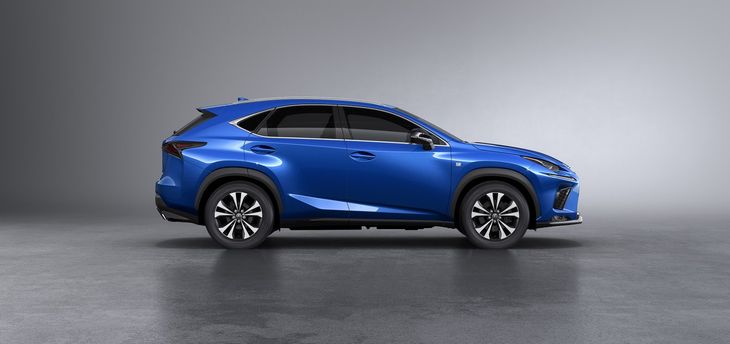 The sharply dressed NX crossover gets a facelift near the end of 2017. The updated model was recently displayed at the Shanghai Motor Show – read more about it here. Besides the predictable styling and cabin tech updates, the NX also gets variable adaptive suspension.

Mazda
Following a strong few years of sales, Mazda looks set to continue its success story by replacing or updating some of its strongest sellers, while they're still doing well. The Mazda2 and CX-3 have had small upgrades already and the MX-5 line-up has been bolstered with the addition of the RF derivative – read more about the this sporty newcomer here.
Mazda CX-5 - Freshly Launched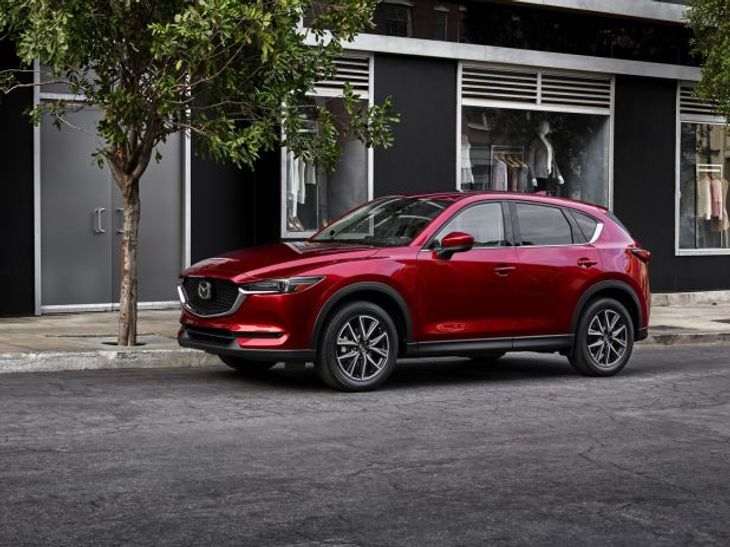 The new Mazda CX-5 has just arrived in South Africa. It is a carefully considered update of a model that sold even better at the end of its lifecycle, than at the beginning. Find out all the details here.

Mercedes-Benz / Mercedes-AMG
With the launch of the recently facelifted GLA already done and dusted, Mercedes-Benz and Mercedes-AMG shift their attention to more performance- and status-oriented machinery for the rest of the year.
Mercedes-Benz E-Class Coupe - Imminent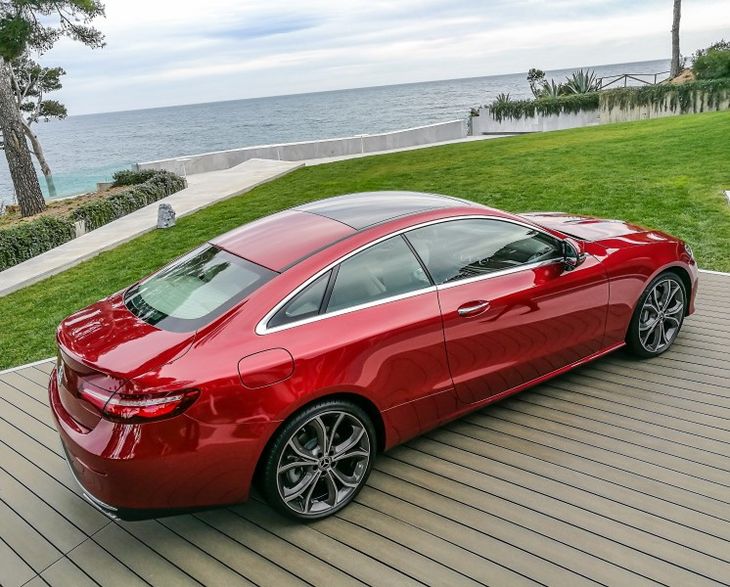 The very slick new Mercedes-Benz E-Class coupe is an imminent arrival. Based on one of our favourite Executive Sedans, the Coupe was always going to be good. Read our first drive impressions by clicking here.
Mercedes-AMG E63 S - Mid-2017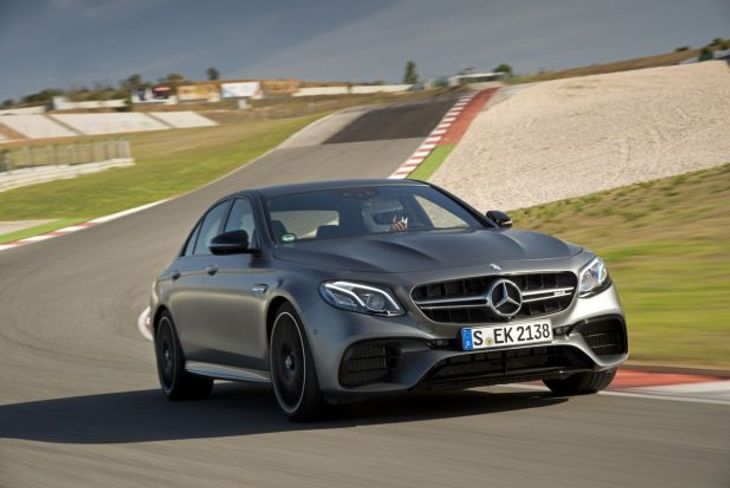 The fire-breathing super-sedan will be in South Africa by mid-year 2017. It can't come soon enough as our initial perceptions of it rate it extremely highly. Only the top-spec E63 S will be offered locally and it will cost nearly R2-million.
Mercedes-AMG GT C Coupe & Roadster - Imminent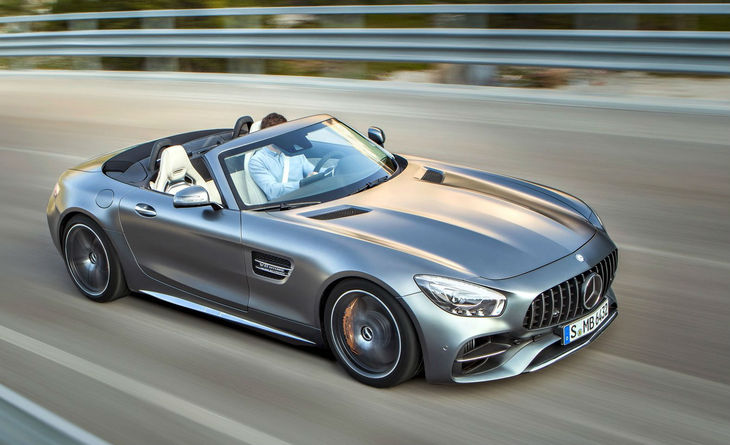 The Mercedes-AMG GT line-up expands dramatically this year. Not only will we see the addition of the fire-breathing GT R, but also coupe and cabriolet GT C variants. These GT C derivatives feature some of the tech found in the GT R, and offer a sublime mix of performance, design and luxury. Find out more by clicking here.
Mercedes-Benz E-Class Cabriolet - Mid-2017 TBC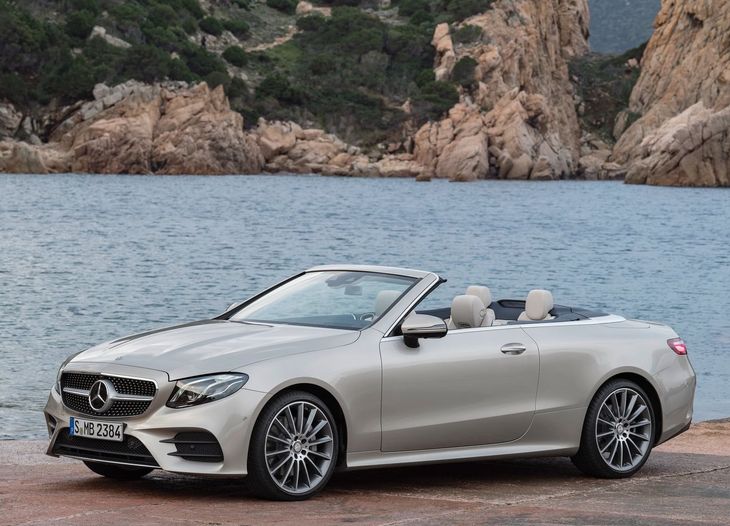 Following hot on the heels of the new E-Class Coupe (and possibly launched together in SA), the E-Class Cabriolet looks set to become the boulevard cruiser of choice for South Africa's (reasonably) wealthy. Find out more about this drop-top here.
Mercedes-Benz S-Class - 2nd Half of 2017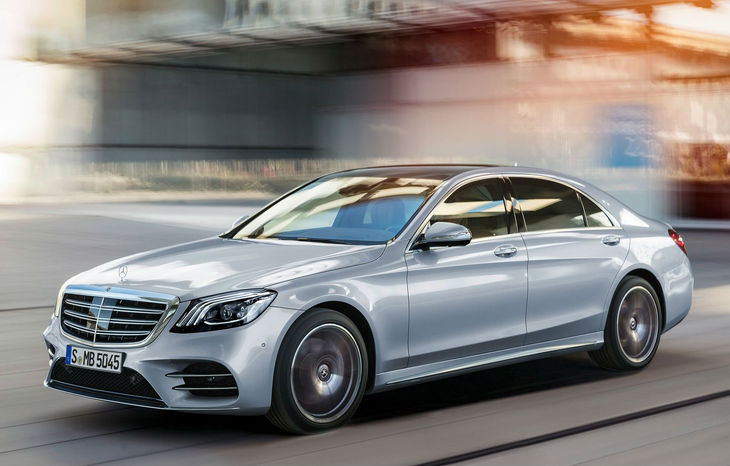 The significantly upated Mercedes-Benz flagship will arrive before year-end and debut some amazing new technologies (some shared with the E-Class), as well as some potent, yet "greener" engines. Get the low-down on all the tech by clicking here.

Mini
The big focus for Mini this year is on the Countryman, which was recently introduced in South Africa (see below). Also no available is the JCW Clubman, and we wouldn't be surprised to see Mini also introduce its new Countryman plug-in hybrid in SA later this year.
Mini Countryman - Freshly Launched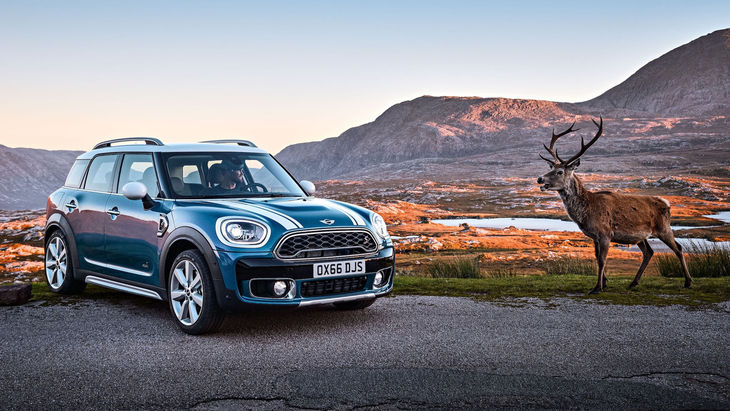 The new Countryman has been endowed with more loading capability and more passenger space (size-wise, it has grown by 30% over the previous model). The range starts with the 1.5-litre, 3-cylinder turbo petrol motor which has 100 kW and 220 Nm of torque. Then you get the Cooper S, which has beefier 2.0-litre four-cylinder turbo petrol pushing out 141 kW and 280 Nm. A 2.0-litre turbocharged diesel engine with 110 KW and 330 Nm of torque is also on offer. A 6-speed manual and 8-speed automatic are available to buyers. A JCW version will join the range at a later stage too. What's it like to drive? Find out here.

Mitsubishi
This Japanese brand has quietly been at work upgrading almost its entire product line-up in a very short space of time. The launch of the impressive new Triton has already happened (watch our video review here), and recently Mitsubishi also added facelifted ASX and Outlander models.
Mitsubishi Pajero Sport - 2017 TBC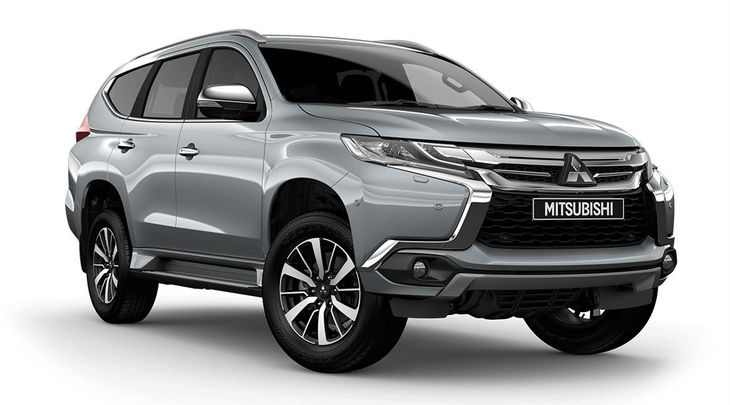 The Toyota Fortuner-rivalling Pajero Sport appears to have been delayed, probably because the fluctuating exchange rate is playing havoc with its business case. Nevertheless, it's such an important model that we anticipate a local launch before year-end, with engines mirroring what is already on offer in the Triton.

Nissan
With its big reveal for the year (the new Navara) done, Nissan's attention shifts to mid-life facelifts of its popular crossovers, the Qashqai and X-Trail. Also still due this year is a surprise facelift for the Micra (the all-new model only comes mid-2018), and possibly a minor update to the 370Z. Next year, we'll see the arrival of the all-new Kicks compact crossover.
Nissan Qashqai facelift - End 2017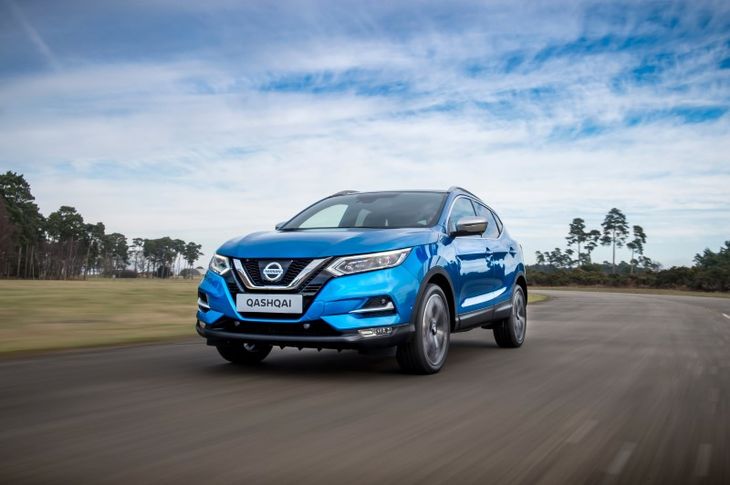 One of Nissan's most popular models (internationally, and in South Africa) is the Qashqai. Expected later this year is the facelifted version, which features not only styling revisions, but also a significantly upgraded interior and loads of tech. Overseas there is even some autonomous driving functionality, but we'll have to see what the local specification package comprises of. Find out more here.
Nissan X-Trail facelift - 3rd Quarter 2017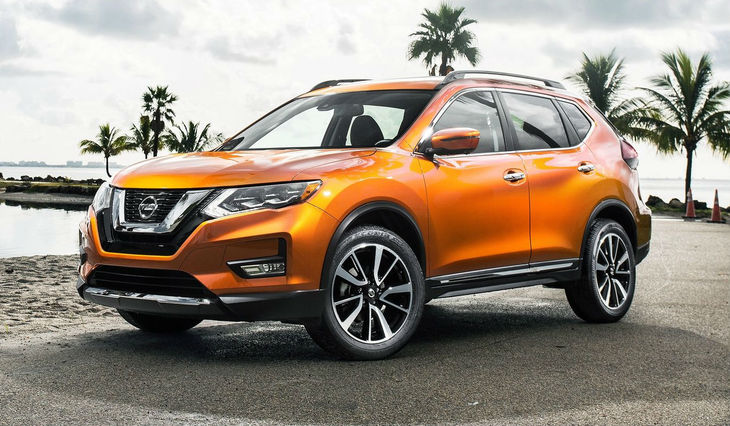 Like its smaller sibling, the Nissan X-Trail gets a similar makeover later this year with the focus falling on a modernised exterior, upgraded cabin (materials and tech), and more advanced safety assistance systems. We suspect there might be a change on the engine front, as well. Find out more about the updated X-Trail here.

Peugeot
There are currently major structural and organisational changes happening at Peugeot, following the recent decision to stop importing Citroën. This allows for all marketing efforts to go behind the Peugeot brand, which has some pretty special products on the way. Already launched locally is the 2008 compact crossover – read our review here.
Peugeot 3008 - Mid 2017 TBC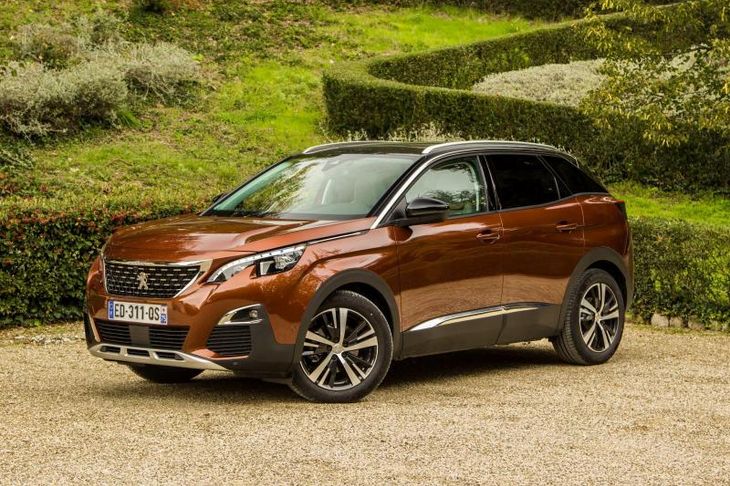 What a change! Compared with its somewhat frumpy predecessor, the design of the new 3008 crossover is a revelation, inside and out. It will compete in a fiercely competitive segment against the likes of the VW Tiguan and Hyundai Tucson. Expect announcements related to local specification soon. What's it like to drive? Find out here.
Peugeot Traveller - September 2017 TBC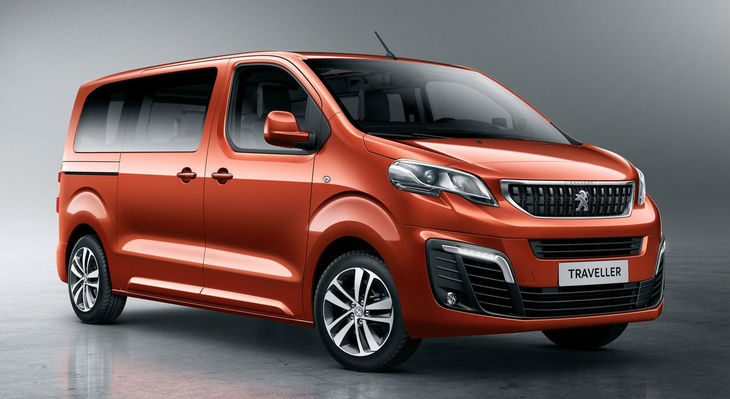 The large Peugeot Traveller MPV has been confirmed for launch in South Africa, and is likely to arrive in September. It is sold exclusively with turbodiesel engines and will be available locally as a 9-seater.
Opel
Despite its international sale to Peugeot in 2017, the local arm is carrying on as normal. Williams Hunt will be taking over the dealerships and there'll be some new SUV offerings coming.
Opel Crossland X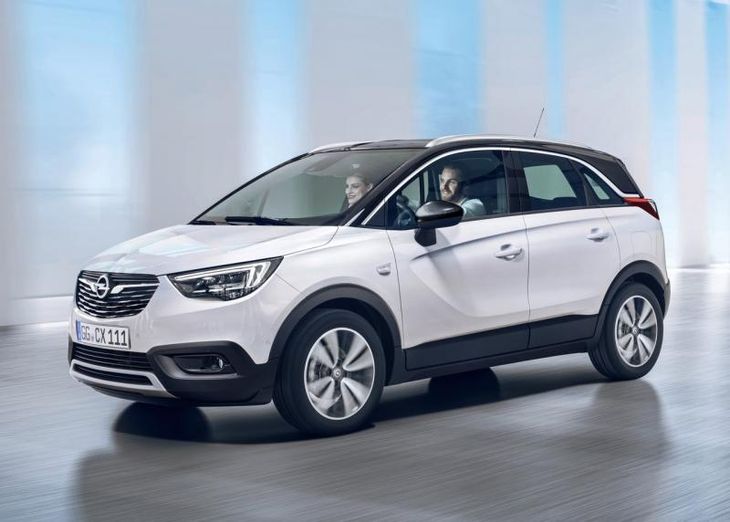 Read more about the Opel Crossland here
Opel Grandland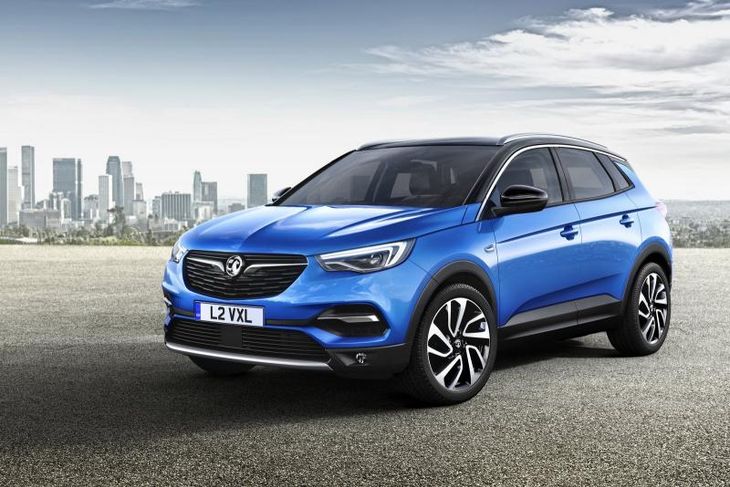 Read more about the Opel Grandland here

Renault
One of those brands that always seems to have new product coming out, Renault is again having a busy year. It has already expanded the Kadjar line-up, introduced the expanded Clio range and facelifted Sandero. But there could be more to come.
Renault Captur Facelift - 3rd Quarter 2017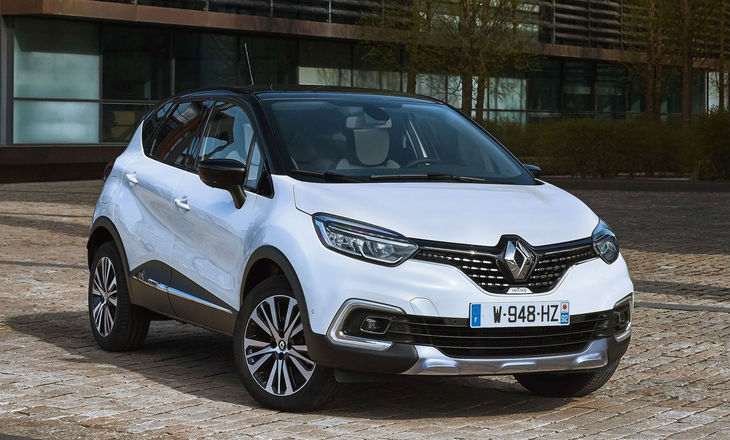 The facelifted version of the popular Captur compact crossover arrives in South Africa later this year, boasting sharper looks and a refined cabin. Find out more here.
Renault Duster Oroch - Late 2017 TBC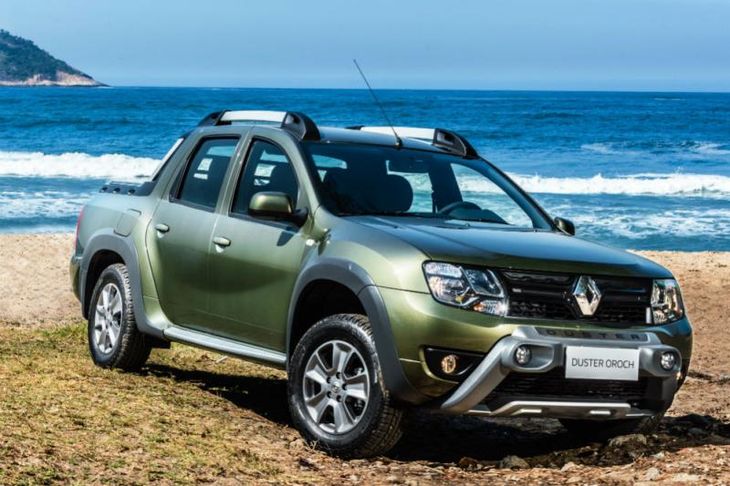 Renault has potentially 2 bakkies on the horizon for South Africa, but the Duster-based Oroch is likely to reach the market before the Navara-based Alaskan. We've already experienced the Duster Oroch – read our correspondent's impressions here.
Subaru
After a quiet few years, 2017 is shaping up to be quite a busy one for Japanese brand, Subaru, with 3 brand new models being launched, as well as upgraded to its most iconic offerings.
Subaru Impreza - Imminent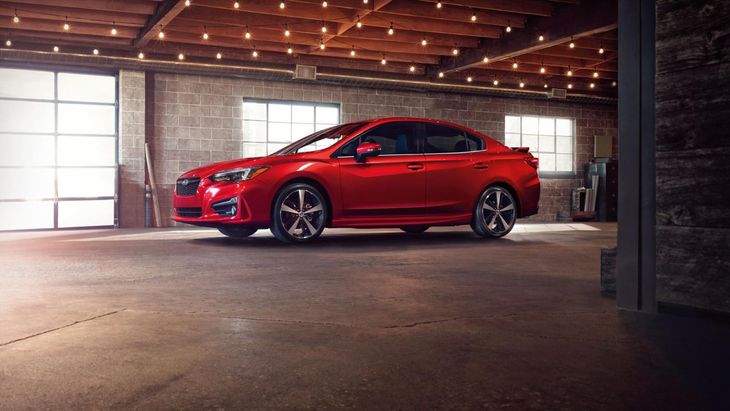 The 5th-generation Impreza launches in South Africa soon, debuting the brand's all-new Subaru Global Platform which will underpin most of Subaru's products in the next decade. It promises greater efficiency, enhanced rigidity, improved safety and the arrival of a host of new technologies, including the marque's award-winning EyeSight system (from the 3rd quarter), a package of pre-collision active safety technologies. As before, the trademark symmetrical all-wheel drive remains, but there's a new 115 kW direct-injection 2.0-litre petrol engine under the bonnet and Active Torque Vectoring control to further sharpen up the dynamics. Inside, there's a far more premium-feeling cabin with a smart, 8-inch touchscreen Starlink infotainment system.
Subaru XV - 3rd Quarter 2017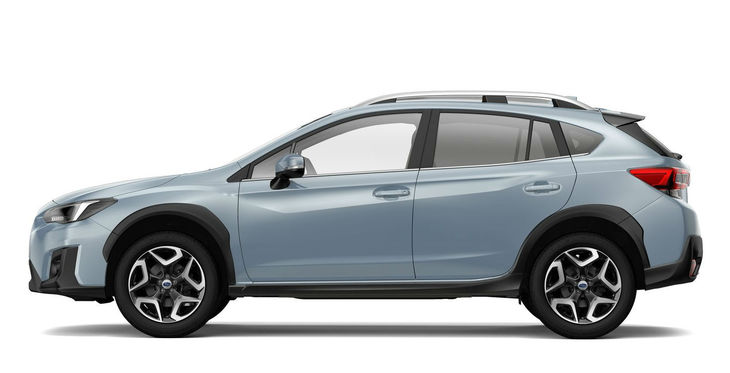 The new XV crossover is already confirmed for South Africa and due in the 3rd quarter of the year. It uses the same new platform as the Impreza, and features a similar interior layout/design as well. It also gets what Subaru calls an advanced new X-Mode system with hill-descent control, and the EyeSight safety package is included.
Subaru Levorg - late 2017/early 2018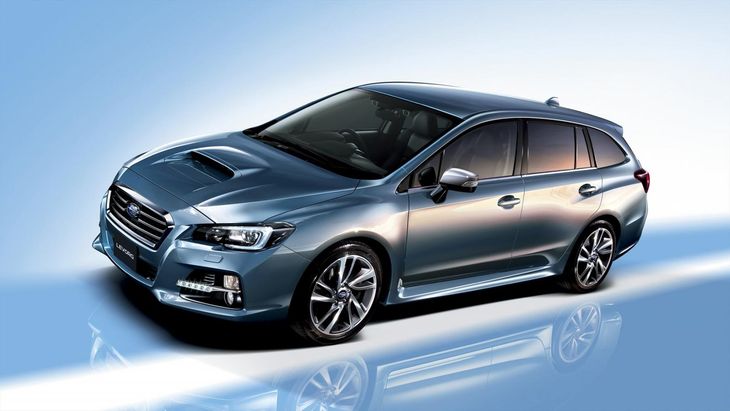 The WRX-based Levorg wagon arrives in South Africa later this year, much to the joy of fans of the iconic Impreza WRX and GT wagons of the past. It uses the same 197 kW/350 Nm direct injection flat-four as the WRX so should offer similarly fiery performance. The Levorg will be available with the EyeSight safety package.
Subaru WRX & STi upgrade - late 2017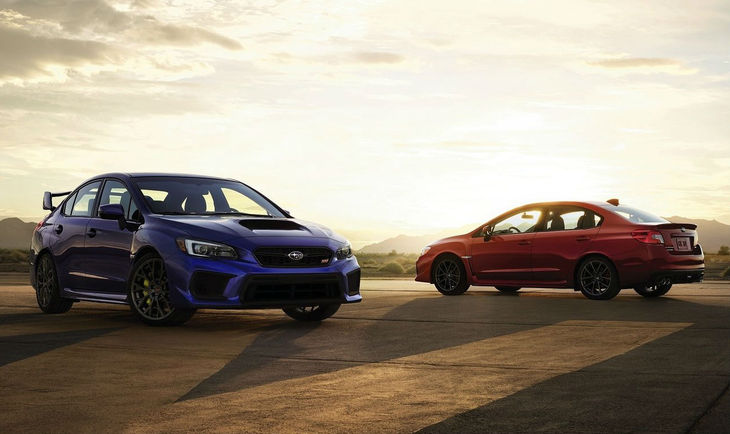 Finishing off a busy 3rd quarter for Subaru are the marque's iconic WRX and STi models, both featuring redesigned front ends with larger air intakes and new 19-inch wheels on the STi and 18-inch items for the WRX. Subaru claims that the steering feel for both models has been improved and the Driver Control Center Differential (DCCD) on the STi is now a fully electronic limited-slip differential, resulting in more "fun", Subaru says. The STi also gets improved brakes and yellow-painted Brembo monoblock calipers. Inside, expected improved NVH (noise, vibration, harshness) and updated infotainment systems.
Suzuki
With solid sales growth in a declining market, Suzuki is on a roll, having also raked in the trophies at the Cars.co.za Consumer Awards - Powered by WesBank, earlier this year. While the all-new Swift will only make it to South Africa late this year, the Japanese marque has just unpacked its funky Ignis crossover.
Suzuki Ignis - Just Arrived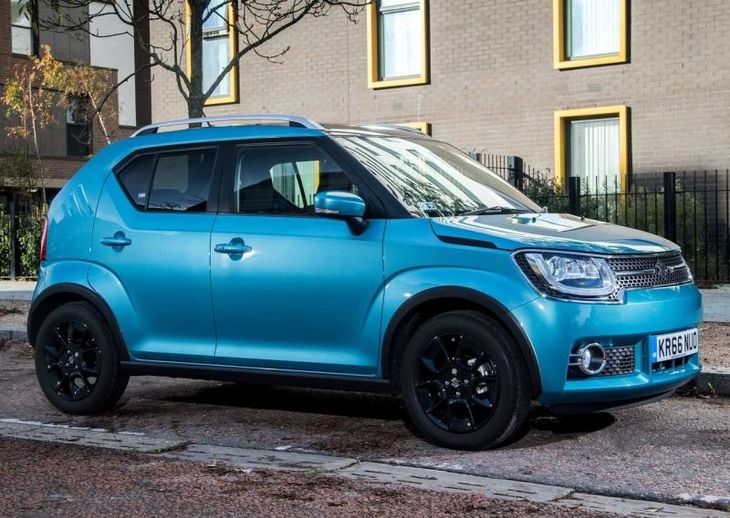 Meet the Ignis – a cute crossover that slots in beneath the Vitara in the brand's compact family car line-up. With very individualistic, crossover-like looks, solid build and economical powertrains, it should fit current market trends perfectly. Read our first drive review here.
Suzuki Swift - Late 2017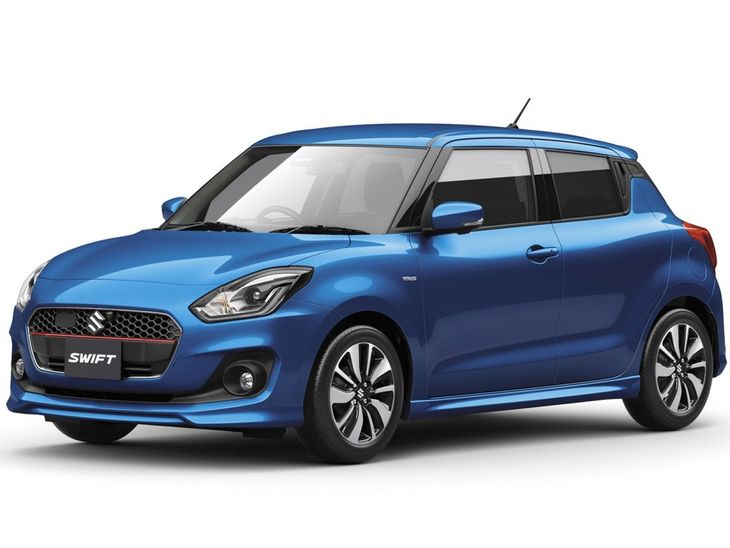 Lighter than before and with a much smarter cabin layout, the new Swift retains the fun-to-drive character that has made the current model so popular. It is likely to be a strong seller locally. Read our first-drive report here.
Toyota
Toyota has had a busy start to the year, with the facelifted Corolla, updated Etios, 2017-model year 86 sportscar and all-new C-HR already at local dealers.
Toyota Yaris - Just Arrived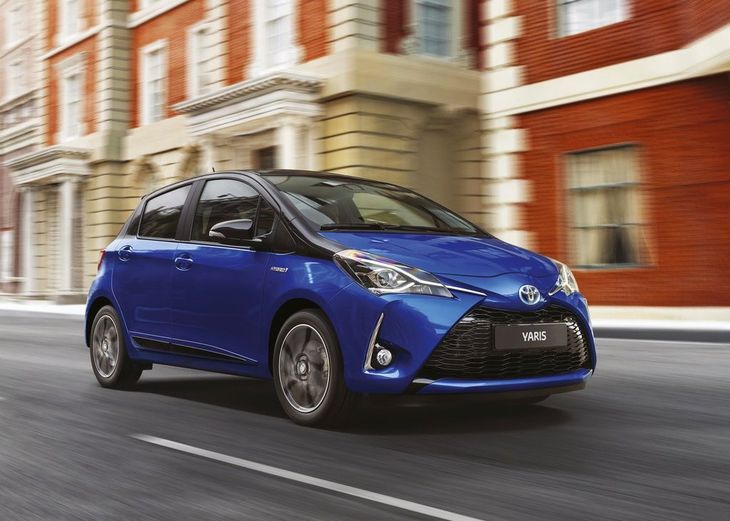 The facelifted Yaris is now on offer in South Africa and most models now carry the Pulse moniker. There are new looks inside and out, as well as a new 1.5-litre engine. Read our first drive report here.

Volkswagen
There's no rest for the maker of South Africa's favourite passenger cars... During the early parts of 2017 Volkswagen introduced a facelifted Up!, the Polo 1.0 TSI R-Line, Tiguan TDI, Amarok V6, Polo CitiVivo and, more recently, the facelifted Golf 7.
Volkswagen Golf GTD - July 2017 (+ Golf R and TDI range expansion)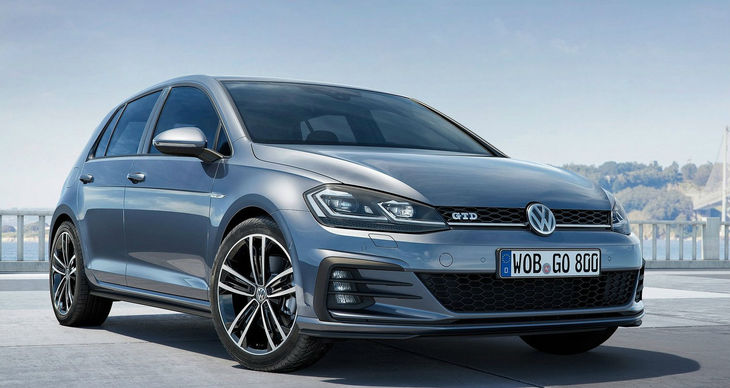 The refreshed Golf 7 line-up grows in July with the addition of the latest Golf R and TDI variants. But there's an all-new offering in the mix, too. For the first time Volkswagen South Africa will be offering the Golf GTD, a fiery turbodiesel hot hatch. Due to South Africa's fuel quality, however, we'll have to wait a little longer before being able to confirm the exact power/torque outputs for SA-bound GTDs.
Volkswagen Polo - Early 2018 TBC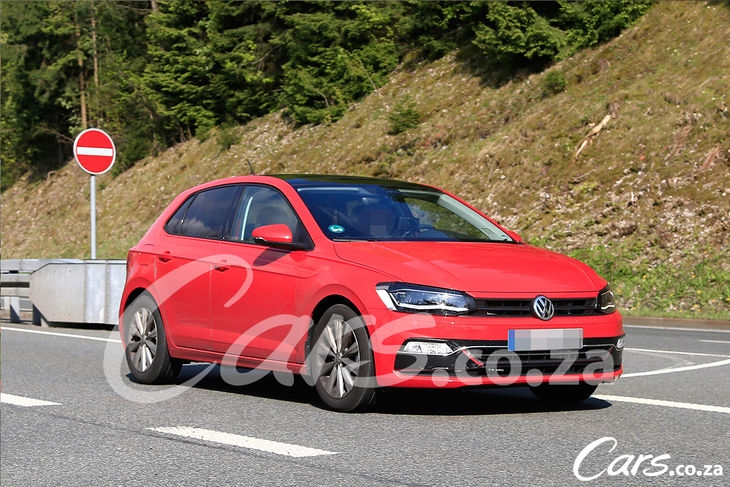 Although the new Polo is only rumoured to be officially launched in South Africa early in 2018, we wonder whether VW couldn't spring a surprise and introduce it before year-end. After all, the newcomer is production ready and will be revealed soon. Find out more about this important car right here.

Volvo
This Swedish brand is on the move. Following the successful launch of the acclaimed XC90 2 years ago, it has followed up the impressive SUV with the sublime S90 executive sedan and V90 Cross Country this year.
Volvo XC60 - 2nd Quarter 2018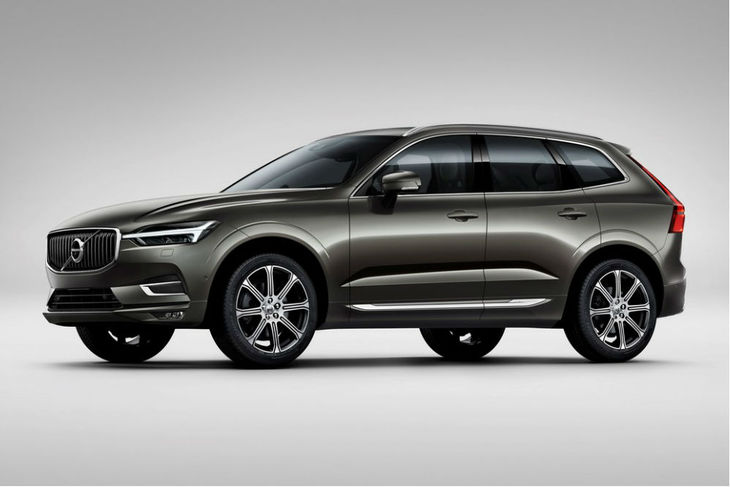 A very important model for Volvo from a sales volume perspective, the all-new XC60 debuts in 2018. A wide range of powertrains will be offered, but the powerful T8 Twin Engine is still to be confirmed for the South African market. Watch our launch review video of the Volvo XC90 here.