Chinese SUV giant, Haval, has arrived in South Africa with a number of new products due to launch into our market. The first vehicle to make landfall is the Haval H2, which we drove at the brand's launch at Kyalami in Johannesburg.
Haval Motors South Africa takes over from Great Wall Motors SA, a bakkie brand familiar to many. GWM managed to outmanoeuvre its rivals to become the most popular of the Chinese brands and now, Haval comes to market on the back of massive sales in China.
Haval has been the number one luxury SUV retailer in China for the past 14 years and with such a diverse product portfolio, it's hoping to gain a foothold in developing markets such as South Africa. Other markets in its crosshairs include Russia and Australia.
South African Strategy
Haval is taking an interesting approach to marketing and sales in South Africa. GWM bakkies and vehicles will still be available, but Haval products will be taking most of the limelight. There are 40 GWM dealerships in SA, but not all of them will be selling Haval products. We understand that it'll take some time to convert the dealerships to Haval spec (think luxury and premium fittings).
Right now, there are just three dealerships in SA capable of selling Haval products: Rustenburg, Alberton and Polokwane. Expansion into sub-Saharan Africa is also planned and a feasibility study into potentially using SA as an export hub is being conducted. As it stands, the portfolio comprises of only SUVs in varying sizes. From June 2017, the H2 goes on sale with the H6 / H6 coupe arriving in September 2017. The H7L and H9 will make their way to our shores in 2018.
From what we can see, it looks like Haval will be coming to market with an aggressive pricing strategy to gain a foothold, before unleashing its entire arsenal of vehicles. However, the brand is going to need substantially more dealerships and we'd like to see how the products fare in terms of servicing and longevity. Watch this space.
Haval H2 - What's it about?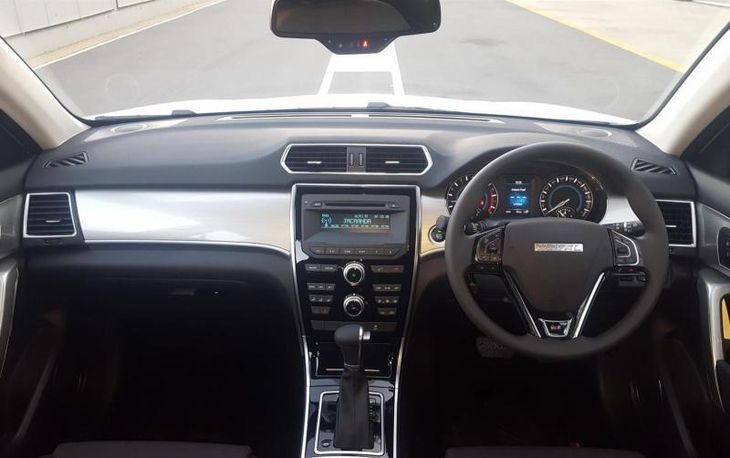 Haval H2 interior. Functional, fair ergonomics, but the real strength here is the build quality and finishings. It's well put together.
The first product from Haval is the H2, a compact SUV which goes up against the likes of the Suzuki Vitara, Ford EcoSport and Renault Captur. Power comes from a 1.5-litre turbocharged petrol engine, which offers up 105 kW and 202 Nm of torque. There's the option of either a manual or automatic gearbox, as well as a choice of 3 trim levels.
In terms of styling, the H2 resembles a generic SUV. There's nothing outrageous nor ultra conservative about the looks, but the key point here is that it's modern. That's one box ticked. The specification is generous at this price point. Automatic headlights and windscreen wipers, leather upholstery, high-resolution touchscreen infotainment system and six-way adjustable driver's seat are offered on high-spec derivatives. It boasts some comprehensive safety features too, with front, side and curtain airbags as standard on the vehicle. It scored a 5-star rating on the Chinese version of the NCAP safety test.
The Haval H2 is a compact SUV with dimensions similar to that of a Mazda CX-3. Front space is generous, while the rear legroom-fanatical Chinese have ensured there's substantial room in the rear. The boot, when compared to its rivals, looks to offer more length and depth.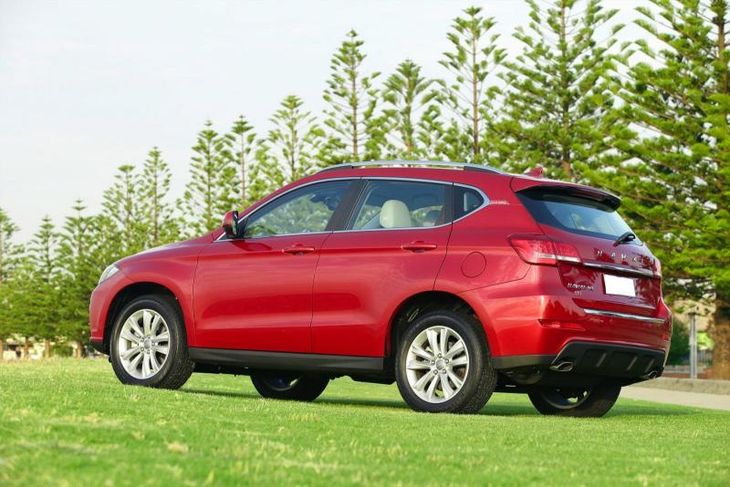 Styling remains generic SUV - expect other models in the portfolio to have more assertive and individual designs.
First Drive
Our drive of the Haval H2 comprised of a few laps on the beautifully surfaced Kyalami race track. The vehicles weren't licenced for South African roads, but the excellent quality of the track meant that we weren't able to assess ride quality. However, what we did manage to gather was that the H2 is remarkably refined and NVH levels are well supressed. The engine gets a bit rough when you're pressing on, but few people are going to drive the H2 in that manner. The steering is fairly weighted and the engine has adequate power. There's a focus on safety too, as the hazard lights engage (to signal to following traffic that emergency brake assist has kicked in) when the brake pedal is substantially depressed.
What impressed us most was the cabin quality of the products on static display. The shut lines are precise, rubber seals correctly lined up and roof linings neatly finished. The quality of Chinese products has improved considerably when you look at what Haval's offering and this is just the start. The buttons and switchgear look and feel like they've been taken straight from the Volkswagen Audi Group parts bin and the bigger models feature all-digital dashboards, just like the Volkswagen Active Info Display and Audi Virtual Cockpit.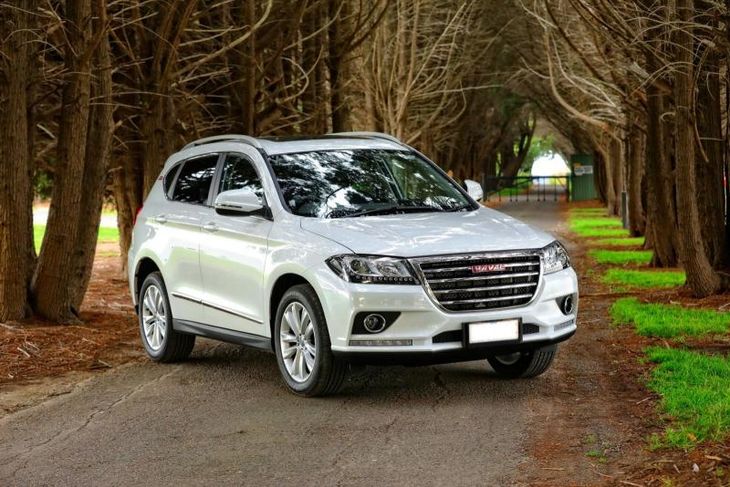 Our first drive was short and limited to Kyalami Race Circuit, but we were impressed with lack of wind noise and good ride quality. Bring on the road test!
Feedback from social media has been interesting and divided. Many are vowing not to touch this "inferior" product, while others are expressing interest, albeit cautiously. If we look at the rise of China as a manufacturing superpower in terms of technology outside of the car world, its growth and market dominance has been staggering and is worth taking note of. Smartphone brands such as Huawei and Xiaomi, for example, effortlessly match brands like Apple and Samsung both in terms of quality and features.
Also consider drone and film production company DJI, which has become the market leader (and it's equipment we at Cars.co.za use regularly). If this is how the Chinese perform when it comes to the latest technology, imagine how the traditionally slow-to-grow motoring industry will accelerate once the Chinese start to tackle the global market. The world with its established players could be in for a rude awakening...
Haval H2 Prices in South Africa:
| | |
| --- | --- |
| 1.5T City | R244 900 |
| 1.5T City AT | R279 900 |
| 1.5T Premium | R254 900 |
| 1.5T Premium AT | R289 900 |
| 1.5T Luxury | R274 900 |
| 1.5T Luxury AT | R309 900 |
The H2 is sold with a 5-year/100 000 km warranty, 5-year/60 000 km service plan and 5-year/unlimited km roadside assistance.
Related content:
Haval's 7-seat H7L on the way to SA
Haval to launch with H1 and H2 in SA
Shanghai Motorshow: GWM's Haval SUV brand charges upmarket
GWM in South Africa - Big Corporate Changes and Haval Arrival
Crossover Group Test: Suzuki Vitara, Hyundai Creta & Renault Captur [with Video]