The new Renault Alaskan is coming to South Africa in 2018 and when it arrives it will have to face-off against some stiff competition in the local leisure double cab segment. Take a look at 5 double-cab bakkies that the Renault Alaskan will have to beat…
We have returned from Slovenia where we drove the new Renault Alaskan for the first time. Do yourself a favour and read our Alaskan International First Drive report! We came away quite impressed with the Alaskan, but in South Africa, any new leisure double-cab faces a tough battle against established offerings. Convincing buyers to consider new product over tried-and-tested offerings is perhaps the most difficult challenge for any new bakkie joining the local bakkie fray and with double-cab bakkie prices soaring, the gauntlet is well and truly laid down for the Alaskan.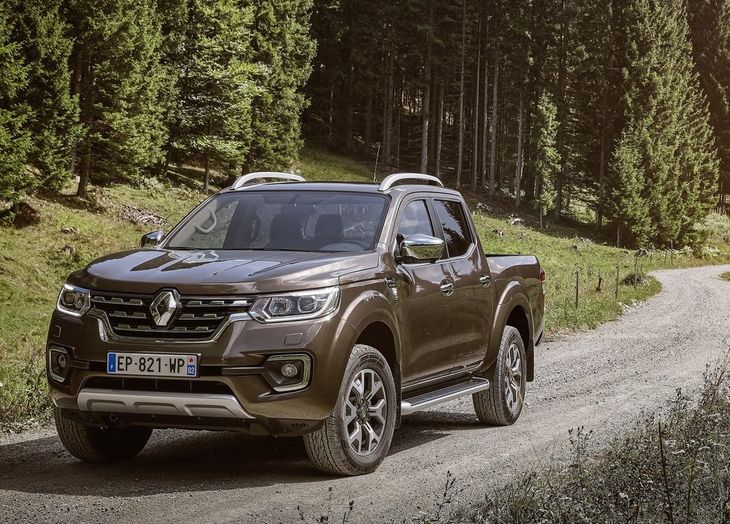 The Renault Alaskan will join a competitive segment against formidable rivals. Will it succeed?
The Alaskan is powered by a Renault-tuned 2.3-litre twin-turbodiesel engine offering 140 kW and 450 Nm of torque. A 7-speed automatic or 6-speed manual will likely be offered in South Africa and there is a possibility of Renault introducing a 120 kW / 403 Nm version of the same engine too, albeit with only one turbocharger. Pricing and specification is yet to be determined.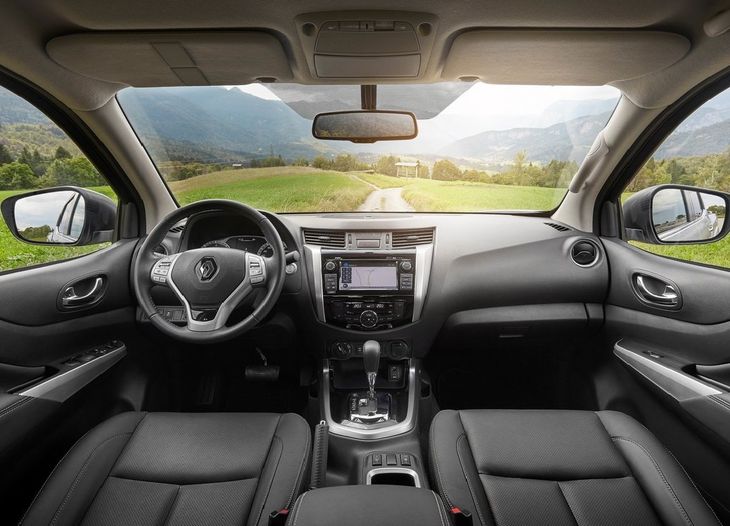 The Alaskan's interior is not only robust and comfortable, it's also well-equipped with useful features.
Here are 5 double-cab bakkies that the Renault Alaskan will have to beat in South Africa when it arrives next year.
Mercedes-Benz X-Class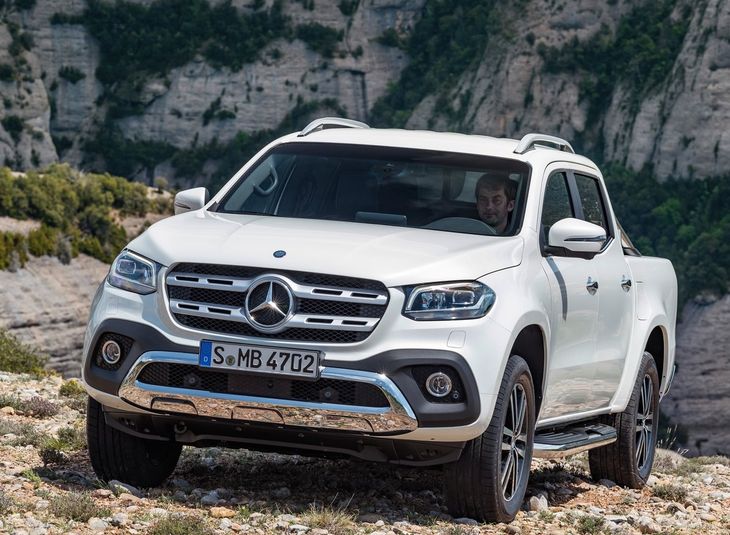 The X-Class will bring higher levels of luxury to the bakkie segment, but will buyers be willing to fork out for it? Time will tell.
The production version of the new Mercedes-Benz X-Class was unveiled in Cape Town earlier this year and it already has, to some extent, shattered current perceptions of what a leisure bakkie should and can offer. The X-Class is based on the new Nissan Navara and forthcoming Renault Alaskan and it is expected to arrive in South Africa in 2018.

Combining an appealing exterior design with a modern and luxurious interior, the X-Class is perhaps the best example of what the future holds for the leisure double-cab bakkie. Plush surfaces, a comprehensive infotainment system and a range of driver assistance aids, similar to those found in current Mercedes-Benz models, will feature in the new X-Class.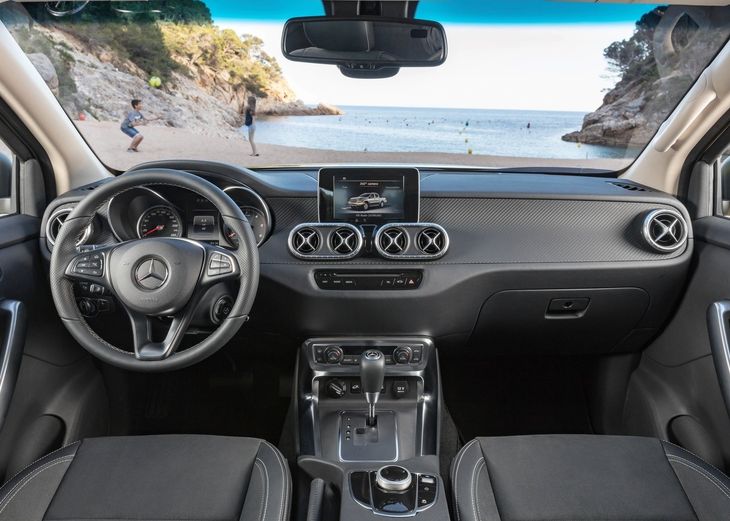 The X-Class interior has distinct Merc styling cues and features found on other products in the brand's portfolio.
The X-Class will be offered with 3 model variants namely Pure, Progressive and Power and will initially be powered by a 2.3-litre turbodiesel engine with 2 output choices on offer. The X220d will generate 120 kW, while the bi-turbo X250d will offer up 140 kW. Furthermore, a 190 kW / 550 Nm V6 turbodiesel engine is expected to join the range later in 2018 in the form of the X350d 4Matic.A 6-speed manual transmission will be standard while a 6-speed automatic will be offered on request for the X250d and X350d 4Matic.

The X-Class is expected to be ambitiously priced and will sit in the premium end of the double-cab bakkie segment. The X-Class, much like the Alaskan, will have an uphill battle trying to win buyers from other estabished offerings, but perhaps the allure of a 3-pointed star on the nose will have more appeal than a French diamond.
Buy a new / used Mercedes-Benz on Cars.co.za

More Mercedes-Benz X-Class content:
Mercedes-Benz X-Class: Finally Revealed
Mercedes-Benz X-Class: Off-road demo & video wrap
No Demand for Mercedes-AMG X-Class
Mercedes-Benz X-Class: Social media reaction
Double-cab bakkies are the new SUVs
Mercedes-Benz X-Class Reveal: LIVE BLOG
Spy Shots: Mercedes-Benz X-Class
X-Class & rival double cabs it needs to beat [with Video]
Volkswagen Amarok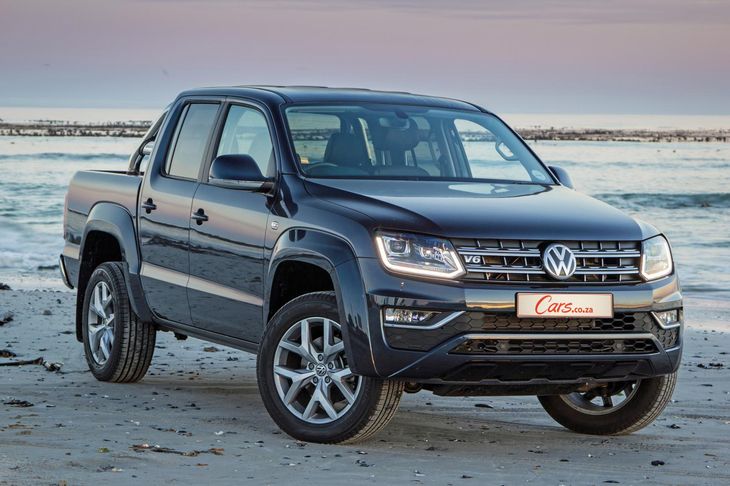 Tha Amarok V6 is currently leading in the premium stakes and it's the most powerful double-cab currently available.
The facelifted Volkswagen Amarok arrived in South Africa earlier this year and apart from its handsomely revised looks, it too features a revised and modern interior closely resembling that of the Touareg SUV, which should resonate well with lifestyle-orientated buyers. Higher-spec versions are fitted with a larger touchscreen infotainment system equipped with the latest satnav software. The Amarok's interior boasts excellent build quality and comfort not typically associated with a bakkie and it's new Servotronic power steering system has also improved on-road drivability, making it feel and drive more like an SUV.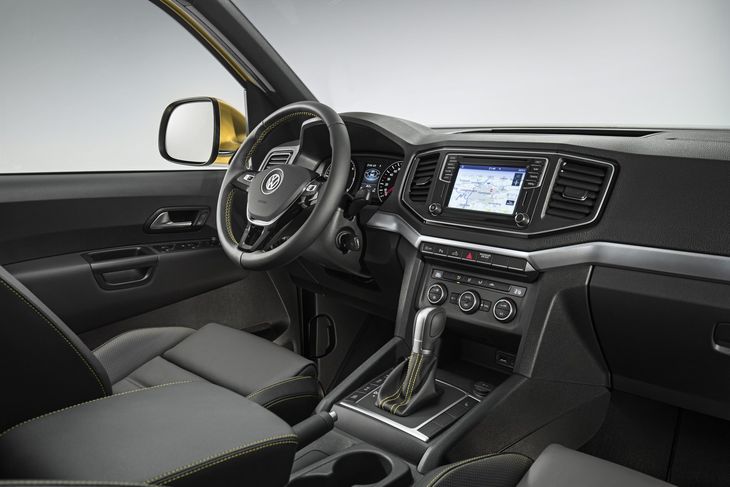 A modern, SUV-like interior sets the Amarok apart from most offerings in this segment.
In terms of engines, Volkswagen's 3.0-litre V6 turbodiesel engine is a highlight in the range and offers 165 kW and 550 Nm of torque with an overboost function that temporarily bumps outputs up to 180 kW and 580 Nm of torque. The familiar 2.0-litre turbodiesel and 2.0-litre bi-turbodiesel engines are on offer too. The Volkswagen Amarok is arguably the most premium double-cab bakkie currently on offer in South Africa. Watch our video review below!
Buy a new or used Volkswagen Amarok on Cars.co.za
More Volkswagen Amarok content:
Volkswagen Amarok 3.0 V6 TDI (2017) Video Review
Special Edition Volkswagen Amaroks for Frankfurt

Double-cab bakkies are the new SUVs

Volkswagen Amarok 3.0 V6 TDI (2017) First Drive

Volkswagen Amarok (2017) Specs & Pricing

VW Amarok 3.0 V6 TDI: 5 Things We've Learnt

Most Powerful Double-Cab Bakkies in SA

Ford Ranger Fx4 (2017) – a Raptor Kit with a Warranty

Toyota Hilux vs Ford Ranger vs Isuzu KB vs Volkswagen Amarok (2016) Comparative Review
Nissan Navara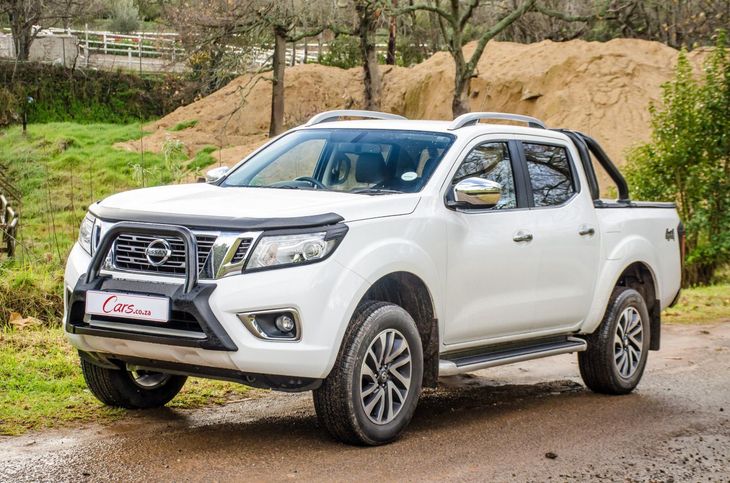 The new Navara is a much-improved product and like the Alaskan, it's 5-link coil suspension differentiates it from the pack.

The new Nissan Navara arrived in South Africa in March 2017 with new exterior styling as well as a significantly improved interior design, replete with a touchscreen infotainment system, satnav and a surround view monitor. Perhaps more importantly, the new Navara double cab features a new, independent 5-link coil suspension system that has improved ride quality substantially over its predecessor.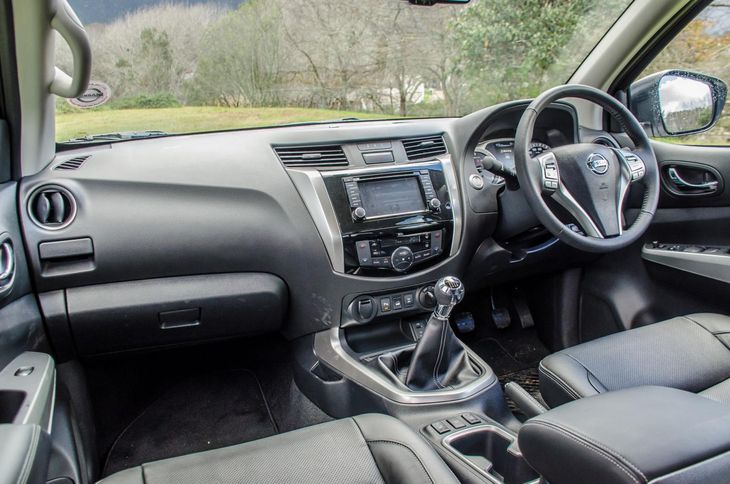 The Alaskan and Navara share a similar interior design, but the Alaskan's infotainment system is better.
The Navara is powered by a new 2.3-litre twin-turbodiesel engine offering 140 kW and 450 Nm of torque. Buyers have a choice of either a 6-speed manual or 7-speed automatic transmission. In the Alaskan, however, engine refinement is better than the Navara thanks to Renault's tuning skills.
The top-spec Navara is generously-equipped and competitively priced against its rivals and even beats them in some respects. The option to equip the Navara with electrically-operated leather seats with a heating function is a real boon in this segment too.

As mentioned earlier, both the Renault Alaskan and Mercedes-Benz X-Class will be built on the Navara's platform and will therefore inherit many of the Navara's underpinnings. Nissan's extensive experience in the double-cab market will no doubt influence the execution of these products, for better or for worse.
Search for a new / used Nissan Navara on Cars.co.za
More Nissan Navara Content
Nissan Navara vs Ford Ranger (2017) Comparative Review Video Part 1
Nissan Navara vs Ford Ranger (2017) Comparative Review Video Part 2

6 Most Fuel-Efficient Double-Cab Bakkies in SA
Nissan Navara 2.3D 4x4 LE (2017) Review
Nissan Navara (2017) First Drive
What People Think of the New Nissan Navara
Why Navara shakes up the double-cab market
Toyota Hilux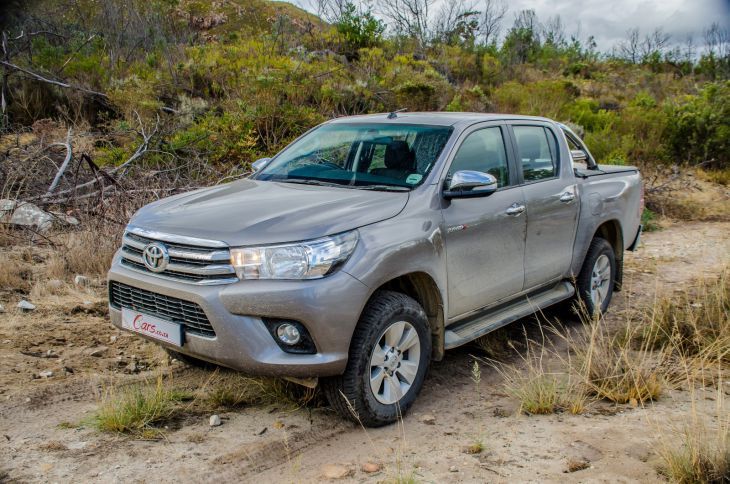 Perhaps not the prettiest bakkie in this company, but the Hilux's capability is unquestionable.
The latest generation of Toyota Hilux has been a runaway success and continues to top the sales charts on a monthly basis. The Hilux 2.8 GD-6 4x4 automatic or manual with 130 kW and 450 Nm will be a formidable rival to the Renault Alaskan. The Hilux offers a refined, smooth ride on tar and it's equally proficient on gravel.
Its cabin is well-stocked with features and the neat instrumentation with its Lexus-like TFT multi-info driver display elevates the Hilux to a more "premium" position. There's also a "floating" tablet-like touchscreen interface for the infotainment system and the general fit and finish of the cabin is right up there with the best of them.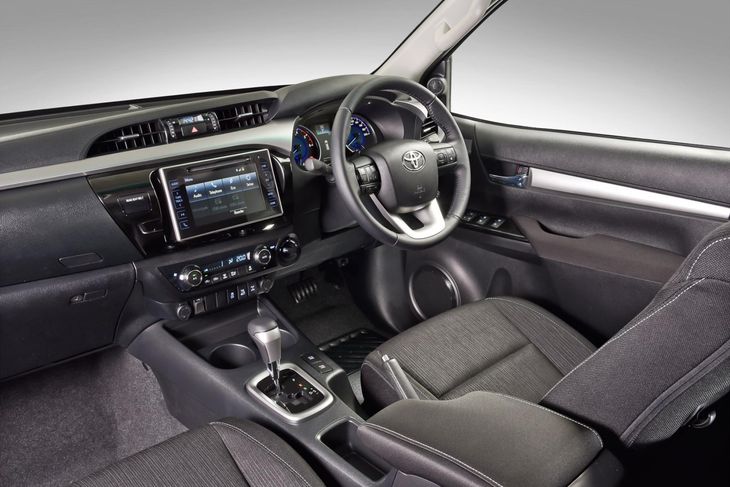 The Hilux offers comfort and modern features with solid interior build quality.
In terms of capability, the Hilux is one of the most versatile offroad bakkies on the market and it's a major reason why it has sold so well in our market.
The Alaskan is unlikely to outsell its Hilux rival, but it might convince new bakkie buyers who would otherwise simply walk into a Toyota dealership to purchase a Hilux.
Search for a new / used Toyota Hilux on Cars.co.za
More Toyota Hilux content:
Toyota Hilux 2.8GD-6 DC 4x4 Raider Auto (2016) Review
The World's Most Badass Toyota Hilux [with Video]
Toyota Hilux 2.4 GD-6 4x4 SRX (2016) First Drive

In-Depth Comparison: New Hilux vs Ranger vs KB vs Amarok (video)

Drag Race: Hilux vs Ranger vs Amarok vs KB

2016 Toyota Hilux vs Ford Ranger – Offroad & Review

New Hilux vs Old Hilux – An Expert's Opinion on What's Changed

2016 Toyota Hilux - 5 Things You Need To Know (Video)
Ford Ranger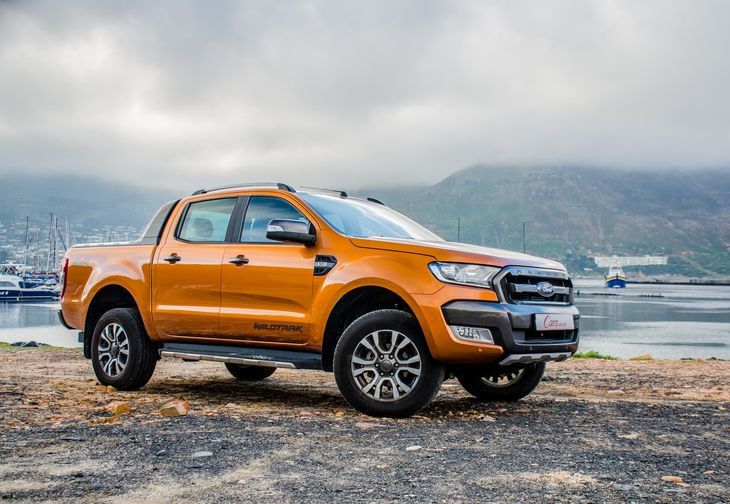 The Ranger Wildtrak is a stylish double-cab bakkie, but so is the Alaskan...
The Ford Ranger, like the Hilux, is an immensely popular vehicle that sells consistently well on the local market. The Ranger Wildtrak in particular has loads of appeal in terms of styling and boasts some impressive in-car technology such as Ford's SYNC3 infotainment system with integrated navigation. It's arguably the best-looking bakkie on sale in South Africa and the Ranger/Hilux duo represent tough competition for the Renault Alaskan.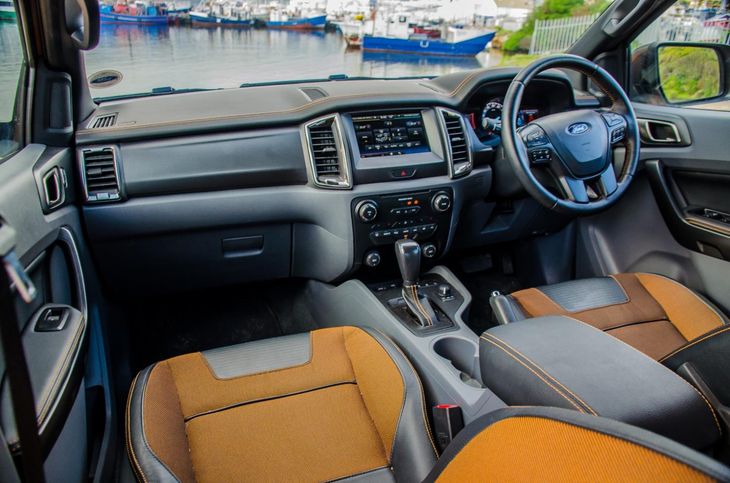 SYNC3 is a major highlight in the Ranger Wildtrak but the Alaskan's interior feels more robust.
The Ranger Wildtrak is powered by Ford's powerful 3.2-litre turbodiesel engine with a heady 147 kW and 470 Nm of torque on offer. This engine is mated to either a 6-speed manual or 6-speed automatic transmission. However, based on our recent experience with the Alaskan, the Ranger Wildtrak is thirstier than its French rival.
The Wildtrak excels off the beaten track. It has loads of torque and it can surge through the thickest sand or clamber over terrain only suitable for mountain goats. The Wildtrak is smooth and well-mannered on the road irrespective of how much cargo/number of passengers it is transporting. The Wildtrak copes well on gravel roads and manages to deliver a relatively smooth drive in the dirt.

The Alaskan, with its good looks and muscular stance, compares favourably against the Ranger in the style stakes and may very well steal a few sales from would-be Ranger buyers.
Buy a new or used Ford Ranger on Cars.co.za

More Ford Ranger Content:
Ford Ranger 3.2 4x4 Wildtrak (2016) Review
Ford Ranger 2.2 XLS 4x4 Automatic (2016) Review
Ford Ranger 3.2 XLT (2016) Review
Ford Confirms Ranger Raptor Bakkie (Video)
Ford Ranger Fx4 (2017) – a Raptor Kit with a Warranty
Nissan Navara vs Ford Ranger (2017) Comparative Review Video Part 1
Nissan Navara vs Ford Ranger (2017) Comparative Review Video Part 2
Spec upgrades to Ford Ranger & Everest