The critics who've lambasted the Volkswagen Amarok for its lack of a 6-cylinder powerplant will soon have to eat their words... the V6-powered double cab bakkie from Wolfsburg is on its way to South Africa. After a blast down the autobahn in Germany, here are 5 things we learnt.
1. The engine is magnificent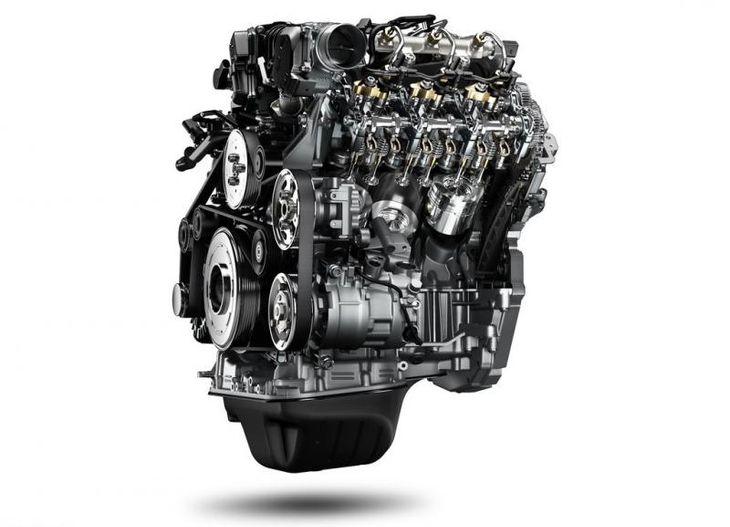 Okay, it's admittedly not a unique motor, but rather one straight from the Volkswagen Group's engine line-up. Yes, it has been tuned for the Amarok package's specific requirements like extra durability, but we've seen this engine in the Volkswagen Touareg, Audi Q5/Q7 and in some Porsche products. On paper, it delivers pleasing numbers. How do peak outputs of 150 kW and 500 N.m or 165 kW and 550 Nm grab you? In the case of the latter, it goes up to 180 kW and 580 Nm for 10 seconds on overboost.
By comparison, the 2.0-litre 4-cylinder units push out 132 kW and 420 Nm. It's a strong engine, offering flexible performance, especially in terms of overtaking acceleration at freeway speeds. Thanks to a combination of a well-ratio'd 8-speed automatic, there seems to be no let up in grunt and, as we found, the Amarok can decimate the delimited sections of the Autobahn. We sat comfortably cruising at over 170 kph and not once did the powerplant sound strained, even when we were applying the accelerator pedal with gusto.
Our only question to Volkswagen is: Why did it take your firm so long to put a V6 in the Amarok?
2) Ride quality is excellent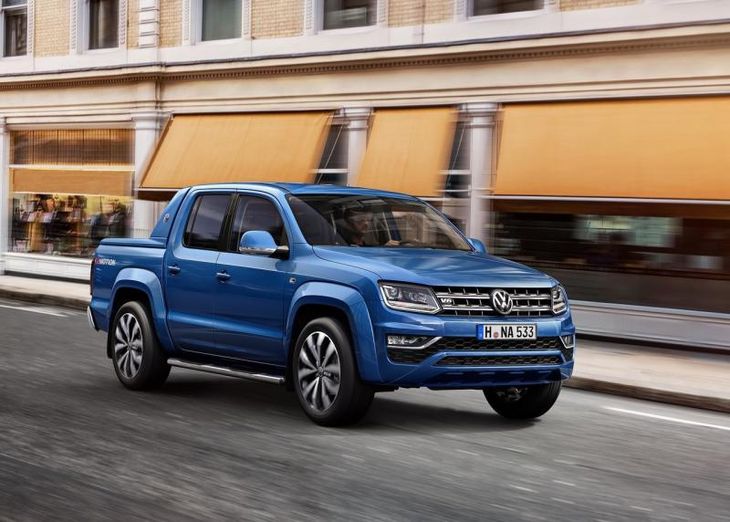 Thanks to their body-on-frame constructions and rudimentary suspension setups (compared with conventional passenger cars, for the purposes of more robust performance in off-road conditions), bakkies tend to have somewhat bouncy ride qualities. Things improve when the vehicles are loaded up to closer to their prescribed maximum payloads, but who has the patience to keep 500 kg in the back of their bakkie for the sake of comfortable ride quality? Yet, somehow the Volkswagen Amarok feels a bit more "family SUV" than "workhorse". It's certainly more comfortable on the open road than its rivals, despite riding on 20-inch wheels. We can also confirm that the flagship's 14-way electrically adjustable seats are really comfortable.
3. The cabin has been reworked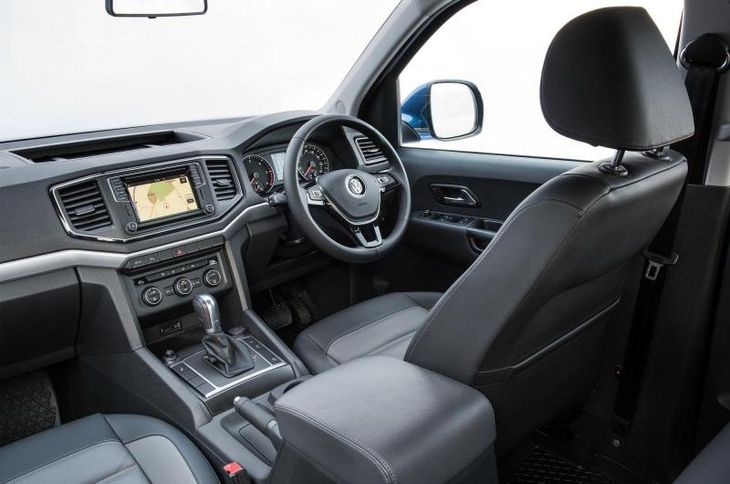 The Volkswagen Amarok V6 launch did not only encompass the introduction of a new, large-displacement motor, it included a facelift for the entire range. The derivative we drove featured a subtly redesigned cockpit, a multifunctional leather steering wheel with shift paddles, comfortable seats and an overhauled infotainment system; the latter of which features Apple CarPlay, navigation and mobile online services. Interestingly, the Volkswagen Amarok cabin also feels a lot more spacious than before and rear occupant space is commendable. Other convenience features include park distance control with a reverse-view camera. Cleverly, the camera is not mounted on the bakkie's tailgate, but adjacent to the number plate.
4. It's capable and will work hard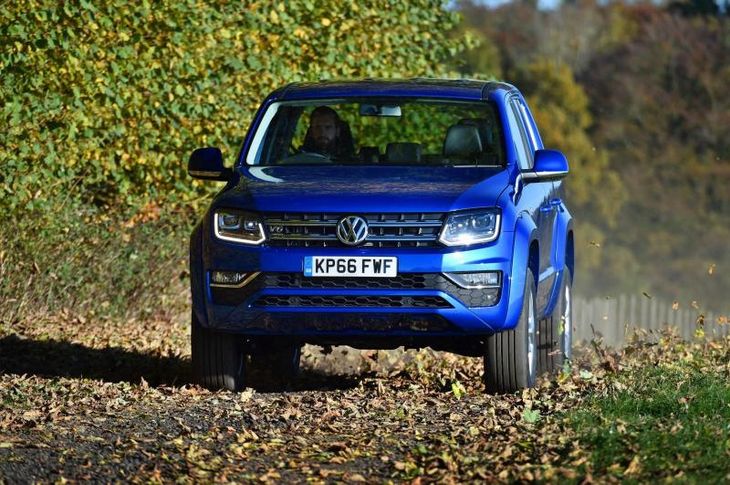 Many consumers consider the Volkswagen Amarok as primarily a lifestyle/family vehicle by virtue of its build quality and general sophistication, but it can be put to work. Volkswagen claims it has the biggest load area in class and can carry over 1 tonne of cargo. It has extensive off-road aids such as hill start assist, hill descent, offroad ABS and a mechanical differential lock. The Amarok has a tow rating of 3 500 kg; we can't wait to put it to the test on our 4x4 routes, as the outgoing version acquitted itself well in our big bakkie comparison.
5. It's not going to be cheap
The double-cab market appears to be splitting into distinctive sections. The likes of the Isuzu KB, Fiat Fullback, Mitsubishi Triton and the lesser Hilux and Ranger derivatives are aimed at those who need a bakkie for work purposes mostly, with family transport or leisure lifestyle pursuits playing a secondary role. The new Amarok V6, upcoming Nissan Navara (at least some of its derivatives) and eagerly anticipated Mercedes-Benz X-Class herald a new age for the bakkie market; it's clear the local market has drawn inspiration from America's Big Truck culture. These flagship bakkies won't be cheap, but they'll undoubtedly appeal to consumers who seek high-end luxury motoring combined with the "big truck" image.
As it stands, the facelifted Volkswagen Amarok range arrives in South Africa in July 2017. The Ultimate Edition drops away and will be replaced by this Extreme Edition, badged as 'Aventura' in Europe. We will have 5 derivatives to choose from, with two V6s sitting at the top. The 2.0 TDI 103 kW and BiTDI 132 kW engines have been retained, but all eyes will be on the V6 models. Initial pricing hints suggest the Volkswagen Amarok 3.0 V6 Extreme 4Motion will be close to R800 000, but we'll keep you posted as more information becomes available.
Related content:
Volkswagen Amarok V6 Comprehensive First Drive Report here
Is there a Volkswagen Amarok-based SUV coming?
Watch our big bakkie shootout video. Featuring Hilux, Ranger, Amarok and Isuzu
Read the roadtest shootout between the Ford Ranger, Toyota Hilux, Volkswagen Amarok and Isuzu KB
Want to buy a used Volkswagen Amarok?