The bakkie market is changing rapidly and certain manufacturers are producing premium double-cab bakkies that are far more sophisticated and lifestyle-oriented than ever before. We take a look at 4 double-cab bakkies that place more emphasis on luxury and will ultimately lead the charge in the upper end of the double-cab bakkie market. Take a look!
One thing is for certain: a bakkie's ability to work will remain a key driver for bakkie demand in the South African market. The local market for bakkies is widespread, including sectors such as government, construction and agriculture. But in recent years, a new market has emerged and is growing substantially. This market can be referred to as the leisure market.
You see, bakkies are no longer merely perceived as workhorses that slave away on dusty farms in the Free State. Bakkies have now become fashion statements, symbols of success for the working man. Due to their outstanding abilities, they have also become lifestyle tools and family vehicles that enable consumers to engage in their favourite leisure pursuits.

Popular bakkies such as the Ford Ranger and Toyota Hilux are typically designed to meet the needs of the leisure buyer with higher levels of interior comfort features, improved ride quality, comprehensive safety specification and aesthetic appeal. The right combination of these factors is crucial and bakkie manufacturers are increasingly focusing on these factors in an effort to maximise sales.
There are, however, a handful of double-cab bakkies that will, or have, redefined what customers expect from a leisure bakkie. These high-end bakkies are likely to change perceptions and new benchmarks could be established where even the top-selling Ford Ranger and Toyota Hilux may appear to be a bit humdrum.
New Mercedes-Benz X-Class


The production version of the new Mercedes-Benz X-Class was unveiled in Cape Town in the middle of 2017 and it already has, to some extent, shattered current perceptions of what a leisure bakkie should and can offer. The X-Class is based on the new Nissan Navara and forthcoming Renault Alaskan and it is expected to arrive in South Africa in the second quarter of 2018.
Combining an appealing exterior design with a modern and luxurious interior, the X-Class is perhaps the best example of what the future holds for the leisure double-cab bakkie. Plush surfaces, a comprehensive infotainment system and a range of driver assistance aids, similar to those found in current Mercedes-Benz models, will feature in the new X-Class.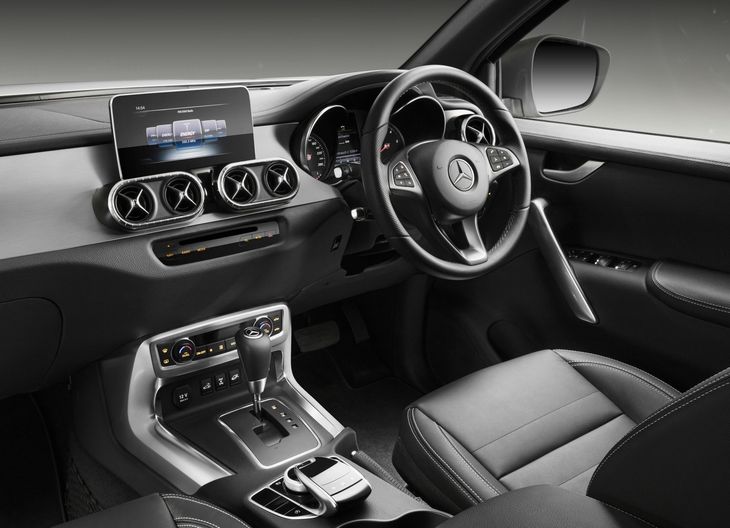 The upmarket interior of the X-Class features technology currently offered on other Mercedes-Benz products.
The X-Class will be offered with 3 model variants namely Pure, Progressive and Power and will initially be powered by a 2.3-litre turbodiesel engine with 2 output choices on offer. The X220d will generate 120 kW, while the bi-turbo X250d will offer up 140 kW. Furthermore, a 190 kW / 550 Nm V6 turbodiesel engine is expected to join the range later in 2018 in the form of the X350d 4Matic. This flagship offering will be permanent all-wheel drive. In terms of gearboxes, a 6-speed manual transmission will be standard while a 6-speed automatic will be offered on request for the X250d and X350d 4Matic.
Read the Mercedes-Benz X-Class Launch Review and see what it is like to drive
You can read more about the new X-Class here!

Mercedes-Benz X-Class Concept Finally Revealed
No Demand for Mercedes-AMG X-Class
5 Things we learned about Mercedes-Benz X-Class in Geneva
Find a new or used Mercedes-Benz on Cars.co.za
Facelifted Volkswagen Amarok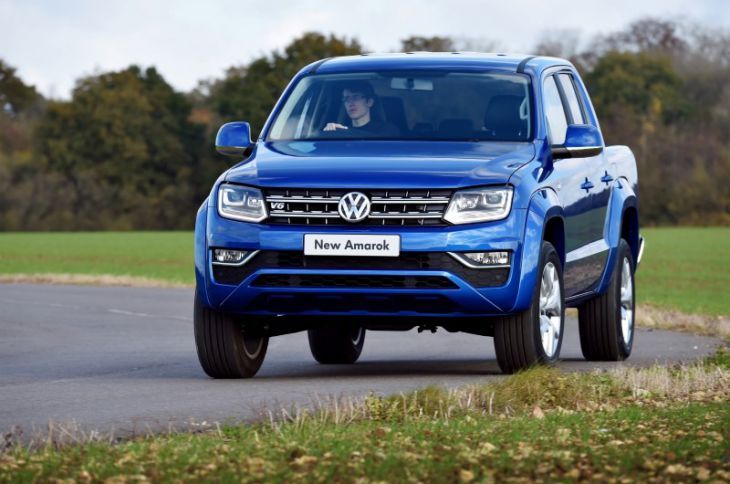 The facelifted Amarok welcomes a 3.0-litre V6 turbodiesel engine to the local range.
The facelifted Volkswagen Amarok arrived in South Africa earlier this year and apart from its handsomely revised looks, it too features a revised and modern interior closely resembling that of the Touareg SUV, which should resonate well with lifestyle-orientated buyers. Higher-spec versions are fitted with a larger touchscreen infotainment system equipped with the latest satnav software. The Amarok's interior boasts excellent build quality and comfort not typically associated with a bakkie and it's new Servotronic power steering system has also improved on-road drivability, making it feel and drive more like an SUV.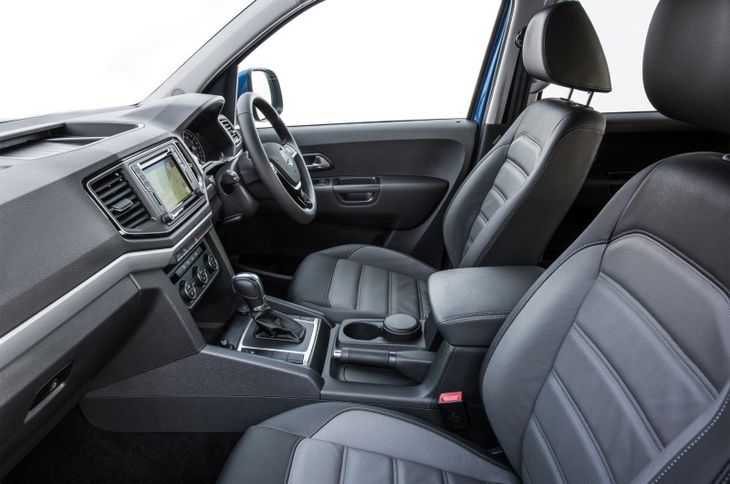 The Amarok's SUV-like interior is modern and well-equipped with comfort features.
In terms of engines, Volkswagen's 3.0-litre V6 turbodiesel engine is a highlight in the range and offers 165 kW and 550 Nm of torque with an overboost function that temporarily bumps outputs up to 180 kW and 580 Nm of torque. The familiar 2.0-litre turbodiesel and 2.0-litre bi-turbodiesel engines are on offer too. The Volkswagen Amarok is arguably the most premium double-cab bakkie currently on offer in South Africa. Watch our video review below!
Must read: Volkswagen Amarok 3.0 V6 TDI Highline Plus (2017) Review [with Video]
Volkswagen Amarok 3.0 V6 TDI (2017) First Drive
VW Amarok 3.0 V6 TDI: 5 Things We've Learnt
Volkswagen Amarok 3.0 V6 TDI (2017) International First Drive
Find a new or used Volkswagen Amarok on Cars.co.za
New Renault Alaskan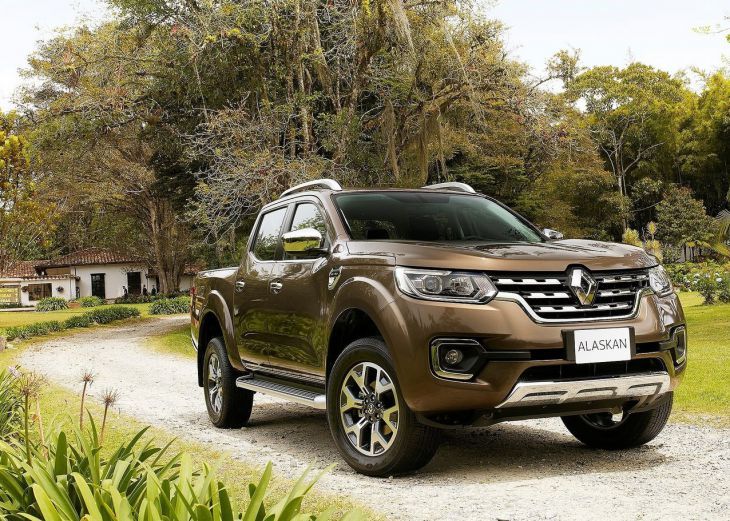 The Renault Alaskan will join the leisure double cab bakkie fray when it arrives in SA in 2018.
Built on the same platform as the Nissan Navara and Mercedes-Benz X-Class, the Alaskan is also expected to arrive in South Africa in 2018.
The Alaskan's interior will feature upmarket materials and connectivity solutions while it's 5-link rear suspension is expected to offer notable on-road comfort.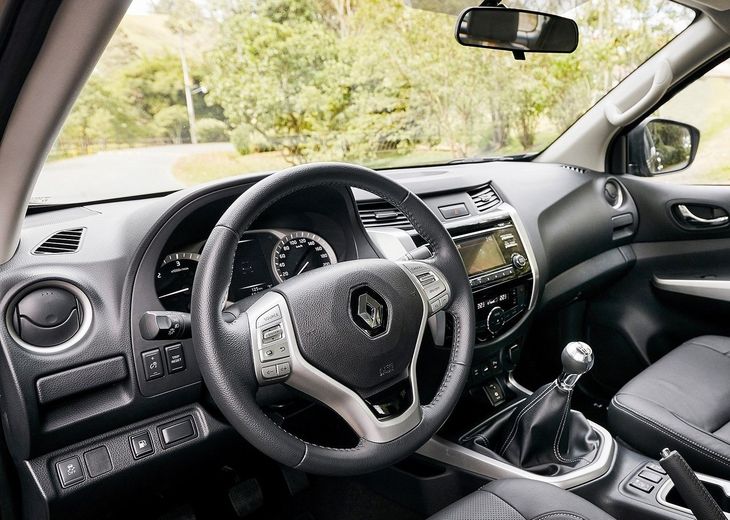 The interior of the Alaskan will also focus on comfort with upmarket finishes.

Power will most likely come in the form of a 2.3-litre bi-turbodiesel engine that will offer either 120 kW or 141 kW. A 6-speed manual or 7-speed automatic transmissions will be offered in both 2- or 4-wheel drive guises. A 2.5-litre petrol and diesel engine is also a possibility, but the South African engine lineup is yet to be confirmed.

We will be driving the Renault Alaskan in the next few weeks, so look out for our first impressions soon.
Must read: Renault Alaskan Double Cab coming to SA in 2018
Renault Alaskan Officially Revealed
Find a new or used Renault on Cars.co.za
New Nissan Navara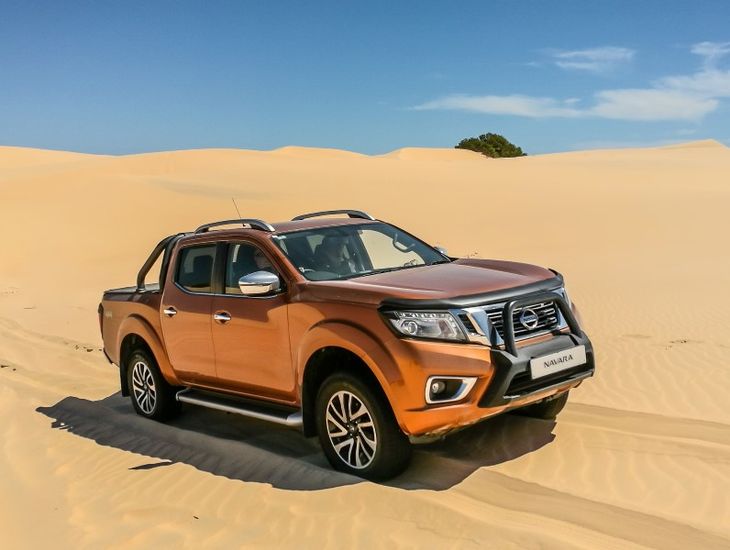 The new Nissan Navara is a markedly improved product that offers higher levels of refinement.
The new Nissan Navara arrived in South Africa in March 2017 with new exterior styling as well as a significantly improved interior design, replete with a touchscreen infotainment system, satnav and a surround view monitor. Perhaps more importantly, the new Navara double cab features a new, independent 5-link coil suspension system that has improved ride quality substantially over its predecessor.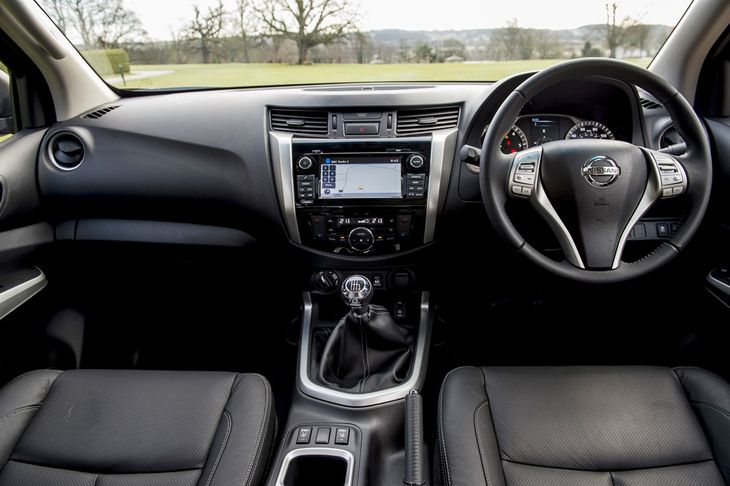 The Navara's interior has improved with upgraded materials and an appealing array of comfort and convenience features.
The Navara is powered by a new 2.3-litre twin turbodiesel engine offering 140 kW and 450 Nm of torque. Buyers have a choice of either a 6-speed manual or 7-speed automatic transmission. Based on our initial impression of the new Navara, we feel it ranks among the best leisure double cab bakkies in South Africa, particularly in terms of refinement.
Must read: Nissan Navara (2017) First Drive
Why Navara shakes up the double-cab market
What People Think of the New Nissan Navara
Nissan Navara (2016) International First Drive