Take a look at the most powerful double-cab bakkies currently available in the South African market!
Double-cab bakkie buyers in South Africa are spoilt for choice and if power and torque figures get you revved up and excited, then this bakkie list is for you! Here are the most powerful double-cab bakkies currently on offer in South Africa.
Mercedes-Benz X350d V6 4Matic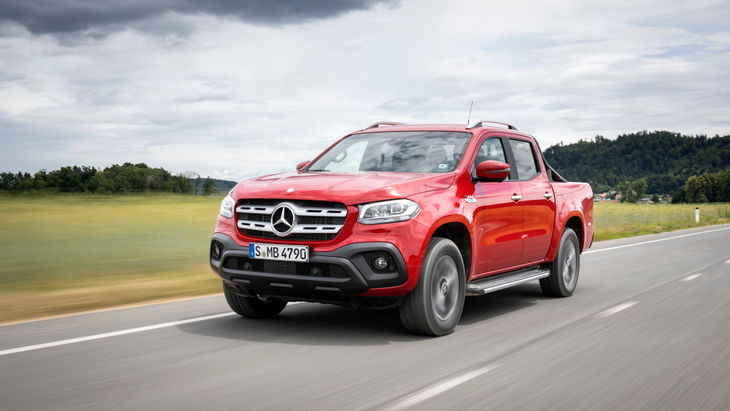 The V6-powered Mercedes-Benz X350d 4Matic was recently launched in South Africa and is now the most powerful double-cab bakkie your money can buy, trumping the mighty Volkswagen Amarok V6. It makes use of a turbocharged 3.0-litre V6 engine that produces 190 kW and 550 Nm of torque with power distributed using a permanent 4-wheel drive system (4Matic) using a 7G-Tronic Plus automatic transmission. It can be had in 2 trim levels including Power and Progressive.
Customers, however, will be paying a whack of cash to own this powerhouse with the X350d 4Matic Progressive priced from R904 188 while the X350d 4Matic Power is priced from R973 188, before options.

Watch our video review of the X-Class below!
Find a new or used Mercedes-Benz X-Class on Cars.co.za
Also see:
Mercedes-Benz X350d (2018) Launch Review
Mercedes-Benz X250d 4Matic Power (2018) Review
Volkswagen Amarok 3.0 V6 TDI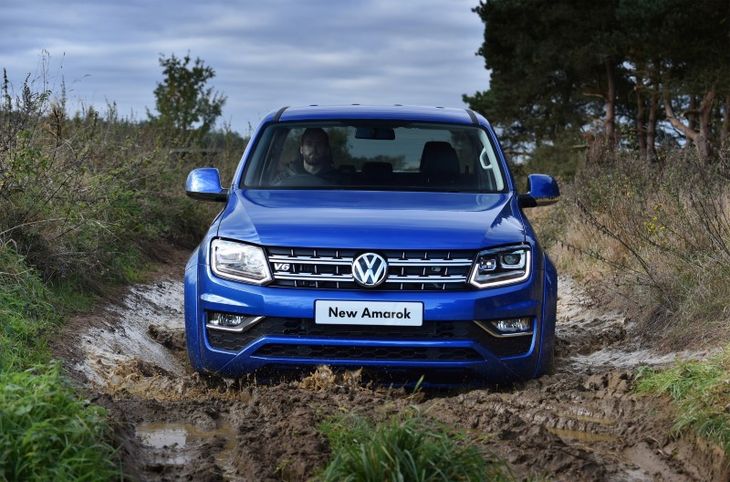 The Amarok V6 is a beast of a bakkie. Only available as a double-cab, the V6 pushes out 165 kW and 550 Nm of torque. There is a further overboost function that lifts power to 180 kW and torque up to 580 Nm making it a formidable offering in the double-cab bakkie market. Pricing for the Amarok V6 starts at R737 700 while the range-topping Extreme version is priced at R829 200.
It's also worth noting that the Amarok 3.0 V6 TDI 4Motion Highline Plus is the current winner of the Leisure Bakkie of the year in the Cars.co.za Consumer Awards Powered by WesBank.
Watch our video review of the Amarok V6 below!
Find a used Amarok for sale here
Also see: Volkswagen Amarok 3.0 V6 TDI Highline Plus (2017) Review [with Video]
Preview: Volkswagen Amarok V6 vs Mercedes-Benz X-Class V6
Double-cab bakkies are the new SUVs
Toyota Hilux 4.0 V6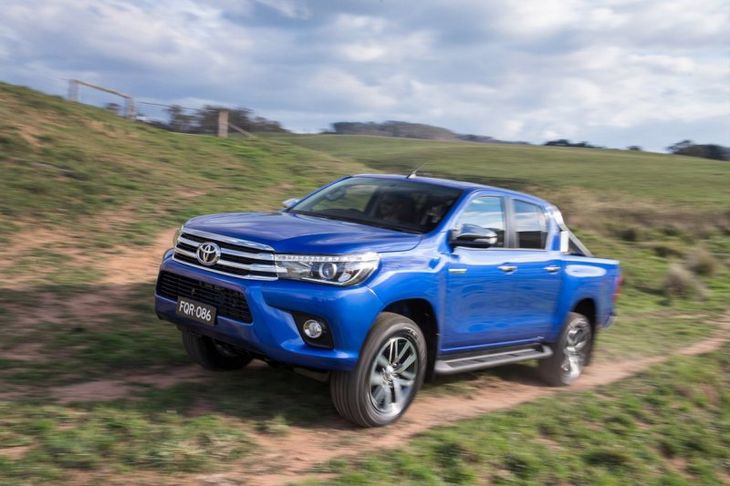 The Toyota Hilux 4.0 V6 is currently the most powerful petrol-powered double-cab bakkie in South Africa, offering a mighty 175 kW, but with only 376 Nm of torque on offer from its naturally-aspirated petrol engine. A 6-speed automatic transmission is fitted as standard. The Hilux V6 is priced from R680 400.
Find a new or used Toyota Hilux on Cars.co.za
Also see: Toyota Hilux 2.8GD-6 DC 4x4 Raider Auto (2016) Review
Toyota Hilux Turns 50: 8 Bakkies That Made it a Legend
Toyota Land Cruiser 79 4.0 V6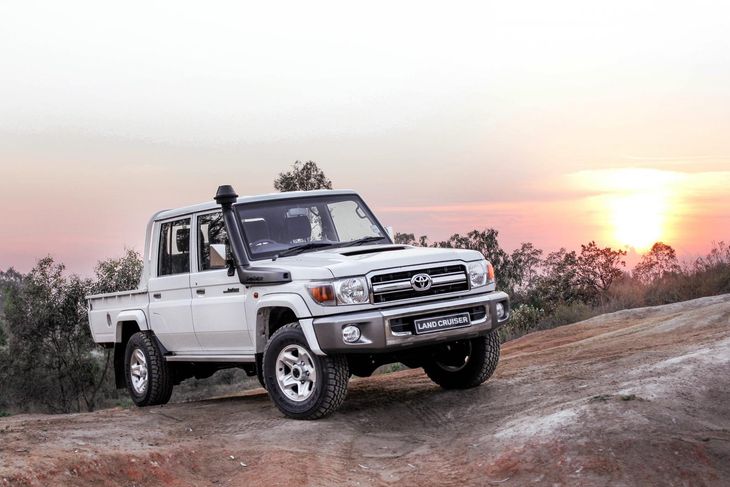 The often forgotten but undeniably bulletproof Land Cruiser is sold as a double-cab bakkie. In this spec is very utilitarian and mostly bought for rural use and farming. The V6 underneath the bonnet uses petrol power and deliver 170 kW teamed with 360 Nm of torque. Pricing for the double-cab isn't horrific at R651 300 - in fact it's a little cheaper than the Hilux.
Also read: Toyota Land Cruiser 200 (2018) Specs & Prices
SA's Unsung Off-Road Sales Hero
Ford Ranger/Raptor 2.0Bi-Turbo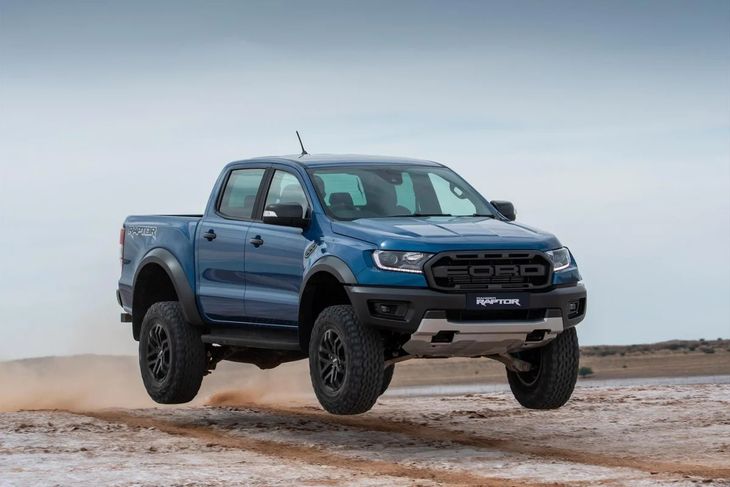 Ford has introduced 2 new engines to the Ranger lineup for 2019. The bi-turbo, which features in the Raptor and Wildtrak is smaller than the engine it replaces (it's a 2.0-turbodiesel now) but pumps out more power at 157 kW and 500 Nm of torque. The new engine also reduces fuel consumption drastically compared to the old one thanks to a 10-speed automatic gearbox. Ford claims just 8.3L/100 km. Pricing for the Raptor is set at R786 400 while the Wildtrak starts at R632 300.

Find a new or used Ford Ranger on Cars.co.za

Also see: Ford Ranger Raptor (2019) Launch Review
Ford Ranger 2.0Bi-T DC 4x4 Wildtrak auto (2019) Review
Ford Invests In Rivian: What It Means
Mazda BT50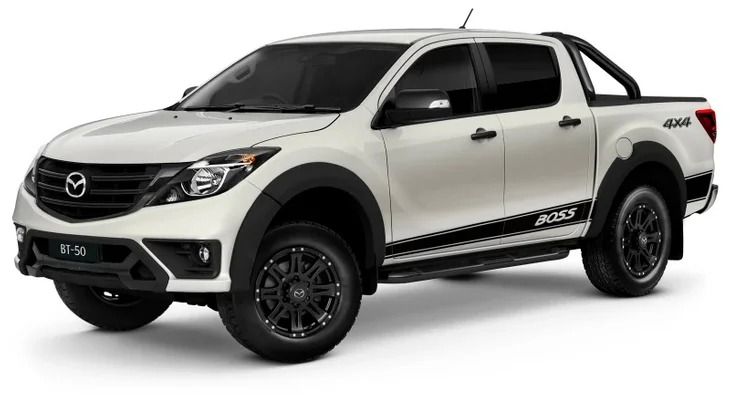 Mazda does indeed still sell a BT50 double-cab bakkie in SA. It's based on the pre-facelift Ranger and uses the shared 3.2-litre, 5-cylinder turbodiesel engine. The engine is capable of 147 kW and 450 Nm. The next generation BT50 will be built in partnership with Isuzu, so expect it to be entirely different when released some time in 2020. There are only 2 derivatives on sale, a manual and an auto, pricing is R561 000 and R575 400 respectively.
Also read: Mazda BT-50 (2017) Specs & Price
Mazda Announces BT-50 Boss Edition
Nissan Navara and Mercedes-Benz X-Class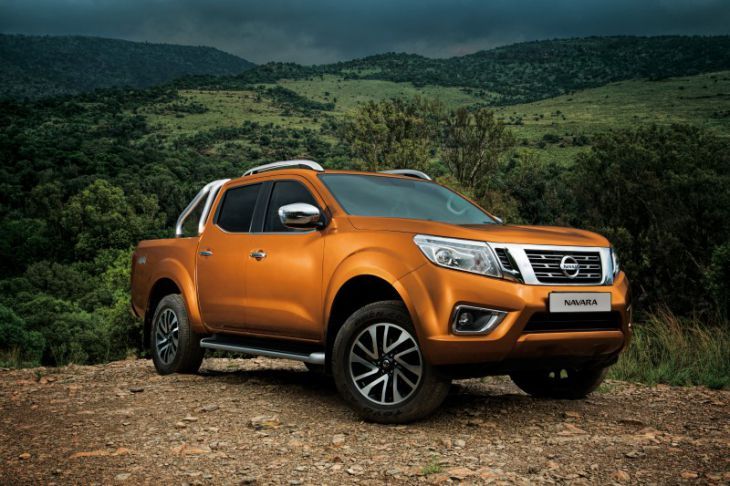 The Nissan Navara offers decent output from its smaller 2.3-litre twin-turbodiesel engine with 140 kW and 450 Nm of torque. Buyers have a choice of either a 6-speed manual or 7-speed automatic transmission. Pricing for the Navara starts at R529 995. The current Navara has just been facelifted in Europe with efficiency and interior updates, seen here.
Find a new or used Nissan Navara on Cars.co.za

The lesser derivatives in the Navara-based Mercedes-Benz X-Class range include the 120 kW/403 Nm X220d (from R642 103) and the more powerful X250d (from R694 025) with 140 kW and 450 Nm produced from its turbocharged 2.3-litre engine.

Also see: Nissan Navara 2.3D 4x4 LE (2017) Review
Nissan Navara 2.3D Double-Cab LE Auto (2018) Quick Review
Nissan Navara Stealth (2019) Launch Review
Mercedes-Benz X-Class Pricing Announced Ahead of Launch
Mercedes-Benz X-Class V6 Engine Details Announced Ahead of Geneva Reveal
Mitsubishi Triton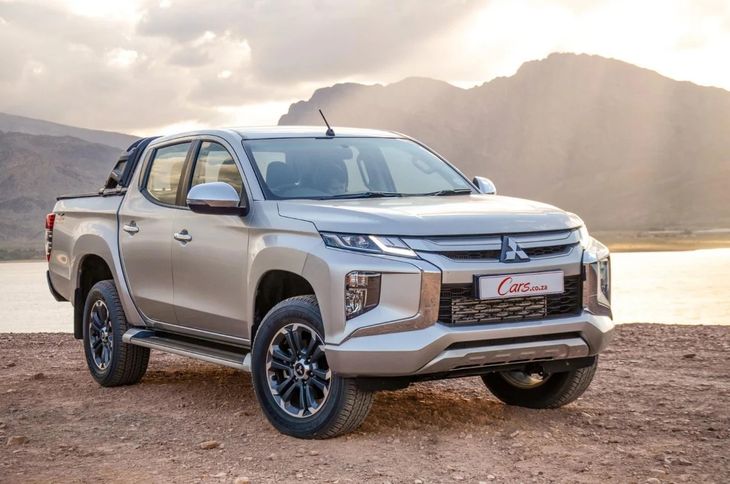 The Mitsubishi Triton has just gone through a massive facelift that has fundamentally changed the exterior design of the bakkie. The power unit, however, stays the same, making use of the same 2.4-litre 4-cylinder turbodiesel unit good for 133 kW and 430 Nm of torque. Pricing for the facelifted Triton starts at R509 995 and climaxes at R589 995.
Find a new or used Mitsubishi Triton on Cars.co.za

Also see: Mitsubishi Triton (2019) Launch Review
Mitsubishi Triton 2.4DI-D DC 4x4 Auto (2019) Review