Take a look at what new cars are coming to South Africa in 2020!
New car buyers are in for a proper treat in 2020 as a flood of new cars are headed for South Africa. Whether it be budget cars, crossovers, SUVs, sedans, bakkies, luxury cars, supercars, sports cars, electric cars, you name it, there's a lot to look forward to! Car brands are listed alphabetically, take a look...
Alfa Romeo
Alfa Romeo Stelvio Facelift - Second half 2020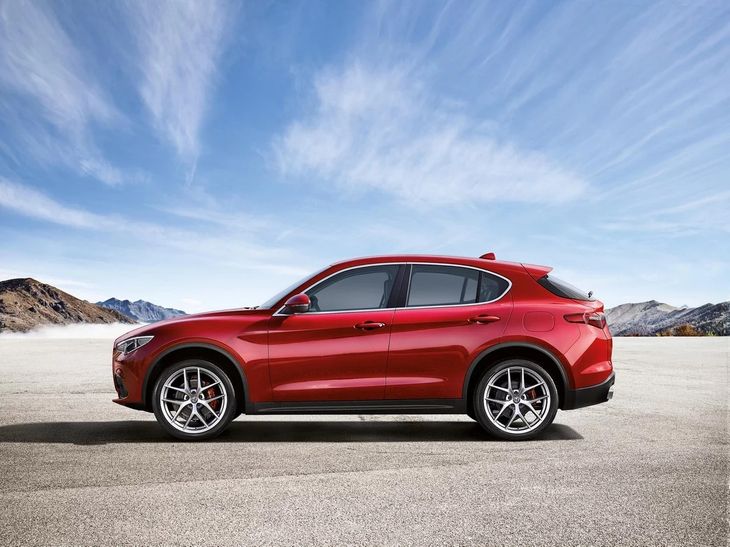 Since its arrival in South Africa back in 2017, Alfa Romeo's Stelvio SUV has largely failed to find favour with local buyers. Nonetheless, an updated version can be expected towards the end of 2020. At present, the Stelvio QV tops the local range and offers 375 kW and 600 Nm from its bi-turbocharged 2.9-litre V6 engine. A Stelvio Race Edition is also currently on offer.
Other products
Alfa Romeo Giulietta Limited Edition - First half 2020
Alfa Romeo Giulia Facelift - Second half 2020
Aston Martin
Aston Martin DBX - TBC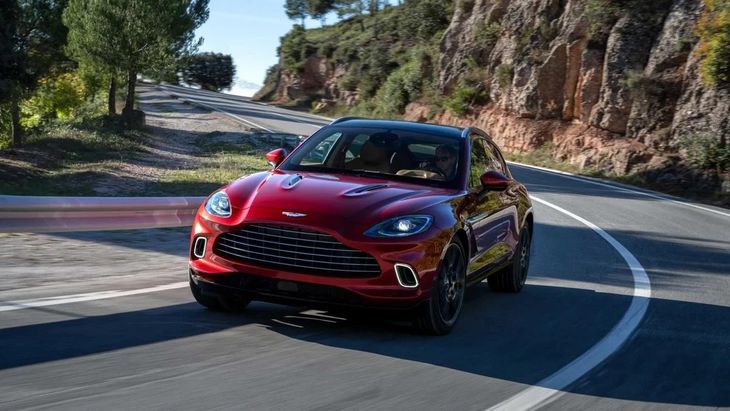 Aston Martin has joined the SUV fray with its first-ever high-riding model dubbed the DBX. As you would expect from the British performance brand, the DBX offers potent performance and delivers no less than 404 kW and 700 Nm from its Mercedes-AMG-sourced twin-turbocharged 4.0-litre V8 engine. A 9-speed automatic transmission directs those numbers to all 4 wheels effectively with both an active central differential and an electronic limited-slip differential at the rear. An active exhaust system delivers aural pleasure and Aston Martin claims that the DBX will sprint from zero to 100 kph in 4.5 seconds before reaching a top speed of 291 kph.
Other products
Aston Martin Valhalla - TBC
Audi
Audi RS Q8 - Q3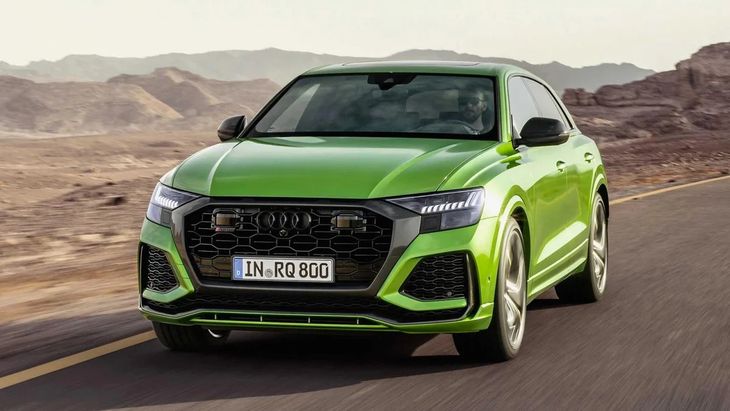 It's set to be a very busy year for Audi in South Africa with a host new product expected to make landfall throughout the year. Audi will be introducing its most potent SUV in Q3 2020 and it will bring massive firepower to the road. A 441 kW/800 Nm 4.0-litre bi-turbocharged engine will ensure a zero to 100 kph sprint time of 3.8 seconds before smashing a top speed of 305 kph. The RS Q8 is definitely an SUV to look forward to in 2020. Pricing will be confirmed closer to launch.
Other products
Audi A6 / S6 – Q1
Audi S7 – Q1
Audi Q3 Sportback – Q1
Audi TT RS FL – Q2
Audi Q7 / SQ7 FL – Q2
Audi R8 Coupe and Spyder FL – Q2
Audi A5 / S5 FL - Q2
Audi S8 – Q2
Audi SQ8 – Q2
Audi RS5 FL – Q3
Audi RS6 Avant - Q3
Audi RS7 Sportback - Q3
Audi RS Q3 and Sportback - Q4
Audi e-tron – Q4
BMW
BMW M8 Gran Coupe Competition - First half 2020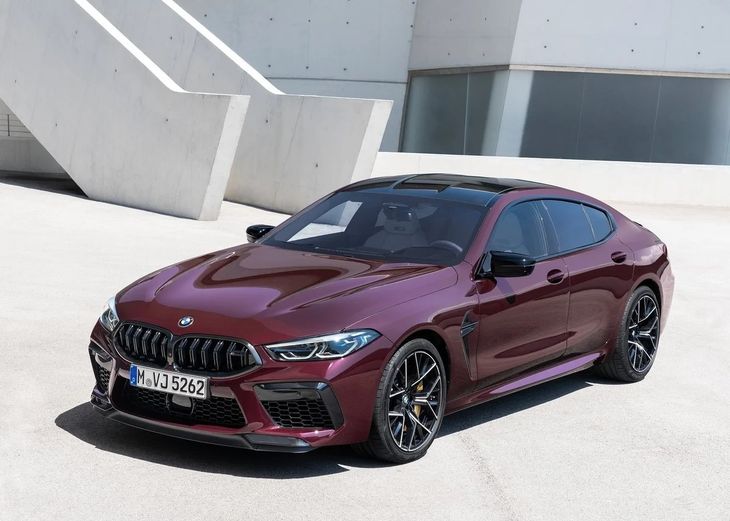 The BMW M8 Gran Coupe will be the biggest of the family and retains the thundering 4.4-litre twin-turbocharged V8 engine. It's available in two flavours: M8 and M8 Competition. In standard guise, there's 441 kW and 750 Nm, with the M8 Competition serving up 460 kW.
Mated to an xDrive all-wheel-drive setup by an 8-speed M Steptronic transmission, performance is rated at 3.3 seconds and it'll hit 200 kph in 11.2 seconds. The M8 Competition is even more ferocious, with 3.2 seconds to 100 kph and 11 seconds to 200 kph. Top speed is claimed at 250 kph, but you can opt for the M Driver's package which moves that limiter to 305 kph.
BMW M8 Competition Coupe / Convertible - Q1
BMW X5 M / X6 M Competition - Q2
BMW X5 xDrive45e - Q1
Datsun
Datsun Cross - TBC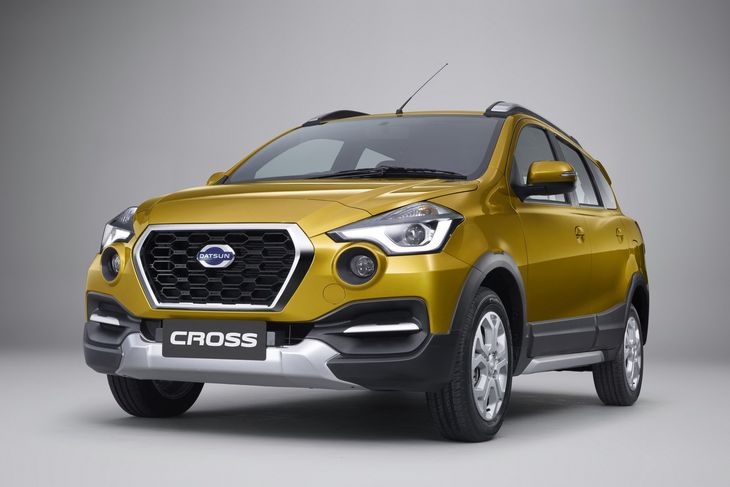 Datsun is expected to launch its first budget crossover model in South Africa to bolster its local Go and Go+ offerings which have proven to be very popular. Aptly named the Datsun Cross, power comes courtesy of a 1.2-litre petrol engine with 58 kW and 104 Nm of torque and comes mated with a 5-speed manual transmission. The Datsun Cross also features a useful ground clearance of 200 mm and can seat up to 7 people. Pricing and specification will be made available closer to launch.
Ferrari
Ferrari F8 Spider - Q4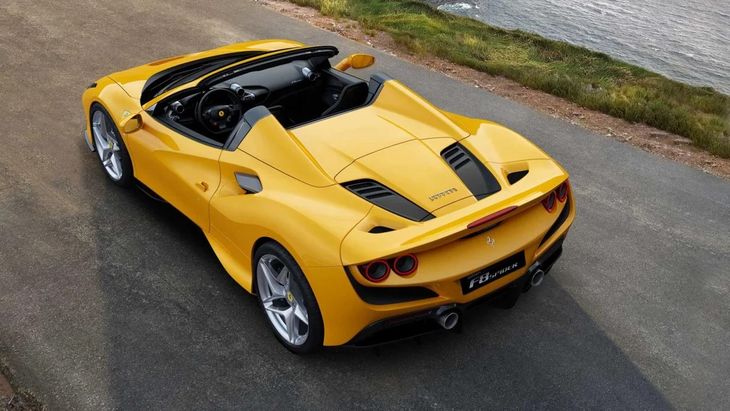 The new F8 Spider is a folding soft-top version of the Tributo and offers immense performance for an open-topped car.
Powering the F8 Spider is Ferrari's turbocharged 3.9-litre V8 engine. With an intake system and Inconel exhausts manifold from the 488 Challenge competition car, this F8 Spider does not lack for potency. The V8 engine boosts 530 kW, supported by 770 Nm of torque. Those outputs turn the rear wheels via a seven-speed dual-clutch transmission. It ranks as a terrifically quick car, capable of 0-100 kph in 2.9 seconds and a top speed of 340 kph – preferably with the roof in place.
Other products
Ferrari 812 GTS - Q4
Fiat
Fiat 500X Facelift - First half 2020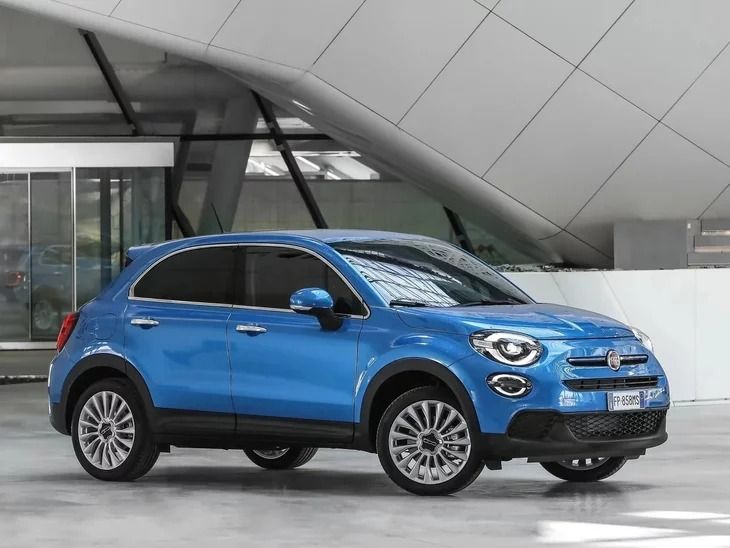 Fiat's facelifted 500X has taken its time to arrive in South Africa (it was meant to arrive in 2019) and it's expected to offer a range of new engines when it launches in the first half of 2020.
It will now make use of an all-new 3-cylinder engine which we first saw on the brand's sister offering, the Jeep Renegade. The new petrol engines are claimed to be up to 20% more fuel-efficient, while the diesel models will be quieter.
First up is a 90 kW/190 Nm 3-cylinder turbocharged petrol motor, mated to a 6-speed manual gearbox and front-wheel drive. The next is a 1.3-litre turbocharged 4-cylinder motor with 110 kW and 270 Nm, which is available with a 6-speed dual-clutch transmission and front-wheel drive. There are three turbodiesel engines for the Fiat 500X. Available in 1.3, 1.6 and 2.0 flavours, all offer new levels of refinement and efficiency. The 1.3 offers up 70 kW/200 Nm, 1.6 has 90 kW and 320 Nm, while the range-topper has 110 kW and 350 Nm. Engines for South Africa have yet to be confirmed.
Other products
New Fiat 500 derivatives - First half of 2020
Ford
Ford Figo Freestyle - TBC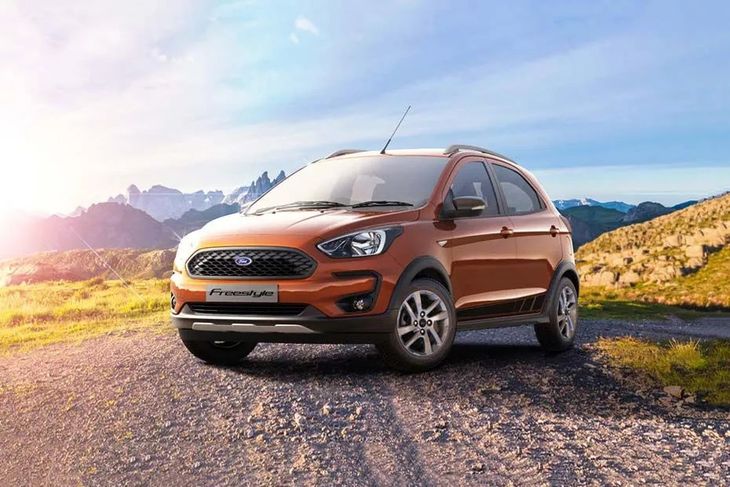 It's expected to be a relatively quiet year for Ford with some minor product updates expected throughout the year. We are, however, anticipating the arrival of Ford's budget crossover, called the Figo Freestyle. Ford calls its latest Freestyle crossover a Compact Utility Vehicle (CUV) and it's based on Ford's entry-level Figo hatchback. Like the Figo, it's produced at Ford's Indian plant in Sanand, Gujarat.
In India, the Figo Freestyle is offered with a new 1.2-litre, 3-cylinder engine with 71 kW and 120 Nm of torque. The familiar 1.5-litre turbodiesel engine producing 74 kW and 215 Nm also does service in the Freestyle and both engines are paired with a 5-speed manual gearbox. We think there's a good chance that the Figo Freestyle will make an appearance in South Africa...
GWM
GWM P Series - Second half 2020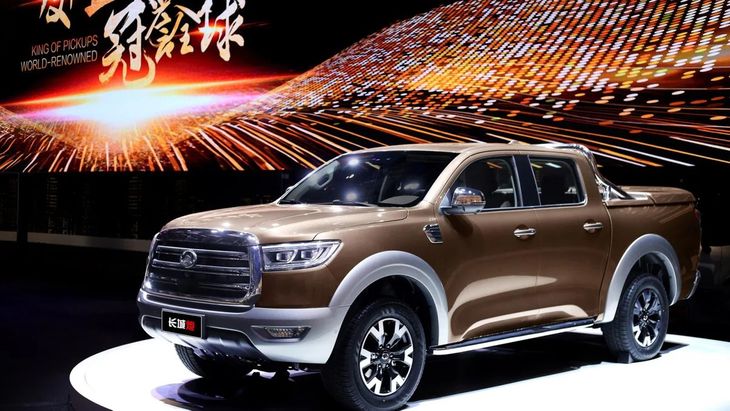 Billed as the most ambitious Chinese double-cab to date, GWM has stated its intentions to become a 'Top 3' bakkie brand with its new P Series which will rival the likes of the popular Toyota Hilux and Ford Ranger.
The cabin architecture is impressive for a Chinese vehicle with a large touchscreen infotainment system and passenger vehicle-like ergonomics. A vast array of standard features are also on offer. Mechanically, the P Series is powered by a 2.0-litre turbocharged petrol engine which drives all four wheels via an 8-speed ZF automatic transmission. The 2.0-litre four-cylinder engine boasts 140 kW and 360 Nm. GWM has also equipped the P Series with 3 differential locks, which should theoretically give it unrivalled off-road ability.
Haval
Haval H2 Facelift - February 2020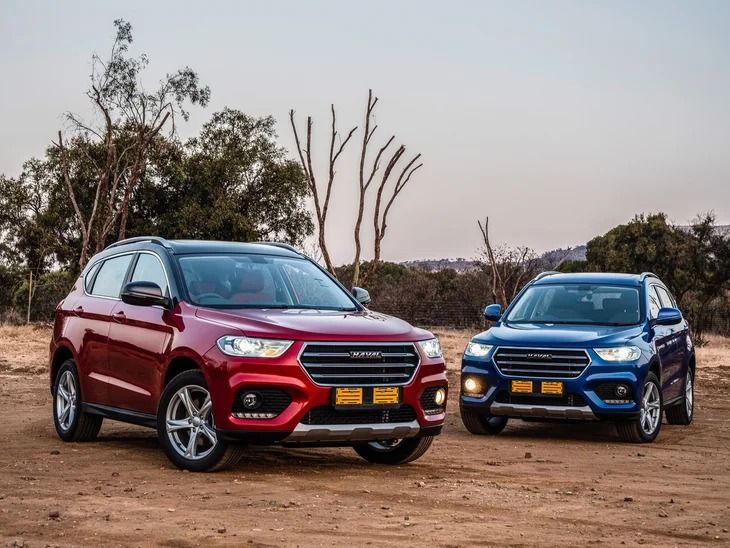 Haval South Africa will introduce a facelifted version of its H2 compact family car in February 2020. Apart from aesthetic updates, the 4-derivative range will see the introduction of more features and will be offered in a choice of 6 colours and 2 dual-tone exterior finishes.
The facelifted range will comprise the 1.5T City and 1.5T Luxury, both of which are available with either a 6-speed manual 'box or 6-speed automatic transmission. The H2's 1.5-litre 4-cylinder turbopetrol produces peak outputs of 105 kW and 202 Nm of torque and is said to consume an average of 8.2 L/100 km in the case of the manual and 9.0 L/100 km for the automatic.
Honda
Honda Ballade - TBC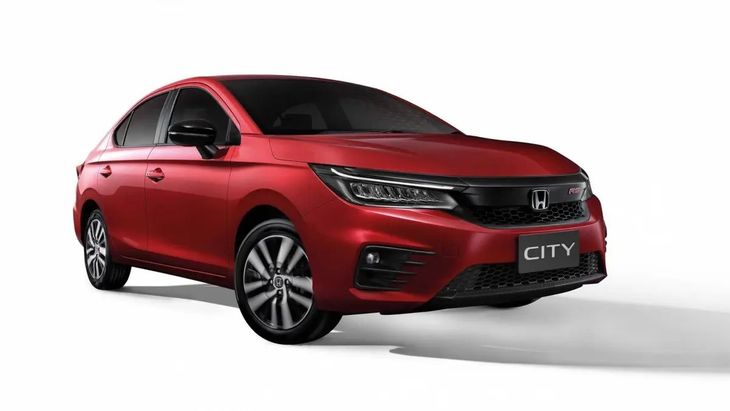 A new Honda Ballade (also known as City in Asia) was recently revealed in Thailand. Powering this new Honda Ballade is a new 1.0-litre turbocharged 3-cylinder motor which develops 90 kW and 173 Nm. Power goes to the front wheels via a CVT and it is said to consume around 4.2 L/100 km. Exact arrival dates have yet to be confirmed by Honda South Africa.
Other products
Honda Civic Facelift - TBC
Honda CR-V Facelift - TBC
Hyundai
Hyundai i30N - January 2020
The Hyundai i30 N has done nothing but make waves since its inception and globally it has been hailed as a fantastic driving machine. There are two versions available, both powered by a 2.0-litre turbocharged petrol engine. In the most powerful form, there's 202 kW and 353 Nm on tap and 184 kW and 353 Nm in standard form, the former of which will be offered in SA. That shove goes to the front wheels via a 6-speed manual transmission and Hyundai claims its i30N can blitz to 100 kph in 6.1 seconds and 6.4 seconds respectively. The i30N will be offered in limited numbers.
Other products
Hyundai Grand i10 - Q2
Hyundai Creta - Q4
Isuzu
Isuzu D-Max - TBC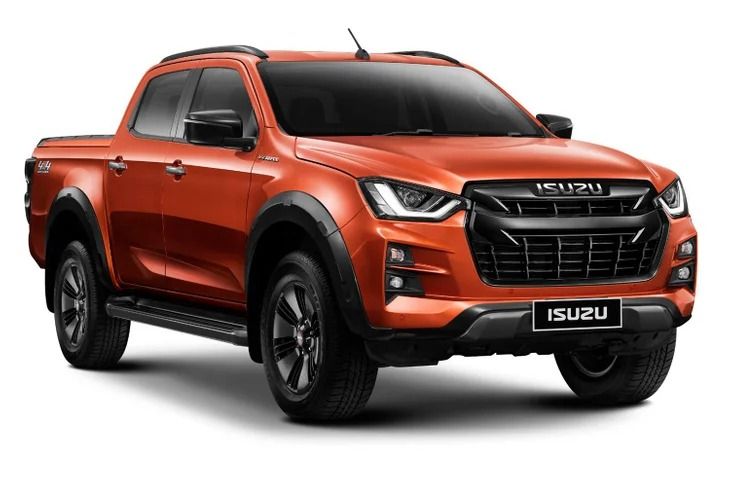 The Japanese company has confirmed that resources will be allocated to upgrade its Port Elizabeth facility with the aim of producing Isuzu's next-generation D-Max in South Africa, for both domestic and export markets. The new D-Max will be powered by a revised version of the current 3.0-litre turbodiesel motor packing 140 kW and 450 Nm while the chassis and suspension have also been extensively revised. We will keep you updated as soon as more details are revealed.
Jaguar
Updated Jaguar F-Type - TBC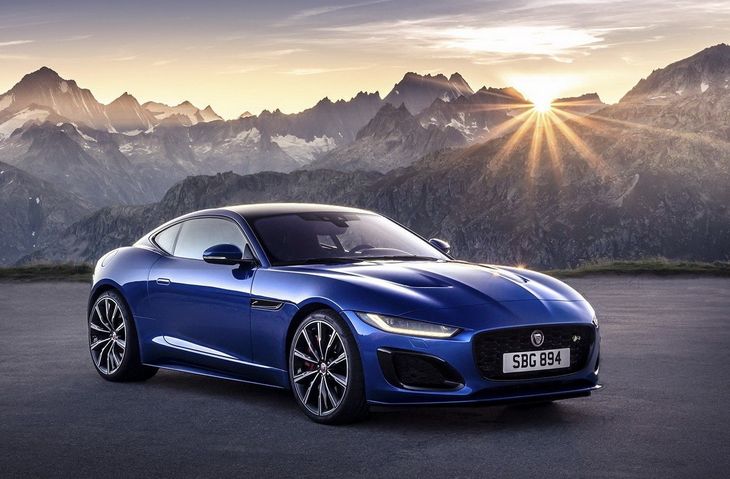 Jaguar has revealed its updated F-Type sportscar! It's hard not to like the F-Type and we have a soft spot for its sporty looks, sonorous engine vocals and impressive performance abilities. Now, Jaguar has updated the F-Type with fresh styling and updated interior features while still offering a choice of powerful 4-, 6- and 8-cylinder engines to suit your performance needs.
All engines are mated with an 8-speed Quickshift automatic transmission and the F-Type range starts with the 4-cylinder, 2.0-litre turbocharged engine with 221 kW and 400 Nm of torque.
For more grunt, a supercharged 3.0-litre V6 with 283 kW and 459 Nm is also available.
A supercharged 5.0-litre V8 with 331 kW and 580 Nm is also on offer and results in a zero to 100 kph sprint time of 4.4 seconds and can run to 285 kph.
An uprated F-Type R tops the range and now boasts outputs of 423 kW and 700 Nm of torque (previously 405 kW/680Nm). Zero to 100 kph is blisteringly fast at 3.7 seconds with a top speed of 300 kph. The updated F-Type will be offered in Coupe and Convertible form.
Jeep
Jeep Renegade Facelift - First half 2020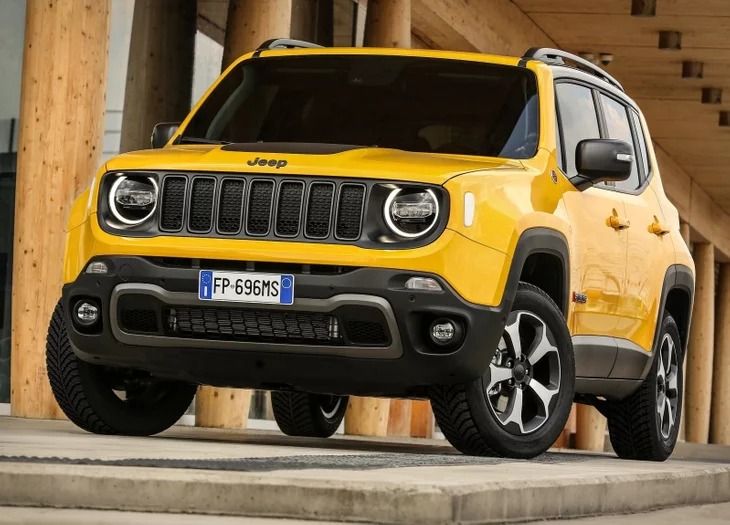 Visually, this facelifted Renegade hasn't changed dramatically and it still retains those rugged Jeep looks. The key changes include all-new engines, more safety features and updates to the infotainment system. Starting with the engines, there is a new 1.0-litre turbocharged, 3-cylinder petrol motor pushing out 90 kW and 190 Nm. Next up is a 1.3-litre turbo 4-cylinder petrol engine with 110 kW and 270 Nm. There are revisions to the 1.6-litre and 2.0-litre turbodiesel engines too. All Jeep Renegades can be mated to a 6-speed manual gearbox, 6-speed dual-clutch transmission or 9-speed automatic.
Other products
New Jeep Compass derivatives - Second half of 2020
Kia
Kia Seltos Diesel - Q1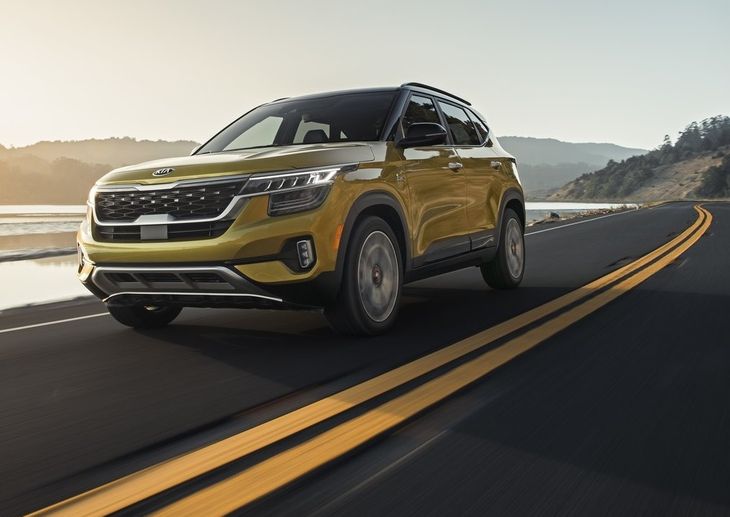 Kia has already introduced its new Seltos compact family car in South Africa but the Korean powerhouse will be launching a diesel derivative early in 2020 to bolster the range and to offer buyers more choice. Currently, a 1.6-litre naturally aspirated petrol engine producing 90 kW and 151 Nm of torque is found under the bonnet of the Seltos but a 1.5-litre turbodiesel with 86 kW and 250 Nm is on its way! Power is directed to the front wheels using either a 6-speed manual or 6-speed automatic transmission.
Other products
Picanto Facelift - Q2
Rio Facelift - Q2
New Sorento - Q3
Land Rover
Land Rover Defender - Q2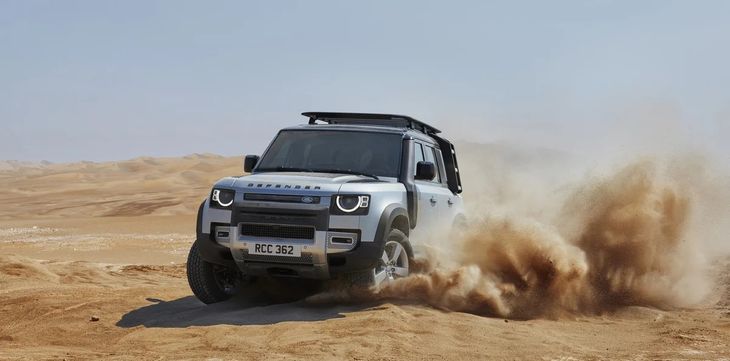 The new Land Rover Defender will arrive in South Africa in the second quarter of 2020 with the long-wheelbase Defender 110 being launched first, followed by the short-wheelbase Defender 90 in the third quarter.
South Africa will initially get 2 engines at launch in the 110 version. Starting with diesel, the D240 makes use of a 2.0-litre 4-cylinder to develop 177 kW and 430 Nm of torque. The other choice is a 3.0-litre straight-six turbopetrol good for 294 kW and 550 Nm of torque.
As for off-roading credibility, the Defender has 291 mm of ground clearance. The long-wheelbase 110 has an approach angle of 38-degrees, a 28-degree break-over angle and a 40-degree departure angle (in off-road mode). It will also wade through water 900 mm deep.
Other products
Land Rover Discovery Sport - Q1
Range Rover Evoque PHEV - TBC
Lexus
Lexus LS 500h - Q1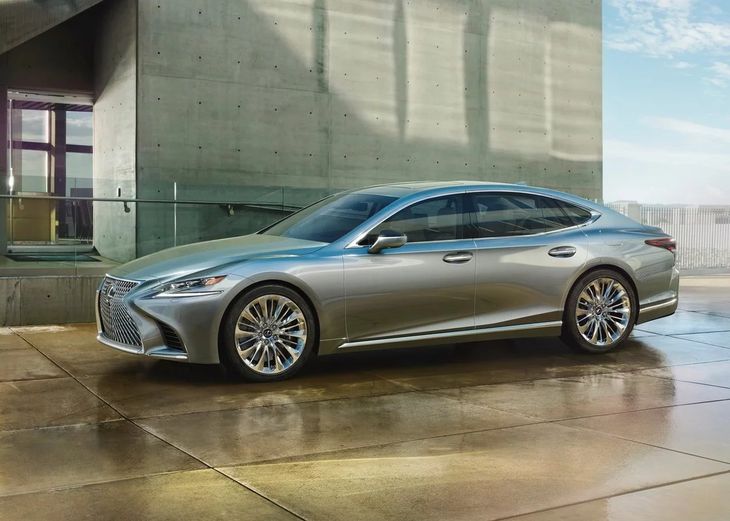 Revealed in 2017, Lexus' luxurious LS 500h will arrive in style early in 2020. The LS 500h combines a 3.5-litre V6 petrol engine with two electric motors for a total power output of 264 kW. Acceleration from zero to 100 kph takes 5.4 seconds using a 10-speed automatic gearbox. The LS500h is fitted with a compact, lightweight lithium-ion battery that increases luggage capacity by 25 litres compared with the current LS 600h.
Other products
Lexus IS Facelift - Q4 / Q1 2021
Lexus LC 500 Convertible - Under consideration for 2020
Lexus will also be implementing infotainment updates to introduce Apple CarPlay and Android Auto.
Mahindra
Mahindra Thar - Early 2021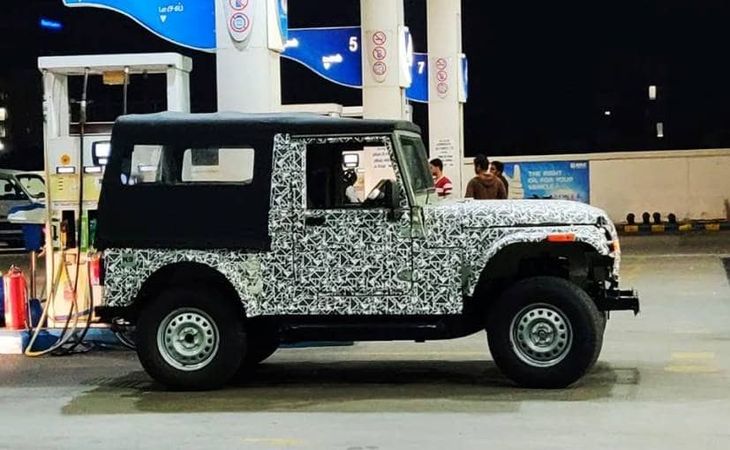 Mahindra is expected to launch a new Thar 4x4 offroader in South Africa but it's expected to arrive in early 2021. Revised exterior and interior styling is on the cards and powertrain details have yet to be confirmed but it may continue with the current 2.5-litre turbodiesel engine with 79 kW and 247 Nm of torque.
Other products
Mahindra KUV100 Limited Edition - Q1
Mahindra Scorpio - Early 2021
Mahindra Pik Up Auto 4x2/4x4 single/double cab - Q1
Maserati
Maserati Levante Trofeo - TBC
Mazda
Mazda CX-30 - Q1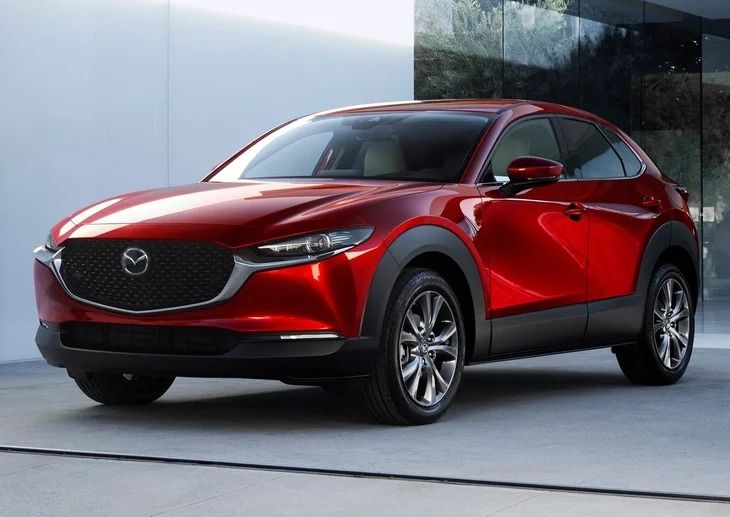 Mazda recently launched the 5th member of its global SUV range in Europe, the CX-30. The strangely-named newcomer, which squeezes between the Hiroshima-based firm's existing CX-3 and CX-5 models, will be launched in South Africa during the 1st quarter of 2020. In South Africa, it's likely that the CX-30 will be offered with the familiar 88 kW / 153 Nm 1.5-litre- and 121 kW/213 Nm 2.0-litre four-cylinder naturally aspirated petrol engines. Pricing and exact specification will be confirmed closer to launch.
McLaren
McLaren GT - TBC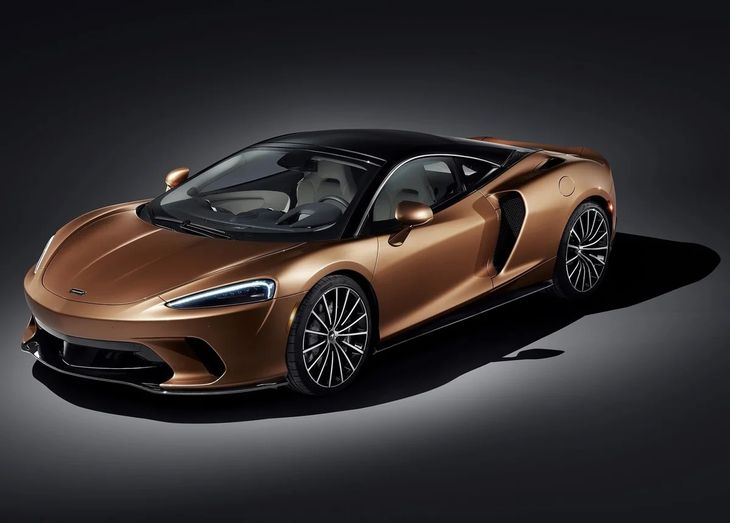 Unlike its utterly outrageous supercar offerings, the McLaren GT focuses more on comfort and luxury. Power comes from a 4.0-litre, twin-turbocharged V8 engine and the outputs are impressive. With 462 kW and 630 Nm mated to a 1 530 kg body, the McLaren GT is still a sensationally quick machine with a claimed acceleration of 3.2 seconds to 100 kph and a top speed of 326 kph.
Other products
McLaren P26 - TBC
McLaren Sport Series - TBC
McLaren Super Series LT
Mercedes-Benz
Mercedes Benz GLB - Q2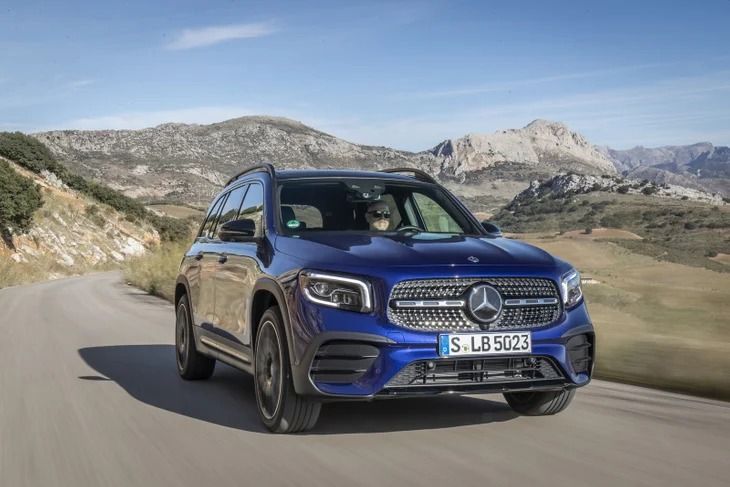 As the "B" part of its name suggests, the new GLB can be considered a rough-and-tumble version of the B-Class, which means there's more than a touch of MPV to this SUV. The GLB seats 7 occupants and unlike its GLC and GLE big brothers, but like the smaller GLA, this latest addition is available in both 2- and 4-wheel-drive guises. The familiar Mercedes-Benz architecture means a similar line-up of 4-cylinder turbopetrol and -diesel engines. The South African launch line-up will comprise the GLB 250 (165 kW/350 Nm) in front-wheel-drive guise and the GLB 220d 4Matic, both of which will feature the newly-developed 8-speed dual-clutch (automatic transmission). The 225 kW/400 Nm AMG-fettled GLB A35 is not destined for our shores...
Other products
Mercedes-Benz GLE Coupe - TBC
Mercedes-AMG GLE 63 - TBC
Mercedes-Benz GLA - Q2
Mercedes-Benz GLS - TBC
Mercedes-Maybach GLS - TBC
Mercedes-Benz E-Class - Q3/Q4
Mercedes-Benz G400d - TBC
Mercedes-Benz EQC - TBC
Mercedes-AMG A35 range - TBC
Mercedes-AMG A45 S - TBC
Mercedes-AMG GLC 43 - TBC
Mercedes-AMG GLE 53/63 - TBC
Mercedes-AMG Black Series model - TBC
Mini
Mini JCW GP - Q3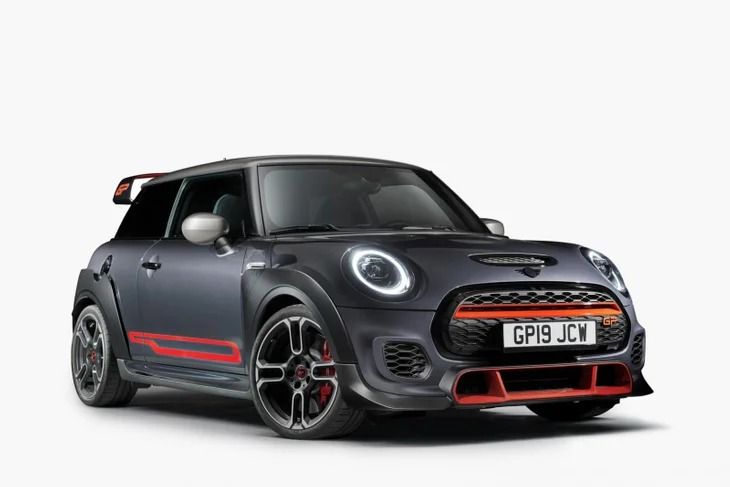 This is Mini's fastest and most powerful car ever and it thumps out 225 kW and 450 Nm of torque from its twin-turbocharged 2.0-litre engine. An 8-speed Steptronic transmission with an integrated differential lock ensures brisk acceleration with Mini claiming a zero to 100 kph sprint time of 5.2 seconds with a top speed of 265 kph. The JCW GP has been confirmed for South Africa in Q3 of 2020 but it will be offered in limited numbers and pricing has yet to be confirmed. We will keep you updated!
Mitsubishi
Mitsubishi Mirage - 2020 (TBC)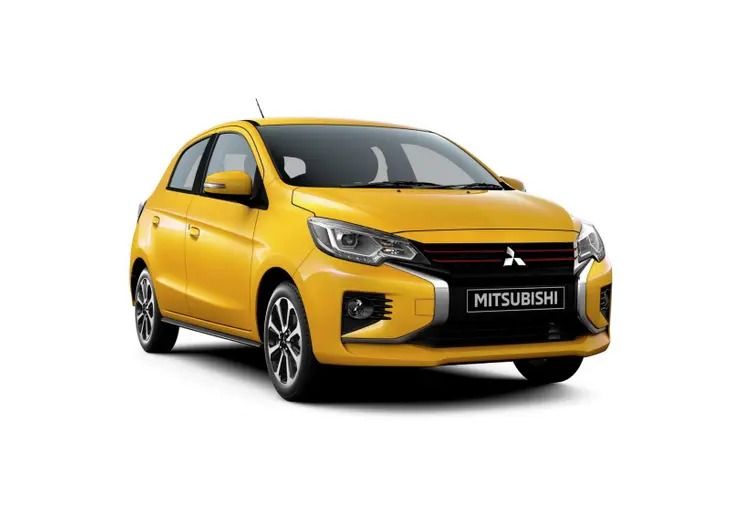 A new version of the Mitsubishi Mirage budget car was revealed recently and it's been confirmed for introduction in 2020. In terms of engine, we're expecting the same 1.2-litre naturally-aspirated motor to be in service and it produces 57 kW and 100 Nm.
Other products
Mitsubishi Xpander - TBC
Nissan
Nissan Kicks - TBC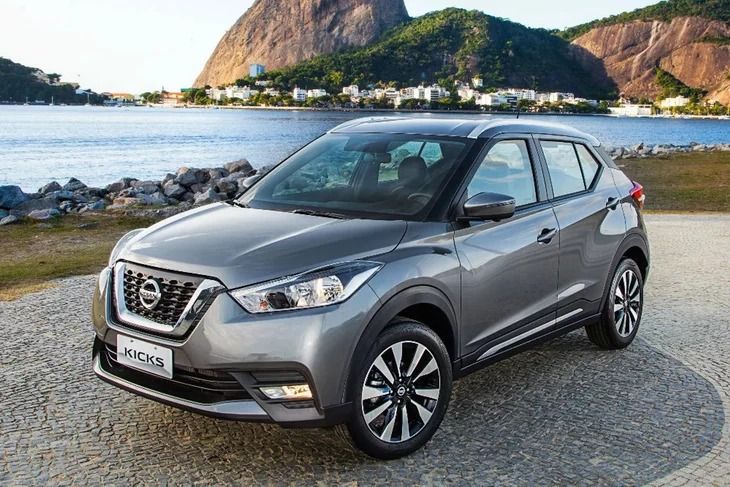 The Kicks was expected in South Africa in 2019 and now Nissan is planning to introduce it in 2020. It's produced on the V platform that underpins the Micra and Almera. In terms of its packaging, it's less roomy than the Renault Duster, but more refined overall, slightly more spacious (in terms of luggage and passenger room) than the popular Ford EcoSport and, although not as well-made as the automatic-only Honda HR-V, it is certainly more affordable than its Japanese rival. The engine chosen to deal with the Kicks' lightened body shell is a 1.6-litre petrol motor... at least in the Kicks we have evaluated in Brazil. This engine, which also runs on ethanol, delivers 84 kW (both on ethanol or gasoline) and 152 Nm.
Other products
Nissan Juke -TBC
Nissan X-Trail - TBC
Nissan Qashqai - TBC
Opel
New Opel Corsa - Second half of 2020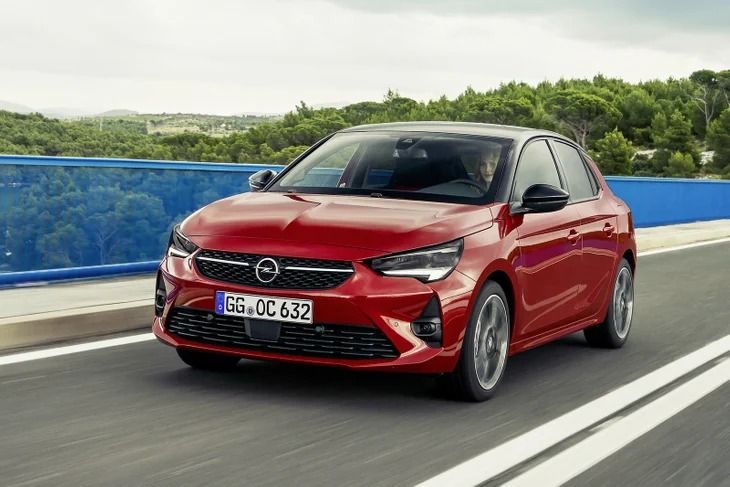 Now 28 mm longer than before, the new Opel Corsa is a noticeable 48 mm lower overall, yet the front headroom has increased by 3 mm. It's easily the most visually appealing Corsa to date and should help it continue to be Opel's best-selling car. Engines include a 96 kW and 74 kW 1.2-litre, 3-cylinder turbopetrol and a 55 kW naturally-aspirated 1.2-litre 3-cylinder petrol engine mated to either a 6-speed manual transmission or 8-speed automatic. Local pricing and specification will be confirmed close to launch.
Other products
Opel Astra Facelift - Q2
Opel Zafira Life - Q3
Opel Vivaro Cargo / Panel Van - Q3
Peugeot
Peugeot 2008 - Q3
Taking design notes from the larger Peugeot 3008 SUV and the compact Peugeot 208 hatchback, this is the new 2008 compact SUV. It's a striking vehicle, both inside and out.
In terms of powertrain, we're looking at electric, petrol and diesel options. All engines comply with the latest Euro 6 standards and are fitted with Stop/Start and a particle filter. The petrol engine is the tried-and-tested turbocharged 1.2-litre, 3-cylinder engine and is available in 3 states of tune including a 74 kW version, a 96 kW variant and finally, there's a 115 kW flagship offering. There will be a choice of either a 6-speed manual gearbox or an 8-speed automatic transmission.
For those wanting a diesel option, there's a 1.5-litre turbocharged 4-cylinder motor with 2 states of tune. There'll be 74 kW on offer as well as 115 kW. Again, a 6-speed manual and an 8-speed automatic transmission are available. The electric version of the Peugeot 2008 boasts 100 kW and 260 Nm, with a range of 310 km on a single charge. The battery comes with an 8-year guarantee for 70% charging capacity. Local specification, engine choices and pricing will be confirmed closer to launch.
Other products
Peugeot 208 - TBC
Peugeot 3008 Facelift - 2021
Porsche
Porsche Taycan - Second half of 2020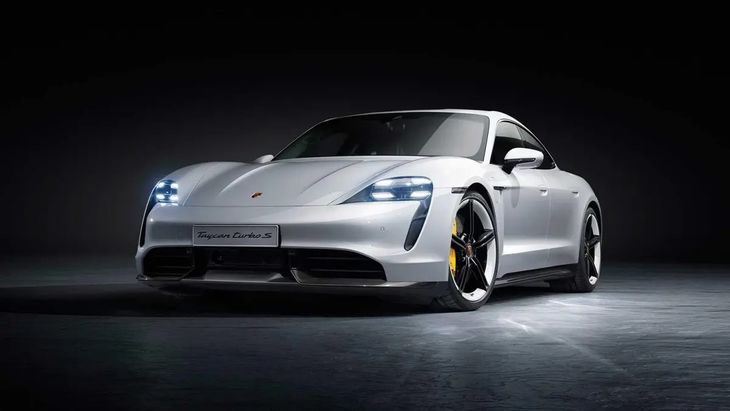 Billed as perhaps the most important vehicle in Porsche's esteemed history, the Taycan will be available in 2 derivatives: Turbo and Turbo S. Despite being powered by batteries and electric motors, Porsche has chosen to associate its Taycan with the company's legendary Turbo naming heritage. Both Taycan trims are powered by a similar dual-electric motor drivetrain, fed by a 93.4 kWh lithium-ion battery pack. To place its battery capacity in perspective, the latest iteration of Tesla's Model S, is powered by a 100 kWh battery.
The electric motor power outputs are deeply impressive. Although both the Turbo and Turbo S run in a default 460 kW mode, additional power is available on demand. The Taycan Turbo can deliver up to 500 kW when its launch mode function is enabled, and Turbo S amplifies that to 560 kW. Porsche is claiming 0-100kph in 2.8 seconds for the Turbo S and top speed is limited to 260kph. Range and recharging? Porsche claims the Turbo S will run 412 km and the slightly less potent Turbo, 450 km. To recharge either of the Taycan derivatives to 80% power density requires 22 minutes if you are plugged int a 270 kW capacity fast-charging station.
Other products
Porsche 911 GT3 -TBC
Porsche 911 GTS -TBC
Porsche 911 Turbo - Second half of 2020
Porsche 718 Cayman GT4 - Q1 / GT4 RS TBC
Porsche Panamera Facelift -TBC
Renault
Renault Captur - June/July 2019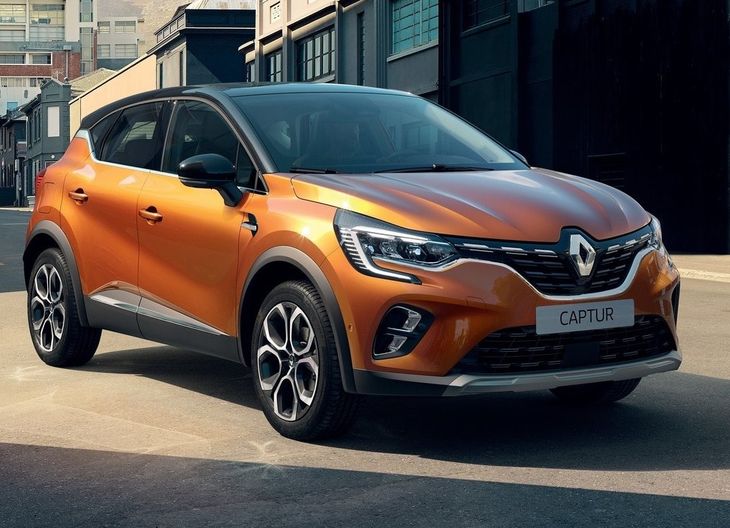 With over 1.2 million units sold globally since its launch back in 2013, the Renault Captur has proven immensely popular. The all-new Renault Captur is underpinned by the new CMF-B platform, shared with the all-new Renault Clio, itself due for market introduction in SA in 2020.
The Renault Captur features the new 1.0-litre 3-cylinder turbocharged petrol engine, which produces 73 kW and 160 Nm. There's also the option of a 1.3-litre turbocharged 4-cylinder motor with 95 kW and 240 Nm. This 1.3-litre motor is also available in a higher state of tune and can pack a 114 kW and 270 Nm punch at the top of the petrol range. In terms of gearboxes, the Captur is available with a 6-speed manual and a new 7-speed dual-clutch transmission. For those wanting diesel power, the 1.5-litre 4-cylinder motor is available in 2 states of tune. The first version has 70 kW and 240 Nm and is mated to a 6-speed manual gearbox, while the second has 115 kW and 260 Nm, with the option of a 7-speed dual-clutch transmission. Local specs and pricing will become available closer to launch.
Other products
Renault Triber - February 2020
Renault Sandero Stepway Plus - March 2020
Renault Clio - April 2020
Renault Megane Facelift - March 2020
Renault Megane RS Trophy - October 2020
Renault Duster Techroad Limited Edition - October / November 2020
Rolls-Royce
Rolls-Royce Ghost Zenith - TBC
Rolls-Royce Cullinan Black Badge
Subaru
Subaru XV facelift - Q3
Subaru Forester 2.5-litre - Q3
Suzuki
Suzuki S-Presso - Q1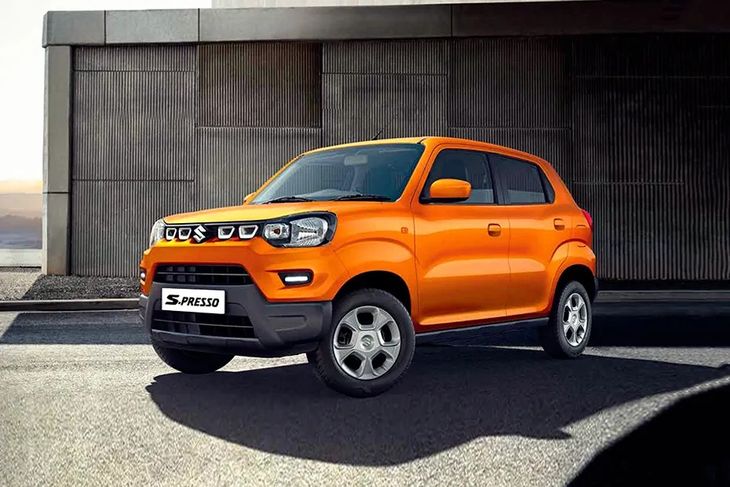 Suzuki's Future S concept car has come to life in the form of the production S-Presso budget crossover which takes direct aim at the Renault Kwid.In terms of size, the S-Presso measures 3.67m bumper-to-bumper, 1.52m across and stands 1.55m high. Those numbers class it as very slightly smaller than the current Suzuki Ignis. Powering the S-Presso is a naturally-aspirated 1.0-litre engine, with 3 cylinders, which is good for 50 kW and 90 Nm. Local pricing and specification will be announced closer to launch.
Toyota
Toyota Corolla Sedan - Q2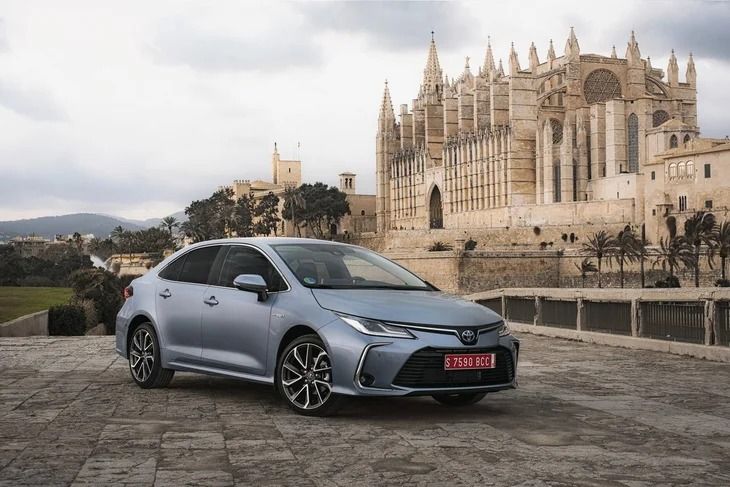 The new Corolla looks sharper and sportier and is built on the Toyota New Global Architecture (TNGA) platform which underpins the Corolla hatchback and touring versions as well as the Prius and stylish C-HR crossover. The new Corolla is 4 640 mm long, 1 780 mm wide and 1435 mm tall with the wheelbase remaining unchanged at 2 700 mm.
In terms of engines, there are a few petrol and hybrid options. We've experienced the new 1.2-litre turbocharged 4-cylinder motor with 85 kW and 185 Nm, which proved capable of shifting the Corolla hatchback along pleasantly. Toyota also offers a new 2.0-litre, naturally-aspirated 4-cylinder mill pushes out a reasonable 126 kW and 205 Nm with the option of a manual, automatic or a CVT. This powertrain does duty in the RAV4 and while we weren't enamoured with its performance, we suspect that the lighter and more compact Corolla sedan will be more nimble.
Other products
Toyota Corolla Quest - Q1
Toyota C-HR Facelift - Q1
Volkswagen
Volkswagen Golf 8 - Q4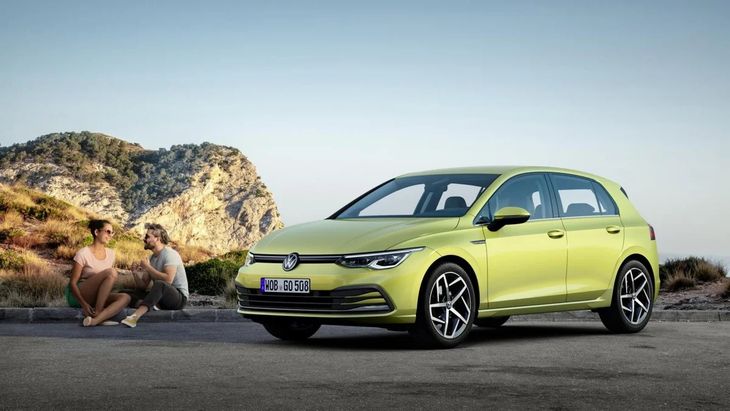 2020 is the year of the Golf 8 and it's the most important local introduction of the year for the Wolfsburg-based firm. Underpinned by an updated version of the MQB platform, the Volkswagen Golf 8 boasts a huge technology upgrade under the skin. The overhauled interior is advanced and does away with many buttons, instead, focusing on touchscreens. Dubbed Innovision (the same name given to the Touareg's advanced interface), this dashboard is a huge leap forward.
The Golf 8 GTI will be revealed in 2020 and will be the first derivative introduced in South Africa with other engines options following after. The Volkswagen Golf 8 is expected to be exclusively sold with a DSG transmission in South Africa.
Other products
Volkswagen Golf GTI TCR: March 2020
Volkswagen T-Cross 1.5 TSI: April 2020
Volkswagen T-Cross 70kW: Q2
Volkswagen T6.1 Caravelle and Kombi: Q2
Volkswagen T-Roc: Q3
Volvo
Volvo S60 - TBC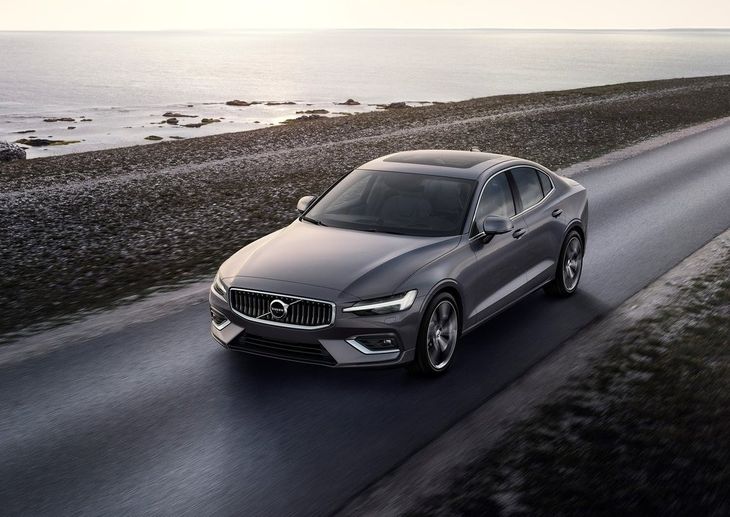 It will be another quiet year for Volvo in South Africa. There's the possibility of the new Volvo S60 making its way to South Africa but arrival timing have yet to be confirmed.