French carmaker, Peugeot, has unveiled an all-new version of its 2008 SUV. Herewith the details...
Taking design notes from the larger Peugeot 3008 SUV and the compact Peugeot 208 hatchback, this is the new 2008 compact SUV. It's a striking vehicle, both inside and out.
In terms of powertrain, we're looking at electric, petrol and diesel options. All engines comply with the latest Euro 6 standards and are fitted with Stop/Start and a particle filter. The petrol engine is the tried-and-tested turbocharged 1.2-litre, 3-cylinder engine and is available in 3 states of tune including a 74 kW version, a 96 kW variant and finally, there's a 115 kW flagship offering. There will be a choice of either a 6-speed manual gearbox or an 8-speed automatic transmission.
For those wanting a diesel option, there's a 1.5-litre turbocharged 4-cylinder motor with 2 states of tune. There'll be 74 kW on offer as well as 115 kW. Again, a 6-speed manual and an 8-speed automatic transmission are available. The electric version of the Peugeot 2008 boasts 100 kW and 260 Nm, with a range of 310 km on a single charge. The battery comes with an 8-year guarantee for 70% charging capacity.
The vehicle is based on the new CMP platform and has a length of 4.3 metres. With a wheelbase of 2.6 metres, cabin space is the focus. The vehicle features an updated version of the i-Cockpit digital dashboard. Inside, the design and cabin will be familiar to that of the Peugeot 3008. The car also features Apple CarPlay and Android Auto as well as up to 4 USB sockets.
While Peugeot SA has yet to officially confirm the new 2008 for local introduction, a local spokesperson is hopeful that it will arrive on local shores in 2020. Do you want to see it in South Africa?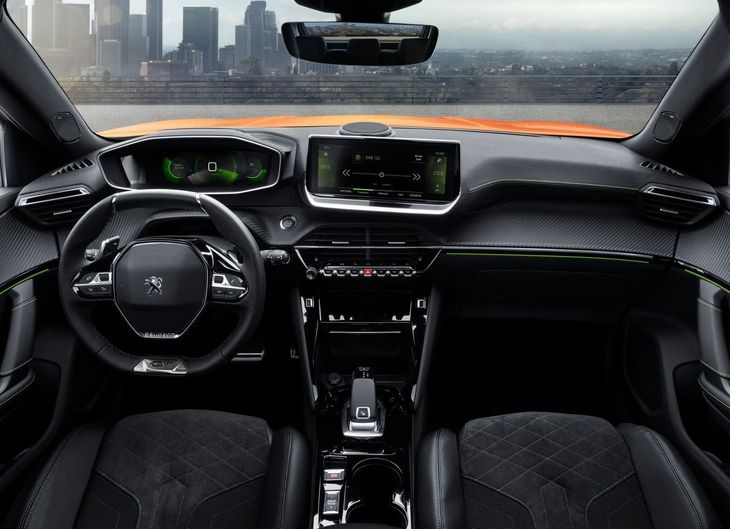 The cabin of the new Peugeot 2008 is perhaps one of the most striking in this segment.
Further Reading
2020 Peugeot 208 Revealed: Now With Electric Power
Peugeot 3008 GT Line+ (2018) Quick Review