Here are 10 cars to look forward to when the current 21-day lockdown comes to an end. What car are you burning to drive?
With South Africa in lockdown, petrolheads around the country are confined to their homes and those long, spirited Sunday drives are now but a dream. Despite the current situation, we are looking forward to life after lockdown and there are some exciting cars due to arrive on local soil.
In no particular order, here are 10 cars to look forward to after lockdown.
Volkswagen Golf 8 GTI - Due Q4 2020
The new Volkswagen Golf 8 is due in South Africa in Q4 of 2020 with the Golf GTI expected to be introduced first. The Golf 8 GTI is powered by a 2.0-litre turbocharged engine offering 180 kW and 370 Nm and equipped with a 7-speed dual-clutch transmission. For those of you who can't wait that long, Volkswagen will be launching the swansong Golf GTI TCR around the middle of the year and it will offer 213 kW and 380 Nm from its 2.0-litre turbopetrol engine.
Read more about the new Volkswagen Golf 8 GTI
Buy a VW Golf GTI on Cars.co.za
Audi RS6 Avant - Due in Q3 2020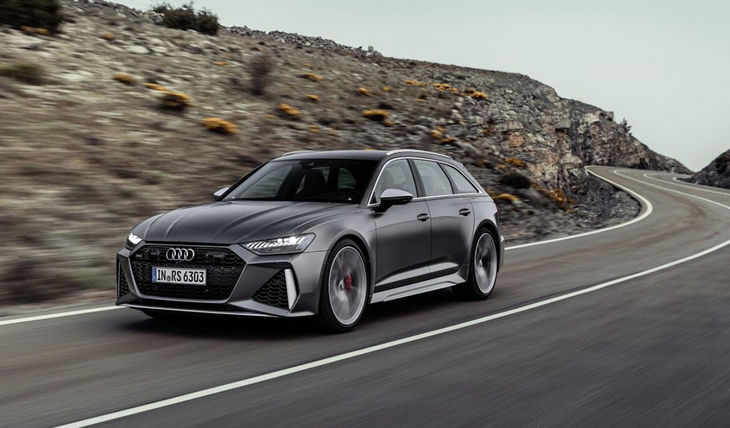 There is something so appealing about combining the practicality of a station wagon and the performance of a supercar into one package. The new Audi RS6 Avant is a fine example of this and it's high on our driving wishlist for the year.
Powered by a 4.0-litre twin-turbocharged petrol V8 with 441 kW and 800 Nm, it'll be capable of some serious performance. Audi's RS division claims its new performance wagon will do 0-100 kph in a claimed 3.6 seconds and will run to a limited top speed of 250 kph.

Read more about the new Audi RS6 Avant
Buy an Audi RS6 Avant on Cars.co.za
Porsche Taycan Turbo S - Second half 2020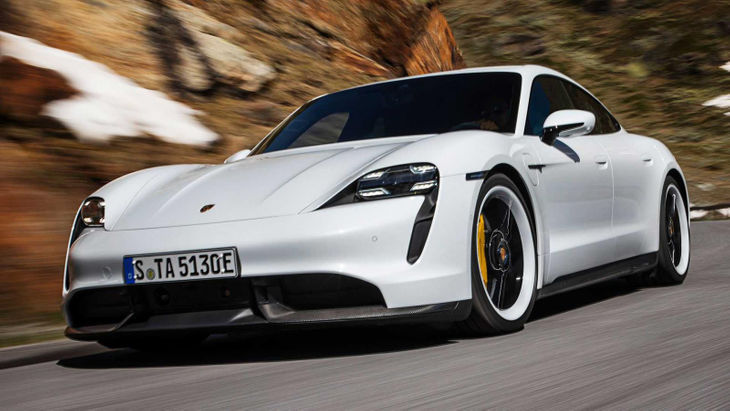 Billed as perhaps the most important vehicle in Porsche's esteemed history, the Taycan will be available in 2 derivatives: Turbo and Turbo S, both of which make use of a dual-electric motor drivetrain and a 93.4 kWh lithium-ion battery pack. Its outputs are impressive.
Although both the Turbo and Turbo S run in a default 460 kW mode, additional power is available on-demand and the Taycan Turbo can deliver up to 500 kW when its launch mode function is enabled, while the Turbo S amplifies that to 560 kW. Porsche is claiming 0-100kph in 2.8 seconds for the Turbo S and top speed is limited to 260kph.
Read more about the Porsche Taycan
Land Rover Defender - June 2020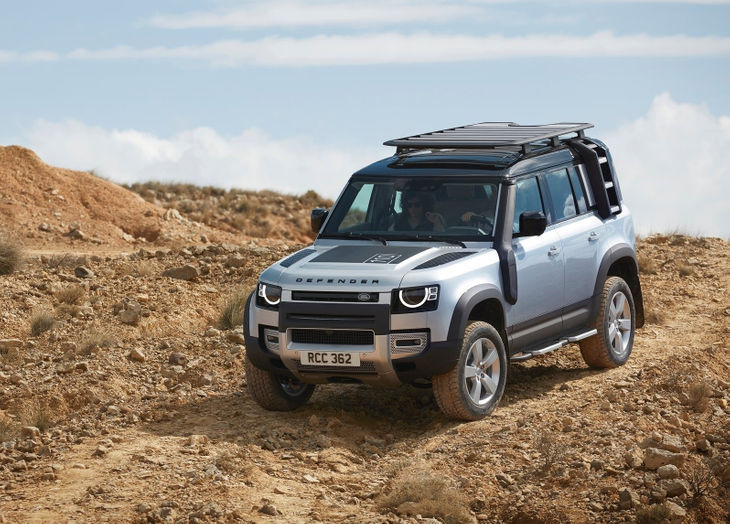 We can't wait to get dirty with the new Land Rover Defender in South African mud! It will initially be offered in long-wheelbase 110 guise with the short-wheelbase 90 version expected later.
Kicking off the range will be the D240, with its 2.0-litre 4-cylinder twin-turbocharged diesel motor. It produces 177 kW and 430 Nm, and is capable of a 0-100 kph sprint in 9 seconds. Next up is the P300 2.0-litre 4-cylinder turbocharged petrol motor with 221 kW and 400 Nm. It's a touch brisker, with an 8 second claimed sprint time to 100 kph. Finally, the P400 is a 3.0-litre 6-cylinder turbocharged petrol packing 294 kW and 523 Nm, and it will be the quickest Defender with a 6-second sprint to 100 kph. All vehicles feature all-wheel drive and all have automatic gearboxes.
Read more about the new Land Rover Defender
Buy a Land Rover Defender on Cars.co.za
Mini JCW GP - Due in Q3 2020

Fans of the Mini brand will be salivating for the arrival of the Mini Cooper JCW GP later this year. It will arrive with aggressive styling and a potent engine to match. This is Mini's fastest and most powerful car ever and it thumps out 225 kW and 450 Nm of torque from its twin-turbocharged 2.0-litre engine. An 8-speed Steptronic transmission with an integrated differential lock ensures brisk acceleration with Mini claiming a zero to 100 kph sprint time of 5.2 seconds with a top speed of 265 kph.

Read more about the Mini JCW GP
Renault Megane RS Trophy - Due in May 2020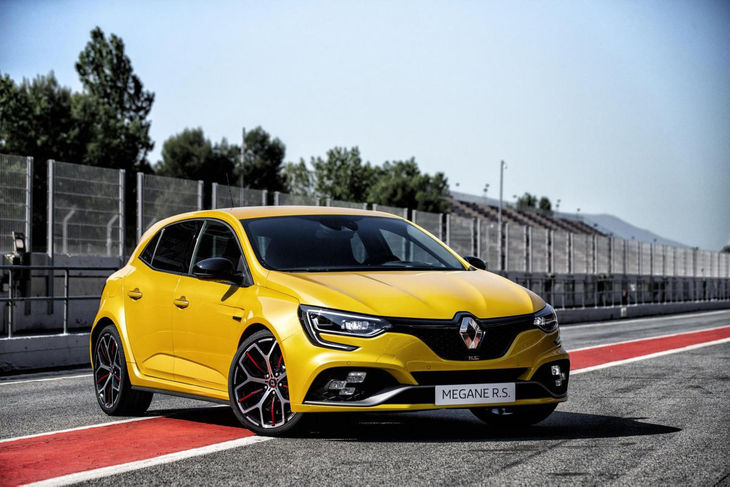 Another hot-hatch to look forward to is Renault's track-focused Megane Trophy which will take to SA streets later this year and is set to make a compelling case for itself with its 223 kW and 420 Nm with an EDC dual-clutch transmission (6-speed manual has 400 Nm) developed by its turbocharged 1.8-litre engine.
Read more about the Renault Megane RS Trophy
Buy a Renault Megane RS on Cars.co.za
Audi RSQ8 - Due in Q3 2020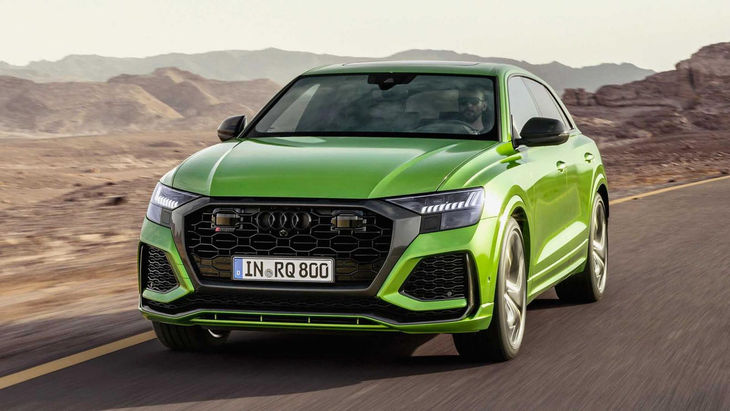 For those itching for a fast and luxuriously equipped SUV then the new Audi SQ8 is worth waiting for as it will bring massive firepower to the road. A 441 kW/800 Nm 4.0-litre bi-turbocharged engine will ensure a zero to 100 kph sprint time of 3.8 seconds before smashing a top speed of 305 kph.
Volkswagen T-Roc - Due in Q3
Another day, another SUV. The handsome T-Roc from Volkswagen is set to be a popular choice for SUV buyers and it will make use of a range of petrol engines including 1.0-, 1.5- and 2.0-litre options while the diesel range will offer either 1.6- or 2.0-litre turbodiesel options. However, engine choices for South Africa have yet to be confirmed. A T-Roc R derivative is also a possibility later on…
Read more about the Volkswagen T-Roc
Buy a Volkswagen on Cars.co.za
GWM P-Series - Second half 2020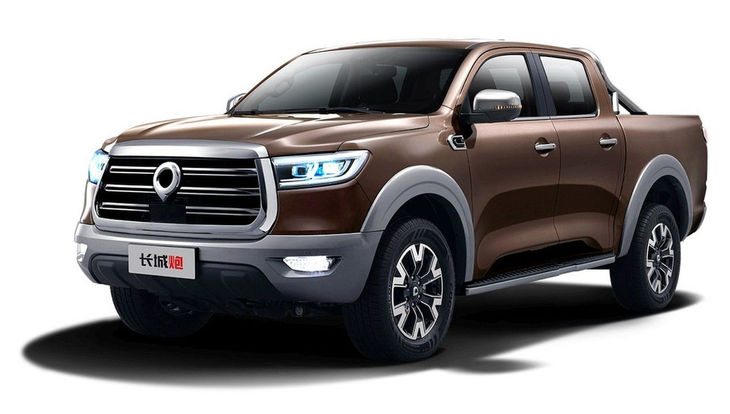 Chinese bakkie giant, GWM, has ambitious plans for its forthcoming P Series double cab bakkie which is set to rival and rattle the likes of the Toyota Hilux and Ford Ranger.
Mechanically, the P Series is powered by a 2.0-litre turbocharged petrol engine which drives all four wheels via an 8-speed ZF automatic transmission. The 2.0-litre four-cylinder engine boasts 140 kW and 360 Nm. GWM has also equipped the P Series with 3 differential locks, which should theoretically give it unrivalled off-road ability. Its interior cabin architecture is also hugely impressive. Watch this space!
Read more about the GWM P Series
Mercedes-AMG A45 S - Second half 2020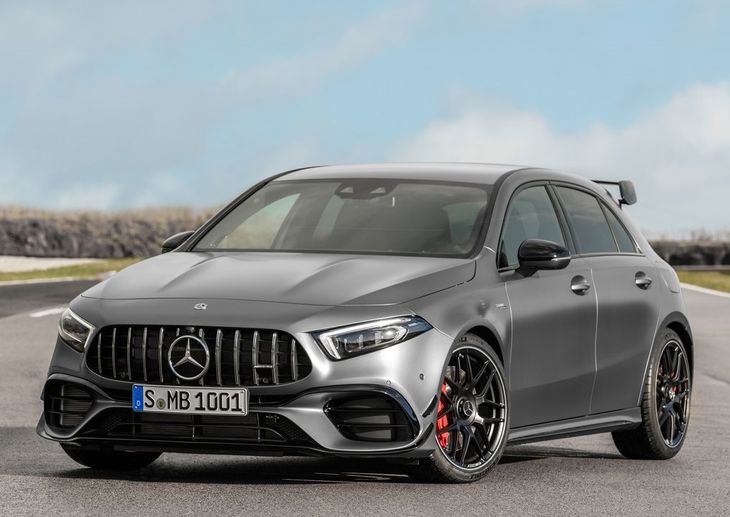 With 310 kW and 500 Nm developed by the most powerful production 2.0-litre turbocharged petrol engine in the world, the Mercedes-AMG A45 S is one of the most highly-anticipated arrivals for 2020. With power directed to all 4 wheels using a dual-clutch transmission, a zero to 100 kph sprint time of 3.9 seconds will blow your socks off. We can't wait to drive it!
Read more about the Mercedes-AMG A45 S