Audi aims to cement its presence in the lucrative premium family car/compact SUV segment with the second-generation Q3. Our speculative rendering, produced exclusively for Cars.co.za by a Cape Town-based artist, provides some insights into what the next Q3 might look like.
With its recently added Q2 and second-generation Q7 and Q5 model releases, plus Q4 and Q6 nameplates also in development, Audi will soon have a solid lineup of crossover SUVs with which to tempt buyers. This is good news for Audi because consumer demand for high-riders shows no sign of abating. But there's one more: the Q3, now the brand's oldest Q-car which was introduced in 2011, is due for replacement.
Key design details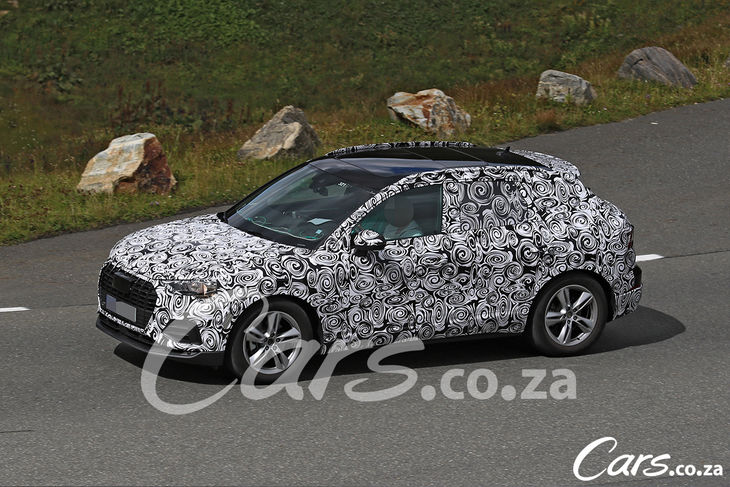 The new Q3 is expected to be slightly larger, but lighter than the current model.
The first spy shots of the next Q3 emerged late in 2016, revealing very little. Now though, the large beige canvas poncho has been binned for a swirly patterned camo wrap that hides much less of the baby Q5's new sheet metal. While Audi chose to experiment with elements of the Q2's exterior style, there appear to be no major surprises with the second-generation Q3. What is clearly evident are the prominently flared wheel arches and a front-end design that incorporates Audi's new multi-faceted single frame grille.
Still, we're talking subtle evolution here; no one will mistake this for any other brand. Riding on the VW Group's MQB platform, the new Q3 is expected to marginally grow in size but should shed some weight too. A longer wheelbase is expected and that will contribute to increased interior space for passengers and the luggage bay may very well swell too. Also, based on the spy images you see here, the new wing mirrors are mounted lower on the doors compared with the current Q3. The traditional Q-car staples of aluminium roof rails, integrated tailgate/roof extension spoiler, flowing side window graphic and wheel arches that can easily accommodate 20-inch rims are all in the mix.

Apart from a more spacious interior, the new Q3's interior design will in all likelihood share similarities with its larger Q5 sibling and Audi's impressive digital Virtual Cockpit dashboard should make its way into the new model.
What engines will be offered?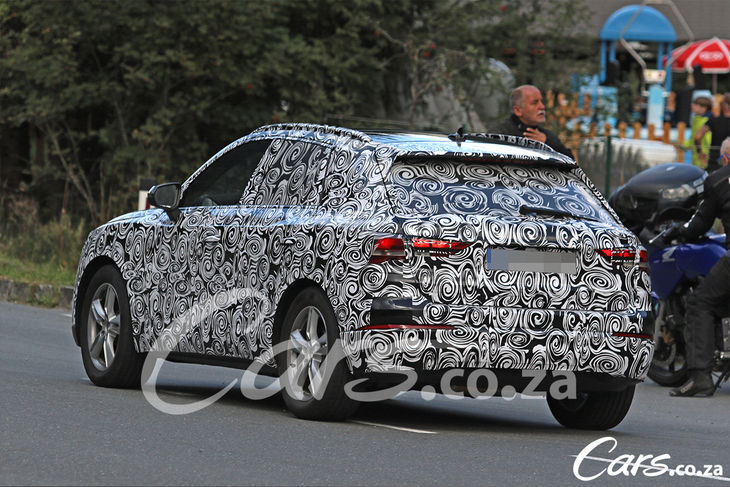 A wide range of turbocharged petrol and diesel engines are expected for the new A3, but official details have yet to be revealed.
Engine options have yet to be confirmed but buyers can expect a range of 4-cylinder turbocharged petrol and diesel engines to power the new Q3. A plug-in hybrid version and an electric Q3 e-tron is also likely to follow later. Reports suggest that the Q3 range will offer either a turbocharged 1.0-litre petrol, a 1.5-litre turbopetrol and a 2.0-litre turbopetrol. On the diesel front, a 2.0-litre turbodiesel engine in various states of tune is likely.

The new Q3 range will be headlined by the performance-orientated RS Q3 which is expected to feature the powerful 5-cylinder, 2.5-litre turbocharged engine that does service in cars such as the RS3 and TT RS. An S Q3 derivative is also expected to house the same engine, albeit with slightly lower outputs.
The official reveal of the new Audi Q3 is a mystery at this stage but there is a possibility that the new model will be shown before the end of the year. If not, the new Q3 will almost certainly be shown early in 2018 before going on sale. We will keep you updated as more details become available.
Find a new or used Audi Q3 on Cars.co.za
Related Content
Update: BMW X3 (2018) Revealed [with Video]
Spy Shots: Next BMW X3 [with Video]
Mercedes-Benz GLA Facelift (2017) First Drive
Mercedes-Benz GLA 220d 4Matic (2017) Quick Review
Mercedes-AMG GLA 45 4Matic (2017) Quick Review
Volkswagen Tiguan 2.0 TDI Highline 4Motion DSG (2017) Quick Review
Volkswagen Tiguan 1.4 TSI Comfortline R-Line (2016) Review
Volkswagen Tiguan 1.4 TSI 110 kW DSG (2016) Review
Volkswagen Tiguan 1.4 DSG (2016) Video Review
Mazda CX-5 vs 2017 Hyundai Tucson (2017) Comparative Video Review
Comparative Review: Mazda CX-5 2.2DE AWD Akera vs Hyundai Tucson 2.0CRDi Elite [with Video]
Honda CR-V (2017) Launch Review