Mercedes-AMG has already introduced an AMG version of its A-Class in South Africa in 2020, but there is more to come from the Three-pointed Star – Benz's Affalterbach-based performance division plans to introduce several more AMGs to the local market this year.
2020 is a big year for Mercedes-AMG, which has lined up a host of new products to unleash across the globe. While the Covid-19 pandemic has put a hold on the fanfare Benz wanted to stir up to mark the local arrival of the CLA45- and A45 4Matic+, there is still more to come in the form of big and small SUVs, and well as one almighty supercar. Here's what we can expect to arrive soon.
Mercedes-AMG GT R Black Series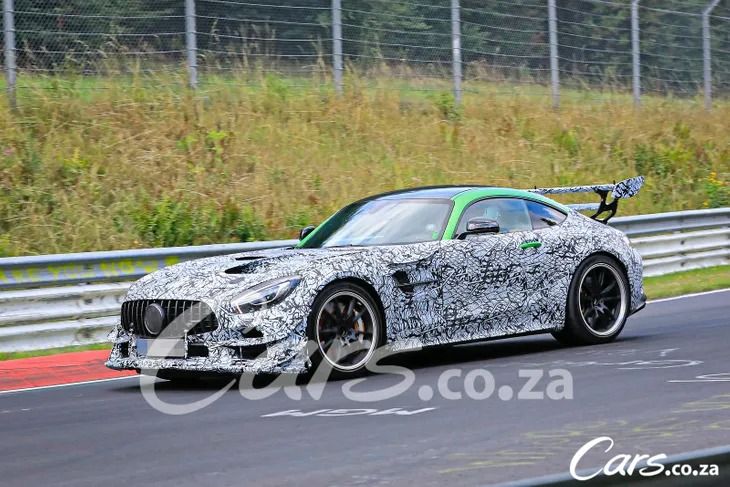 Mercedes-AMG has been working on this: the most hardcore performance car it has produced for quite some time. It has undergone extensive testing at the Nurburgring and boasts notable aerodynamic upgrades over the standard GT-R. We are expecting a power upgrade from the standard GT R's 430 kW and possibly some extreme weight-saving measures to optimise the Black Series for track use. From exterior details, we can tell there is a new bonnet, with massive intakes over the front wheels, a huge 2-stage wing at the back, as well as a quartet of exhausts built into a rear diffuser. Mercedes-Benz SA has this model pencilled in for the 4th quarter, or early 2021 (if things don't quite go to plan). That means we should see a global reveal of the Black Series in due course.
Mercedes-AMG GLE 53 4Matic+
Production of the GLE 53 4Matic+ premium SUV is only expected to commence in July, but it should make it to South Africa by September 2020. It is planned to go on sale before the Coupe variant. Our first experience of the 53's 3.0-litre inline-6 engine was in the E53 Cabrio and we rate it as one of best of the current crop of Mercedes-Benz engines. Why? It's one of the very few modern forced-induction powerplants that can hit the high notes (with its finely-tuned exhaust pipes) when revved hard. It also uses a 48V electric to supply an additional 16 kW and 250 Nm of torque, but more importantly, it spins up a supercharger that cuts out lag before handing over to (an exhaust-driven) turbocharger that increases the top-end grunt. Total outputs weigh in at 320 kW and 520 Nm.
Mercedes-AMG GLE 63 S 4Matic+

The GLE 63 S has been postponed until the end of this year. This is one of the final combatants in what's shaping up to be the mother of all Monster-SUV battles. BMW has the X5 M, Jaguar, the F-Pace SVR, Jeep the Grand Cherokee Trackhawk, and Alfa Romeo the Stelvio QV. Audi should also join the party this year with the RSQ8, rumoured to produce close to 500 kW.
In S guise (the version that we'll get here in South Africa), the GLE 63 churns out a mammoth 450 kW and 850 Nm from its tried and tested turbocharged 4.0-litre V8. That makes it good for a 3.8-second 0-100 kph launch thanks to its 4-Matic all-wheel drivetrain. This should make for some shootout at the end of the year, right?
Mercedes-AMG GLE Coupe (53- and 63 4Matic+)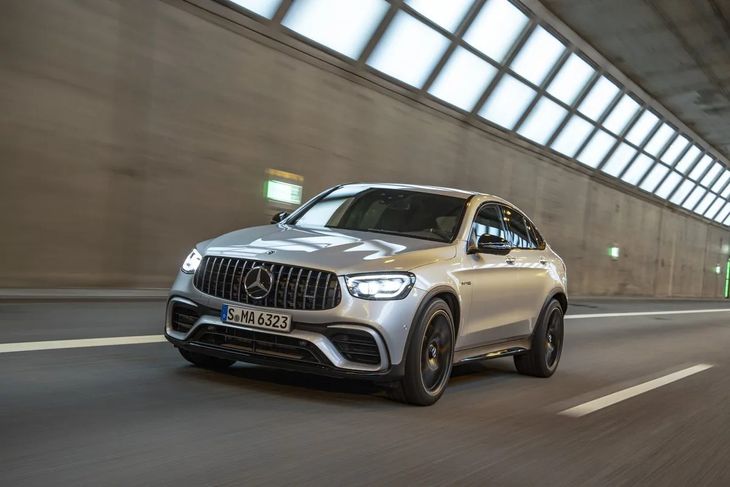 The Coupe variants of the GLE AMGs are set to arrive in Q4, which should be a rather busy time for the Mercedes-AMG crew in South Africa. We expect these 2 derivatives to be launched in tandem with the above-mentioned 63 S SUV. The Coupes use the same hardware and software as the standard versions and are claimed to produce identical performance figures too.
Related content:
Spy Shots: 2021 Mercedes-AMG E63 S
Spy Shots: 2021 Mercedes-AMG GT Black Series
Why AMG is risking a 4-cylinder C63
Mercedes-Benz GLS63 AMG Announced
Spy Shots: 2021 Mercedes-AMG C53