This is the Audi RS Q8, spotted in its lightest camouflage yet. When it comes to market, it will be the most powerful SUV offered by the Ingolstadt-based brand.
Picture credit: S. Baldauf/SB-Medien
After Audi revealed its SQ8 SUV with its monstrous diesel power, we did wonder if there was going to be something for the petrol fans. The rumours were rife that an RS Q8 was in the offing and our previous spy photos just showed a heavily camouflaged Q8. Now, we get to look at the near-ready RS Q8. Spotted by our photographers at the Nurburgring, this unit has the full bodykit on display showing off the massive intake, wheels and RS sports exhausts at the rear.
The only question left to answer is what engine will be under the bonnet? There's talk of the 4.0-litre twin-turbo V8 setup from the Lambo Urus doing duty, while another school of thought suggests the 4-litre twin-turbocharged V8 engine with electric assist will make an appearance. The second engine produces 500 kW and 900 Nm, making the Audi RS Q8 one very brisk machine.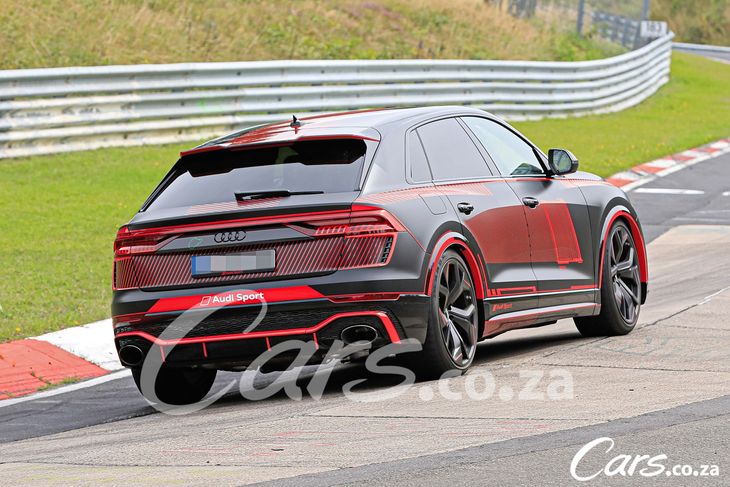 Further Reading
Porsche reveals 500 kW Cayenne E-Hybrid