The Volvo XC40 has just launched in South Africa and its thrown straight into the ring to compete against some stiff competition. Here are 5 rivals that the Volvo XC40 needs to beat if it is to succeed in the local market.
It seems that Volvo can't put a foot wrong at the moment. Buoyed by investment from Geely and lauded globally (the brand has bagged several #CarsAwards category wins), Volvo's SUVs have elbowed their way into the limelight on sheer merit. The XC90 took the premium SUV market by storm, its XC60 executive SUV sibling recently won the 2018 World Car of the Year title and the new XC40, which has been named the European Car of the Year, is now available in South Africa. Volvo is on a roll...
Read Volvo XC40 Launch Review here
Read Volvo XC40 Specs and Pricing here
Volvo XC40 - Key Rivals
BMW X2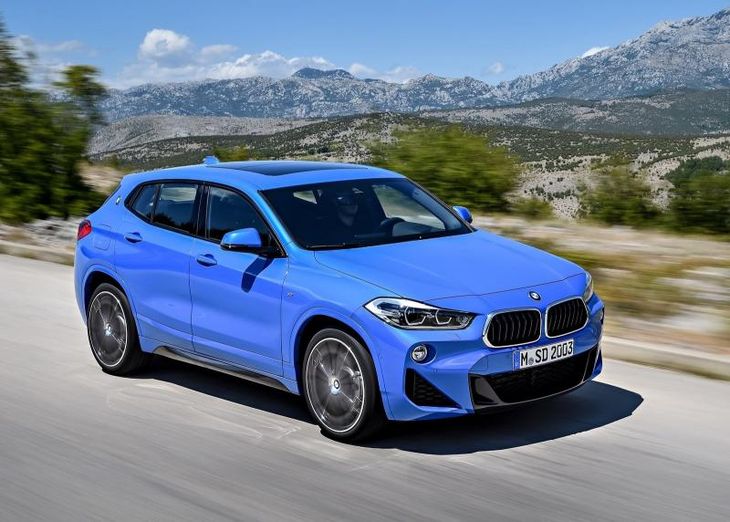 The BMW X2 slots between the X1 and X3. It rides on the X1 platform, but interestingly, it's physically lower and shorter than the vehicle upon which it's based. At first glance, the combination of sportier coupe/hatchback looks and lower-than-expected ground clearance gives the impression that it's not an SUV.
Locally, BMW has opted for a range of 4-cylinder engines, with the choice of either turbopetrol or turbodiesel powerplants. You can choose the sDrive20i which has peak outputs of 141 kW and 280 Nm of torque or the xDrive 20d with its 140 kW and 400 Nm. The range will be expanded shortly, with the addition of a 1.5-litre turbocharged, 3-cylinder engine doing duty in the X2 sDrive18i, which is also front-wheel driven. We've had some experience with this engine before as it does duty in some Mini products. Power is rated at 103 kW and 220 Nm.
The only model to feature all-wheel drive capability is the diesel X2 20d. The new X2 undoubtedly brings style and personality to the lower end of BMW's SUV family. If people shun the traditional X1, but want something that does almost the same job, then the X2 is your port of call.

Read a BMW X2 Launch Review here
Browse through BMW X2 stock here
Jaguar E-Pace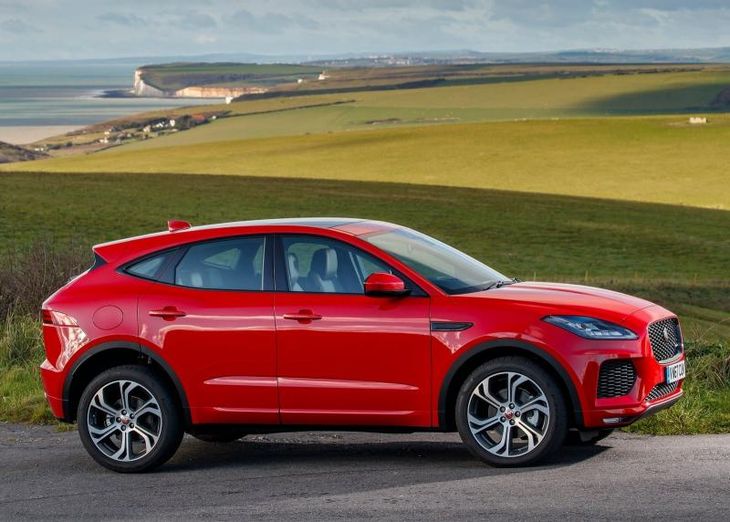 Jaguar's 'honey-I-shrunk-the-F-Pace' also launched in South Africa recently and the newcomer looks good. With visual elements lifted straight from the F-Type sportscar, it's hard to ignore its motorsport heritage. However, a sports SUV it is not. Being from the Jaguar Land Rover family has its benefits as its pretty capable when the tarmac ends. The 4-cylinder, 2.0-litre petrol engines produce 184 kW and 221 kW, while the oil-burning 2.0-litre turbodiesel engines offer up 110 kW, 132 kW, and 177 kW. All-wheel drive is standard on all derivatives.
Despite being surprisingly heavy, it's actually good to drive, with quick and responsive steering and if you haven't opted for the biggest wheel size, it will provide good ride quality too. When loaded with optional kit, the E-Pace becomes a pricey proposition.
Read a Jaguar E-Pace Launch Review here
Browse through Jaguar E-Pace stock here
Audi Q2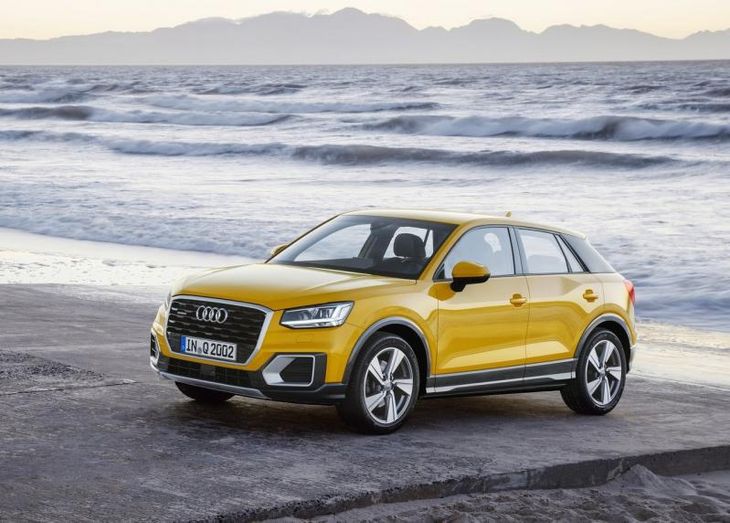 Positioned to compete in the burgeoning premium, compact crossover segment, the Q2 targets affluent, younger buyers that place a priority on design appeal, quality, and the latest technologies. This means that practical concerns such as spaciousness, versatility and value for money take a back seat to premium finishes, individuality and a vast... vast optional extras list.
There are many petrol and diesel engines to choose from, ranging from an 85 kW / 200 Nm 1.0-litre 3-cylinder to a 2.0-litre TDI with 105 kW and 340 Nm. Surprisingly, there's no option of a quattro derivative. Being based on the A3's underpinnings was never going to make it especially bad, but the Q2 feels tight and taut most of the time, with excellent steering. Overall, the cabin is beautiful and well-made, the steering sharp and the chassis capable.
Browse through Audi Q2 stock here
Lexus NX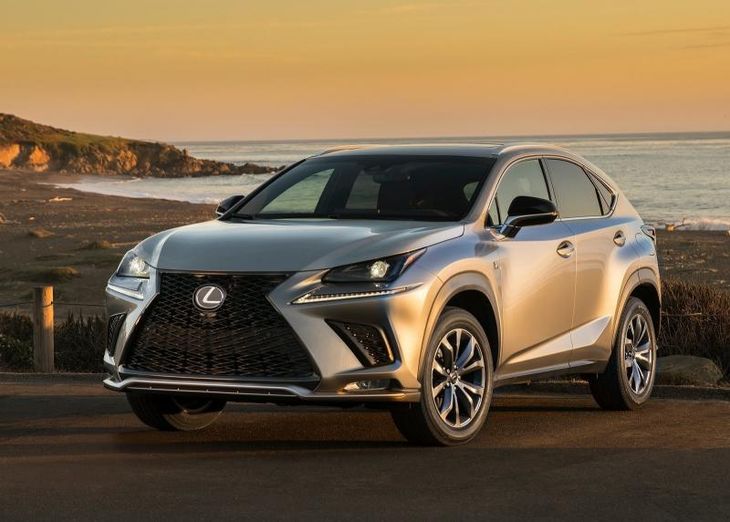 Recently facelifted, the Lexus NX brings impressive levels of luxury, refinement and build quality to the segment. The new engine naming structure means the 200T badge has been dropped. In terms of engines, the entry-level NX300 E is now front-wheel drive (previously all-wheel drive) with the use of a 6-speed transmission. It's still powered by a turbocharged 2.0-litre petrol engine with 175 kW and 350 Nm of torque which also powers the EX and F-Sport derivatives. The hybrid NX 300h combines a 2.5-litre, 4-cylinder engine with an electric motor to produce outputs of 150 kW and 210 Nm of torque.
The F-Sport kit really makes the Lexus NX stand out. Some may not like the gaping angular grille, but its uniqueness may win it some hardcore fans. The ride quality is firm, yes, but hardly unbearable and when the tarmac switches from potholed B-roads to the national highway, you'll appreciate how quiet, smooth and refined the Lexus NX is.
Browse through Lexus NX stock here
Range Rover Evoque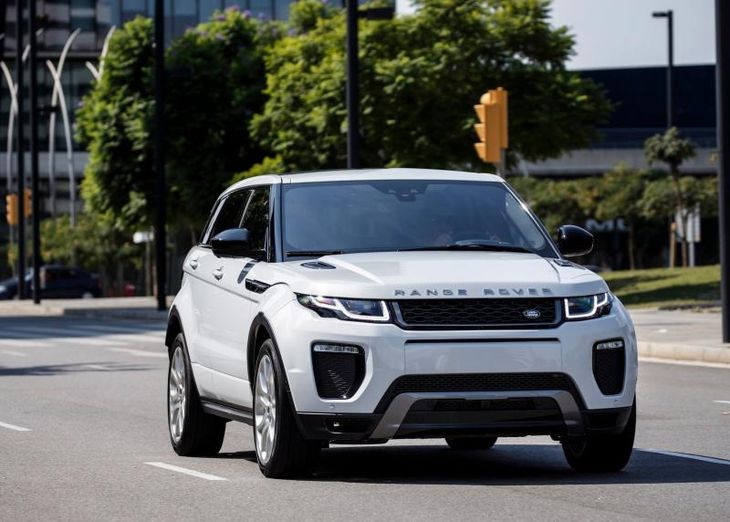 One of the vehicles which started this compact premium SUV craze lives on, thanks to some facelifts. Launched back in 2011, the Evoque is stylish, modern and capable offroad. The mind-blowing looks aren't just skin-deep. Underneath the gorgeous bodywork is one of the neatest and most stylish car interiors. It's flawless in terms of ergonomics and everything is right where you expect it to be. There is an array of 4-cylinder petrol and diesel engines to choose from, with our personal choice leaning towards the diesel.
JLR has offered the Evoque in a bewildering array of spec and trim levels, and of course, you can go to town with some options, with a price tag to match! Much has been said about the Evoque's off-road skills and thanks to Range Rover's terrain response system it has the ability to adapt to different surfaces. Finally, it is the only vehicle on this list which offers a convertible body style.
Read a Range Rover Review Evoque here
Browse through Range Rover Evoque stock here
Other vehicles worth considering are the Mercedes-Benz GLA/GLC and Volkswagen Tiguan.