As Volkswagen expands its electric car lineup over the next decade, we will see performance versions coming to the fore.
VW ID3 R render courtesy Duwyne Aspeling - Cars.co.za
While electric cars have been around for a long time, no manufacturer has been able to produce them for widescale production (bar maybe Tesla) until now. As stricter emissions laws are enforced this year we will see more electric cars being pushed to market in order for manufacturers to avoid costly fines. Volkswagen plans to have 300 electrified vehicle derivatives, across 12 model ranges, 10 years from now. This seems to include R models as well. Volkswagen Board Member, Jürgen Stackmann, was quoted in an interview that "The future of R needs to be, and will be, electric. We're still working on what we started two and a half years ago – which was obviously not electric, though exciting – but the work going forward is and will be electrified."
While your Golf 8 R will likely remain combustion engine powered, the 9 R (quite possibly last Golf) will likely have some form of electrification. But what about the ID range of electric cars? How does VW go about transforming a 'green' car into something that conjures up the same thrill as a Golf R? This is where the ID3 R comes in.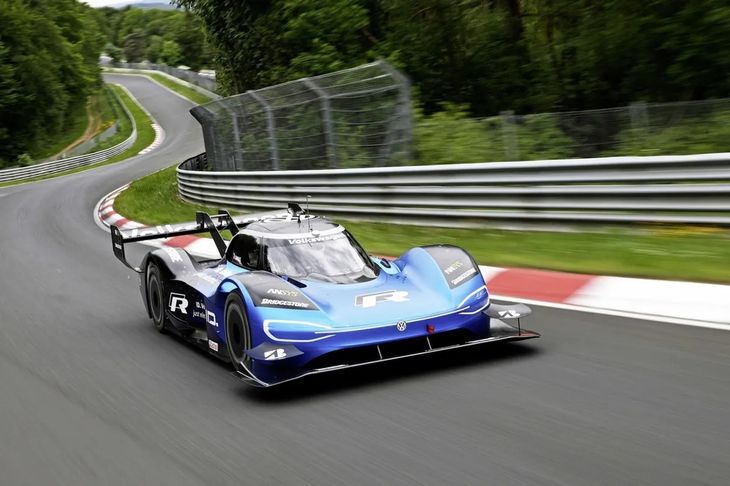 Tech from the ID.R will trickle down into VW's future electric R models.
The names of VW's electric range can be a little confusing but cast your mind back to the VW ID.R. It's not a hatch, but a full-blown race car and a demonstration of just what can be done with batteries, a few electric motors and a lot of wiring loom. The car broke the Nurburgring lap record immediately, and then unofficially (the lap time was done in practice) broke the Goodwood Hillclimb record that was held by a 1998 McLaren MP4/13 F1 car.
Some of the tech from this marketing machine will trickle down into the ID3 R. The batteries, in particular, is where much of the performance is found in electric cars. Electric motors are easy to tune to get power out of but batteries need to be managed, cooled and drained very specifically to get the best out of them. What you don't want is something which has high power outputs but short range. These are just some of the technical difficulties VW engineers will have to figure out in the next 4 to 5 years if the 2024 deadline is to be met for the ID3 R.
In terms of drivetrain, the ID3 R will almost certainly use all-wheel-drive with a motor at each end of the car. Trying to offset the inherent weight of an electric car will also prove tricky when it comes to making it handle like a hot hatchback. A vehicle like the Jaguar i-Pace is dynamically excellent but it's more of an outlier in a segment where 2 tons is a featherweight contender. That's certainly not feisty hot-hatchback territory.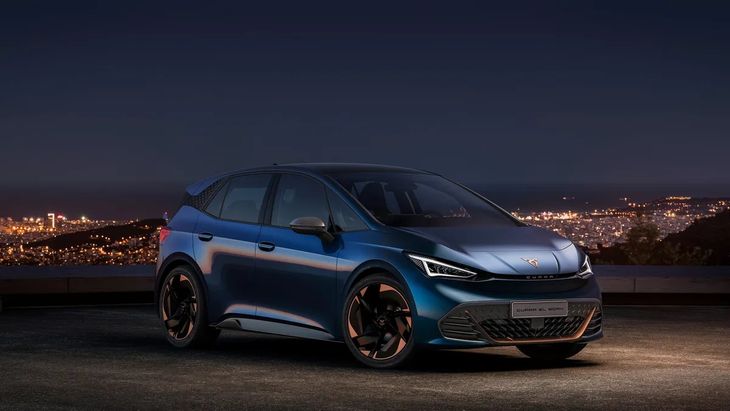 The Cupra el Born is VW testing the public's appetite for an electric hot hatch.
In terms of actual numbers, VW has been tight-lipped, probably because it hasn't developed the tech enough to know what is capable yet. Electric cars are quick off the mark, but it's the acceleration after 60 kph that VW wants to develop. The ID3 is as quick as a current GTI to 60 kph but from then on the petrol car streaks away. If we were to speculate though, it's likely the ID3 R will hit the 200 kW number.
VW is already testing out public opinion of an electric hot hatch with its Cupra brand (the fancy version of Seat). The Cupra el Born was shown in early July 2020 and looks superb, but without any power figures or performance to go on, it's just a nice piece of fantasy for now.
Related content
Electric Cars: Understanding the Terms
Electric Future for Volkswagen R
562 kW Electric Rivian Bakkie Goes Desert Drifting [w/video]