Volkswagen's electric-vehicle future is threatening the survival of the Wolfsburg-based brand's most iconic model. As VW looks for a way to recoup the costs of developing a range of new EVs, we could be witnessing the beginning of the end of the Golf dynasty. Lance Branquinho delivers the killing blow.
Many years ago, I stood on the balcony of a venue in Sandton and chatted to the lead engineer for one of Germany's most regarded car manufacturers.
Without other staff in earshot, I ventured a daring question. "What do you think is the best car in the world." His response came tersely: "The Golf 7. It has no apparent weaknesses."
I considered his answer to be of great value and authenticity. Here was a technical expert, who designed cars that competed directly with VW models, admitting what industry insiders had suspected: Wolfburg's most iconic car had matured into the world's best car.
But VW's Golf has a problem. It might have become too good for its own good. And that is placing VW's marketing strategists and product planners in an unenviable position: how do you plan the endgame for your best vehicle? This dilemma came to the fore this week when a report surfaced in which the brand's head of sales and marketing was asked if he saw a future for Golf. His answer was: "probably not."
Formulating the problem is simple: VW is betting everything it has on electric vehicles over the next decade, and Golf is not part of that strategy. So, if you are a fan of the world's most famous hatchback range, what does that mean?
Golf starting to fade away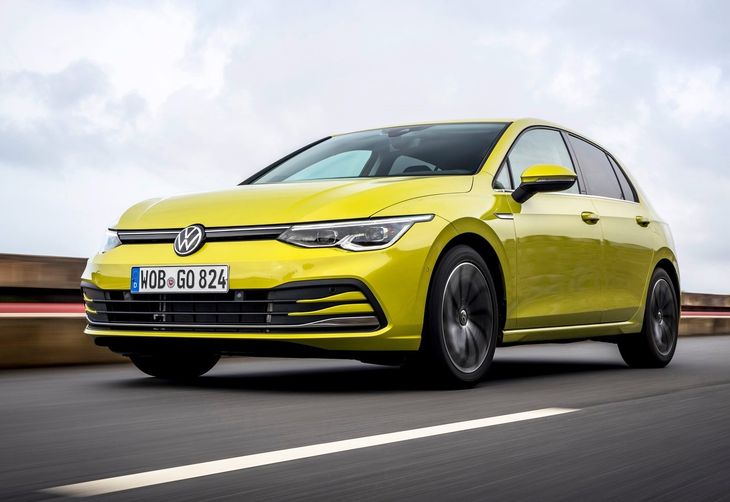 Golf 8 looks like it will be the penultimate edition of the iconic nameplate.
The current Golf has experienced predictable sales erosion, due to the crossover/SUV affect. For VW's business, this has not been an issue in absolute terms: if buyers are choosing Tiguan instead of Golf, the result remains the same: a sale for the brand.
Where things risk becoming a lot more final, in terms of the Golf's future, is VW's obsessive electric-car strategy. The modelling works on a scenario in which electric vehicles account for nearly half of all VW sold, per annum, by 2030. At the moment, electric sales are only 4% of the global total. Clearly, a lot has to happen in the next few years.
None of the world's most significant car companies has initiated a powertrain electrification strategy quite like VW's. The company plans to have 300 electrified vehicle derivatives, across 12 model ranges, 10 years from now.
As VW's research and engineering resources are diverted into electric cars, Golf becomes an issue. There is a battery-powered version of the current Golf 7.5, powered by a 100-kW electric motor, with an optimal driving range of 200 km. Those figures make the e-Golf mildly impressive, at best. It was added to the Golf lineup as a customer research effort, more than anything else; it was never intended to be a serious volume seller.
The Golf 8, which is due to be launched in South Africa early next year, does not feature an e-Golf derivative – even in markets where recharging infrastructure is excellent. And this is very telling. It shows how VW's product planning, for Golf, has changed in only a single product lifecycle: Golf 7 was considered for electrification, with Golf 8, VW's not even trying. There will be a few hybrids, but no Golf 8 derivative will run solely on battery power like e-Golf did.
ID is everything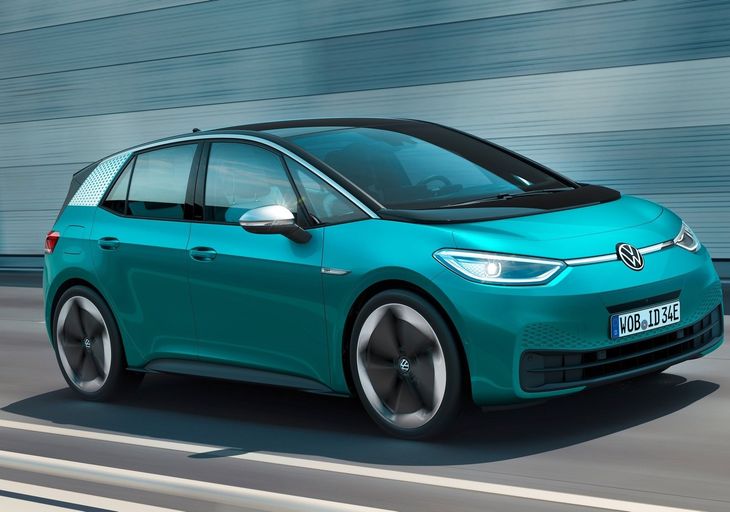 This ID3 seems to be Golf's ultimate successor.
If Golf was VW's most successful global car in the 2000s (one that drove a tidy revenue stream to settle VW's cash-hungry R&D requirements,) its replacement in that role, for the 2020s, will be ID3. VW is leaving nobody in doubt that it wishes to be the electric car for most early adopters, in the world's most advanced markets.
Championing this cause will be ID3. Measured in size and considered in terms of passenger configuration, ID3 is clearly an enormous internal rival to Golf 8. VW's betting its future on electric vehicles and in a cruel twist of irony, that means potentially sacrificing its most iconic car: the Golf.
By not offering a pure-electric Golf 8, the signal from VW to its customers is clear: if you have access to quality recharging infrastructure and localised electric-car incentives, buy an ID3.
Globally electric car growth will be small, but in the world's most robust new-car markets, it could become telling. North America and China are the 2 most important regions if you want to make serious money by producing cars, and both are incentivising the move to electric vehicles.
Hatchbacks aren't popular in either America or China, but electrified versions could influence traditional buying behaviours. Especially among a younger target audience; one that values technological innovation and wishes to express individualism and awareness by not driving the vehicle types their parents do (or did).
American and Chinese buyers, who would have considered a sedan, SUV, crossover or bakkie, might be swayed by the presence of a capable new battery-powered hatchback. Especially if it is the first of its type, without any alternatives.
ID3 affords VW the opportunity to conquer more new customers, and in its 2 most important markets (America/China) than Golf 8 could ever do. Having a true electric vehicle in a hatchback configuration will give VW a product that Tesla doesn't have and VW CEO, Herbert Diess, has been clear that Elon Musk's company has been its benchmark for battery cars.
Parallel platforms are pricey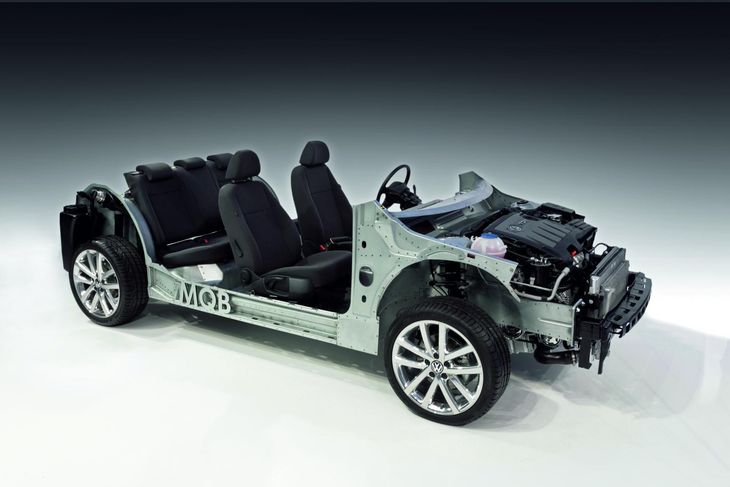 The MQB platform cost R950 billion to produce.
Loyal VW followers must be wondering: "Why not just completely electrify the Golf 8 and leverage its legacy?" Cost, complexity and duplication are the issues. Few companies spend more money developing new vehicle architectures than VW.
What made the Golf 7 so peerless, was its MQB platform, which cost a massive R950 billion to develop. And that money was spent delivering petrol- and diesel-powered hatchbacks and SUVs (Tiguan) to market, with no provision for battery power. As mentioned: the e-Golf was an environmental relations effort and definitely compromised in terms of its packaging and range.
The simple truth is that designing a vehicle architecture that plays nice with both internal-combustion and pure electric powertrains, is virtually impossible. Hybrids are an inevitable compromise and unable to harness the full potential of pure battery power, especially in terms of packaging and weight distribution.
VW can't afford to keep investing in 2 highly sophisticated platform architectures, which deliver cars of the same size and relative price, aimed at similar buyers. The amount of money spent on ID3's new MEB architecture precludes VW's board from even contemplating the future of Golf as its premium hatchback offering.
Over the next decade, VW must recover the development costs for its electric vehicle platforms. That means maximising the sales and profitability of vehicles such as ID3, by sacrificing the future of Golf 8 (and 9) in places such as Europe, where Golf has always traded very strongly.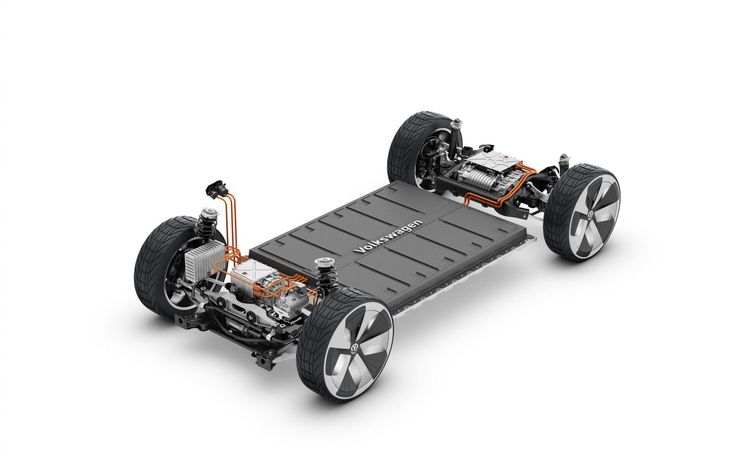 MEB platform will need to be the VW group's new focus, at the expense of traditional models.
In South Africa, where the Golf has been the premium hatchback of choice for decades (especially in GTI guise), the question of ID3 is less clear. A coherent electric vehicle strategy is still amiss from government, which means our local market will remain one of VW's stronger Golf retail regions, with minimal interference from ID3.
Every vehicle has a lifecycle. Some endure much longer than others. VW should know. The Beetle is iconic and survived many decades. VW's most profitable asset, Porsche, has another true survivor in its portfolio, the 911.
But for Golf, the future is narrowing. Current vehicle lifecycles are about 7 years. If Golf 8 arrives here by 2021, it should be replaced in 2028. That vehicle, a probable Golf 9, could quite possibly become the final Golf.
The future of Golf in South Africa will depend mostly on the government's electric-vehicle incentives. If significant progress is made towards localised power generation and distribution, recharging stations could proliferate. That might balance VW's local strategy to become more ID3-focused over the next decade, which will, as a consequence, hasten the Golf's retirement.
Related content:
Electric Future for Volkswagen R