Mini is in the process of realigning its model range and electromobility is at the core of the brand's transition.
The future is electric and many brands are investing heavily to ensure sustainability in a rapidly-changing motoring landscape. In fact, most major brands are already 'down the road' when it comes to electrification.
Now, Mini has stepped up to the electric plate, announcing its plans to expand further into the electrification of its model range. The all-electric Mini Cooper SE was recently introduced in South Africa and is currently the most affordable battery-electric car on local soil, but there's more to come from the British automaker.
Apart from expanding on electromobility, Mini will look to enhance its commitment in the crossover and premium compact segments while also strengthening its market presence in China. About 40% of Mini's global sales are generated in the premium compact segment with the Mini Clubman and Countryman contributing to this success. Mini's JCW models account for roughly 5% of global Mini sales.
Bernd Körber, Head of MINI, commented, "MINI was always the answer to very special challenges relating to individual mobility. And the willingness to reinvent the status quo continues to shape the brand to this day. Alongside electromobility, harnessing new target groups and sales markets will be crucially important for the future of MINI."
Prior to the introduction of the electric Cooper SE, the Countryman Plug-in Hybrid (PHEV) accounted for 5% of Mini vehicles sold with electric drive. The Cooper SE has boosted the brand's EV sales to over 10%.
New EV models, more choice for customers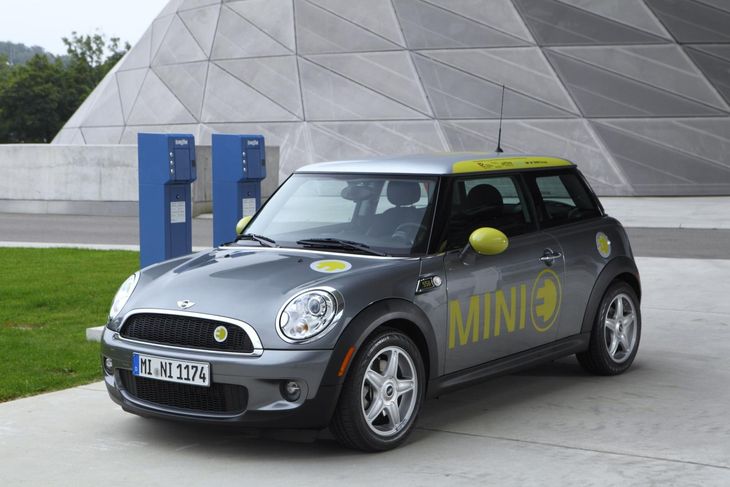 More Mini EVs are on the way but ICE models will still be offered.
Moving forward, Mini will look to expand its electric vehicle offerings while still offering customers the choice of petrol and diesel engines.
"With the two pillars of our drivetrain strategy, we are pursuing the Power of Choice approach to meet the needs of our customers around the world. This will create the conditions for further growth and actively shape the transformation of mobility," says Körber.
New electric models will include a Mini 3-door hatch, a new crossover model and new compact crossover model. Mini's small-car models and new crossovers will also be offered with conventional internal combustion engines.
The next-generation Countryman will gain an all-electric derivative alongside its combustion-engined siblings.
"It is part of our responsibility to the brand and the community to preserve the unique character of MINI and develop the portfolio according to our brand values. That is why every new model from our brand in future will be unmistakably a MINI," says Körber.

As for China, Mini will look to increase its foothold in the Chinese market. Currently, around 10% of all Minis produced are destined for China. To achieve a greater presence in China, Mini has announced that the brand will soon change its status as an importer brand to a local producer in China, with Mini's battery-electric vehicles due to start production in China as of 2023.

This development will help Mini meet the growing demand for emission-free electric vehicles in China and in other markets.

Buy a Mini on Cars.co.za
Related Content
Mini Countryman JCW Updated for 2021
JCW GP sets new price ceiling for a local Mini
Mini One 3-door Auto (2020) Review