The Lamborghini Urus has finally been unveiled in production form and we know a lot more about it. How does it fare when compared to its outrageous concept from 2012, which had jaws on the floor? We take a look at the key visual differences between the production Lamborghini Urus and the concept Lamborghini Urus.
This is the second SUV to come from Lamborghini, the first being the LM002 from 1986. Powering the Lamborghini Urus is an Audi-sourced 4.0-litre V8 twin turbo with 478 kW and 850 Nm. These outputs enable it to accelerate to 100 kph in a claimed 3.6 seconds, and it'll get to 200 kph in just 12.8 seconds. If the road is long enough, it'll hit a top speed of 305 kph.
Read all the technical details about the new Lamborghini Urus here
Rear View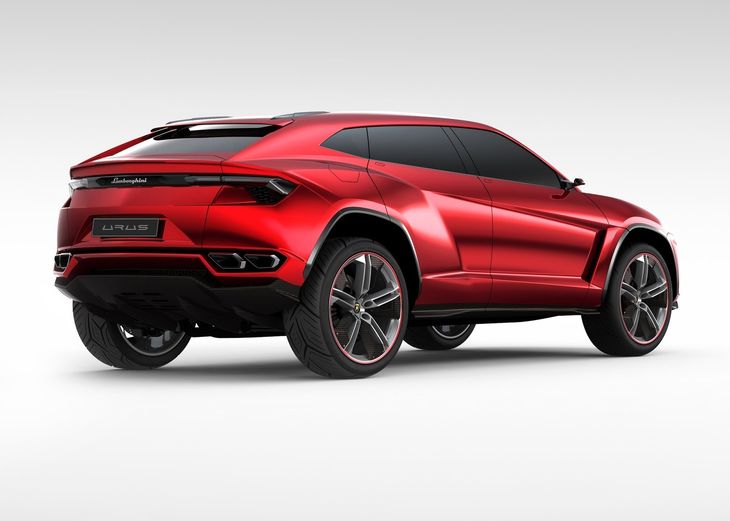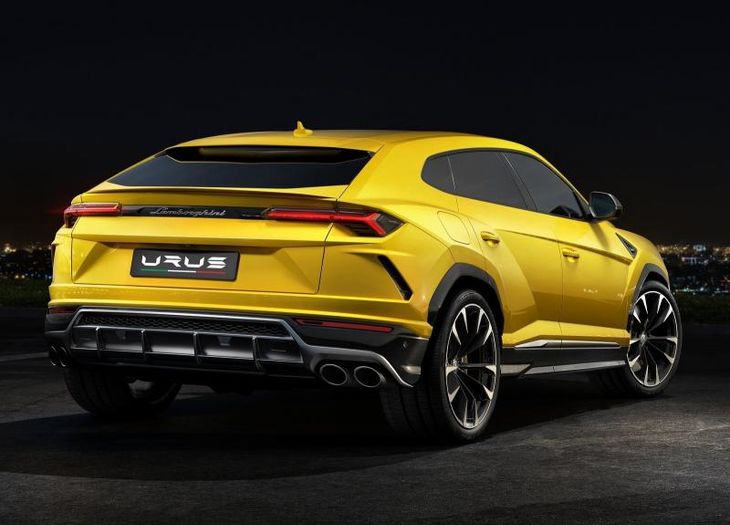 The concept Lamborghini Urus had a simple and uncluttered rear with hexagonal tailpipes, unlike the production version. We assume the additional vents are for aerodynamic and cooling purposes. Note the more civilised and realistic round exhaust tailpipes set in the diffuser on the production Urus. Both the concept and production Urus feature narrow rear lights with a Y-shaped signature, but it's far more pronounced on the production Urus.
Side View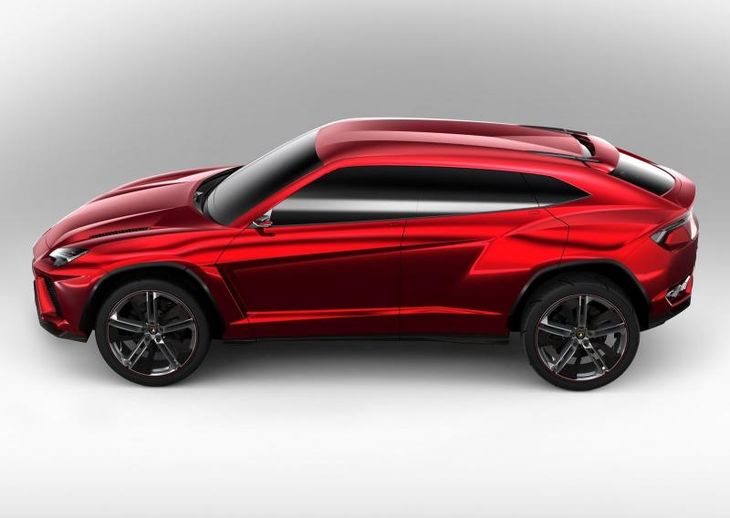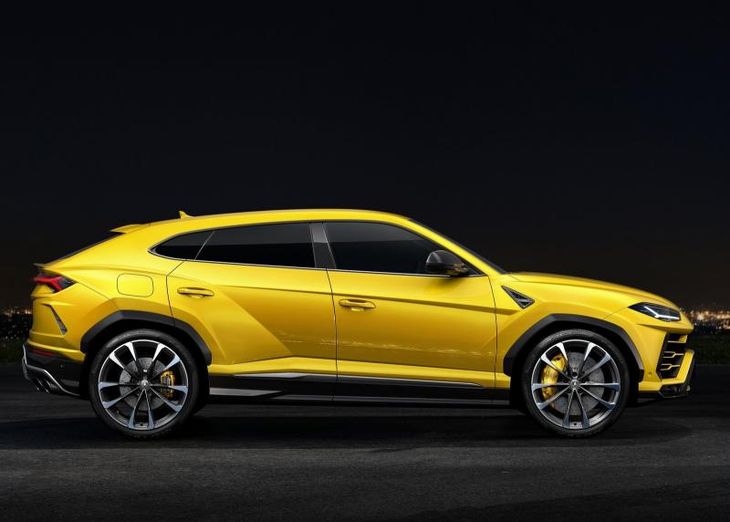 The side profile design of the Lamborghini Urus has been largely carried over onto the production design. Unlike the concept, the production Urus has door handles and substantial side mirrors. The triangular air vent seen at the base of the A-pillar is inspired by the Lamborghini LM002 and was carried over to the production version, yet does not appear on Urus concept. The body panels also appear to be more sculpted on the production Urus.
Front View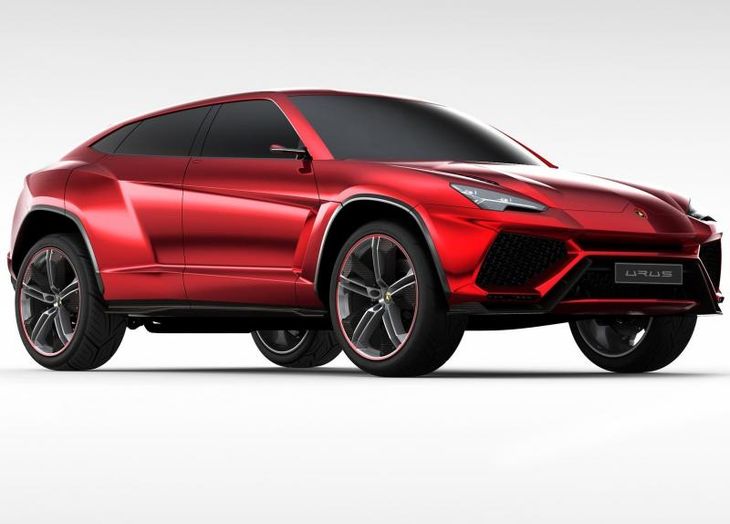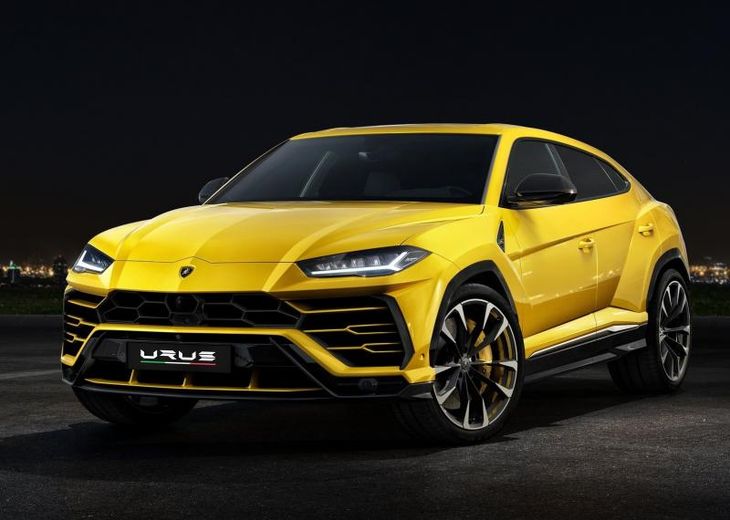 The production Lamborghini Urus features a more modern and aggressive front-end with a hexagonal vent design. In comparison, the simplified, stereotypical Lamborghini front-end seen on the concept is far less daunting with two separate intakes as opposed the larger intake seen on the production version.
Interior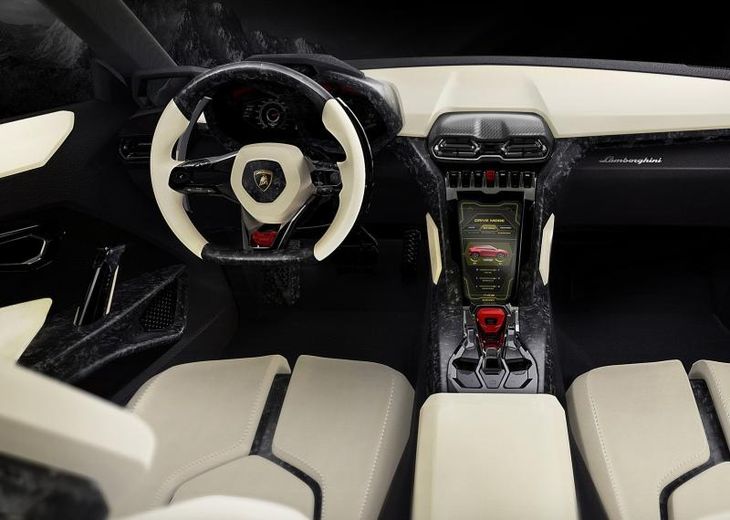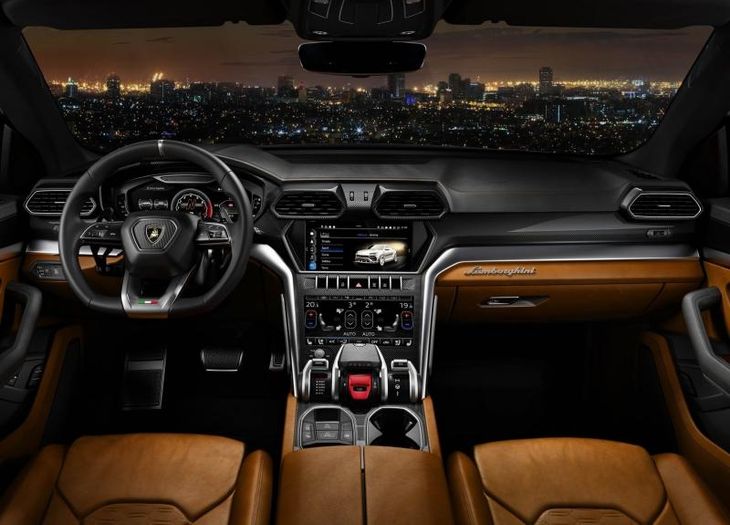 The big differences lie in the cabin. The concept Urus featured finishes in skeletal carbon fibre made from Forged Composite and partially clad with leather-upholstered cushioning. The production Urus, however, uses a mix of materials including leather, Alcantara, aluminium, carbon fibre and even wood. The production version also has far more tech in it, including 2 separate touchscreen displays, with the top one dedicated to navigation and the lower screen used for in-car functions such air-conditioning and seat heating settings, information input and so forth.
Buy a Lamborghini on Cars.co.za
Related Content
Update: Lamborghini Urus SUV Teased [w/Video]
Lamborghini SUV for Production
Lamborghini Reveals Self-Healing Terzo Millennio Concept
Lamborghini Huracan Performante: Who's the attention-seeker?

Lamborghini Aventador S Revealed

Lamborghini drops top on Aventador S

Lamborghini Huracan LP610-4 Spyder (2016) Review

Driven: Lamborghini Huracan Spyder & Rear-Wheel-Drive Huracan 580-2 [Video]

Our Lamborghini Huracan Blast Through Cape Town

Lamborghini Huracan LP610-4 (2014) Review

Covers Lifted Off The Lamborghini Aventador LP 750-4 SV