The next evolution of Audi's electric SUV family was revealed at the 2019 Geneva Motor Show this week. Meet the Audi Q4 e-tron concept.
The Audi Q4 e-tron concept is a 4-door electric SUV. The Q4's 2 electric motors produce a combined 225 kW and drive all 4 wheels. Audi is claiming a 0-100 kph time of just 6.3 seconds and a range of over 450 km. Built on the new Volkswagen Group MEB platform, the Audi Q4 e-tron concept gives us a closer look at the next production electric car from Audi.
Scheduled to be revealed by the end of 2020, the new Q4 e-tron will eventually be joined by the Sportback e-tron, Q2L e-tron, and the GT e-tron.
Audi is hoping to have 12 all-electric cars in production by 2025, with the first 2 offerings making their commercial debut in 2019. We've already seen and driven the new e-tron, while the e-tron Sportback should be revealed shortly.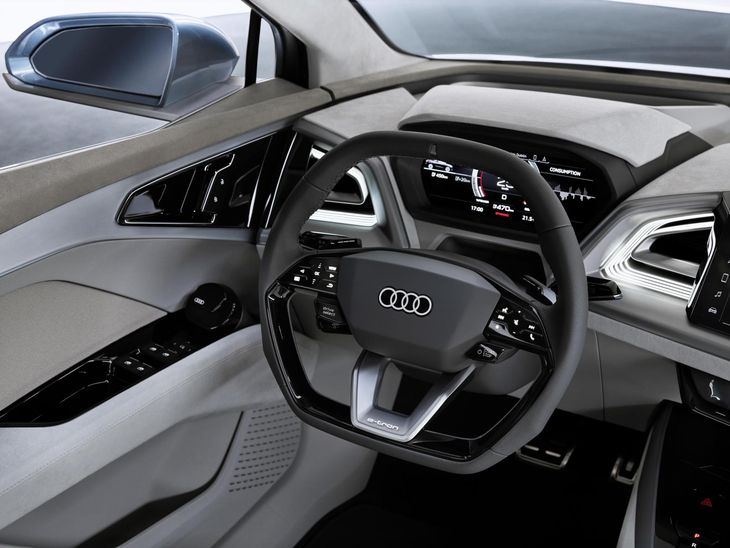 The interior of the new Audi Q4 e-tron concept.
Further Reading
Audi e-tron first drive - An electric SUV you can actually use
Audi e-tron (2019) International Launch Review
Audi Is Pressing Ahead With Its Future Plans
Audi e-Tron GT Concept Stuns LA