By now, many of you will have seen the new Audi e-tron and, if first impressions are anything to go by, Ingolstadt's all-electric vehicle ticks many boxes. What does Ingolstadt's newcomer mean for South Africa, though?
Audi is not the first German brand to embark on an electric-car offensive. While marketing buzzwords focus on things like "early adopters" and "disrupt or be disrupted", Audi has played a conservative hand when it comes to its first all-electric vehicle. While the Audi e-tron was due to form the backbone of the Audi Summit in Brussels, Belgium at the end of August 2018, its unveiling was delayed until the middle of September 2018 in San Francisco, United States. This delay allowed rival German brand Mercedes-Benz to showcase its EQC electric SUV in Sweden, just a few weeks before the e-tron's unveiling.
Bringing 21st-century technology to SA
The proliferation of electric cars in South Africa is a sticky subject. There is, of course, the catch-22 of not being able to introduce cars due to limited infrastructure and few charging facilities, but there's no point to building numerous fast chargers if there are just a handful of electric cars on our roads. The real sting is that government doesn't appear to see any benefit to electric cars, other than a source of revenue via import duty (one has to ask: Why would government levy a carbon emissions tax on most new vehicles, but not incentivise, via a rebate on taxation, those pricey vehicles that emit no carbon dioxide at all?).
By contrast, European Union countries subsidise electric-car purchases. For example, some countries make electric vehicles (EVs) and plug-in hybrid models exempt from registration tax, annual circulation tax and company car tax, while others offer cash incentives. As it stands, the only country in Africa to offer any benefit is Morocco, which has made EVs and hybrids exempt from customs duties since 2017.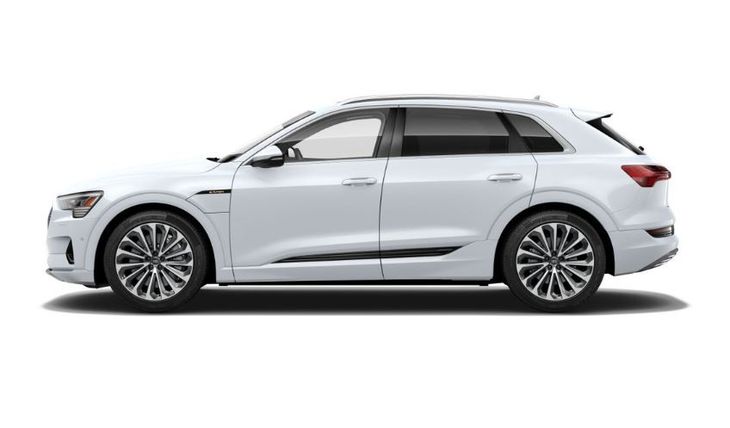 The Audi USA e-tron configurator went live recently and your $1 000 deposit gets you a build slot. We've opted for the $81 800 Prestige model on the bigger alloy wheels.
Despite the less-than-hospitable business environment, many manufacturers are pressing on with electric- and plug-in hybrid vehicle introductions to the South African market. Setting aside hybrid products (and their plug-in variants) for the moment, Audi will soon be joining the likes of BMW, Nissan and Jaguar, all of which either have EVs in their local portfolios or are planning to launch them in the near future. Audi South Africa will be introducing dedicated e-tron dealerships in major urban hubs, equipped with the 150 kWh super-fast chargers, with which the e-tron can be charged to 80% in around 30 minutes.
Suffice to say, the challenges of introducing an EV are multiple and significant. The entire dealer teams will need to be trained on the intricacies of how the vehicles are driven, charged, maintained and so on.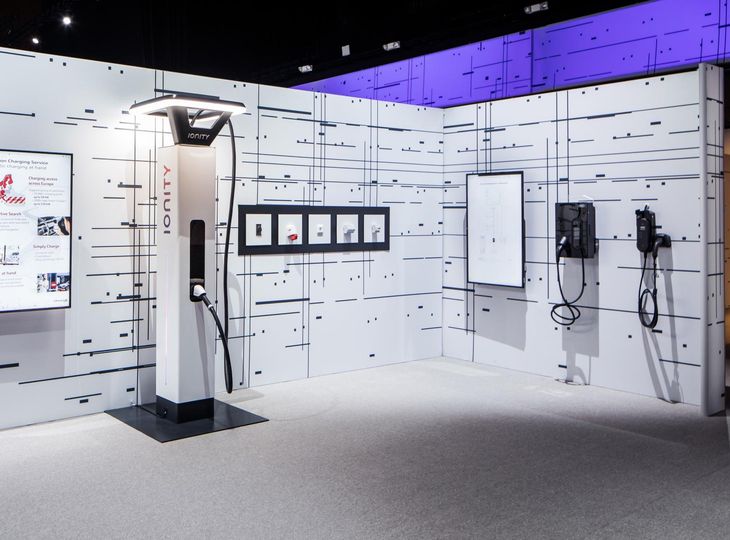 The array of charging options. From left: the 150 kWh fast chargers in dealerships, to the smaller business and home chargers
The true cost of switching from fossil fuels to electric
Dealerships will naturally be cautious to invest as the low volumes and the high cost of charging station installation may not be worthwhile. Whichever way you look at it, it's a tough sell. As a dealership, would you rather invest in the rollout, marketing and support of established volume-selling models... or devote resources to a brand-building premium niche product, of which you will sell just a handful of units?
If you're a cash-strapped retailer with strict sales targets and low overheads foremost in mind, the former scenario applies. However, selected dealers in major centres may look into getting onboard the e-tron brand and creating workspaces where e-tron customers can work or host meetings while their cars are charging, for example.
Despite the myriad obstacles to the proliferation of EVs in South Africa, things become a bit more workable if manufacturers/importers and their associated franchised outlets work together or team up with a company like GridCars. BMW was the first brand out the block and has many charging stations dotted around the country, Jaguar has committed to a R30-million investment into creating a charging network with 82 chargers linking the major routes across the country. We're sure that Audi will announce a similar charging network plan of its own prior to the launch of the e-tron.
The majority of these chargers will be of the 60 kWh (fast-charging) variety, which allows you to charge your car's batteries to around 80% in just over an hour. There will also be 22 kWh chargers, with which you can charge your vehicle overnight. Critically, the high-power chargers will feature the CCS (Combined Charging System) plug, which is universally accepted across the brands. For electric car ownership, being able to charge at any station is vital, irrespective of brand. Don't be surprised to see Audi e-trons at BMW dealerships and Jaguar I-Paces popping into Audi dealerships for a quick charge, for example.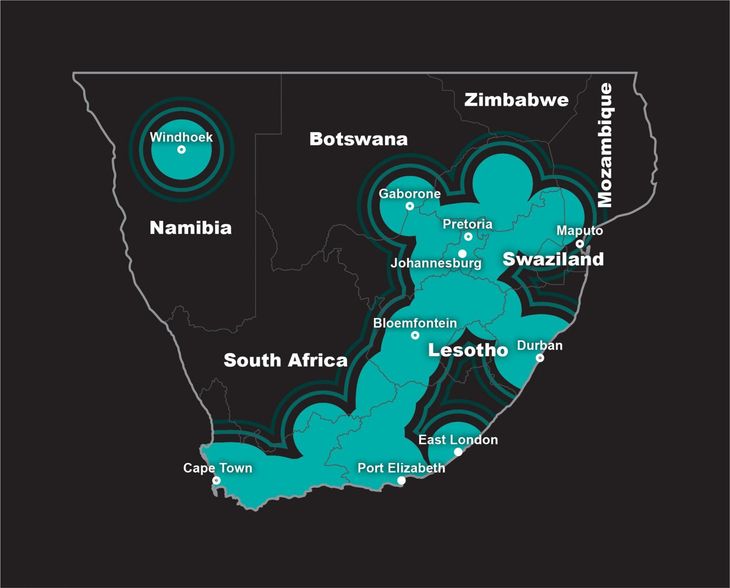 The plan is to link the major cities with chargers so that it's possible to drive an electric car across South Africa. Cape Town to the Garden Route is possible, as is Jhb to Durban.
Audi e-tron coming to SA?
The Audi e-tron is officially confirmed for a South African market introduction around the middle of 2019. There is a lot of work to be done to prepare for its arrival and there's no doubt that the e-tron model will be introduced an asking price that puts it beyond the reach of average South African consumers. Still, even though the technology is new, it's advancing at a tremendous rate. The battery tech, for example, has come a long way during the past few years (contemporary battery cells can hold more charge for longer, yet are smaller in size than their predecessors).
The e-tron will be the first of many electric products that Audi will offer in its portfolio. There will be more than 20 new Audi models introduced between now and 2025, some of which will feature electric assist (including plug-in models and full-electric vehicles). For example, the e-tron Sportback will make its debut in 2020, there will be another compact hatchback vehicle and a performance 4-door gran turismo flagship as well. The prediction is that by 2025, every 3rd Audi will be electrified... suffice to say it'll be fascinating to see at what rate the South African market adopts electric cars over the next few years.
Related content:
5 New Electric Cars Destined for SA
I-Pace coming to SA: How Jaguar hopes to make it work