We recently attended the global reveal of the new, 2nd-generation Nissan Leaf plug-in electric vehicle (EV), which will be sold in over 60 markets worldwide (including South Africa). Even though the Leaf hasn't sold in huge numbers in Mzansi, we believe the next-generation hatchback is of particular significance – here's why...
1. There is considerable demand for a pioneering product
The very fact that Nissan has developed and released the 2nd-generation of the all-electric Leaf is, in itself, an important development. Large car manufacturers are extremely careful with how and where they spend their vast R&D budgets, and the Leaf must have justified itself as a viable product worthy of Nissan's time and finances.
Quite simply, this means there's demand out there. Nissan will initially sell the second generation Leaf in 49 markets across the globe, adding more, such as South Africa, in due course. Nissan sold just under 300 000 units of the first generation Leaf globally; which is an admirable number given that when it went on sale in 2010, it was the first mass-produced electric vehicle in any market. Essentially, the Leaf had to carve out a niche for itself. In an ultra-competitive motoring landscape, with more choice for the buyer than ever before, this was no mean feat.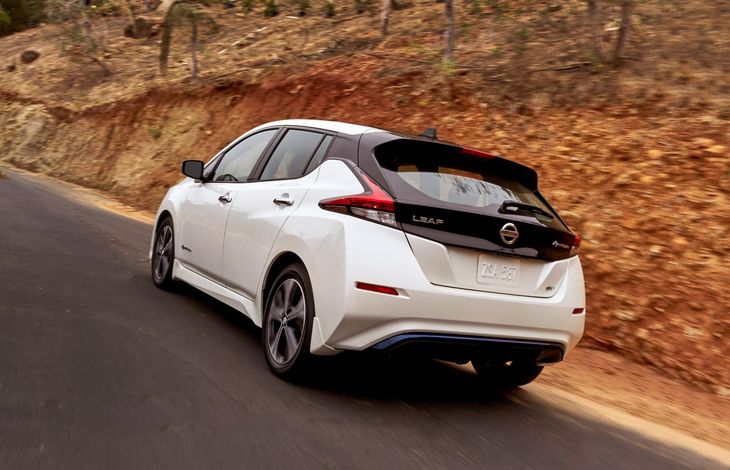 The practically packaged, user-friendly Leaf has done for EVs what the Toyota Prius has done for petrol-electric hybrid vehicles.
2. It should cost as much to buy as its predecessor
An essential factor in the wider adoption and success of all-electric vehicles will be the price point at which they enter the marketplace. Most buyers, who even at the best of times remain sceptical of trading in their petrol-burners for what is essentially a smartphone with wheels, will be making a very simple calculation: is the price of an EV comparable to a traditional internal-combustion vehicle?
Nissan has a very positive reply to that answer: in Japan at least, the new Leaf will go on sale for roughly the same price as the model it replaces. This is a huge achievement, given the massive advancement in terms of range and features over the outgoing model.
The first generation Leaf was on sale in South Africa for a list price of R500 000. Currently, there is no confirmation from Nissan South Africa of the Leaf's introduction to the local market, but they are seriously considering it, and one can only hope that the pricing remains similar.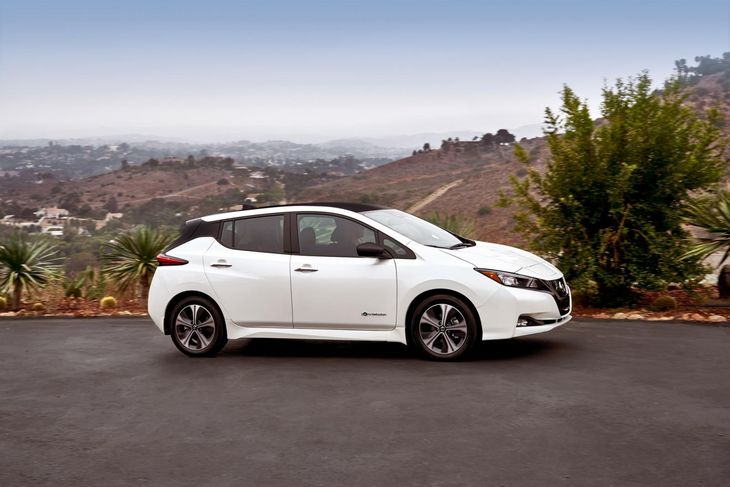 The Prius has become as integral to motoring in the American state of California as pick-up trucks and convertibles!
However, there is still some way to go here. The new Leaf is about the size of a current generation Volkswagen Golf and with prices for that vehicle starting at under R300 000, it remains a tall order asking the average car buyer, the majority of which are already stretching their budgets, to opt for a more expensive electric vehicle.
3. A feat of manufacturing
The Leaf is a triumph of modern-day manufacturing, most importantly because it is built on exactly the same production line as four other Nissan vehicles. The factory, outside Tokyo in Japan, required minimal re-tooling and can produce upwards of 140 Leafs every single day.
This development was critical to lowering the manufacture costs and therefore market price of the Leaf. Additionally, the process can easily be replicated in other countries where Nissan factories are based, which means that, potentially, the Leaf can be manufactured in various locations around the world, which will help with shipping costs and would create favourable tax incentives from local governments with protectionist import policies, such as South Africa.
Watch metal, glass and rubber being transformed into a new Leaf right here:

4. Improved operating range
Besides the purchase price, range anxiety is most likely the greatest hurdle to the wider adoption of electric vehicles. Motorists have been spoilt by the convenience of pulling into a fuel station and filling up in minutes.
However, the new Nissan Leaf claims double the range of the outgoing model, at 400 km (according to the official Japanese testing process). Small improvements have been made to ensure the Leaf travels further than ever on a single charge. For instance, the air-conditioner and heater had to be completely redeveloped as this seemingly trivial but important feature, which we use everyday, places a fair amount of strain on the battery.
Even if the claimed amount is out by 25%, that's still a usable range of 300 km. If the average motorist lives 20km from his or her place of work, that equates to just over 7 round trips, which means that the owner would likely have to charge their vehicle once a week.
Watch the international reveal of the 2nd-generation Leaf in Japan:
The Leaf's only competition in South Africa, the BMW i3, will travel a claimed 315 km on a full charge. The Leaf's range compares favourably to the brand new Tesla Model 3, for which Tesla claims a range of 350 km, although it is important to bear in mind that the Japanese testing cycle and US testing cycle are different and potentially produce incomparable results.
Additionally, the Leaf can charge to 80% capacity in 40 minutes using a supercharger. In Japan, there are over 7000 charging points. In cities like Yokohama, it is now mandatory for new commercial developments to feature a minimum number of charging points, ensuring an ever-growing network of convenient charging points. Of course, South Africa has just a fraction of that number, but that is changing.
5. The Nissan-BMW alliance
Locally, Nissan and BMW are the only two manufacturers selling fully electric vehicles in South Africa. However, the rivals have joined forces with the Growthpoint group of property developers to roll out charging infrastructure across South Africa. This is a win-win for everyone; the faster the rollout, the faster the adoption of electric motoring, the more EV's both companies are likely to sell.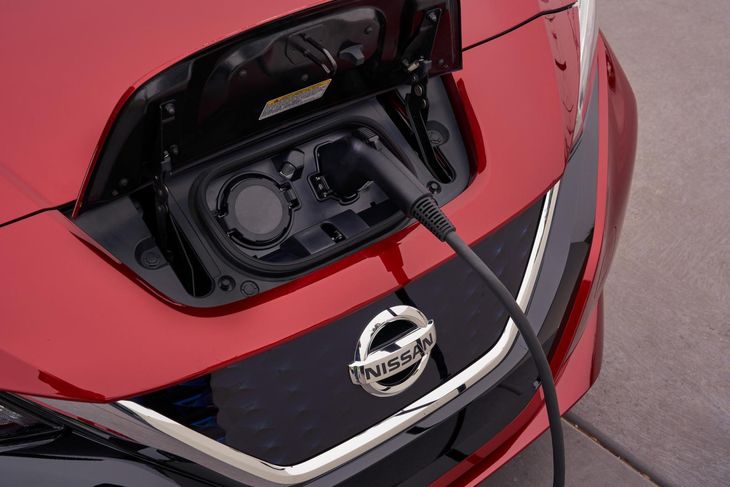 Between BMW and Nissan, the manufacturers offer 68 fast-charging locations across South Africa.
Charging points are available at selected Nissan and BMW dealers. BMW currently has 54 charging points while Nissan has 14. In a further bid to help foster the market, all charging points offer connections for all types of electric vehicles; a Leaf owner can happily charge at a BMW dealership and vice versa.
But, more importantly, they have started popping up at shopping malls and other public spaces, notably the V&A Waterfront and Constantia village shopping centres... This represents incredible convenience to the electric-vehicle motorist. Plug in your vehicle, grab your groceries and return to an 80% battery charge in 40 minutes. This is utterly essential to fostering the fledgling EV market and we hope to see more and more charging points put in place across the country.
Summary
At Cars.co.za we are encouraged by the developments in this corner of the motoring industry. Electric motoring is a burgeoning segment and it is positive to see brands working together to speed up wider adoption of electric vehicles.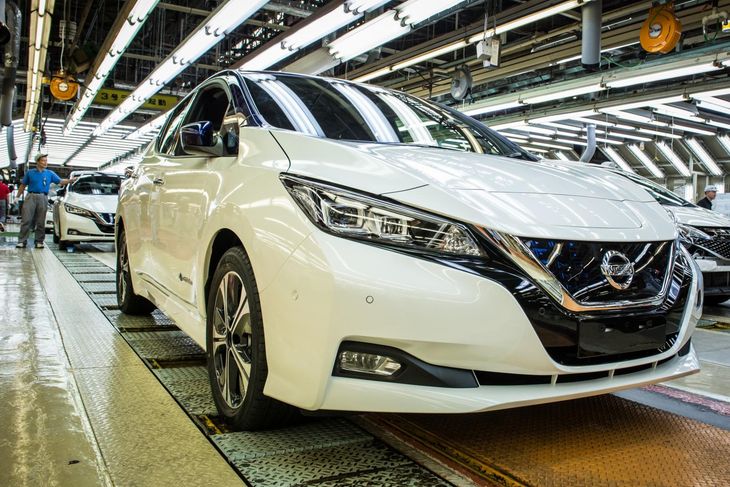 One of the biggest hurdles to making the asking price of the Leaf competitive is to lower the manufacturing cost of a low-volume model.
When taking into account the established economic trends of new technology, in which wider adoption, improved manufacturing techniques and large-scale manufacturing all tend to drive prices down for the end-consumer, one has to assume that the prices of EVs will follow the same trajectory, making these vehicles more and more appealing to the average motorist.
Electric motoring ultimately represents a cleaner, cheaper way of commuting, and is likely to be an important part of any future transport infrastructure of modern cities. The Nissan Leaf is expected to arrive in South Africa later in 2018. We will keep you updated as soon as local specification and pricing details are revealed.

Find a new or used Nissan on Cars.co.za
Related content:
Mini Releases Electric Concept Ahead of Frankfurt Motor Show
Tesla Model 3 (2019) Pre-Launch Review
EV Charge Stations in SA: How Many & Where?
2040: The End of the Car (As We Know It)?