BMW has revealed details of the facelifted i3, which includes a new i3S, which is due to be shown at the upcoming Frankfurt Motor Show. Take a look at the details…
If there is one thing BMW has achieved with the i3, it's made electric mobility attractive, not only in terms of its styling but also in terms of its driving experience. It's not surprising then that the i3 is the world's best-selling electric car in premium compact segment. The charming BMW i3 electric car has been updated and a new i3S joins the lineup.
What's changed?
Electric power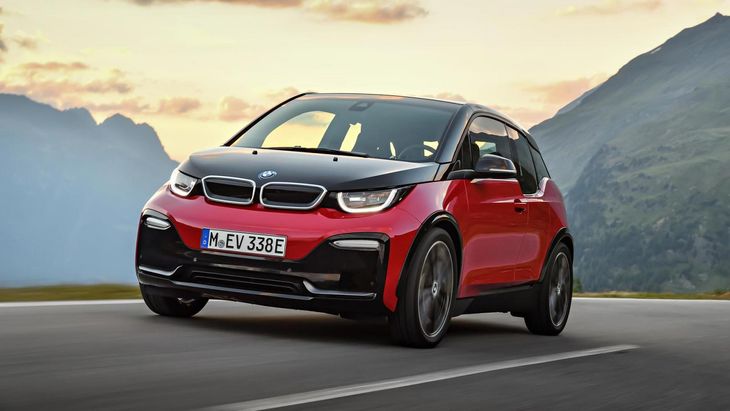 A more powerful i3S will be offered with 135 kW and 270 Nm of torque, capable of 0-100 kph in 6.9 seconds.
Both the i3 and i3S are powered by a synchronous electric motor and a high voltage lithium-ion battery with a capacity of 94 Ah or 33 kWh allowing for emission-free driving. A range extender engine will be offered as an option for both the i3 and i3S.
The electric motor boasts instantaneous outputs of 125 kW and 250 Nm of torque in the i3 allowing for a zero to 100 kph sprint time of 7.3 seconds with a top speed of 150 kph.
The i3S features a high-performance electric motor with outputs of 135 kW and 270 Nm of torque. Acceleration from zero to 100 kph in the i3S takes 6.9 seconds with a top speed of 160 kph. BMW has also optimised the Dynamic Stability Control for improved handling and the Dynamic Traction Control (DTC) is said to boost agility at higher speeds and during cornering, allowing for the i3 to achieve "mild and safely controllable drifts when grip levels are reduced".
The lithium ion battery stored in the vehicle floor provides an electric range of 290 to 300 km (NEDC) for the standard i3 while the i3S offers 280 km.

The optional range extender comprises a 28 kW, 2-cylinder petrol engine which drives a generator to maintain a constant charge for the battery. With the Range Extender, daily range increases by 150 km to a maximum of 330 km. All-electric range is pegged at 225 to 235 km. For the i3 Range Extender, BMW claims a fuel consumption figure of 0.6 L/100 km.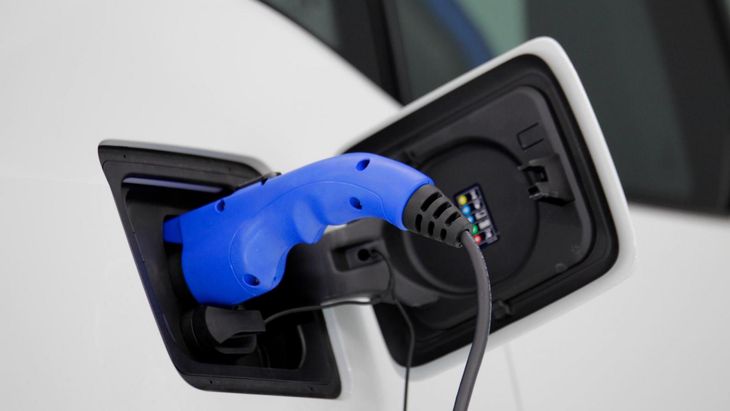 A new charging cable allows for a charge rate that's 5 times faster than before with 180 km range charged in under 3 hours.

Charging the i3 is achieved using a BMW i Wallbox that will charge a range of 180 km in under 3 hours using a revised cable featuring a temperature sensor. The charge rate is some 5 times quicker than the standard cable. The i Wallbox Connect also extends the functionality of the unique Digital Charging Service to provide intelligent charging for optimal cost efficiency and allows customers to make best use of self-generated solar energy. The charging process can also be controlled using a smartphone app and usage can be managed using a ChargeNow access card.
Styling
In terms of styling, the facelifted i3 features enhancements that convey the sporty side of the vehicle. The i3 and i3S feature redesigned bumpers that emphasise the car's width, giving the i3 a more sporting character. The fog lights have been restyled and LED headlights with daytime running lights are standard. New LED indicators are seen as horizontal strips integrated into the front apron. A new silver-coloured roof line accent gives the i3 an elegant touch. Two new paint options will be offered including Melbourne Red metallic and Imperial Blue metallic.
In the case of the new i3S, the front and rear aprons feature a model-specific contoured design. The front-end features black finishes while the roof line accent is in the same high-gloss black finish seen on the A-pillars.
The i3S is fitted with a sports suspension as standard and rides 10 mm lower, with an increased track width of 40 mm over the standard i3. The i3S rides on 20-inch wheels with a double-spoke design and they are also 20 mm wider than previously offered.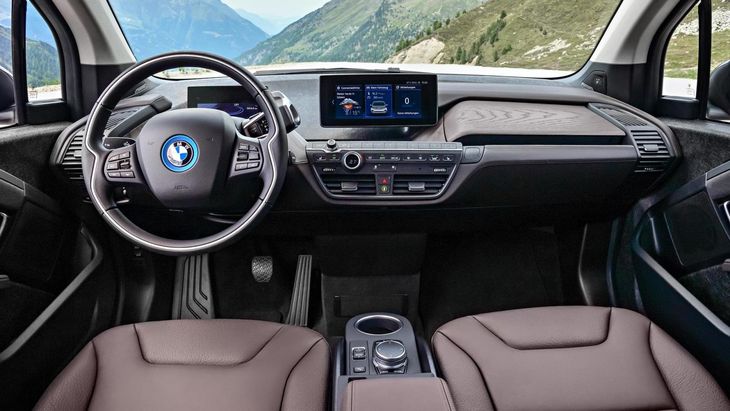 The i3's interior uses up to 80% recycled and renewable material in its construction.

As for the interior, it largely carries over from the previous iteration and will be offered with 3 equipment lines including Loft, Lodge and Suite. A new Solaric Brown upholstery is offered in Lodge trim and features leather tanned in olive leaf extract with a wool-based textile material. As much as 80% of the i3's interior is made from recycled materials or renewable materials including plastics, natural fibres, renewable raw materials and open-pore unbleached eucalyptus wood. New blue seat belts add a dash of colour to the interior. The i3 will feature an updated iDrive operating system to control vehicle, infotainment, navigation and communication functions.
The facelifted BMW i3 will go on sale in 2018 and can be expected in South Africa in the fourth quarter. The latest BMW i3 will be shown at the upcoming Frankfurt Motor Show next month.'
Watch our video review of the BMW i3 below!
Want to buy a BMW i3?
Find a new or used BMW i3 on Cars.co.za
Related Content
Drag Race: BMW i3 vs New Polo GTI - Electric vs Petrol
BMW i3 Range Extender (2015) Review
Five interesting facts about the BMW i3
Top 10 Most Fuel Efficient Cars in SA (2017)
EV Charge Stations in SA: How Many & Where?
BMW i8 Roadster Shown in Final Testing [with Video]