The newest member of the Jaguar SUV family has been revealed. Here are 5 interesting things you need to know about the compact SUV.
1. It's not electric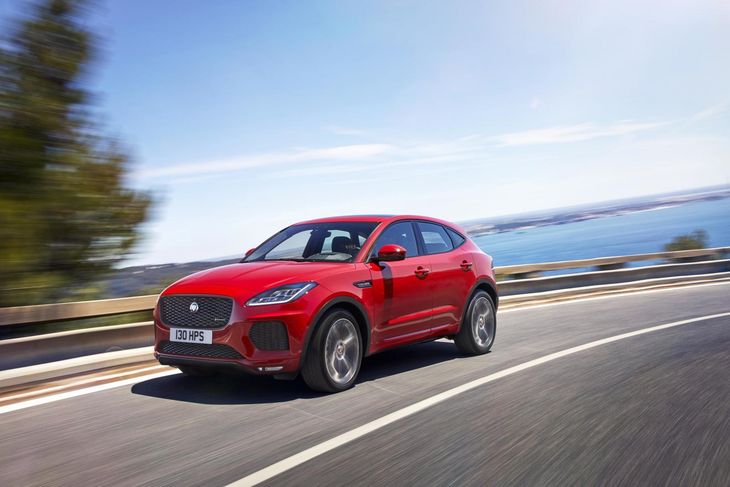 Despite the E suffix, the E-Pace is not an electric-powered SUV, that's the iPace, a concept that's due to reach production status later this year. The E-Pace is a smaller version of the F-Pace and powered by regular turbopetrol and turbodiesel engines. 2.0-litre turbopetrols have outputs of 183 kW 365 Nm and 221 kW and 400 Nm. The 2.0-litre turbodiesels are claimed at 110 kW/380 Nm, 132 kW/430 Nm and 177 kW/500 Nm.
2. It's about the size of a BMW X1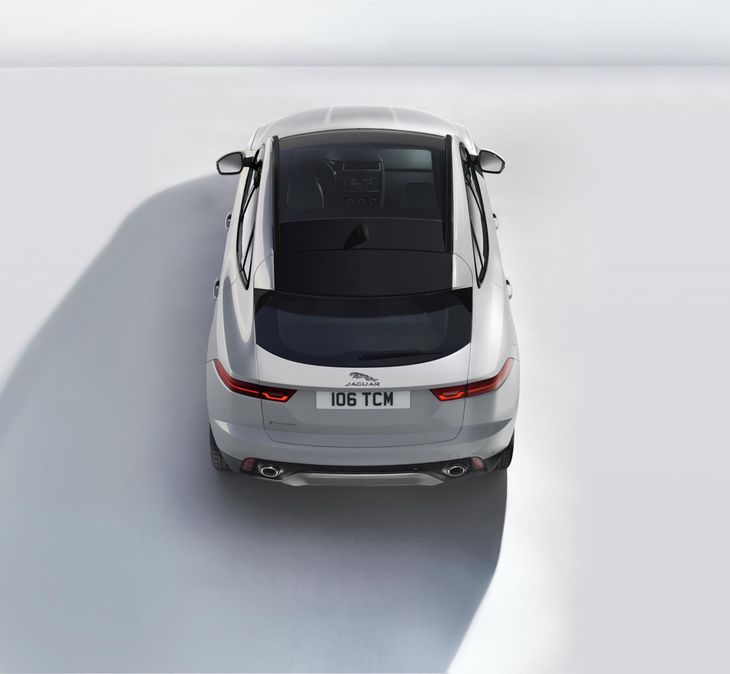 The E-Pace is 4 395 mm long with a wheelbase of 2 681 mm. This suggests that Jag has prioritised interior space with some clever packaging as the boot is claimed to be 577-litres, some 72-litres more than the X1. The E-Pace's chassis has been specifically developed for the compact SUV but uses a similar suspension setup to the F-Pace that also has a sporty bias.
3. It's AWD but can also be RWD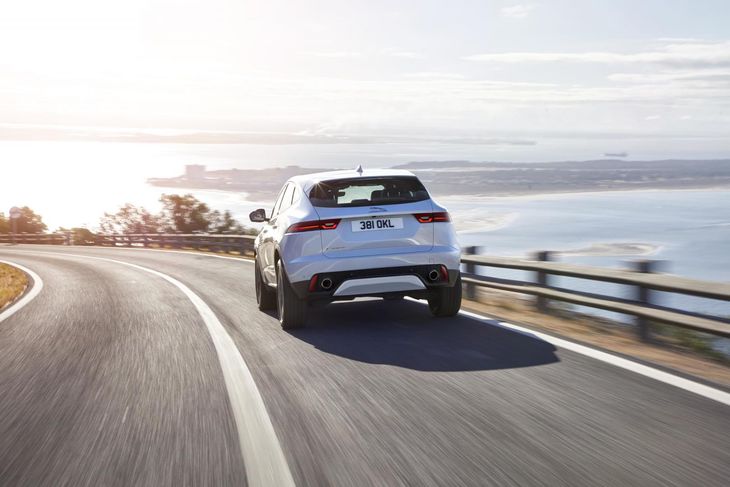 The E-Pace is slated as a bit of a sports SUV so Jag is punting its ability to handle like a sportscar. The Active Driveline system can transfer almost all the torque to the rear wheels within a tenth of a second. Jaguar also says that on low friction surface it will allow the driver to initiate power-on oversteer to maintain a controlled drift.
4. More connected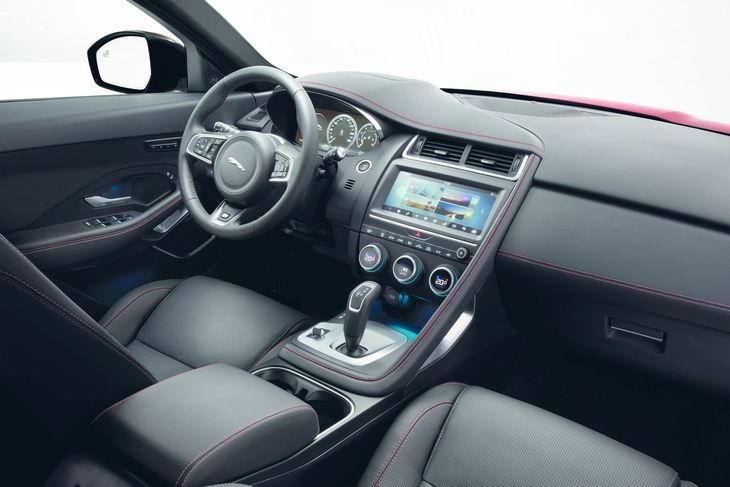 The inControl touchscreen system when upgraded to 12-inches has more apps available. Spotify, Tile and Shell Fill Up & Go are all accessible via the screen. The E-Pace will also create a 4G Wi-Fi hotspot from your phone so that the apps on your phone are controllable through the touchscreen. Finally, there's a remote app that allows the owner to find the E-Pace in a parking lot, check the fuel range and adjust the climate control from outside the car.
5. New safety systems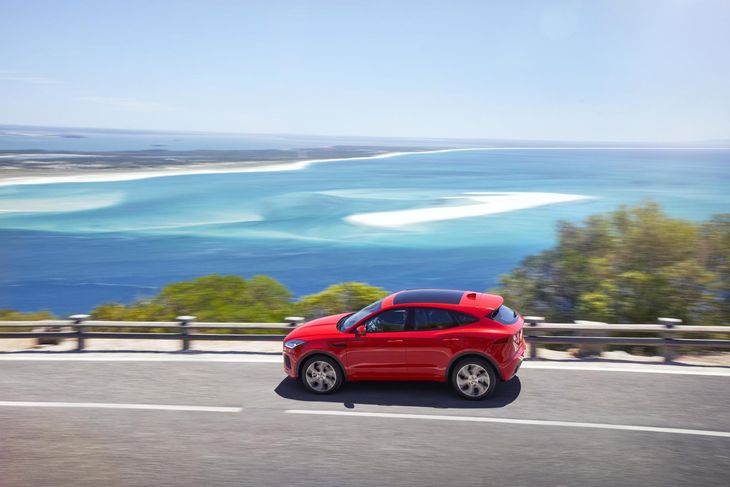 One of the new safety features available on the E-Pace is the Forward Traffic Monitor. This system scans the road ahead and detects if there are cars coming towards you at blind intersections. There's also a camera fitted on the nose to help with similar situations. The E-Pace also comes with a pedestrian airbag that cushions the impact of the pedestrian in the event of a collision between 25 and 50 kph.
The E-Pace will be heading to South Africa in early 2018.
Related content
Jaguar scoops prestigious World Car of the Year title
Jaguar I-Pace Concept (2018) International First Drive
SentiMETAL Ep 1: A 400 000-mile Jaguar E-Type love affair [Video]
BMW X1 xDrive20d (2016) Review