The World Car Awards organisation has announced its 2017 winners in 6 categories. Jaguar's first SUV, the F-PACE, scooped two awards, including the prestigious overall World Car of the Year trophy.
The eagerly anticipated announcement was made at the New York International Auto Show, and Jaguar's big win is likely to make waves – the F-PACE is the first SUV to ever drive away with the major title. "It's a sign of the times that SUVs and crossovers were so dominant in this competition," says Cars.co.za's Hannes Oosthuizen, the only South African member of the 75-strong judging panel. "The other 2 contenders for the win were the VW Tiguan and Audi Q5, and I must say I was expecting the Tiguan to be crowned. That said, a factor in this competition is 'significance', and in that regard the F-PACE is certainly strong," Oosthuizen explained.
The Jaguar F-PACE also took home the silverware in the Car Design of the Year category, which is exclusively judged by 6 internationally respected design experts.
Dr Ralf Speth, CEO Jaguar Land Rover said: "The F-PACE was designed and engineered as a performance SUV with exceptional dynamics, everyday usability and bold design. Winning these two awards endorses the talent and great work of our teams that have delivered the world's most practical sports car and Jaguar's fastest selling vehicle."
Other winners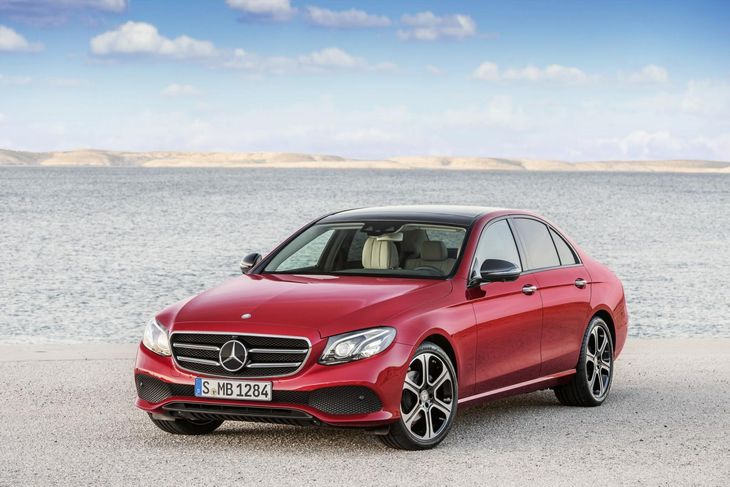 The Mercedes-Benz E-Class beat the new BMW 5 Series and Volvo S90 to the World Luxury Car title.
The World Luxury Car title was awarded to the Mercedes-Benz E-Class, with the brand new BMW 5 Series and impressive Volvo S90 proving unable to claim the top spot. It is Mercedes-Benz's third win in this category since the competition's inception.
The Porsche Boxster/Cayman is the 2017 World Performance Car, sprinting ahead of the Audi R8 Spyder and McLaren 570S on the judges' voting sheets. BMW's i3 (93Ah) was the inaugural winner in the new World Urban Car category, beating the Citroën C3 and Suzuki Ignis to the title. Finally, Toyota's Prius Prime made it 2 in a row for Toyota in the World Green Car segment (the Toyota Miraj won last year). The Prius Prime faced strong competition from the Tesla Model X and Chevrolet Bolt.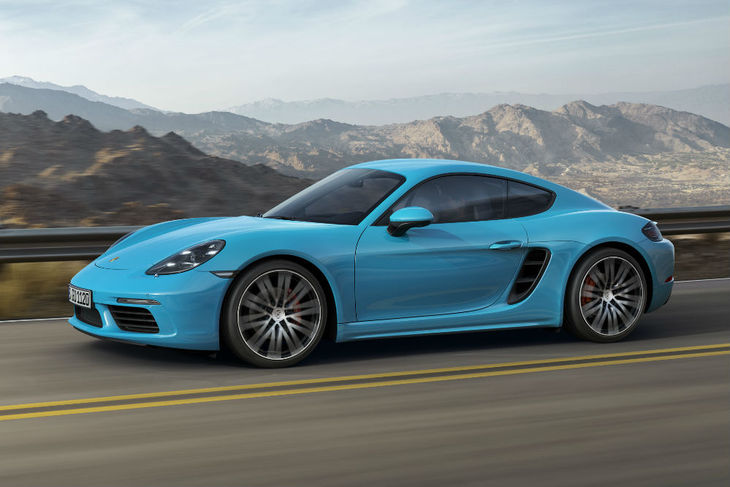 The Porsche 718 Cayman/Boxster is the World Performance Car of the Year 2017.
You may also be interested in;
Cars.co.za Consumer Awards - all the winners (2016/2017)
First Drive: Porsche 718 Cayman S (2016)
Video comparison: Audi R8 vs McLaren 570S
First Drive: Suzuki Ignis (2017)
Video review: BMW i3 (2015)
Review: Toyota Prius (2016)
Review: Volvo S90 T6 Inscription AWD (2017)
Review: Mercedes-Benz E350d Exclusive (2016)
First Drive: Audi Q5 (2017)
Review: VW Tiguan 1.4 TSI 110 kW DSG R-Line (2016)
Review: Jaguar F-PACE 30d R-Sport (2016)
Looking for a Jaguar F-PACE to buy?