We're less than 24 hours away from Volkswagen revealing the all-new Golf 8 and already photos have started appearing online.
Thanks to Instagram user CocheSpias, we're able to see the newcomer in a bit more detail, although the images are low resolution. What we can see confirms our speculative render based on existing mules and prototypes which have been spotted cruising the globe over the past few months.
The new headlight unit is arguably the most interesting part of it, and really gives the new Golf a fresh and modern appeal. It's a simple and uncluttered design, which we like. As for the models you can see here, we suspect the white car is the GTE, while the green car is a mid-spec offering.
There are a handful of images of the interior, but the one that has us intrigued is the DSG-equipped model which appears to do away with a conventional gear selector, adopting a small gear button, like the one seen in the current Porsche 911. We can also see a 2-layer dashboard that appears to lose many physical buttons. These screens look like they're driver-focused, which raises the most important question of them all: what about the GTI?
We'll have all the info after dinner on the evening of the 24th October 2019. Stay tuned.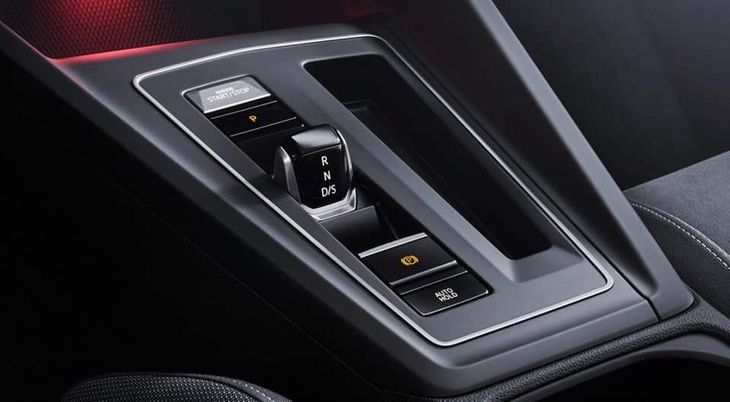 The new Volkswagen Golf 8 gear selector. How wonderfully minimalist!
Further Reading
Update: New Volkswagen Golf 8 is Almost Here!
Golf GTE Spy Shots Reveal 99% of Golf 8