The new Volkswagen Golf 8 will be fully revealed on 24 October 2019! Here's what we know so far...
Render credit: Duwyne Aspeling
Latest Update: Volkswagen released a design sketch of the new Golf 8 which is due to be fully revealed on 24 October 2019. The sketch inspired us to create a new Golf 8 GTI render (pictured above) which also draws inspiration from the Golf GTE which was spied virtually undisguised recently
The new Golf 8 will boast enhanced digitisation and connectivity features while also offering a new range of engines and improved suspension. As for the interior, buyers can expect a fresh interior design with new colours and fabric combinations as well as a new digital cockpit. The sketch below gives you some idea of what to expect.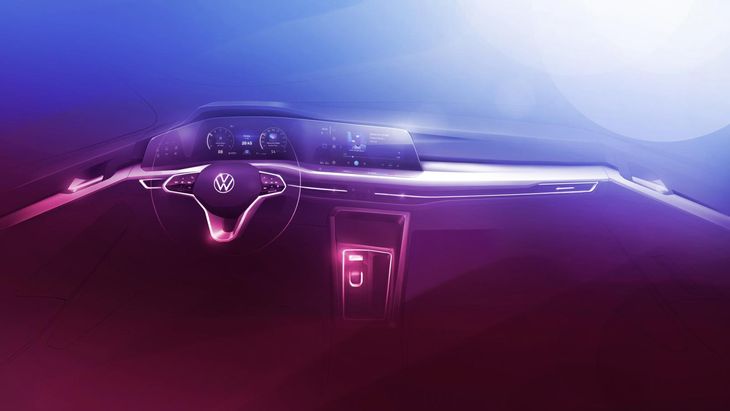 Based on this sketch, the Golf 8 interior will look quite different from the Golf 7.5.
The Golf is an important model for Volkswagen and since its inception in 1974, it has won the hearts of more than 35 million customers across its 7 (and a half!) generations in as many as 155 countries worldwide. Volkswagen has invested close to R50-billion to develop the new Golf 8 and to upgrade the Golf's production capital, Wolfsburg, which will churn out roughly 1 million units per annum when the Golf 8 hits the production line in June 2019. The Golf and its upcoming electrified I.D family are the most strategically critical products for the brand, so it's no surprise then that Volkswagen is holding its cards close to its chest, for now... Nonetheless, spy shots have shown the new Golf 8 virtually undisguised, hinting at what the final production model may look like.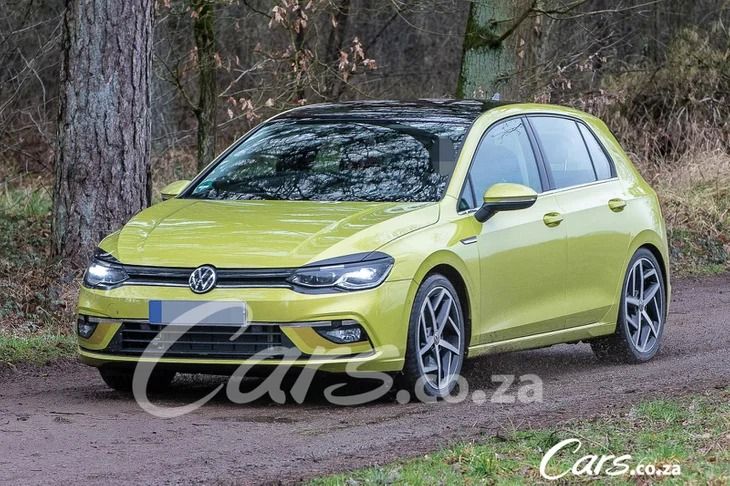 The new Golf 8 model is expected to be introduced in South Africa in 2020. Spy shot credit: S. Baldauf/SB-Medien​
Last year, Karlheinz Hell, Head of Volkswagen AG's Compact Series Group said, "the next Golf will take Volkswagen into the era of fully connected vehicles with extended autonomous driving functions. It will have more software on board than ever before. It will always be online and its digital cockpit and assistance systems will be the benchmark in terms of connectivity and safety."
It's also worth stating that the current Volkswagen Golf GTI is a multiple category winner in the Cars.co.za Consumer Awards - powered by WesBank.
Larger, lighter, sharper, smarter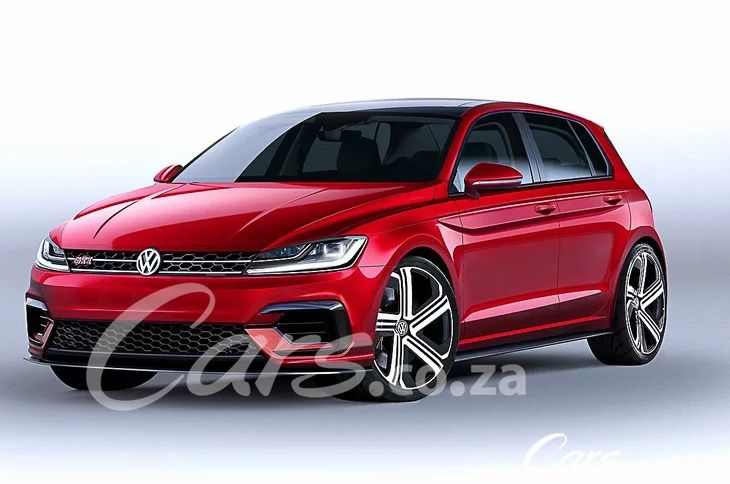 The Golf 8's design will be in line with Volkswagen's latest design language with a sharper, more sophisticated look. Render credit: Wayne Batty
The Golf 8 will be based on a modified version of Volkswagen's MQB platform and incorporate more lightweight materials that will result in a weight saving of between 50 and 70 kg, which will ultimately enhance performance, efficiency and handling dynamics of the premium compact car. The new Golf 8's wheelbase is expected to grow and it will likely be longer and wider than the current model, which should result in a roomier cabin and a larger load bay.
While we can only speculate as to what the new Golf 8 will look like, Volkswagen will look to improve on its successful design recipe which will be an evolution of the current design, incorporating styling cues from other products in VW's stable including the Touareg and Arteon. The render you see here (which was specially created for Cars.co.za) should give you some idea of what you can expect in terms of design. Like the Arteon, the Golf badge is also expected to appear in the centre of the tailgate.
The interior of the Golf is expected to be extensively overhauled and will likely incorporate digital displays (on higher spec derivatives) to replace most of the switchgear. If you consider that the new Touareg is the most advanced car in Volkswagen's stable, logic dictates that much of the technology and dashboard design will trickle down into the new Golf.
Large digital surfaces are trending at the moment (consider the prominent role it plays in the new Mercedes-Benz A-Class) so a dual digital cockpit and Volkswagen's Active Info Display that forms part of the instrument cluster is expected to be widely used across the range and you can expect to see a large infotainment screen (integral to the fascia) on the production version. Semi-autonomous features will add safety, convenience and premium appeal to the overall package.
Potential engines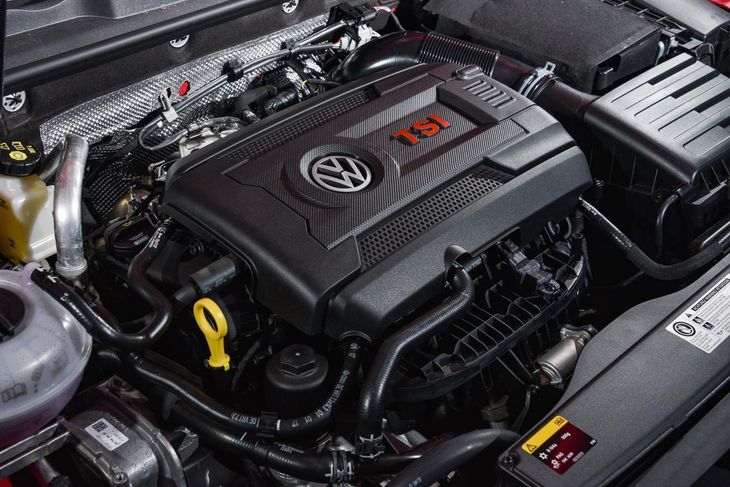 Turbocharged petrol engines and a new diesel engine is on the cards. Mild hybrid technology is expected to be offered on the Golf for the first time.
While exact engines and their respective outputs have yet to be confirmed, it's anticipated that 1.0-litre (in various states of tune) and 1.5-litre turbopetrol engines will be offered. On the diesel front, a 1.5-litre and a new, more efficient 2.0-litre turbodiesel engine are likely. Outputs for the new diesel unit will range between 100 kW and 150 kW. Furthermore, a 48V mild hybrid system has been confirmed for the Golf and will include cylinder deactivation and a coasting function to further enhance efficiency.
In addition to the standard 2.0-litre Golf GTI, which may offer as much as 195 kW, Volkswagen is expected to offer more powerful variants such as a GTI Performance Pack, GTI TCR with 213 kW and a GTI Clubsport which could offer as much as 240 kW.
As for the range-topping Golf R derivative, a 300 kW 2.0-litre turbopetrol is being touted, but a 3.0-litre VR6 engine with up to 370 kW is not out of the question either. The electrified e-Golf has proven popular in Europe and a new version is therefore likely, but it remains to be seen if it will make it to South Africa.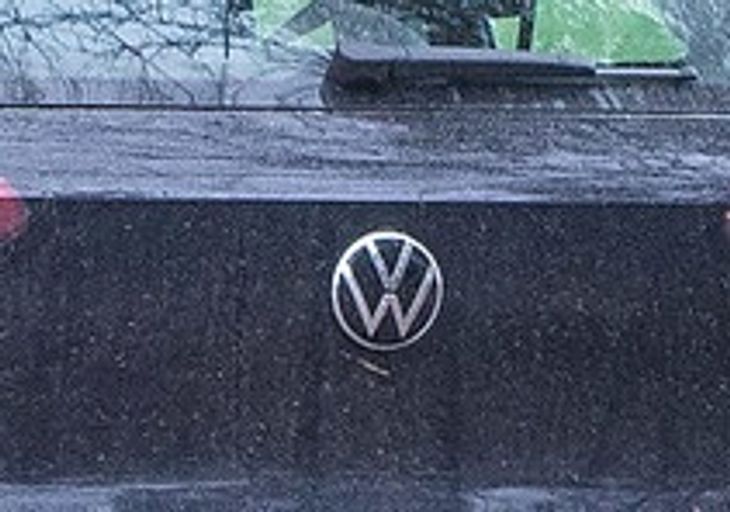 Yes, this image is zoomed in and starting to pixelate, but this shows Volkswagen's logo has undergone a slight change
Buy a new or used Volkswagen Golf on Cars.co.za
Related Content
Volkswagen Golf GTI (2017) Video Review
Volkswagen Golf R (2017) Quick Review
Volkswagen Golf GTD (2017) Video Review
Volkswagen Golf R, GTI & GTD (2017) Track Comparison Video
Drag Race: VW Golf R vs Golf GTI [Video]