The Benz double-cab, set to become available on the local market early in 2018, has become an internet sensation in South Africa – where the bakkie is boss. We chatted to Volker Mornhinweg, Head of Mercedes-Benz Vans, at the Geneva Show to learn more about it.

Volker Mornhinweg – Head of Mercedes-Benz Vans – talking about the new X-Class.
With a high-interest vehicle like the Mercedes-Benz X-Class, we thought it best to get some answers from German company's top brass. The X-Class will go into production quite soon so Mornhinweg was less cagey about some of the details of the newcomer and gave great insights to what is set to become one of the first true "luxury" bakkies in South Africa. While pricing was nowhere near decided for the local model, it's unlikely you're going to get much change from a million rand, especially if you want something more powerful than anyone else's bakkie. And let's face it, if you want a Benz bakkie, you're in for the whole 9 yards. We hope to drive the bakkie before it goes on sale in the domestic market to bring you more detail.
1. It's not a badge-engineered Navara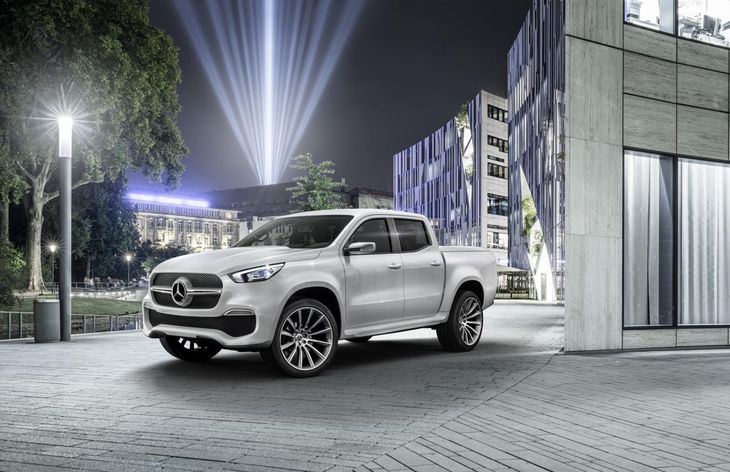 Mornhinweg is adamant: The X-Class may ride on the Nissan's platform, but Benz merely sourced the ladder frame from the Japanese firm and will manufacture the rest itself. Even the acclaimed 5-link rear suspension of the Navara may not make an appearance on the X-Class; this is to distinguish the bakkie as a distinct product – not just a Navara with a Benz badge. Our initial look inside the X-Class Concept did reveal a fair amount of Nissan switchgear, however. Mercedes is likely to add its own touches there when the final product is revealed later this year. The concept model was also festooned with voluptuous velour seats, showcasing Benz's intention to take the X-Class upmarket beyond Navara, Amarok V6 et al.
2. It won't be built in South Africa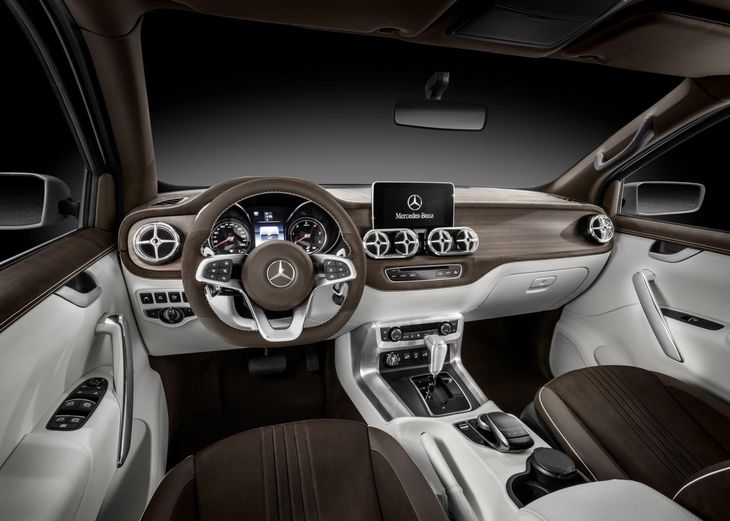 Mercedes will not use the plant in Rosslyn, which builds the Navara, to co-produce its X-Class. Instead, it will be built in Barcelona and at a plant in Argentina, with our model coming from the former. These plants have more capacity to build the X-Class than Nissan's local plant in Rosslyn. Interestingly, Renault is still investigating building its bakkie (the Alaskan) at Rosslyn.
3. There will be 3 engines on offer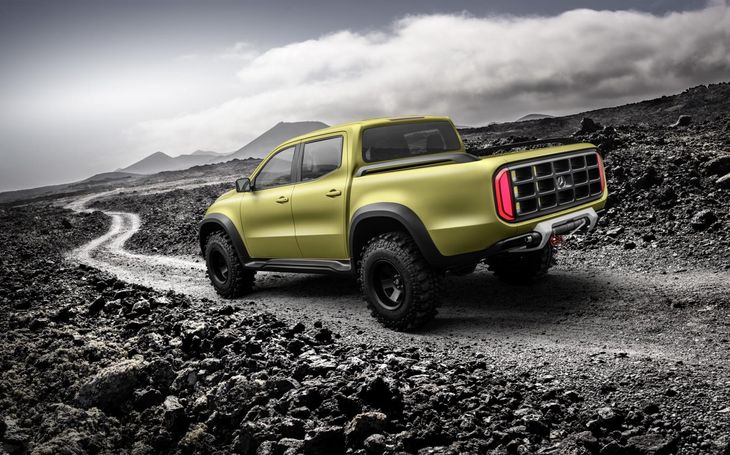 Mornhinweg said the X-Class would have a pair of turbodiesel engines and a turbopetrol from the outset. The 2.3-litre turbodiesel in the Navara will be the entry model while the 3.0-litre V6s (diesel and petrol) will top the range. The 7-speed automatic transmission will likely be the 'box of choice and it will have a low-range transfer case. He mentioned that the X-Class would be sold in 4Matic all-wheel-drive and part-time (selectable) 4-wheel drive guises and we believe the X-Class range could comprise the following badges: X250d, X350d and X450.
4. It will use much of Benz's fancy tech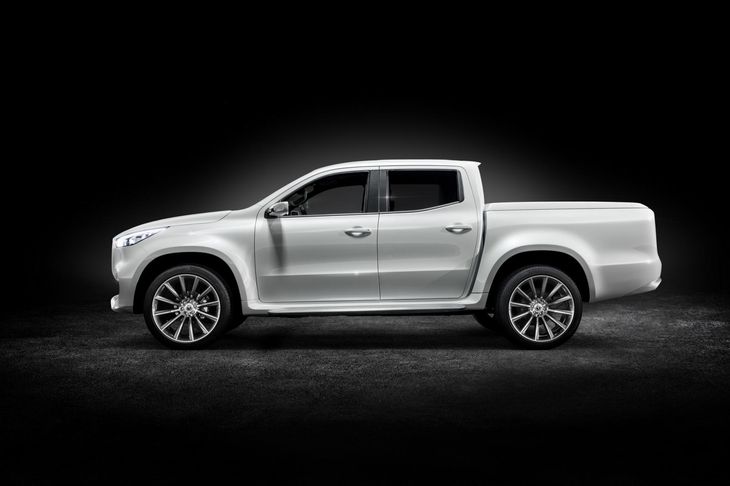 Mornhinweg added that Mercedes-Benz would never enter a segment or build a car that couldn't deliver the premium experience that the Sindelfingen-based brand is renowned for. Therefore, expect the range to offer the full Pre-Safe bundle with lane departure warning and even semi-autonomous features. Whether this tech will hold up when the X-Class traverses some of the roughest off-road conditions remains to be seen. Benz still expects the X-Class will be used more as a lifestyle vehicle than a workhorse, hence there won't be a single cab.
5. No X63 AMG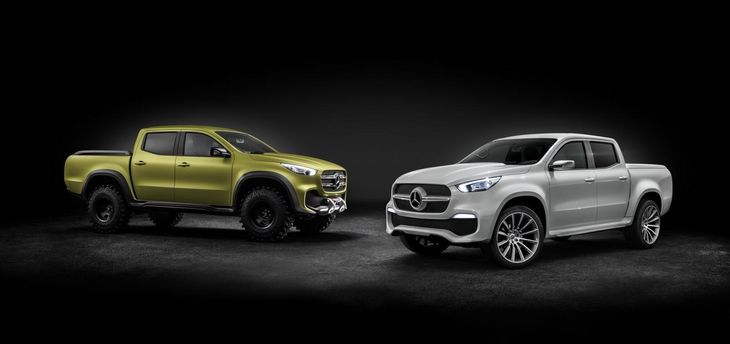 Despite the numerous traps we set Mornhinweg to admit that an X63 could materialise, he would not be pushed into revealing plans for such a derivative. He went so far as to say that an AMG-built X-Class would be overkill and that the powertrains planned for the range would be more than enough. Two lines will be made available – as we saw with the concepts. One will be a more street-styled (in other words, kerb-hopping) model and the other will have a more rugged lifestyle kit. The X-Class will be on sale in Europe by the end of this year.
Related Content
Spy Shots: Mercedes-Benz X-Class
Mercedes-Benz X-Class: Social media reaction
Toyota Hilux vs Ford Ranger vs Isuzu KB vs Volkswagen Amarok (2016) Comparative Review
Volkswagen Amarok 3.0 V6 TDI 4Motion (2017) First Drive
Nissan NP300 Navara (2016) First Drive
Mitsubishi Triton (2017) Video Review
Searching for a used double cab?