Volkswagen has just launched the latest generation of the Polo GTI, the halo version of the extremely popular compact hatchback range. With the GTI now built at the Uitenhage plant, Volkswagen SA has been able to offer an even stronger package to local buyers.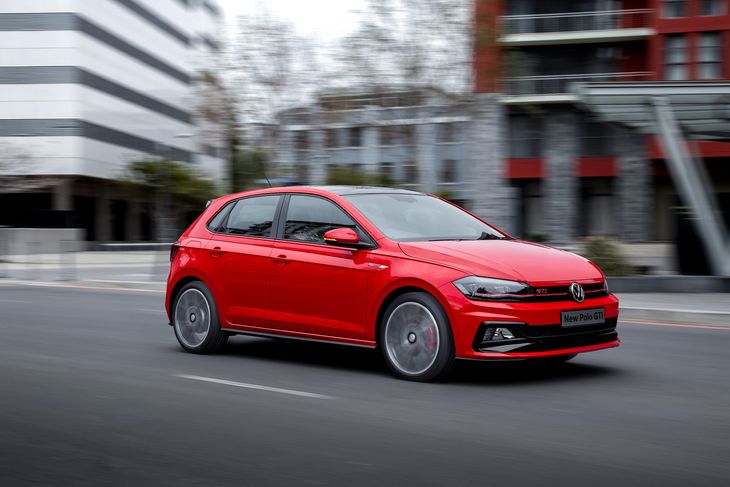 The Good News
Let's get straight to the good news: the most important feature of the latest Polo GTI is the price tag. By building this model in Uitenhage, South Africa, Volkswagen will sell the latest generation Polo GTI for less than the version it replaces.
The list price has come down from R387 500 to R375 900, which is remarkable in and of itself and virtually unheard of in South African motoring. This will surely be welcomed by local buyers who only ever seem to hear about the rising cost of motoring, particularly at the pumps.
What is it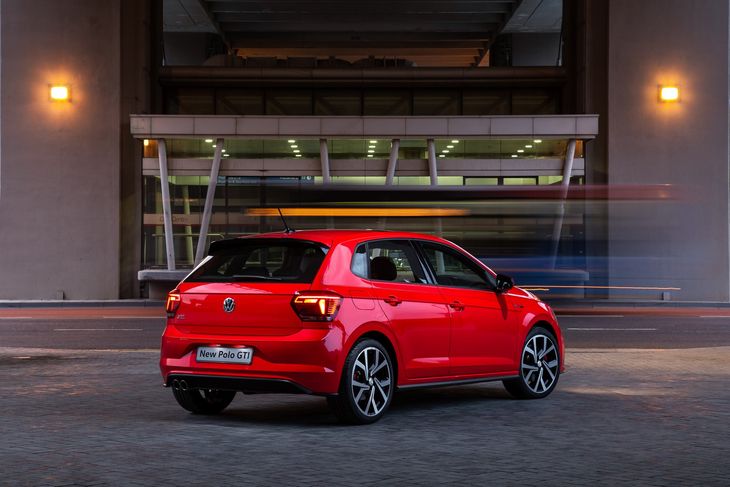 The Polo GTI is shod with 18-inch wheels and tyres; it is powered by a 2.0-litre turbopetrol motor.
The Polo GTI is a compact hot hatch, which is not short on racy good looks, high-end features and technology, and of course a relatively powerful motor up front providing all the fun. For decades, the Polo represented the most affordable way to park a GTI badge on your driveway. That honour has now gone to the Up! GTI, a model which Volkswagen tells us will probably not be sold in South Africa, mostly due to the popularity of the Polo Vivo. The Polo that the GTI is based on slots into the Volkswagen lineup below the Golf and above the Up!, and specifically in our market, above the Polo Vivo.
Tell me about the power...
It seems that for this generation, Volkswagen has been bolder and no longer wants the Polo GTI to live in its larger sibling's shadow. They've fitted a detuned version of the Golf GTI's motor, a 2.0-litre 4-cylinder TSI turbocharged petrol that produces peak outputs of 147 kW and 320 Nm of torque.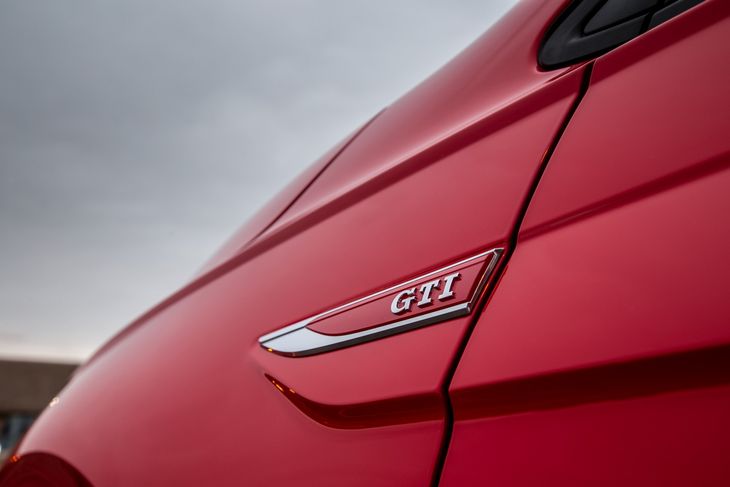 Major updates for the new model come in the driving dynamics and 'fun factor' departments.
This is good for a claimed 0-100 kph time of 6.6 seconds and a top speed of 237 kph. The Polo GTI is able to give the current Golf GTI a good run for its money, at least in terms of straight-line acceleration. With power outputs of 169 kW and 350 Nm, the larger Golf (7.5) GTI is claimed to complete the 0-100 kph sprint in 6.4 seconds, which is only 2-tenths of a second faster...
But what's it like to drive?
Thanks to the XDS differential (fitted as standard), the Polo GTI is able to put its power down impressively and efficiently. During cornering, as the inside wheel lifts off the ground and progressively loses traction, the trick diff transfers power to the outside wheel. Volkswagen claims that this allows the Polo GTI to deliver an extra 0.2 g of lateral acceleration, enabling brave pilots to corner with up to 1 g of lateral force – impressive for a hot hatch in this segment.
The result is a car with enormous traction, which allows you to accurately place the nose and corner with confidence. The steering is well-weighted with a satisfying amount of feedback transmitted to your palms. Understeer is very predictable and well managed, but so is, lift-off oversteer, with the back-end moving about progressively. To be honest, it's a chassis which feels capable of handling much more power. Polo R, anyone?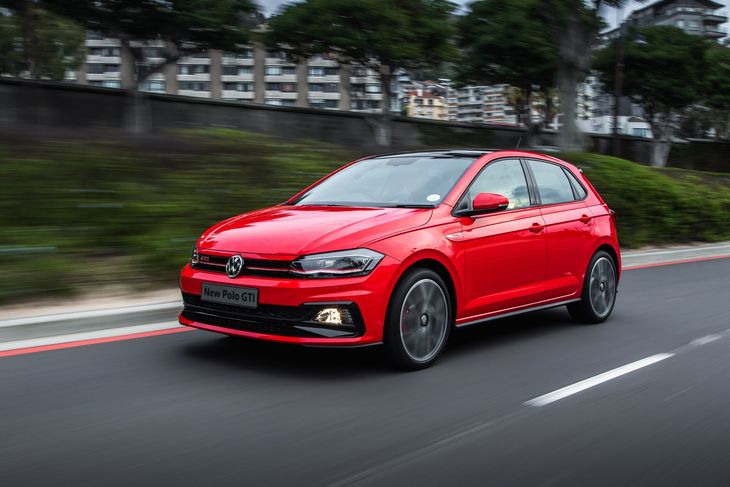 The XDS diff fitted to the new Polo GTI allows it to corner harder, up to 0.2g harder, in fact.
The setup is unsurprisingly stiff compared to your average Polo and riding on 18-inch low profile rubber, the ride quality is not what I would describe as comfortable, especially on coarse road surfaces. But thanks to active chassis control (a very worthwhile extra, at R5 050), the driver can soften the damping which does help considerably.
This generation of Polo GTI seems to blend the right amount of refinement and edginess into the driving experience. It's an enormously entertaining car, which burbles lightly on the overrun and blips the throttle on downshifts. It feels more agile and engaging than its big brother and I might even go so far as to say it's a more enjoyable hot hatch experience.
Interior bits and pieces
The new Polo's interior is arguably best in class and that is no different for the GTI. A large touchscreen dominates the dash and thankfully VW has gone back to a volume knob which I find far preferable to touchscreen buttons. A new red fascia trim is available for the GTI, which really does look the business, but oddly this option is not available in combination with red exterior paint.
The instrument cluster has also been revised and adds to the sporty ambience of the cabin. The Active Info display has been updated and going forward individual models will get their own look and feel. The big red dials chosen for the Polo GTI appear more focused and purposeful.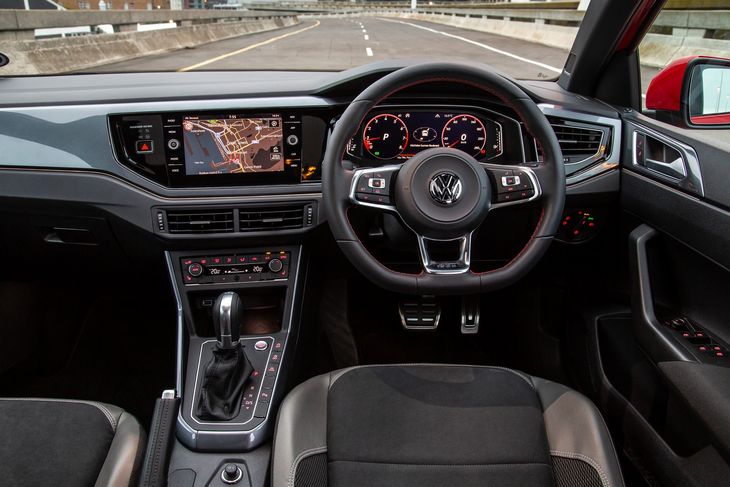 Currently, the DSG gearbox is the only choice of shifting.
The standard spec has been increased and VW has added curtain airbags, two USB ports (hallelujah!), App Connect, adjustable lumbar support and LED daytime and LED tail lamps. The standard upholstery is what the Wolfsburg-based brand terms "Art Velour" – a combination of an Alcantara-like material and cloth, but full leather is available. Interestingly, South Africa is the only market in the world where this is offered as an optional extra.
Final thoughts
In a market which is increasingly buying down, many manufacturers are ensuring that their smaller, more affordable cars offer the comfort, features and build quality one would expect from larger, more expensive cars. Models like the Polo represent a happy medium, where buyers can feel satisfied that they haven't had to compromise.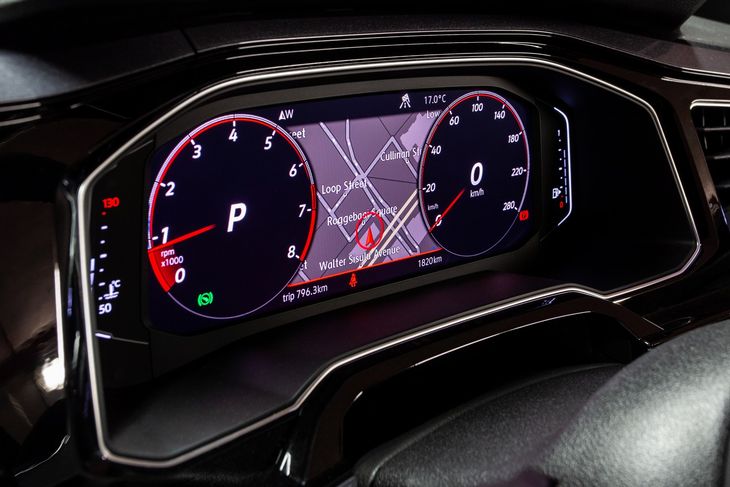 New generation of Active Info Display showcases new dials, unique to Polo GTI.
The Polo GTI builds on that winning recipe by adding genuine sporting dynamics and driver enjoyment, attention-grabbing aesthetics and of course the relative prestige of owning a GTI nameplate.
The Polo GTi simply feels like a lot of car for your money and if a Golf GTI, which now retails for nearly R550 000, is out of our reach, you certainly won't feel shortchanged by opting for its more affordable sibling.
Pricing and warranty
As it is locally built, the delivery time on a custom-specced car is greatly reduced, at approximately 7 weeks (as opposed to nearly 3 months). The Polo GTI is sold with a 3-year/120 000 km warranty and 3-year/45 000 km service plan. Pricing starts at R375 900
Related content:
Volkswagen Polo GTI (2018) International Launch Review
6 Rivals 2018 Volkswagen Polo Needs to Beat
Preview: 2018 VW Polo GTI vs 2018 Ford Fiesta ST
Ford Fiesta ST (2018) International Launch Drive [w/Video]
Searching for a used Polo GTI?