With the testing of the all-new Volkswagen Golf 8 all but complete, focus now turns to the performance versions. This is the 2020 Volkswagen Golf 8 GTI undergoing testing!
Picture credit: S. Baldauf/SB-Medien
What you see here is the all-new Volkswagen Golf 8 GTI undergoing aggressive dynamic testing at the Nurburgring. The second photo shows the new car lifting its rear wheel - a phenomenon that only occurs when you're really pushing hard. So what do we know of the newcomer so far?
Our photographer sources said it'll continue using the EA888 2.0-litre 4-cylinder turbocharged engine, however in this new version outputs will be increased. A figure of 300 hp (223 kW) is being thrown around, which is on par with the outgoing Golf R. If 223 kW will be the Golf GTI, how much power will the next-generation Golf R have? For the new Golf R to be competitive, it'll likely have at least 240 kW.
The market has changed significantly since the last Volkswagen Golf 8 GTI made an appearance. The Ford Focus ST has just been launched and features a detuned 2.3-litre turbo motor from the Focus RS, while the Renault Megane RS has received a flagship Trophy-R derivative. It'll be fascinating to see how the newcomer fares against segment newcomer, the Hyundai i30 N too. Let's not forget the addition of the Mercedes-AMG A35 and the new BMW M135i xDrive to the segment either.
From the photos, we can see the all-new Volkswagen Golf 8 GTI has the stereotypical twin exhausts, bigger wheels and a bold new bumper. We expect the new Volkswagen Golf 8 to be revealed before the end of 2019, with an estimated arrival date in SA around the middle of 2020, with the GTI version following soon after.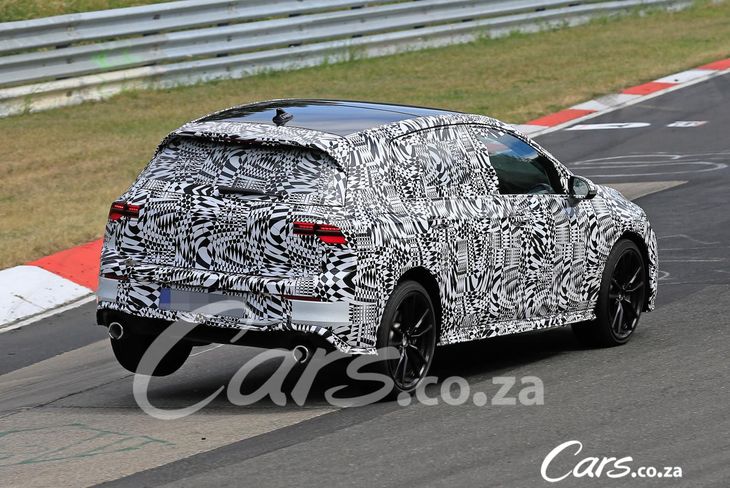 Getting a hot hatch onto three wheels takes some doing, which means Volkswagen is testing its Golf GTI to extremes
Further Reading
Ranked: The 5 Best Volkswagen CitiGolfs
Official Volkswagen Golf 8 Sketches Released
New Volkswagen Golf 8 Boosted with Mild Hybrid Tech
New Volkswagen Golf 8 - What to Expect