The collaboration between Volkswagen and Ford will result in the next-gen Amarok and Ranger sharing a platform, but if rumours are to be believed, Volkswagen will be building an Amarok R.
An article by AutoBild.de suggests the sporty Amarok R will be assembled based on the Ford Ranger Raptor. The source article goes on to say its offroad capabilities will be enhanced and things like its wading depth, approach and departure angle improved upon the standard model.
It should look quite radical, in the same way the current-generation Raptor is visually more aggressive than the standard Ranger. AutoBild says it will receive the usual R styling, like a big grille and widened sills. As far as engines go, it's suggested Volkswagen will go for a 4-cylinder turbodiesel motor with about 220 kW on tap.
The Ford and Volkswagen arrangement is a fascinating example of how two rivals can work together. Formally confirmed at the 2019 Detroit Auto Show, the relationship and agreements between Volkswagen AG and Ford Motor Company are in line with the brands' shared goals to satisfy customer demand and "boost competitiveness in an era of rapid change." It's a fascinating alliance in that it does not entail cross-ownership and will be managed by a joint committee led by the respective brands' bosses (Volkswagen recently appointed a new brand CEO). This is not a merger, nor is it an acquisition.
The best thing about this arrangement? It has been confirmed that the new Amarok will be produced at Ford's Silverton plant in South Africa from 2022.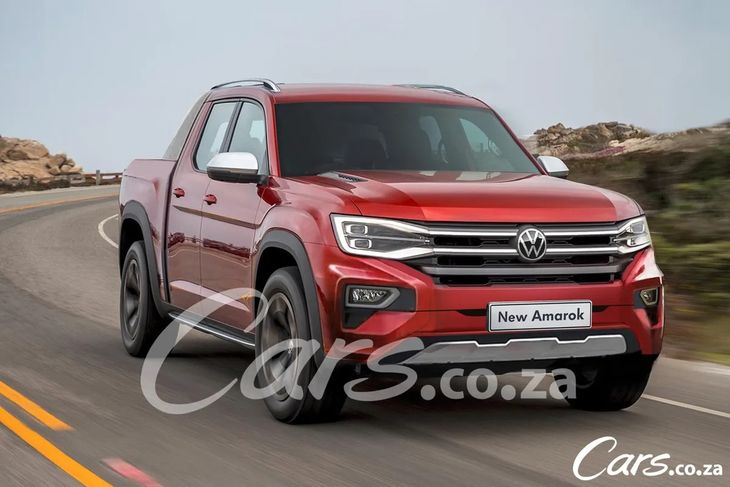 Our render previews the next Volkswagen Amarok
Further Reading
2022 Volkswagen Amarok: What We Know So Far
Next Volkswagen Amarok to be built in SA
How the AmaFord changes everything