Ford is going to build the next-generation Amarok, but that could spell the end of the Volkswagen bakkie's brawny 3.0-litre turbodiesel V6.
Ford is the world's most successful bakkie brand and Volkswagen (VW) is South Africa's most popular passenger-car company. The announcement of an agreement between the pair of automotive powerhouses (to produce the next generations of their bakkies in South Africa) is great news, but also rather complicated...
Although Ford adding Amarok to its Silverton production portfolio in 2022 will certainly be a fillip for the South African economy, it also gives us insight into the huge complexity awaiting automotive companies between now and 2025. For Amarok fans, the outcome could be a trifle disappointing.
The simple truth is that absolute brand independence is over. Volume models and their makers are going to be sharing and working together a lot more in future.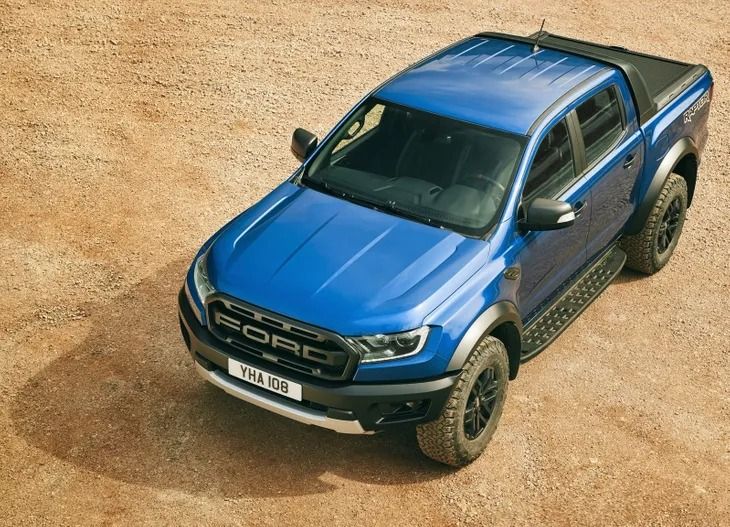 The Amarok may have garnered all the awards, but it's the Ranger that actually sells worldwide.
Ford is no longer a broad portfolio automotive company. It has effectively exited traditional passenger-car markets in many regions; in other words, it no longer builds the kind of products VW excels at. The American company is leveraging its future on bakkies and SUVs. VW's business is different, with bakkies being a tiny part of its overall strategy.
Last year, VW sold 72 513 Amaroks. In the same period, Ford produced and delivered 354 321 Rangers, in addition to 1 070 302 F-Series bakkies. The numbers illustrate an obvious reality: Ford's bakkie business is huge – VW's isn't.
Volkswagen AG has spent an enormous amount of money on electric vehicle- and battery development in the last 5 years, leaving little money for peripheral products, of which Amarok is most certainly one. Without spreading its cost risk and sharing resources, there isn't a business case for the Amarok in future – which is why VW is now partnering with Ford to produce its bakkies, which will be built right here in South Africa.
Is an AmaRanger good for Ford?
Partnerships are never a choice, they are born of necessity. Ford and VW's commercial vehicle agreement appears simple enough, but it has significant consequences.
The arrangement has allocated small-van development to VW, which means you'll see a next-generation Ford van based on the future Caddy platform. Courier and fulfilment services (Amazon, DHL) are seeking more efficient short-distance delivery vehicles and a hybridised Ford/VW delivery van could be very beneficial to Ford's American commercial-vehicle customers. If it was primarily battery-powered, using VW's latest technology, that would be even better.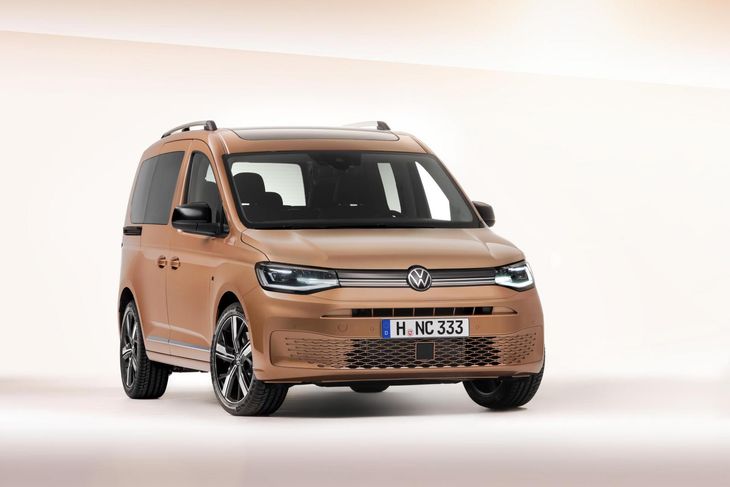 Combining Caddy and Transit Connect on the same platform will help scale a cost-effective electric van.
Ford is going to lead the development responsibility of the next Ranger and Amarok, which share a platform, in exchange for VW's MEB electric vehicle architecture and battery technology. With its share price and credit rating at troublingly low levels, Ford will struggle to extend its R&D capability to produce more scalable electric car platforms and battery systems. Access to VW's MEB platform (technically Ford is paying for access to MEB) is a big win, in exchange for twinning the new Amarok with the Ranger.
In the bakkie market, customers aren't demanding electrified drivetrains. Development costs are modest in comparison to electric cars, crossovers and SUVs. Ford knows it can deliver on its part of the agreement with VW by sharing the future Ranger platform, and get a great deal more in return: the German company's MEB electric-vehicle platform.
Although Ford currently has little interest in the sectors where MEB would be useful, it cannot ignore the possibility of electrically-powered A-, B- and C-segment hatchbacks and crossovers forever. Especially in Europe, where Ford's traditional Fiesta and Focus business has stalled and could be revived by a fleet for future electrified vehicles.
And what about VW?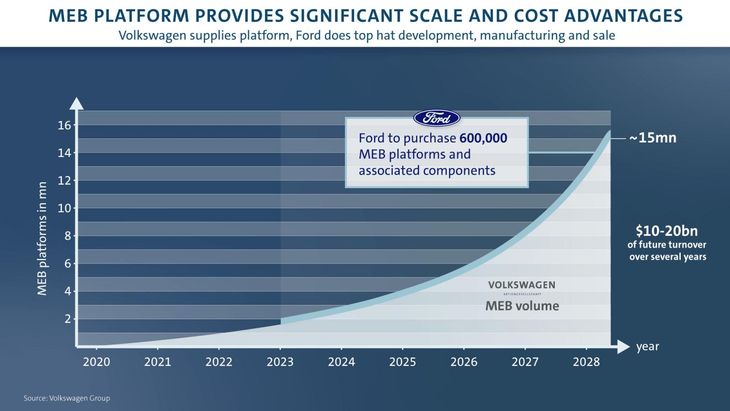 Having Ford purchase MEB will certainly help pay off some of the expensive R&D VW paid to develop it.
With its titanic role in the German and global automotive industry, VW is not accustomed to being a junior partner in anything, but with the next-generation Amarok, it will be.
Ford's bakkie engineering resources are greater than VW's. It has deep technical reserves in ladder-frame vehicle engineering – a natural byproduct of building more than a million bakkies per year.
It is a pity that German engineering influence and technical expertise will be dramatically reduced for the 2nd-generation Amarok. The company has done an excellent job with the Amarok – arguably the "bakkie of the decade". When launched in 2010, it set new standards for drivetrain efficiency and cabin comfort, without sacrificing off-road ability.
Any platform that remains superior for a decade (a period during which most of its rivals benefitted from a complete redesign) is exceptional. VW got it very right with the Amarok, but its engineers won't have much control over the technical destiny of its successor...
The only local advantage for VW, as part of its bakkie building agreement with Ford, will be continuing the Amarok model range. It should keep averaging sales of between 200 and 300 units a month in South Africa, which is viable.
What are the issues?

Could the V6 turbodiesel from the F150 be a big-displacement solution?
The risk for VW South Africa's bakkie business is substantial: how does one effectively differentiate a future Amarok, which will be a technical twin of the next Ranger?
V6 derivatives constitute the bulk of South African Amarok sales; the 3.0-litre double-cab occupies a unique place in our domestic market. It offers unrivalled high-speed cruising and overtaking performance, with outstanding sand-driving ability. The continuation of the Audi-sourced 3.0-litre V6 turbodiesel engine in the next Amarok is doubtful, however.
All Ranger engines are locally built and, as the subordinate partner in its joint-venture bakkie project, VW's 2nd-generation Amarok might have to follow whatever powertrain directive is decided upon by the Ranger team.
Ford's Struandale factory in Port Elizabeth has an assembly line dedicated to inline configuration engines. To produce a V6 on this line, as it currently stands, would be both complicated and costly. As the junior partner in this new Amarok-Ranger project, VW will not be setting the specification agenda, however. A possible 6-cylinder solution is the production of Ford's 3.0-litre Power Stroke V6 turbodiesel, for installation in both firms' next-generation bakkies.
The Power Stroke turbodiesel is rated at 186 kW and 600 Nm, making it adequately potent to replace the Amarok's 3.0-litre V6. However, if Ford decides to utilise the Power Stroke motor in the next-generation Ranger and Amarok it will produce in Silverton, it wouldn't feature exclusively in the German firm's bakkie. No, If the Ford V6 gets the go-ahead for local production, it will be present in both the Ford and VW, which means the latter will lose its unique marketing leverage as the only V6 diesel bakkie in Mzansi.
Will Amarok thrive – or merely survive?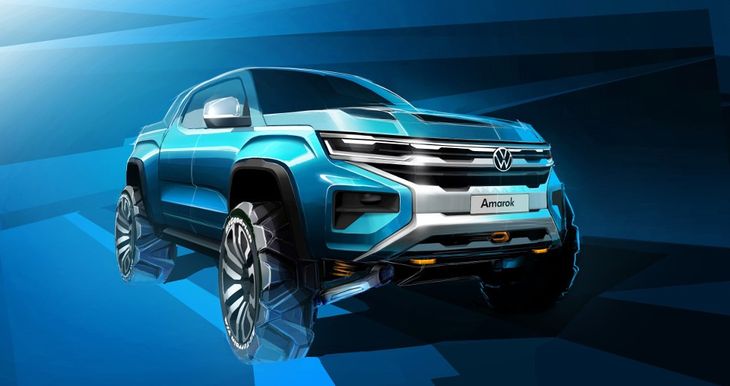 Without a V6 as its calling card, will people be enticed by a VW-badged Ford bakkie?
If the Amarok loses its powertrain ascendancy in the local market, something which ostensibly accounts for most of its sales traction, why would bakkie buyers favour a badge-engineered VW AmaRanger?
VW has spoken of differentiation by virtue of design and cabin technologies. Be that as it may, could the Germans' ergonomics and infotainment system in new Amarok be that superior to the American brand's? By virtue of its Sync system, Ford has demonstrated fine capability with regards to bakkie infotainment and cabin digitisation.
The Amarok sells in South Africa, for 2 simple reasons: its V6 turbodiesel engine and impressive chassis. Exterior design and infotainment capability do not differentiate it.
Did you know (most don't) that the current Amarok has more cross-members strengthening its ladder frame than (many of) its rivals? A total of 7; the current Ranger has 6.
If you remove the Amarok's technical features of excellence – that V6 engine and overengineered frame – where does that leave VW's bakkie? Could local production ultimately cause the demise of the German premium double-cab? Without exclusive use of the V6 engine configuration, which has made it successful, that might be the case.
VW is going to score hugely in Europe, by building a massive number of Ford passenger vehicles with its MEB electric vehicle architecture. But for the local Amarok product management team, the 2022 AmaRanger will have far fewer USPs than its predecessor.
Related content:
Next Volkswagen Amarok to be built in SA