Compared with its predecessor, Mercedes-Benz's GLE boasts more space, better refinement, a multitude of tech improvements, as well as a revised engine range. We drove the 'E-Class of SUVs' at its media launch in Gauteng to see how it stacks up against a slew of rivals in the Premium SUV segment...
What is it?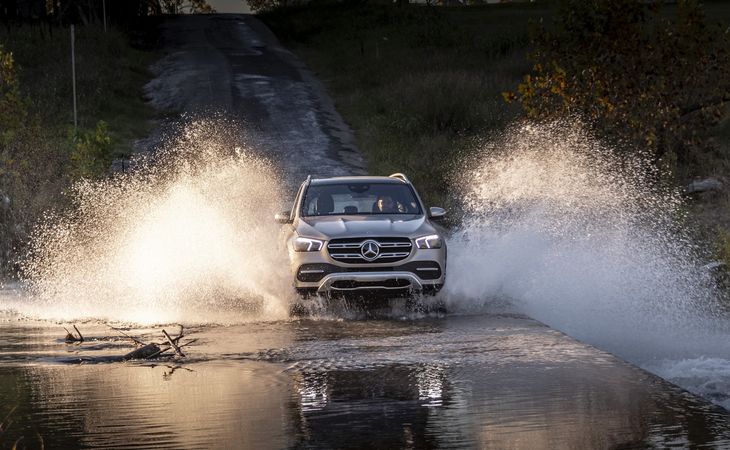 Not a place 99% of owners will take their GLEs, but Benz's newcomer is a capable off-roader.
The GLE was formerly known as the ML, but now that most of us are familiar with Mercedes-Benz's new naming convention for its SUV ranges, it's easy to figure out where the GLE sits in the lineup. It fits in the gap between the GLC and GLS and can be ordered either as a 5- or 7-seater.
Compared with the previous GLE, this new model is 231 mm wider, 24 mm lower and has an 80-mm longer wheelbase. While the GLE is likely to find primary use as a luxury family vehicle, it is fitted with a full assortment of off-road equipment including an optional low-range transfer case.
The GLE launch lineup comprises 1 turbopetrol and 2 turbodiesel derivatives. In 2020, Mercedes-AMG GLE 53 and 63 S versions will join the range.
Are the engines good?
All engines in the initial GLE range were showcased at the media launch, but, among them, the powerplant in the GLE 400d definitely stood out the most. We recently experienced this engine in the CLS 400d and it seems to hit virtually every mark that a premium manufacturer such as Mercedes-Benz could set. It's an in-line 6-cylinder turbodiesel with 243 kW and 700 Nm of torque on tap from 1 200 rpm. It can certainly get a move on and doesn't suffer from noticeable turbo lag, plus it pulls smoothly through the entire rev range and remains hushed – even at idle. The claimed fuel consumption is 7.5 L/100 km, but real-world figures suggest it will settle in the 8s per 100 km – which is still excellent for a large, premium SUV.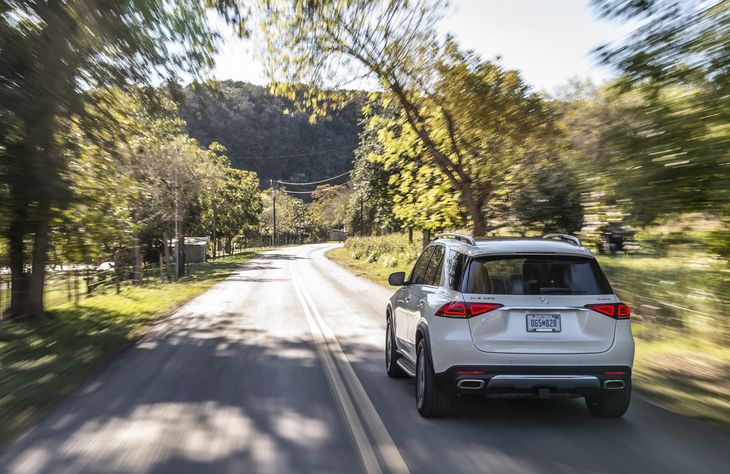 Looks are a bit understated but the engines under the bonnet are excellent.
The 300d unit uses a 4-cylinder turbodiesel engine with outputs of 180 kW and 500 Nm. Those are some impressive figures for a 4-cylinder, but it does seem to labour more than its 400d sibling, with more noticeable surges when it enters peak torque. It still pulls the GLE along easily and doesn't struggle when loaded with passengers. With a claimed fuel economy of 6.4 L/100 km, it could certainly go long distances without fill-ups.
The turbopetrol derivative is badged GLE 450 and it makes use of an in-line turbocharged 6-cylinder with peak outputs of 270 kW and 500 Nm of torque. I think you would "have to have" a petrol engine badly to choose this derivative over the other 2. It's only a touch cheaper than the 400d and a smidgen faster by comparison (5.7 vs 5.8 seconds from 0 to 100 kph), but it has to work harder – and, therefore, consume more fuel – to get the same job done. If you really want a petrol-engined GLE, it's probably worth waiting for the Mercedes-AMG 53 or even 63 S to make their arrival.
As for the transmission, there is only a 9-speed automatic. Having said that, it does the job perfectly, so much so that it was hard to tell whether the GLE "had a gearbox at all" and, as far as compliments go, that's about as big as they get for slushboxes.
Is it comfortable inside?

Rear passengers are afforded 69 mm more legroom.
Mercedes-Benz's current interiors are beautifully designed and laden with modern tech. In terms of passenger comfort, the rear passengers are afforded more space with 69 mm more legroom and 35 mm more headroom. The rear seats also recline and slide forwards and backwards by 100 mm. There is also the option of adding a 3rd row of seats, which can all be adjusted (and folded electrically) via buttons in the load bay.
A full-width infotainment screen is fitted with the latest MBUX software (you can talk to it and issue it commands by saying "Hey Mercedes"), plus there's an optional wireless charging bay underneath the central air vents and at least 2 USB ports up front to connect to the infotainment system.
Comfort-wise, the front half of the GLE's cabin is ergonomically sound, replete with easy-to-access controls and a central touchpad. One uses the latter much like a computer mouse to toggle the infotainment system's settings – and options can be accessed impressively quickly. The central grab handles would come in handy if you intend on going properly off-road (as we did) and the seats are sumptuously comfortable over long distances.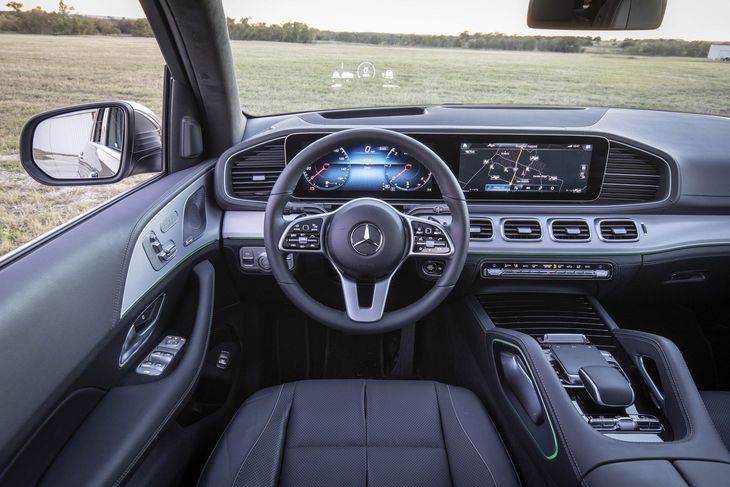 The centre screen (which combines the instrument cluster and infotainment display) dominates the GLE's fascia.
Unfortunately, iffy finishes, which have let Benz down in its most recent models, have crept into the GLE too. It has a great-looking interior, but when you look at it closely and start wiggling and prodding bits, some of the material choices, as well as the overall build quality, could be better.
Those who want generous luggage space will be pleased by the 825-litre load bay (5-seater), which expands to a whopping 2 055 litres with all the rear seats folded down. Benz has also increased its premium SUV's load-bay width by 72 mm so that wider items can be loaded with relative ease.
What's it like to drive?
There is a fair number of suspension options to choose from in the GLE range... The cars we drove off-road were equipped with Airmatic adaptive damping (R29 000) – it's an air suspension system that adjusts dynamically and seemed to cope well with the 4x4 track we traversed. It damped the major bumps and thuds well and, combined with the off-road package (R32 300), made mincemeat of a reasonably tricky course. These 2 systems really make off-roading easy and no longer something reserved for trained drivers and their lift-kit vehicles with shovels strapped to their roofs.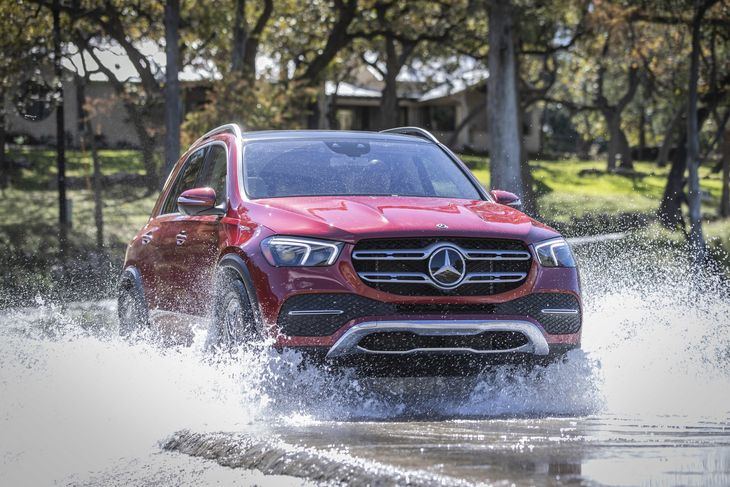 There are several suspension choices on the options list; this kind of off-roading requires a special off-road pack.
The cars I drove on-road were standard (with steel springs). They rode well, suppressed road noise and remained comfortable over mixed tarmac surfacing. The competitors we have tested in this segment (Discovery, X5 and XC90) were equipped with air suspensions, so we'll reserve ultimate ride-comfort judgement until we've road-tested a similarly-specced GLE. You can optionally fit the E-Active Body Control system (R110 600), which uses cameras to set up the suspension for the road ahead and actively adjusts the vehicle's body to remain as level as possible over all surfaces.
Which extra-cool features are available?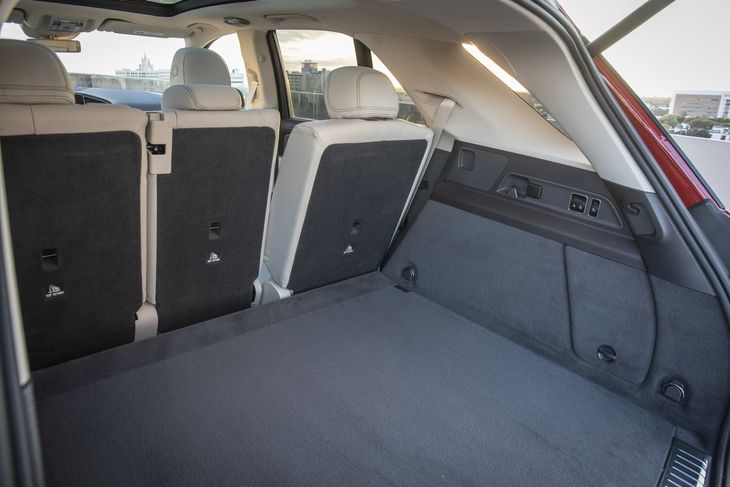 Rear seats recline and slide forward electrically via switches in the boot.
As is the way with premium vehicles, the really interesting kit is banished to the options list. If you can afford to splurge, consider speccing adaptive cruise control with route assist. This notes congestion on your route and automatically reduces the GLE's speed before you arrive at a traffic jam and need to slam on the brakes. Semi-autonomous driving functions are also available, they take care of steering for short periods of time. The GLE can also assist you when reversing your trailer (it utilises cameras and steering prompts), which takes most of the stress out of those manoeuvres.
If big wheels are what you're after, you can spec between 18- and 22-inch wheels on a GLE (with or without run-flat tyres).
Summary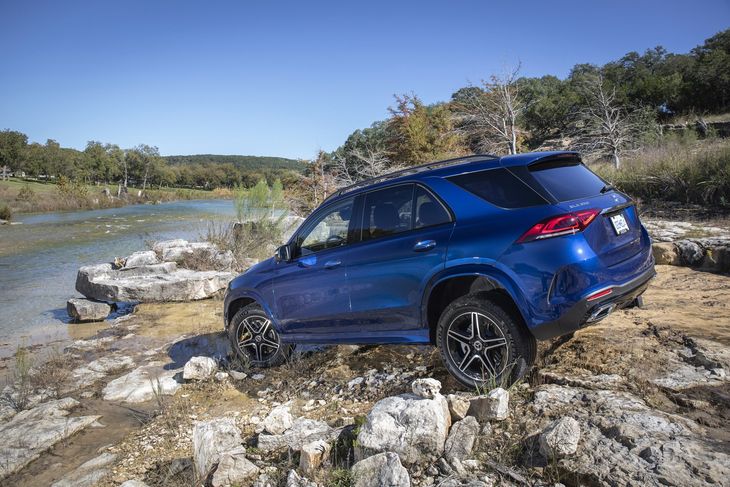 The GLE is capable in so many ways, but does it stand out enough?
Mercedes-Benz's new GLE joins the fray at a time when most of its competitors have new products on the market. The BMW's X5 is less than a year old, the Land Rover Discovery is only in its second year and Volvo's XC90 has just been facelifted. Audi will also be launching an updated Q7 soon. And that's before I even mention other competitors from Jaguar, Jeep, Porsche and Volkswagen... It's a crowded market, to say the least, and it's not certain that the GLE really sets the standard in the Premium SUV segment in any particular facet of its overall package. It's a good all-round luxury offering endowed with lots of great tech, good off-road credentials and more than enough load space to pack things for the family holiday. But, its competitors do much the same and I'm not sure the Benz does enough visually to lure buyers – well, at least until the AMG versions arrive.
2019 Mercedes-Benz GLE Price in South Africa (August 2019)
Mercedes-Benz GLE 300d R1 210 500
Mercedes-Benz GLE 400d R1 351 200
Mercedes-Benz GLE 450 R1 329 400
Further Reading
Porsche Cayenne (2018) Launch Review
Mercedes-Benz GLE (2019) International Launch Review