Mercedes-Benz G-Glass be warned: Land Rover is developing a V8 version of its new Defender; the prototype is believed to be powered by JLR's long-serving supercharged 5.0-litre V8, but the production version could utilise a 4.4-litre V8 turbopetrol from BMW.
Picture credit: S. Baldauf/SB-Medien. We have paid for these photos and at the photographer's request, have watermarked them.
*Update* More recent photographs showing a Defender prototype with high-performance brakes have emerged. We can also clearly see the quad exhaust system.
As Land Rover looks to an electrified future and thriving in a post-Brexit and Covid-19-lockdown automotive landscape, the Coventry-based firm is focusing its efforts on producing fleet-emissions-reducing hybrids and EVs such as the I-Pace; that is not to say that Land Rover has lost its penchant for producing high-performance off-roaders, however.
Far from it – apart from the fact that Land Rover is applying the finishing touches to its next-generation Range Rover, Autocar has published spy photographs of an undisguised Defender sporting "Prototype Vehicle" stickers (reserved for testing mules). The vehicle was photographed near the firm's development facility in Warwickshire in the United Kingdom.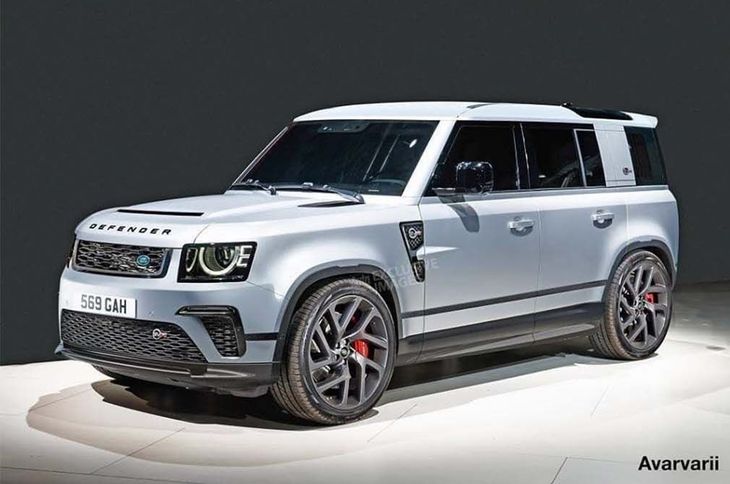 Render of the Land Rover Defender SVR via Avarvarii/AutoCar
The new Defender's international media presentation event was recently hosted in Namibia – where our correspondent Danie Botha duly put the newcomer through its paces – and we've already published a Specs & Price article of the new range. The initial line-up consists of a 2.0-litre turbopetrol and –diesel engines, as well as a P400 MHEV – a mild hybrid that utilises a 3.0-litre V6 turbopetrol with an electric supercharger and a belt-integrated starter generator linked to a 48V system.
But just as the new Defender is a premium SUV with notable off-road ability, but a far cry from its archaic utilitarian predecessor, it might be naïve to believe that Land Rover would be content to limit its newcomer to 4- and 6-cylinder engines. After all, if the Coventry-based firm hopes to take the fight to the equally iconic Mercedes-Benz G-Class, of which the overwhelming majority of sales are accounted for by the 4.0-litre V8 turbopetrol-powered G63 AMG, it will need much more firepower.

Land Rover has made no secret of the fact it wants to benchmark the top Defender against the iconic Mercedes-Benz G-Glass.
Last hurrah for the SV8?
Land Rover engineers have previously suggested to Autocar that the Defender could be adapted to utilise a V8 motor and the images it has published clearly show that the 110-bodied prototype has a quad exhaust system. What's more, registration data for the car indicated it was equipped with a 5.0-litre petrol engine, which suggests it had a 5.0-litre supercharged V8 under the bonnet.
The engine, which has powered the Jaguar XFR, XJ and Range Rover derivatives, the Range Rover Sport SVR, Range Rover Velar SVAutobiography and, of course, the Jaguar F-Pace SVR, is a well-known quantity, but it's an old, thirsty (if throaty and potent) motor near the end of its production life. The Bridgend Ford factory in which it's made will close its doors at the end of the year.
Autocar understands Land Rover intends to produce the V8-engined Defender as a low-volume derivative aimed at performance enthusiasts... If so, it stands to reason that the firm would stockpile the Ford-built V8 to build the special versions; after all, emissions targets are much less of a priority for low-volume special editions.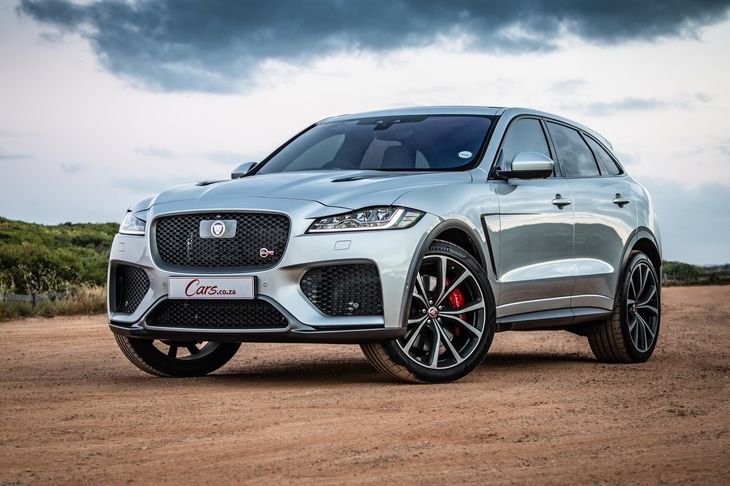 The Jaguar F-Pace SVR, which we tested late last year, is powered by the supercharged 5.0-litre V8 petrol motor.
This is apparently not a project of Land Rover's Special Vehicle Operations (SVO) division, but an offshoot of the existing Defender engineering operation and it is believed the Defender V8's motor will be tuned to produce about a moderate peak power output of 375 kW (lower than SVR versions) and mated with an 8-speed ZF automatic transmission.
Underpinned by the Defender's aluminium-intensive body shell – claimed to be the stiffest Land Rover has ever produced – the flagship should feature larger wheels, a lowered ride height and an air suspension, as well as an optimised selection of on- and off-road driving modes. Suffice to say the thundering quad exhausts will be retained.
The case for BMW power…
However, why would Land Rover produce a low-volume, if enthusiast-pleasing, Defender V8 – even as a farewell to the supercharged 5.0-litre motor? Selling such a product could be quite profitable for the Coventry-based company in the short term, but in these cash-strapped times for the automotive industry, research and development costs need to be kept to a minimum and are expected to be fully amortised through series production.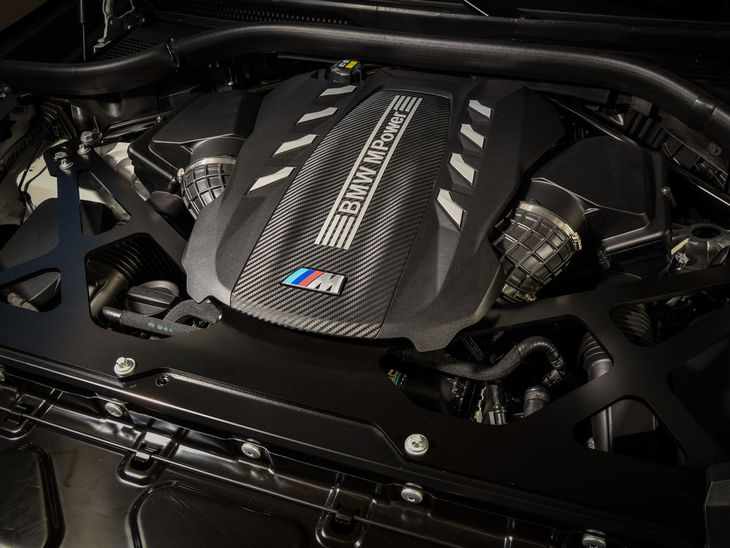 The most powerful iteration of BMW's 4.4-litre V8 is reserved for the Competition versions of the X5 M/X6 M siblings.
Besides, limited editions tend to come out near the end – not the beginning – of a product's lifespan; the Defender is brand new. But what if Land Rover was using the supercharged V8 primarily to test the SUV's dynamic responses with the weight and power increases of the larger motor? What if the motor was about to make way for a BMW powerplant?
Consider that Jaguar Land Rover will, in all likelihood, begin to the use BMW's twin-turbocharged 4.4-litre V8 under a wide-reaching powertrain deal struck between the British and German firms. It has not been officially confirmed by the Coventry-based firm, but Autocar understands that it's a mere formality. In X5 M trim, that motor produces peak outputs of 460 kW and 750 Nm!
Last year it was announced the two companies would co-develop electrified powertrains, but sources close to BMW have recently revealed the deal had been extended to include supplying JLR with a range of internal-combustion engines, ostensibly so that the latter could focus its efforts on developing electrified power units.
Remember, some Land Rovers were famously powered by BMW engines when the Munich-based firm owned the Coventry-based brand 25 years ago… We'll keep you posted.
Related content:
Land Rover Defender (2020) Specs & Price
Land Rover Defender (2020) International Launch Review
Why BMW and JLR Need Each Other
BMW X5 M Competition (2020) International Launch Review