Kia's all-new, 4th-generation Sorento will be arriving in South Africa during the first half of 2021 and while it doesn't have the off-road pretensions of its bakkie-based rivals, such as the Toyota Fortuner and Ford Everest, the Korean firm's North American subsidiary has unveiled a pair of concepts that highlight the model's adventurous side.
Having secured the 2020 World Car of the Year title with its biggest SUV, the Telluride (built in the US in left-hand-drive guise only, which is why it's not available to markets such as ours), Kia has set its sights on consolidating a robust and reimagined SUV line-up. Kia Motors SA recently expanded its Seltos line-up with turbodiesel derivatives, will launch the Sonet compact family car soon and the new Sorento 7-seater next year.
Kia Sorento (2021) International Launch Review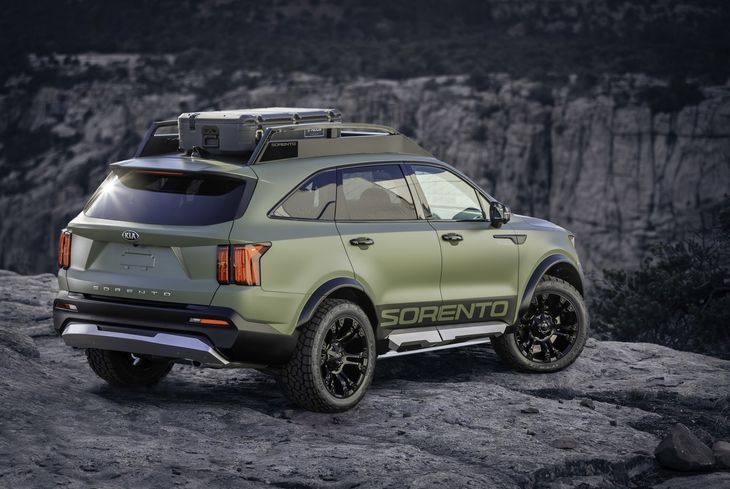 As the next step in the brand's capability-focused product strategy (more about this later), the new Sorento is "poised to bring customers a new level of trail-ready toughness not yet seen from the brand", Kia says. To this end, Kia Motors America has unveiled a pair of custom-built Sorentos – the Yosemite Edition and the Zion Edition, which are based on the Sorento X-Line package, which features 20-inch wheels, increased ride height to 210 mm, improved approach/departure angles, more advanced AWD with snow-mode, and more heavy-duty roof rails than the current model.
The Yosemite Edition, which has a matte "Pine Green" finish with gloss and matte black accents, is meant for "elevation adventuring and mountain living", while the Zion Edition (with a gloss "Desert Sand" finish with gloss black accents) is "a desert escape vehicle made for stomping dunes".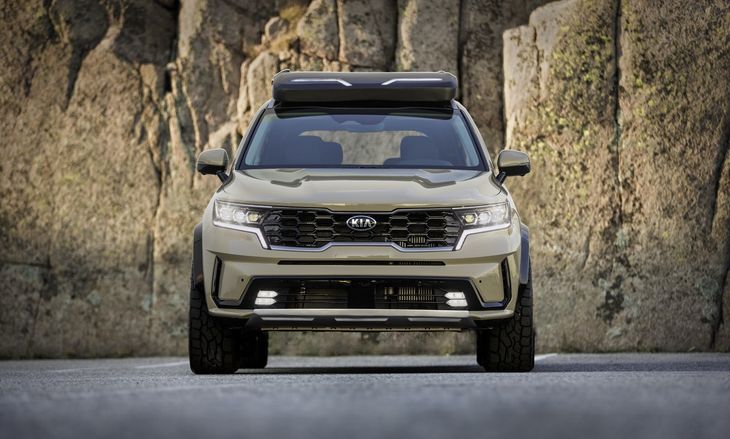 Both concepts feature custom fender flares that cup 20-inch wheels shod with 32-inch all-terrain tyres. Exterior accoutrements include custom skid plates and brush guards in a satin chrome finish. The Yosemite Edition has a beefed-up roof rack and the Zion Edition a full-length cargo top.
Suffice to say Kia Motors America (KMA) has no plans to put the Yosemite and Zion Editions into production, although they are undoubtedly ideal rolling advertisements for LGE-CTE Motorsports of San Dimas, California, which built the vehicles for KMA. Kia will, however, offer a range of dealer-installed accessories, such as roof rack crossbars, tow hitches for trailers and side steps for the new model, in North America anyway.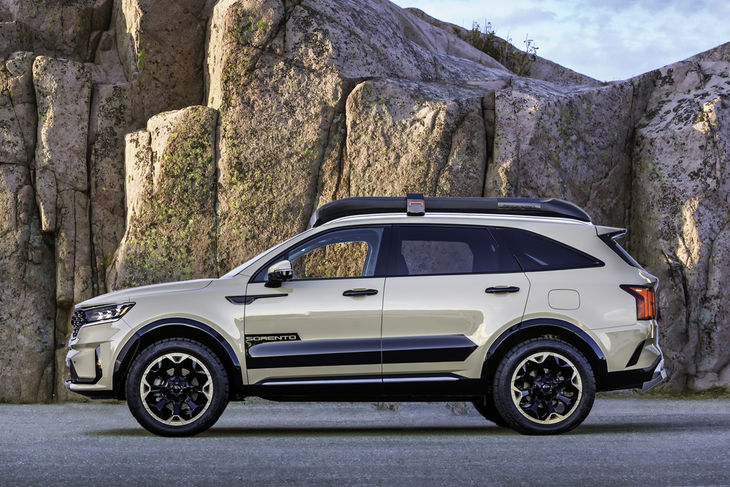 Why these concepts are significant
For Hyundai Kia to truly break into the rugged off-roader market, its current crop of unibody SUVs, of which the Venue and Sonet are the smallest and Hyundai Palisade and Telluride, the largest, is just the starting point. To grow its off-roader portfolio, the Korean firm would need to produce vehicles with ladder-frame architectures because chassis-based SUVs deliver excellent durability and robustness in off-road conditions. Although cornering dynamics and high-speed stability are the debits, there is no question that a great many SUV customers see this as a fair trade-off.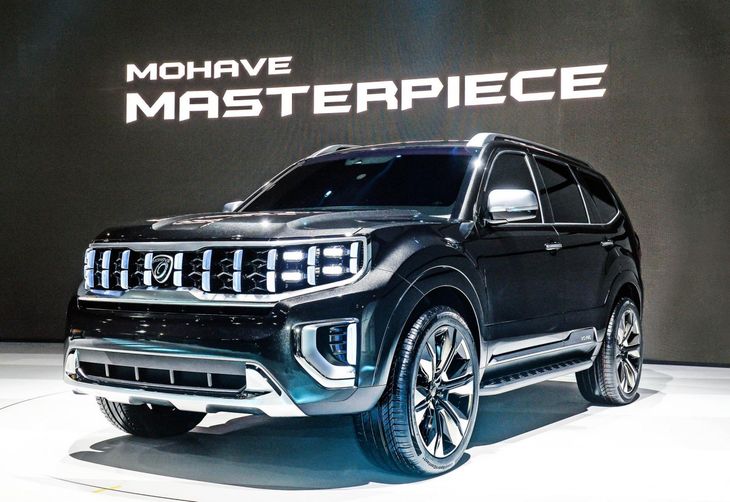 Cheaper to engineer and assemble than monocoque SUVs, Toyota's ladder-frame vehicles, such as the Fortuner, Land Cruiser Prado and Land Cruiser 200 are handsomely profitable. It's well known that Hyundai Kia is currently developing a body-on-frame pick-up to take on the Toyota Hilux, Ford Ranger, Isuzu D-Max and Nissan Navara (and a rumoured Cruiser-rivalling off-roader) in which its new 6-cylinder turbodiesel might work well.
Whereas some other brands would struggle with the issue of launching "rudimentary vehicles" to rival Toyota's Land Cruiser business, in terms of marketing legacy, Hyundai Kia has no such issue. Both Hyundai and Kia have produced and sold authentic ladder-frame SUVs in the past. Just last year, Kia unveiled the Mohave Masterpiece concept, which was based on a ladder-frame chassis, so something's undoubtedly in the pipeline!
Related content:
Kia Sorento (2021) International Launch Review
Kia Sonet (2020) International Launch Review
5 reasons Hilux and Ranger should worry about a Korean bakkie onslaught