Many of you have asked how much has Toyota changed with this facelifted Hilux. Here we highlight some of the key updates.
Despite many pundits often and incorrectly assuming a facelift is just a visual update where a new front bumper is fitted, the changes to the Toyota Hilux are way more than skin deep. This current Hilux platform was launched in SA back in 2016, but the raft of changes brought in with the facelift brings new levels of performance, convenience, and technology.
Toyota Hilux specifications and latest prices
Exterior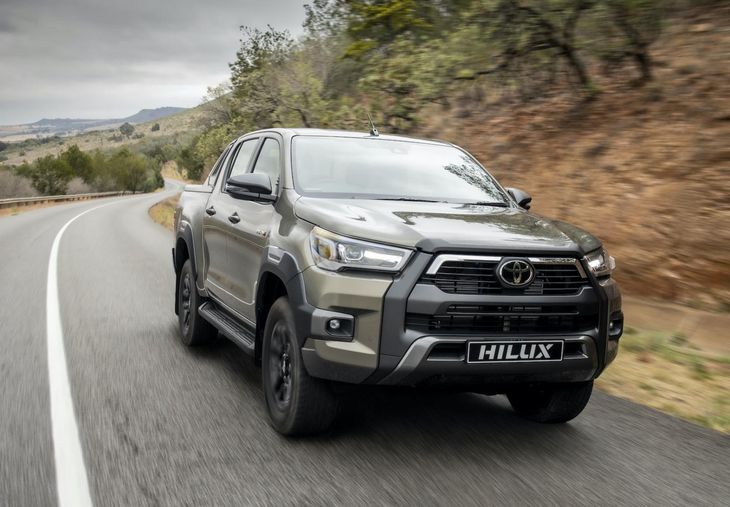 The updated Toyota Hilux in Oxide Bronze with the new front end and daytime running lights on display.
Visually, yes there are changes in the form of two new colours, one of which (Oxide Bronze) you can see here. There are new-look slim-line headlamps, an all-new front grille as well as a new-look bumper. Depending on trim, some higher-spec models gain Bi-LED headlamps and LED turn-signals. The Legend models (top-spec) are equipped with new 2-tone 18-inch alloy wheels wrapped in 265-60-R18 tyres.
There's also a new RS level of trim, but before you all get excited, RS stands for Roller Shutter. This optional accessory package is for the Legend and features a sports bar, rubberised bin as well as the motorised roller shutter for the loadbay.
Engine and performance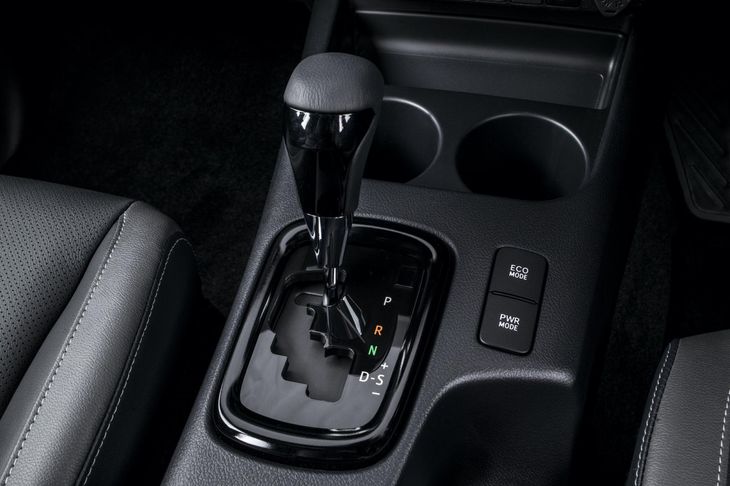 When paired with the 6-speed automatic transmission, the updated Hilux boasts outputs of 150 kW and 500 Nm.
The headline change is with regard to the powertrain. Toyota has imbued its GD-6 with more power and torque. The 2.8-litre 4-cylinder turbodiesel motor produces 150 kW and 500 Nm, which is 20 kW and 50 Nm more than the previous version. Toyota says the additional power comes courtesy of a larger turbocharger and a new common-rail injection system. It's important to note the 500 Nm is only available on the automatic derivative, than manual models remain at 450 Nm. Speaking of transmission, Toyota says the 6-speed automatic gearbox offers "improved acceleration, especially while towing." What's impressive is the motor's efficiency is claimed to have been improved "by up to 11%"
The updates are not just limited to the 2.8 GD-6 motors, with the 2.4 GD-6 now also boasting the same tow rating of 3.5 tons. There's also been some substantial work to the suspension, with Toyota adding new spring rates, new shock absorbers, and new suspension bushes which will help address comfort issues that afflict most unladen double-cab bakkies. We drove the newcomer in off-road conditions back in early October, you can read our initial impressions here.
Connectivity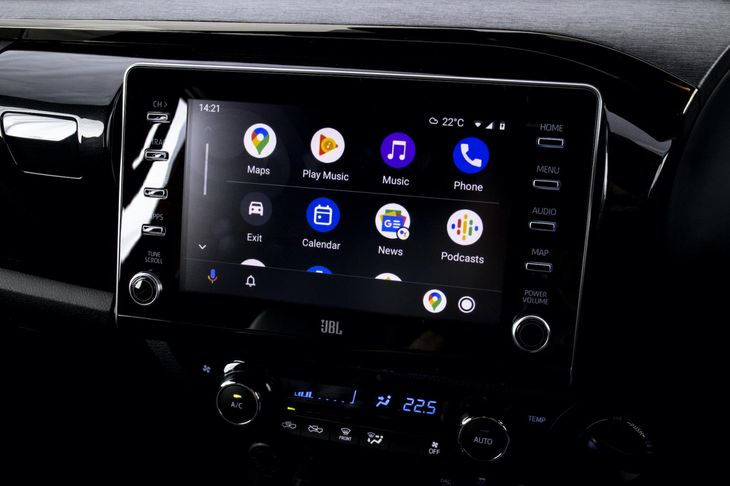 Android Auto in the Toyota Hilux
If there was one area where Toyota was lagging, it would be the in-car communication stakes. Ford's Ranger had it licked when it came to 21st-century smartphone connectivity, but finally, the Hilux has caught up. The updated Toyota Hilux now features an all-new 8-inch infotainment system with Apple CarPlay and Android Auto functionality. This allows for music streaming services as well as access to real-time navigation and traffic info via Google Maps. As a bonus, there's now an in-car Wi-Fi hotspot and complimentary 15Gb data. For the audiophiles, Toyota has introduced a 9-speaker JBL sound system into the Legend models.
Safety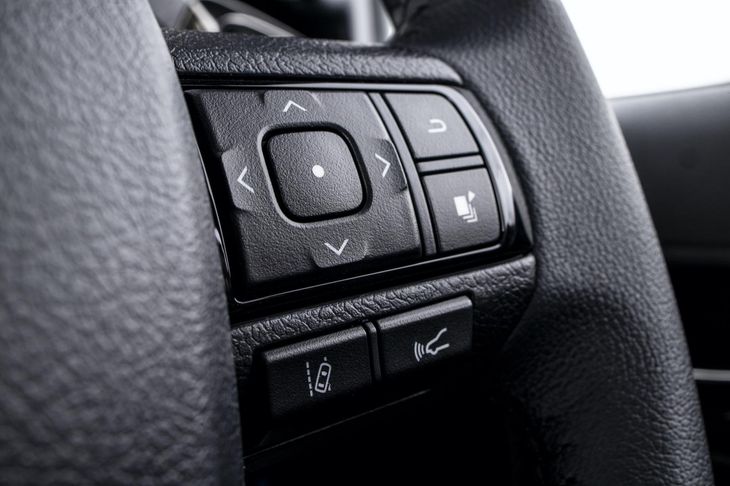 The new safety systems in the updated Toyota Hilux
Toyota has bolstered the Hilux's safety offering with the addition of the Toyota Safety Sense package. This comprises a pre-collision system, road sign detection, lane departure alert, and adaptive cruise control. The Safety Sense package is standard fare on the Legend 4x4 models.
Interested in the Toyota Hilux? Search for units for sale here:
Further Reading
How Toyota got Hilux to 150 kW
Toyota Hilux (2020) Specs & Price
Toyota Hilux (2020) Launch Review