The upshot of General Motors withdrawing the Chevrolet brand from, and ceasing operations in, South Africa, is that Isuzu will become an independent manufacturer and distributor. What is the future of a bakkie-only brand in a bakkie obsessed country? Bright – our contributor argues.
South Africa is a fiercely loyal bakkie market and our biases can often turn to irrational hostility. Amongst all the maddening brand rivalry and pseudo-scientific justifications, there is Isuzu. And much like the Cheetahs rugby team, nobody dislikes Isuzu.
There is good reason for this. In South Africa, Isuzu is what many others can only claim to be: the authentic bakkie brand. The brand only sells bakkies, no passenger cars or SUVs. The heritage is a timeline of elaborate Samurai-themed 1980s television marketing, vinyl seats, indestructible KB250s and the first proper leisure double-cab: the original KB280 LE.
In 2017, Isuzu can perhaps change the way the entire bakkie business in South Africa operates and it's all the consequence of opportunity created by a rather sad – and completely uncharacteristic – German automotive company failure. For nearly 9 decades Opel has been the stepchild of the German auto industry. Owned by General Motors (GM), it never managed to evolve into the luxury brand business, with attractive margins, that all other German automotive companies achieved.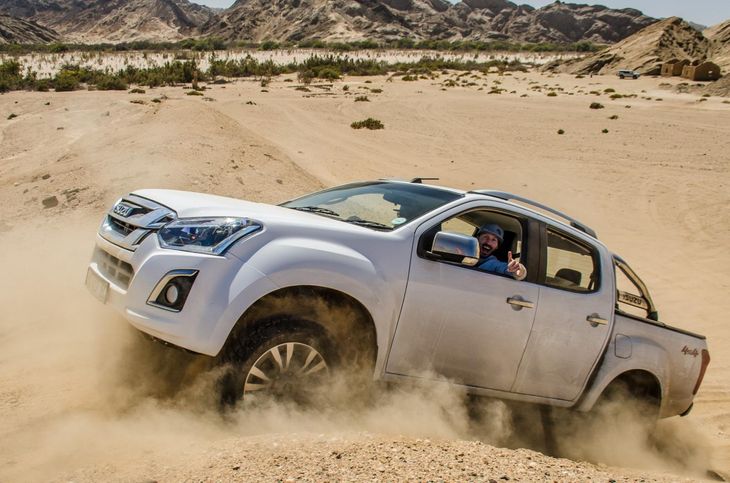 Isuzu launched the updated version of its KB in Namibia last year; it famously featured in Episode 1 of The Journey on Cars.co.za.
In March, the situation became intolerable for GM and it did what had been expected for quite some time. It sold Opel, rather surprisingly, to the French company Peugeot Citroen (PSA). What the PSA takeover of Opel would mean for South African was initially unclear, but the feeling was always that there would be a severe restructuring of GMSA's curious local offering, which housed Chevrolet, Opel and Isuzu – all operating from the same dealerships and sales organisation.
The greatest South African asset has always been GM's production facilities in Port Elizabeth, which has produced Chevrolet cars (most recently the Spark budget car and the Ute light pickup), various Opel models ... and Isuzu bakkies, providing GMSA's business with price shielding due to the manufacturing credits. All of this has changed. Rapidly.
On May 18 (2017), Cars.co.za reported that GMSA had announced it will no longer produce cars in South Africa, having sold its shareholding in the Struandale industrial facility to Isuzu Japan. Click here for the full story. It's a tragedy for Chevrolet in South Africa (Opel could survive as part of Peugeot SA), but for Isuzu, this is a new beginning.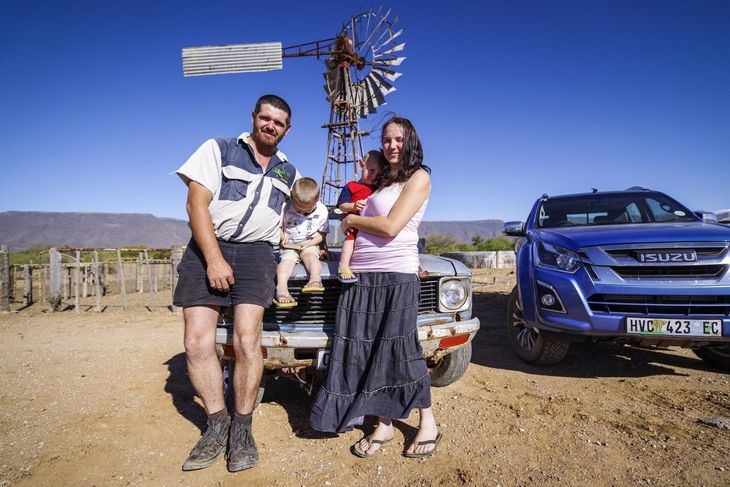 Daniel Kotze of Vanrynsdorp (seen here with his wife and 2 of his children) owns 7 KBs. Behind them is his favourite, a 1979 KB, which was owned by his grandfather and father.
Bakkies are the best business
If you are particularly knowledgeable about the history and dynamics of South Africa's fascinating bakkie industry (in terms of its complexity and particular brand bias), you'll recognise that Isuzu has been an asset waiting for its true value to be unlocked. These are bakkies renowned as workhorses, which also have the potential to profit from the robust double-cab leisure market, where Volkswagen's new Amarok has just proven that R700 000 price acceptance is possible.
Automotive brands trading in South Africa cannot ignore the importance of our bakkie market. Mercedes-Benz is bringing its X-Class double-cab bakkie here later this year for exactly that reason. Bakkies are big business in Mzansi and when the double-cab leisure market was first established, in the mid-1990s, it was not Toyota or Ford who dominated – but Isuzu.
Those first Isuzu KB280 LE double-cabs had comfortable seats and car-like ergonomics when most rivals offer carpet-quality upholstery and military vehicle user-interface design. Its 2.8-litre turbodiesel engine was also quieter and smoother than any competitors – most of who used aftermarket turbochargers instead of holistically designed OEM units – in South Africa.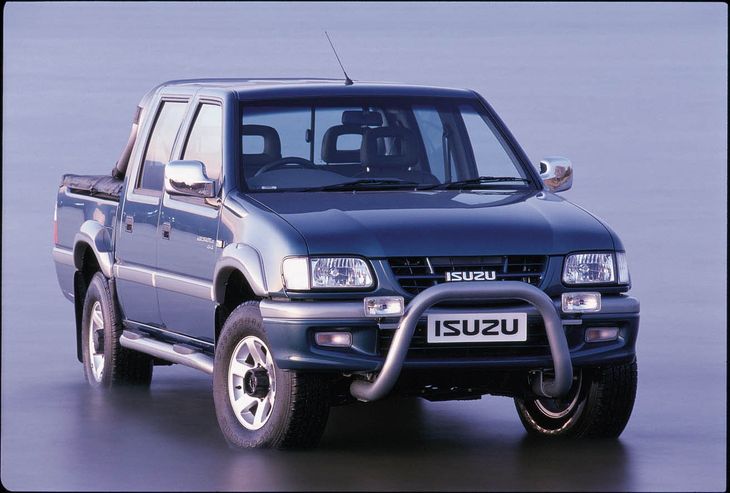 The Isuzu KB was one of the first bakkies on the market to adopt car-like creature comforts and offer a less agricultural ride quality.
In the decades that followed, KB was eventually usurped by Hilux and Ranger. In 2017, the double-cab bakkie market has fiercer competition than ever before, but Isuzu has retained a presence.
Imagine a dealership, with no cars….
Isuzu as a standalone brand in South Africa. Ambitious or foolish? As humans, we count to 3 whenever attempting anything ambitious or foolish and as such, I can think of 3 reasons why Isuzu's rejuvenated, independent, South African business might surprise in the years to come.
Firstly: loyalty. As mentioned before, Isuzu has been in South Africa for 5 decades and those customers it has serviced in agriculture and industry are terrifically loyal to the brand. It is that rarity, a generational brand, where grandparents and grandchildren can relate similar ownership experiences. Expect this loyalty to be leveraged by standalone Isuzu dealerships.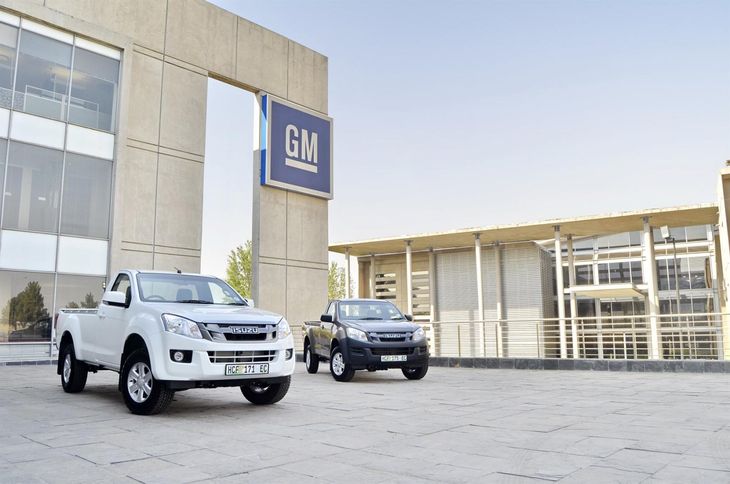 Isuzu plans to have 90 outlets once General Motors' dealership rationalisation has been wound up.

Imagine a dealership which only sells bakkies and appropriate accessories? A service centre which always has the correct diesel injectors in stock. Canopies. Load-bin liners and covers. Off-road or load-bearing endurance tyres. Items which are often impossible to carry – or poorly present - in a mixed-model matrix dealership, due to cost and scale, could be standard line items in these new bakkie-only Isuzu dealerships.
Isuzu has an opportunity to establish a unique retail model in South Africa. If you are a bakkie customer, would you not feel more drawn to purchasing and servicing your vehicle at a dealership that is completely geared to serving bakkie specific customer requirements, instead of hatchbacks and performance cars too?
Isuzu builds 600 000 diesel engines per annum
Secondly: diesel. The last few years, even weeks, have been an unhappy time for engines which run on uncle Rudolph's compression-ignition principle. European cities are advanced in their plans to ban diesel-engined cars by 2025 and Volvo's said it sees no future in the fuel source.
In South Africa, diesel remains boundlessly popular as bakkie fuel and Isuzu is a most prolific supplier of diesel engines – the Japanese firm builds about 600 000 diesel engines a year. The company's entire engine research and development methodology is resolutely focused on making the best bakkie and truck diesel engines imaginable.
It's a diesel effort of impressive scale and has excellent application in the South African bakkie market, which will remain (turbo)diesel-powered for a rather long time.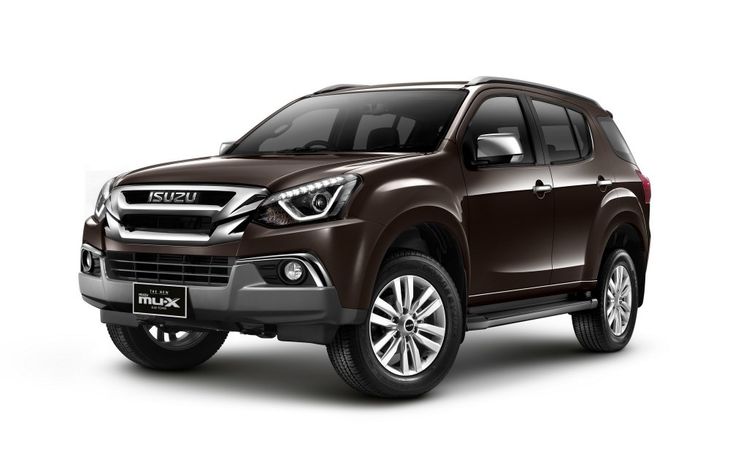 The Chevrolet Trailblazer may have a "future" in the local market after all... overseas Isuzu markets the lifestyle SUV as the MU-X.
Thirdly: SUVs. Yes, I know mention was made of Isuzu's authentically bakkie heritage in South Africa, but they're built some stellar SUVs over time, too.
The Troopers were amazingly capable 4x4s and the success of Toyota's Fortuner could so easily have been Isuzu's if the firm endured with the KB-based Frontier into the new millennium. If we look at what is available in Australia, which is also a right-hand-drive warm climate market, there is an excellent bakkie-based SUV called the MU-X.
Essentially an Isuzu Trailblazer, it has a multi-link coil rear suspension and all the makings of a quality Fortuner/Everest rival. If you were an automotive brand considering the South African market as your business case, consultants would predict some semblance of success with a product portfolio of single- and double-cab bakkies, augmented by robust SUVs. Which is exactly what Isuzu has... Its product matrix is almost uncannily appropriate for South Africa.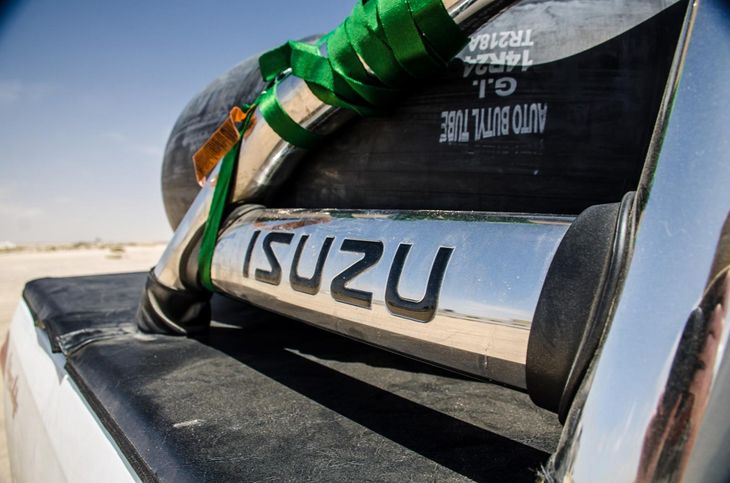 Isuzu has the potential to succeed as an off-road lifestyle brand much in the way that Land Rover, Jeep and Subaru has.
Best of all is that Isuzu's marketing, product planning, parts, distribution and customer service won't be contaminated or diluted by attempting to service both bakkie/SUV and passenger car customers from the same supply chain or dealer network. That's a huge potential customer experience USP.
For 5 decades it has been South Africa's most unambiguously bakkie brand, and now the unbundling of GMSA has availed Isuzu a golden opportunity to reassert itself. If we ask them nicely, Isuzu may even deliver a South African single-cab special edition supercharged KB260 Blazer again. No, wait, that's just my inappropriate 1990s bakkie nostalgia being revealed.
Related content:
Breaking News: General Motors exits SA – Isuzu to step in [with Video]
The Journey Ep 1 – Namibia
Isuzu KB X-Rider : Specs and Pricing in SA
Isuzu KB300 LX 4x4 Extended Cab (2017) Review
Isuzu KB 250 D-TEQ Double Cab 4x4 LE (2015) Review
Facelifted Isuzu KB (2016) First Drive
Toyota Hilux vs Ford Ranger vs Isuzu KB vs Volkswagen Amarok (2016) Comparative Review
In-Depth Comparison: New Hilux vs Ranger vs KB vs Amarok (video)
Drag Race: Hilux vs Ranger vs Amarok vs KB
Want to buy an Isuzu KB?