If you reckon motor shows are dead, think again, because the opening press days at the 2018 Geneva Show turned that notion on its head.
Vibrant, exciting and wildly varied, the show's reputation as the darling of the automotive expo world endures. With global production- and concept car reveals, to European debuts, mega-money tuned exotics, hypercar launches, outrageous track-only specials and a delightful smattering of heritage concepts all crammed into the Palexpo's handful of interconnected halls, there really was "something for everyone".
Two central themes emerged: Large hatchbacks are taking over the executive arena – more on those later – and the hypercar segment is getting really crowded. Bugatti unveiled the Chiron Sport, which the French company says is a more track-friendly version of the regular car. It isn't any faster, but then with a maximum gallop of 420 kph, more speed was never a priority.
For all-electric brand Rimac, the emphasis is clearly on consigning internal-combustion-engined rivals to the history books with 1 408 kW (or should that be killer volts?) blasting the somewhat generic-looking C_Two from 0-100 kph in just 1.85 seconds. Say what? It's probably safe to assume that founder (and genius) Mate Rimac has found a way to bend the laws of physics.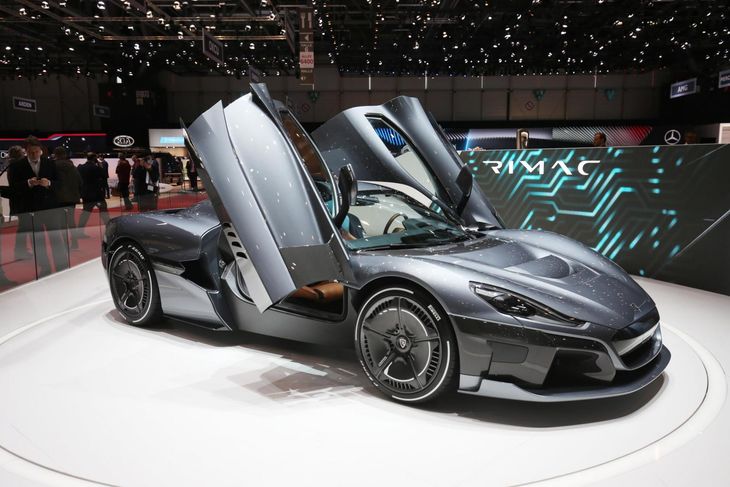 Rimac and its all-electric supercar, complete with 1 408 KILLER VOLTS.
After setting the bar pretty high with the 435 kph Venom GT, Texan speed freak John Hennessey is again targeting – you guessed it – top speed with his "all-new from the ground up" Venom F5. Expect an imminent assault on the 300 mph (482 kph) mark. Yikes!
Also an assault, this time on our eyes, Danish outfit Zenvo presented the impossibly red TSR-S, a street version of its TSR track toy while W Motors launched the impossibly edgy 400 kph Fenyr SuperSport. Fortunately, Pininfarina restored the visual balance with its swoopy and smooth H2 Speed, a car the famed Italian style masters will build in very limited numbers.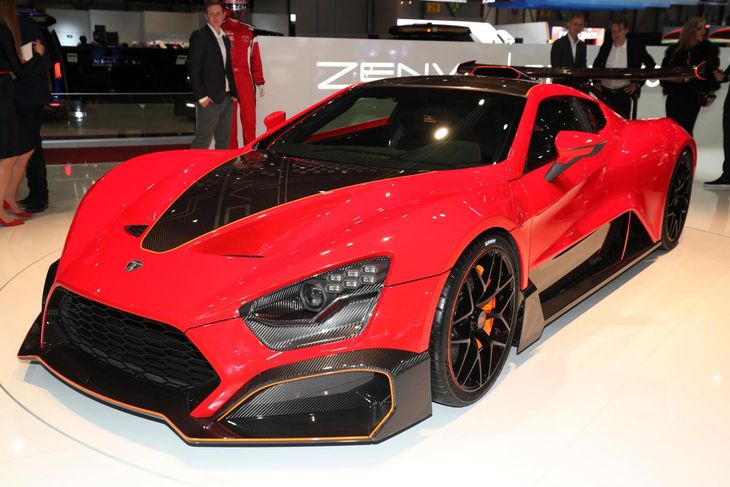 Wild hypercars rained down on Geneva this year, here's the very red Zenvo TSR-S.
Perhaps stung by some of the criticism dished out online to the Senna, McLaren parked a track-only GTR version right alongside it. Less Lego Technic, more freaking hectic, the GTR hushed the dissenters decisively. But was it the most outrageous track car on show? Nope, that honour goes to the Aston Martin Valkyrie AMR Pro, a race car that mixes brutal with beautiful in a way only Aston Martin can.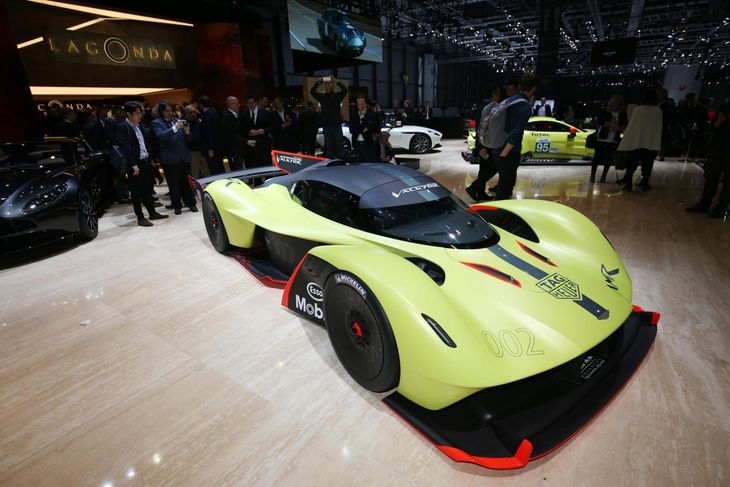 Most outrageous track car of the show? We vote it's this Aston Martin Valkyrie AMR Pro.
That sorts the speedsters, but Geneva is also renowned for its dreamers – previously unseen concept cars that shone brightest this year included 4 sedans and a 'wagon. Hyundai's Le Fil Rouge ('common thread') mixes proportion, sophisticated surfacing and interior elegance to near perfection – bodes well for future Hyundais. Subaru's been teasing us with superb concepts for years, and the Viziv Tourer is no exception.
Stealthy and strong, it deserves a life out on the streets. Volkswagen's 4th model in its I.D. series previews an autonomous, electric, future flagship. It's a sleek and elegant design thankfully bereft of the superfluous detailing that has appeared on the latest batch of production Volkswagens. Finally, Tata's EVision is a crisp and cleanly-styled sedan, which, along with the equally beguiling 45X and H5X concepts (also on display), set a far more handsome template for future Tata models.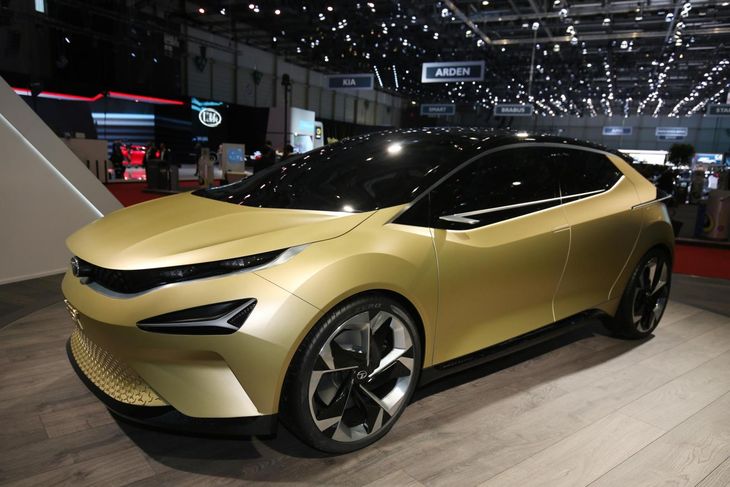 Tata motors even pitched up with some quite interesting designs at this year's show. This is the 45X.
When it comes to concept cars that thrill and delight, Renault are perennial winners, yet this year, not so much. The EZ-GO is probably quite acceptable as a piece of architecture, but as a car – driverless or not – it lacks desirability, creativity and soul. Similar in concept – if not execution – the ironically massive Icona Nucleus is like an alien whale on 23-inch wheels. I'd love to tell you about the Audi e-tron prototype, but each of the 17 times I walked by over the 2 press days it remained under wraps. Publicity doesn't work that way...
As for BMW's Concept M8 Gran Coupe it may as well have been covered too. Who paints a car Mirkwood Forest green and then hides it in an equally murky corner? Truth is, it's probably bloody fantastic in the daylight. Another colour booboo was the now-finally-confirmed-for-limited-production New Stratos. Granted, having an original example in matching gloss black was cool, but black just isn't a Stratos heritage hue.
Acid green, yes, or white with Alitalia livery, anything but light-sucking black. Lexus showed how the right colour can really accentuate design by coating its LF-1 Limitless in a lickable shade of polished copper. As for the brand's newest production crossover, the UX, there are simply too many styling elements to absorb in one viewing – it could do with some industrial ironing.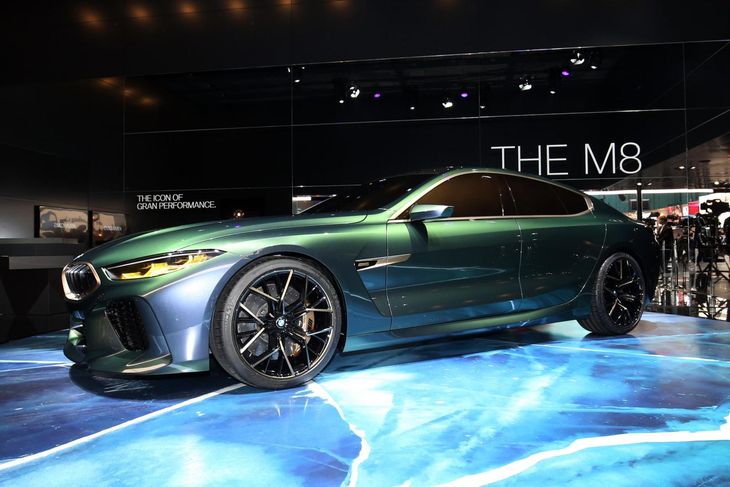 The dark green BMW M8 concept, unfortunately, most of the car was in darkness so it's difficult to tell if it looks good in the metal.
They may have appeared first elsewhere, but the show's real concept stars were Mazda's stunning Vision Coupe and kickass KAI hatchback, plus Honda's pair of Urban and Sports EVs. Look out Germany, a Japanese design revolution is coming.
As for the other central theme mentioned earlier, it appears the world has a serious case of Large Hatchback Syndrome. I'm not saying the Panamera started this, but Mercedes-Benz's GT 4-Door Coupe isn't the slinky 4-door sports coupe you'd expect given the badge. Instead, it's a fat 5-door in the vein of the original Panamera. The BMW 6 Series GT, Audi A5 Sportback, Kia Stinger and VW Arteon are all large hatches vying for various sections of the executive market. So it's no surprise that Peugeot's major contribution to Geneva is a large hatchback in the shape of the unexpectedly handsome new 508. Far better resolved in the metal than in pictures released online, is this the 508 that revives France's executive car dream?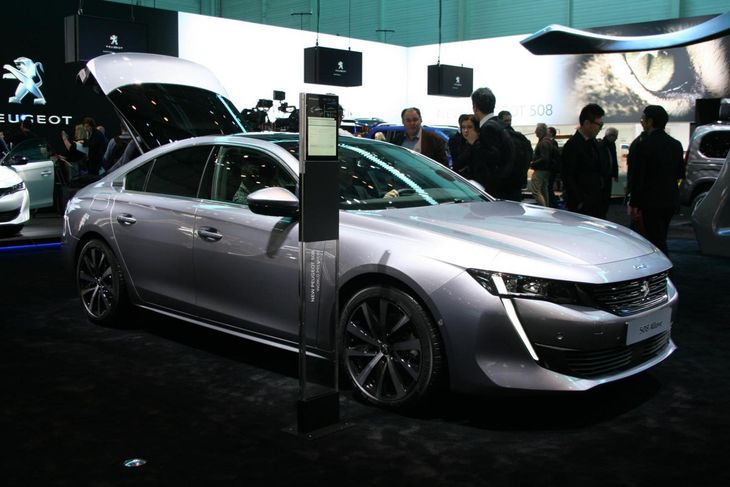 The Peugeot 508 hits at the executive sedan segment. Current Peugeots are rather nice to drive and look at, this one too we expect.
Mercedes' other important introduction was the new A-Class hatchback. Slightly sad-faced with sagging side creases, it has traded some of the previous model's exterior spunk for a quantum leap in interior sophistication. No doubt customers will pay handsomely for the privilege of sitting in its S-Class-like cabin on the daily commute.
Toyota's new Auris is harder to peg. It's visually larger and busier with a gaping mouth, highly sculpted bumpers and a 2-tone paint option. But the flanks are clean and more muscular than any recent Toyota. Consider judgment reserved until I've seen one in government-spec white on 16-inch rims and tyres.
Introduced – with an acceptable amount of cheesiness – as Toyota's new Suprahero, the GR Supra Racing Concept previews the long-awaited new Supra. Smaller and swoopier than expected, the real thing should be both a fitting tribute to, and a torchbearer for, this hugely popular nameplate.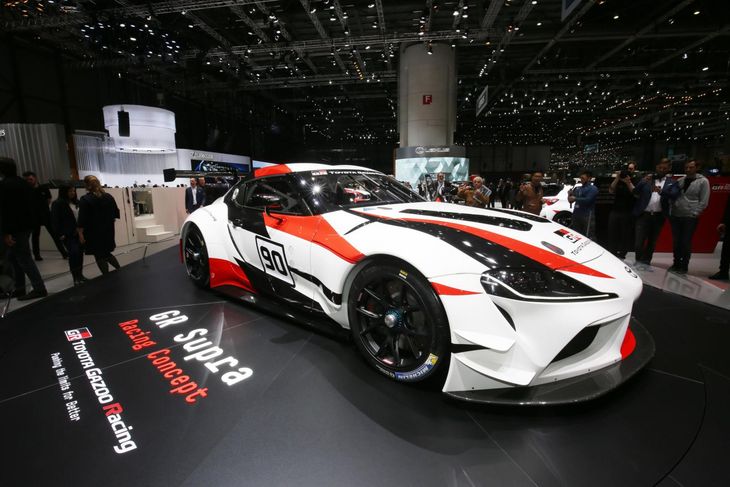 You often see 7 different concepts from Toyota before you actually get a production model. Here's the Supra dressed up as a race car.
Production star car of the show is the Polestar 1 – a sublime reinterpretation of parent brand Volvo's much-adored P1800. It's a masterpiece of considered, restrained design with not a single superfluous line. This cannot be said for the new Audi A6, which has line after line after line stacked up its flanks. More concerning is the bizarre banana crease that runs through the doors – Bauhaus is not amused.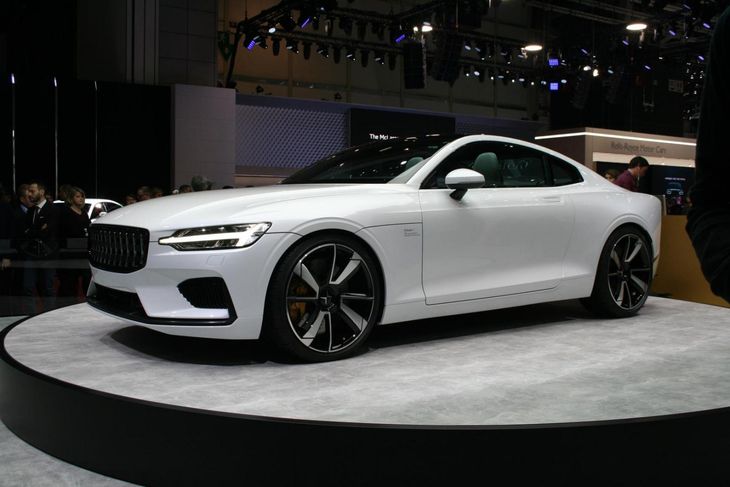 The Polestar 1 shows that simple and clean design can often result in a masterpiece of design.
Related content
New Ford Mustang Bullitt Appears in Geneva
Mercedes-Benz X-Class V6 Engine Details Announced Ahead of Geneva Reveal
Polestar 1 Shows Off Electric Performance Future