Ferrari's current model line-up begins with the svelte Portofino convertible, which debuted as recently as 2017. The unveiling of the Portofino M derivative is, therefore, more of a model-year update than a facelift. The Maranello-based brand's newcomer incorporates a beefier motor, a new 8-speed transmission and other detail updates.
Aestehtically, there is little to distinguish the Portofino M from its predecessor (the "M" is for Modificata, which is to say an update that improves performance, as was the case with the 456M). The car's nose features subtle cut-outs ahead of the front wheel arches, chrome slats in the grille, diamond-finished alloys and the tweaked rear bumper is adorned with a redesigned diffuser, which can be specified in full carbon-fibre.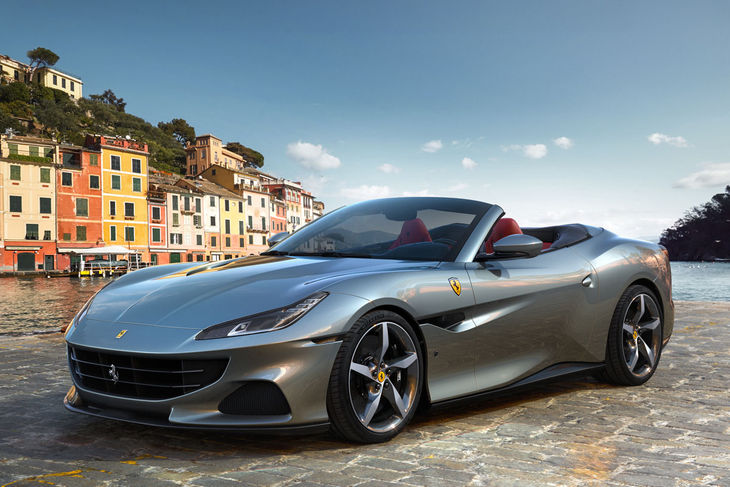 The Portofino M is a much better looking car that its California predecessor, although they appeal to same target market.
From a technical point of view, however, the Portofino's 3.9-litre V8 twin-turbo petrol motor has been fitted with a particulate filter and updated catalytic converters (ostensibly to ensure that the convertible will remain on the right side of stringent Euro-6 emissions regulations), but the Maranello-based firm has nonetheless increased its peak power output by 14 kW (to 456 kW, while maximum torque remains 760 Nm) by fitting revised camshafts, a new turbo sensor (with updated management software to improve performance/reduce lag) and a redesigned exhaust system.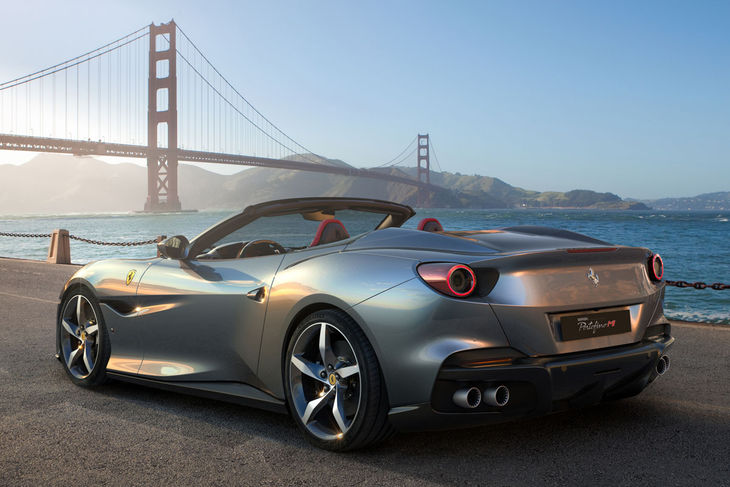 The addition of fuel particulate filter and new cats would have dulled the exhaust note, but Ferrari redesigned the M's pipes.
The Prancing Horse claims the newcomer will accelerate from 0 to 100 kph in 3.45 sec, from 0 to 200 kph in 9.8 seconds (a full second quicker than before) and go on to a top speed of over 320 kph. The improved in-gear shove is partly because of the power hike, but also the introduction of the 8-speed wet dual-clutch automatic transmission, which the Portofino M shares with its hardtop Roma sibling, which recently arrived in Mzansi.
The transmission has a 20% smaller clutch module than its 7-speed predecessor and, apart from being lighter, can handle 35% more torque (in case Ferrari is planning a Portofino Pista?). The steering wheel, meanwhile, now features a 5-position Manettino (the red dial for toggling drive modes) and the updated powertrain management system additionally supports Race mode, supported by the Ferrari Dynamic Enhancer function.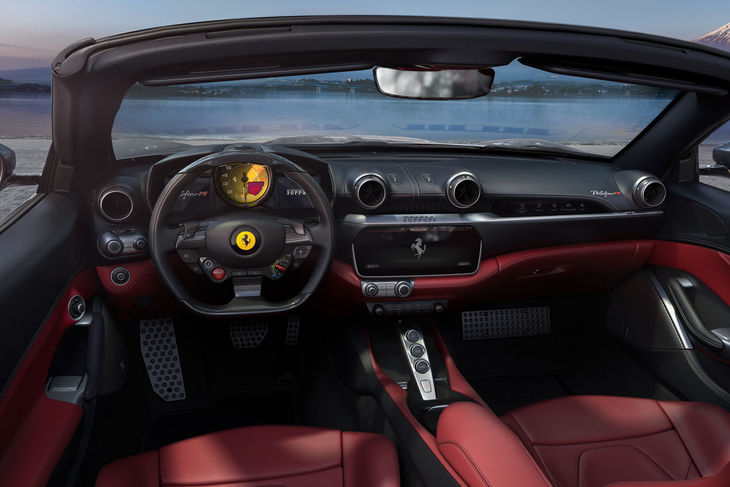 Otherwise, the Portofino remains unchanged, although adaptive driver-assist systems (such as automatic cruise control) and heated/ventilated seats have been added to the options list. It's rivals include the Aston Martin DBS Superleggera Volante and Bentley Continental W12 Convertible.
We anticipate the updated version of Ferrari's GT roadster will be available in South Africa around midyear in 2021.
Search for a used Ferrari on Cars.co.za
Related content:
Ferrari Roma launched in South Africa
Maserati Sedans Gain Ferrari V8s
Novitec cranks up power, volume of F8 Tributo