Which are the fastest SUVs in the world – and what's to come in 2021? This list will give you the answers.
The rise in popularity of SUVs in the last 5 years is nothing short of staggering and while these high-riding lumps of steel offer appealing levels of practicality (and luxury), many SUV manufacturers are also producing high-performance SUVs that deliver astounding acceleration off the line.
Right now, in 2020, there's a large number of fast SUVs available and by our standards a fast SUV is anything that can accelerate from zero to 100 kph in under 4 seconds, considering that many of these vehicles weigh well over 2 tons.
However, there are many fast SUVs in the sub-5-second category that must not be underestimated or discredited and some of these SUVs include the Jaguar F-Pace SVR (4.3 sec), Aston Martin DBX (4.5 sec), Range Rover Sport SVR (4.5 sec), Porsche Macan Turbo (4.5 sec) and the Porsche Cayenne GTS Coupe (4.5 sec), to name but a few.
Nonetheless, this list places the spotlight on the fastest SUVs in the world that are capable of accelerating from zero to 100 kph in under 4 sec. Electric and hybrid SUVs are also included.
Tesla Model X – 3.1 sec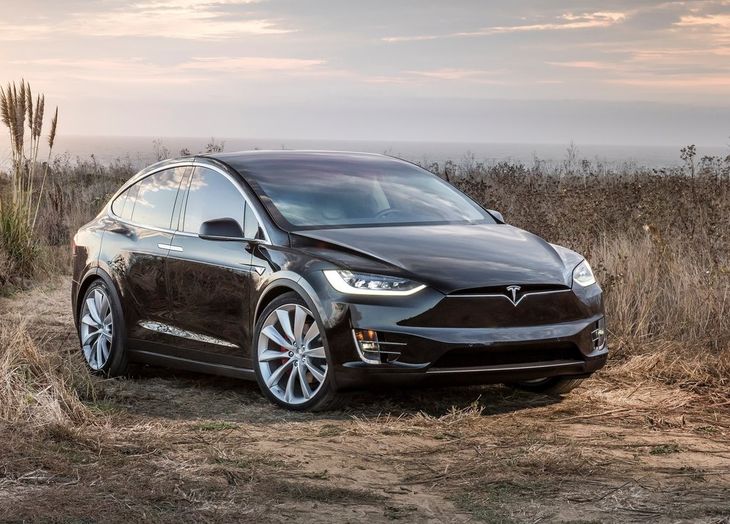 It shouldn't come as a surprise that an electric car sits atop this list. Tesla's Model X is blisteringly fast off-the-line, especially in Ludicrous mode and it's the only SUV on this list with a claimed 0 to 100 kph sprint time of 3.1 sec in Performance guise. The Model X is powered by 2 electric motors (one at each axle) delivering 580 kW and 1 140 Nm of instantaneous torque. By virtue of a 100-kWh battery, the X has a claimed range of 491 km.
Jeep Grand Cherokee Trackhawk – 3.5 sec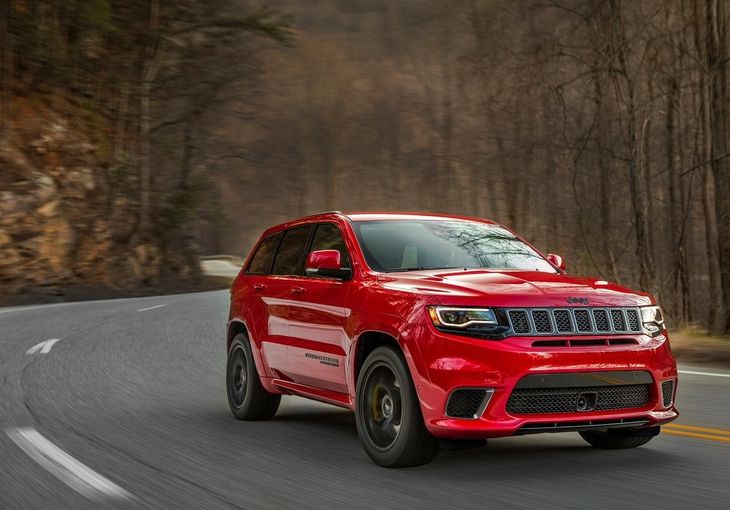 Unlike the Tesla Model X above, the beastly Jeep Grand Cherokee Trackhawk is available in South Africa and is powered by a 6.2-litre supercharged V8 engine that develops no less than 522 kW and 875 Nm of torque which is good for a 3.5-second sprint to 100 kph.
Another SUV that offers a zero to 100 kph sprint time of 3.5 sec is the Dodge Durango SRT Hellcat.
See how the Grand Cherokee Trackhawk competes in a drag race against a BMW X4 M Competition in the video below.

Lamborghini Urus – 3.6 sec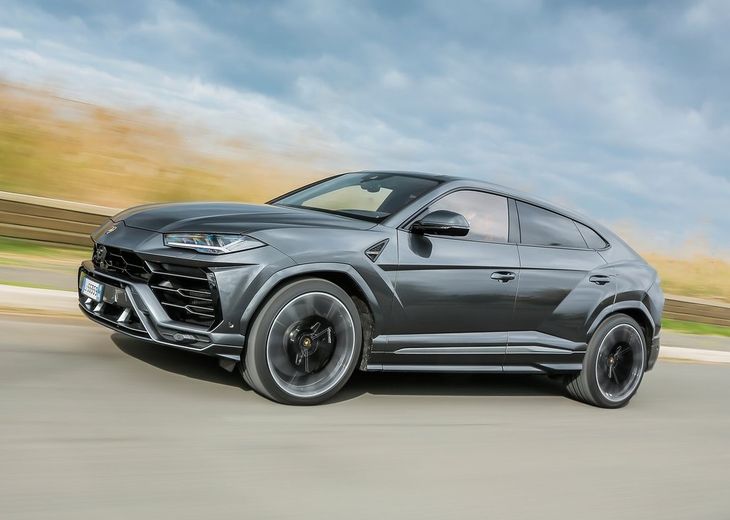 The Urus ranks highly in the performance stakes and with a 0 to 100 kph sprint time of 3.6 sec, it's one of the fastest SUVs on the planet. It's motivated by a twin-turbocharged 4.0-litre V8 engine with 478 kW and 850 Nm of torque.
We recently drove the Lamborghini Urus in the Western Cape, check it out here!

Ford Mustang Mach-E GT – 3.7 sec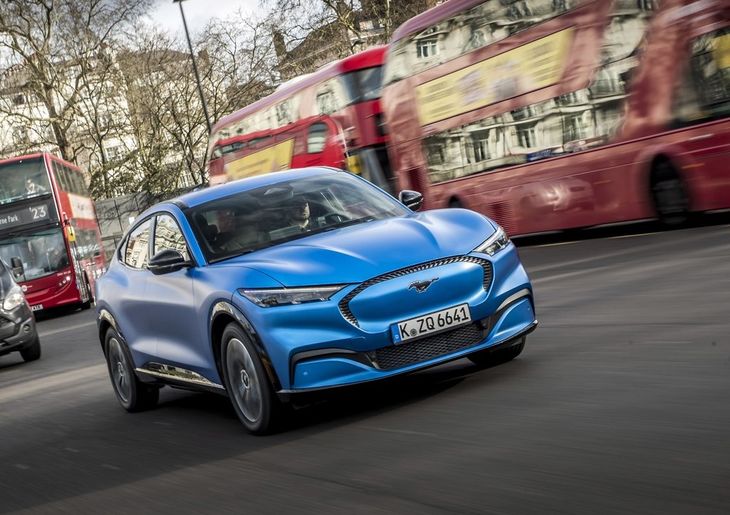 Ford unveiled its new electric Mustang Mach-E earlier this year and the all-wheel-drive high-performance GT version is due in 2021 and it's expected to offer no less than 347 kW and 830 Nm of torque, which will see it well in the sub-4-second range with a touted 3.7-sec sprint time.

Audi RS Q8 – 3.8 seconds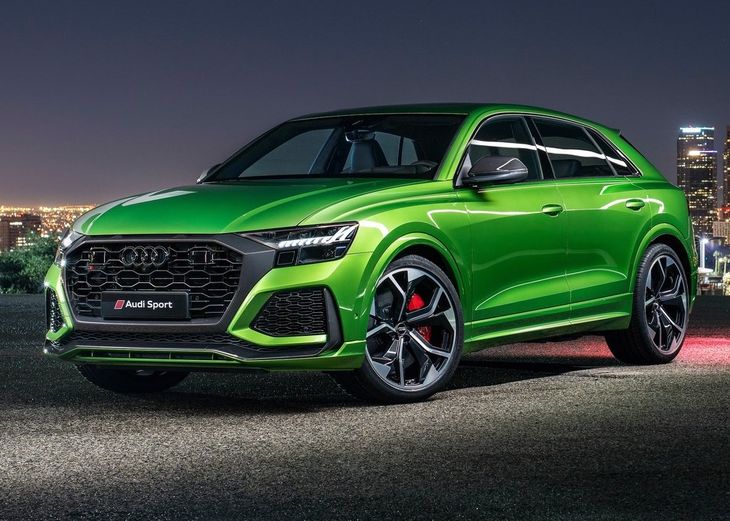 Powering Audi's most potent SUV is a 441 kW version of the brand's 4.0-litre bi-turbocharged V8 engine. With 800 Nm of torque and sophisticated mild-hybrid energy harvesting, the RS Q8 can be both brutally quick and impressively efficient; Audi claims that its RS Q8 will run a true 0-100 kph time of 3.8 sec.
Other SUVs that share the same zero to 100 kph sprint claim include the Porsche Cayenne Turbo S E Hybrid, Mercedes-AMG GLE 63 S, BMW X5/X6 M Competition, Alfa Romeo Stelvio Quadrifoglio

Bentley Bentayga Speed – 3.9 sec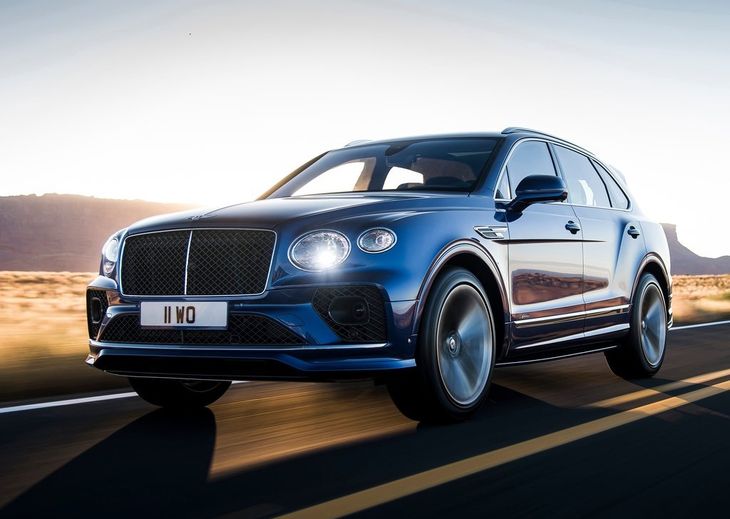 Going fast in style is achieved in the Bentley Bentayga Speed which boasts an uprated 6.0-litre twin-turbo W12 engine that develops 467 kW and 900 Nm of torque. Apart from its impressive sprinting performance, it also boasts a top speed of 306 kph.
The Maserati Levante Trofeo is in the same league as the Bentley and comes equipped with a Ferrari-built 3.8-litre V8 with 433 kW and 729 Nm.