It's no surprise the German luxury marque trio produces the performance benchmark models in the premium compact car market, but the BMW M2, Audi RS3 and Mercedes-AMG A45 achieve their on-road feats in subtly different ways – which makes it very difficult to pick one over the others.
This all began with Audi and BMW. In 2011, these Bavarian manufacturers introduced two vehicles that would change the (previously known as) "hot hatch segment" forever. Audi went into its archives and channelled the 5-cylinder turbopetrol engine made famous by the Ur-Quattro and proceeded to drop it in an A3 Sportback. This was no ordinary 2.5-litre motor either – it produced 250 kW and allowed the car to sprint from zero to 100 kph in 4.6 seconds. Fitted with a Quattro drivetrain and dual-clutch transmission, the RS3 was a hyper hatch!
BMW, on the other hand, used the body of a 1 Series coupe (the E82, for the anoraks), which created confusion as to whether this car should be compared to other (5-door) hot hatches or not. The motoring fraternity thought to themselves, "why not?" and did it anyway. This specific 1 Series borrowed the E92 M3's diff, which was connected to a manual gearbox and attached to a 250 kW 3.0-litre twin-turbocharged engine. The result? A BMW 1M which was capable of reaching 100 kph in 4.9 seconds. After that, all hell broke loose…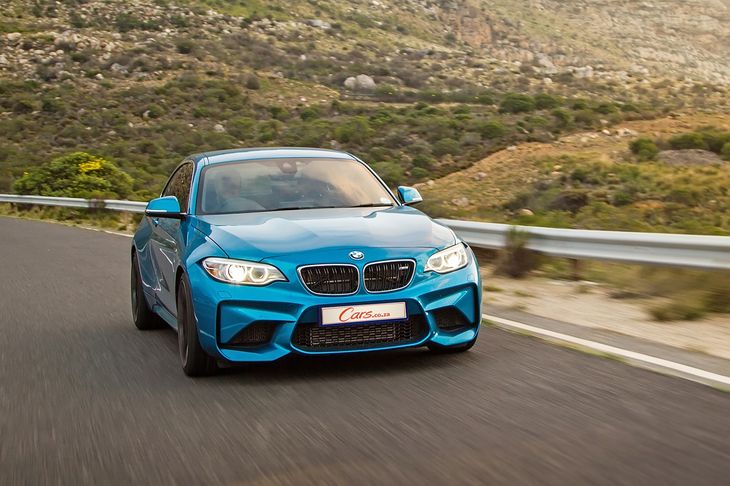 The spirited 1M laid the foundation for the lauded M2, which we tested in mid-2016. The car has since been facelifted.
Mercedes-Benz (or Mercedes-AMG, to be exact) weren't about to be left off this race, so in 2013 the good folks in Affalterbach took an A-Class body, bolted a highly strung 265 kW 2.0-litre turbocharged engine into it and waited for the next brands' move. The A45 has always been an interesting vehicle. Some love it, others loathe it, but either way it has proved that less can be more. Yes indeed, since the inception of the hyper hatch(back) segment, there has been a back and forth from the German brands, with all of them trying to "one-up" each other.
In 2018, we find ourselves with a 294 kW Audi RS3 Sportback and Sedan. BMW's recently facelifted juggernaut remains the M2, which produces 272 kW (but there may be even hotter versions in the pipeline) and the A45 AMG makes a healthy 280 kW. Zero to 100 kph times of under 4.5 seconds are claimed for all these vehicles and some say the Audi RS3 will dip under the 4.0-second mark depending on the circumstances. That's ludicrous isn't' it? What's even more difficult is finding a definitive answer to which one is best? Let's try anyway.

The RS3, in sedan guise, is a finalist in the Performance Car category of the 2017/18 Cars.co.za Consumer Awards – powered by WesBank.
What makes them tick?
Each of these cars has a unique attribute to it. The BMW is the only rear-wheel-drive car and, dynamically it feels very different due to the fact that its front end merely grips and steers, which means you can turn in sharper. Coming out of a corner is where the trick lies because the scrabbling rear wheels can either make you look like a driving hero... or a rank amateur.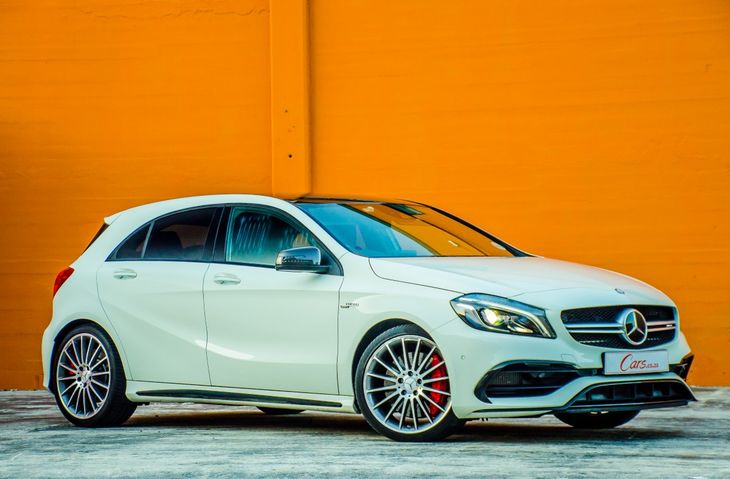 The A45, powered by the most powerful 2.0-litre engine in series production, makes a bold statement, but is a little too brash for some tastes.
That being said, the M2 does possess immense grip despite its setup, so if you get it right, you can post sensationally fast lap times around a circuit. The chassis of this vehicle is one of the most balanced you can get in the BMW stable. The M2's engine has always been a topic for conversation as it's the only M vehicle that doesn't have an independently built engine. Rather, it shares many similarities with the M240i's engine and only offers 22 kW more, which begs the question, is the M2 worth the extra money? That's a conversation for another day.
Watch the BMW M2 take on the RS3 on the drag strip at Killarney:

The recently facelifted RS3 hatchback/sedan duo has thrown a major spanner in the works. The 1st iteration of the 2nd-generation car was good, but Audi wasn't happy with being "just" good. Quattro GmBh decided to give us more power: an extra 24 kW, to be exact. That may not seem like a lot but judging by the ferocity of this car, it feels like a lot. The new RS3's engine has got to be the best Audi has ever produced... it's the engine equivalent of full-fat butter. Its performance is compelling (to say the least) and the rich, creamy exhaust note it emits when driven in anger adds a flavour to this car that you can't easily get elsewhere.
RS3 is the most user-friendly
Dynamically, the RS3 has widely been criticised for being nose heavy. This may be true at times, but when respect is given to the front-end (by limiting entry speed into a corner), the Quattro system can promptly catapult you out of a corner, often faster than you ever imagined. The RS3 feels more comfort orientated compared to its rivals, so it does give more play under extreme directional changes. However, it's still a comprehensive package and that engine…oh, that engine.
Now for the most controversial vehicle here. Not only does the Mercedes-AMG A45 look like it wants to fight you, it sounds like it too. With an exhaust note loud enough to be mistaken for a volley of heavy artillery fire, it sure knows how to make an appearance. When fitted with the aero kit it looks fantastic. Where the A45 falls behind, however, is displacement. Having a smaller engine, its ability to sprint to 100 kph is on par with its rivals on paper, but after that, it seems to die out while the others keep going and going and going.
Watch the A45 take on the RS3 in a "traffic light drag race" below:

Where the A45 makes a comeback is in the way it handles. On the road, the car is firmly sprung. That damping plays to its advantage on a circuit as it handles tight chicanes very well and overall, it holds a slight edge in terms of outright manoeuvrability. It too features all-wheel-drive, but Mercedes' system feels more agile than Audi's Quattro system.
So, which one will you take home?
Hopping in and out of each vehicle makes this decision even harder. The BMW is the most fun and its ride comfort is fair. Being a coupe, it's also the least practical of the three, but you can live with it every day (with ease, in fact, provided you don't have more than one adult passenger). The Mercedes AMG A45 has got the hardest ride quality, but it's also quite entertaining when driven with maximum intent. People also tend to notice the A45 a lot, giving the car massive kerb presence. The RS3 is the plainest and can easily be mistaken for a "lowly" S3 until you accelerate and the sound of angels singing escapes from exhausts. The RS3 is also the most comfortable car and its practical too, especially if you opt for the sedan.
Pricing for all three will also set you back over R1 million after you specify some options. So, what will it be then? The answer lies in what YOU want. None of these cars are bad cars. In a perfect world, one would have the dynamic ability of the M2, the engine from the RS3 and the looks of the A45. Or you could save yourself a couple hundred thousand and buy yourself a Ford Focus RS, BMW M140i or a facelift Volkswagen Golf 7 R derivative. These super hatches aren't too far off their more powerful colleagues and they still manage a 0-100 time of under 5 seconds. Forget a spanner, I've now thrown a whole toolbox in the works.
Related content:
3 Reasons Why BMW M2 is #CarsAwards Finalist
Audi RS3 vs BMW M2 (2017) Track Race
3 Reasons Why Audi RS3 is #CarsAwards Finalist
Audi RS3 Sedan (2017) Quick Review
Mercedes-AMG A45 4MATIC (2016) Review
Track Race: Audi RS3 vs Merc-AMG A45 vs Honda Civic Type R vs BMW M2 [Video]
BMW M2 vs Mercedes-AMG A45 vs Audi RS3 vs Honda Civic Type-R: On-track analysis (Video)