What makes the Audi RS3 a potent contender in the Performance Car category of the 2017/18 Cars.co.za Consumer Awards – powered by WesBank? We investigate…
The Audi RS3 Sedan is a new introduction to the RS3 range and boasts a banging 5-pot motor that sets its sound apart from the competition. Audi has worked tirelessly at removing the 'safe and predictable' tag with this car, bestowing it with a raft of mechanical features meant to make it handle like a proper sportscar and even, slide the rear end a bit. Can the RS3 muscle its rivals to take the win in this category?
3 Reasons Why Audi RS3 is #CarsAwards Finalist
1. Enthralling powertrain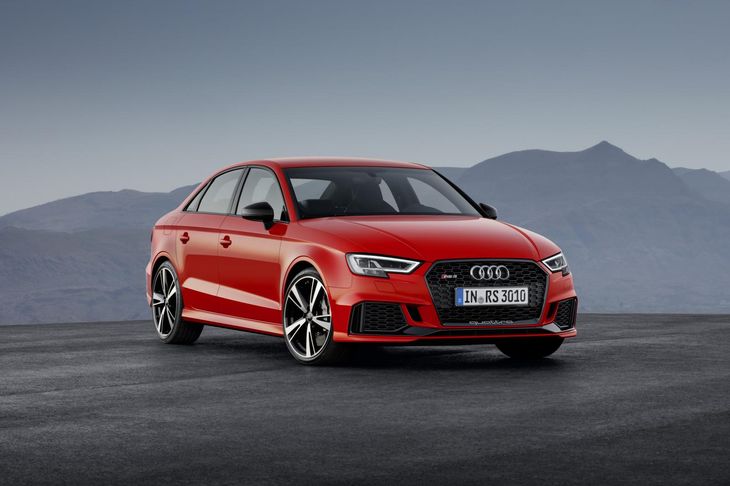 A 5-cylinder, 2.5-litre turbocharged petrol engine with 294 kW and 480 Nm does service under hood. From the moment you fire up the RS3, the pipes bark into life with a series of bangs and pops. It warns you that something viscous lays underneath the bonnet and that it may bite if not handled with care. It doesn't sound quite as raucously loud as the Sportback, but delivers incredibly confident cornering talent. Zero to 100 kph is dispatched in 4.1 seconds, which compares favourably with its rivals in this category.
2. Capable handler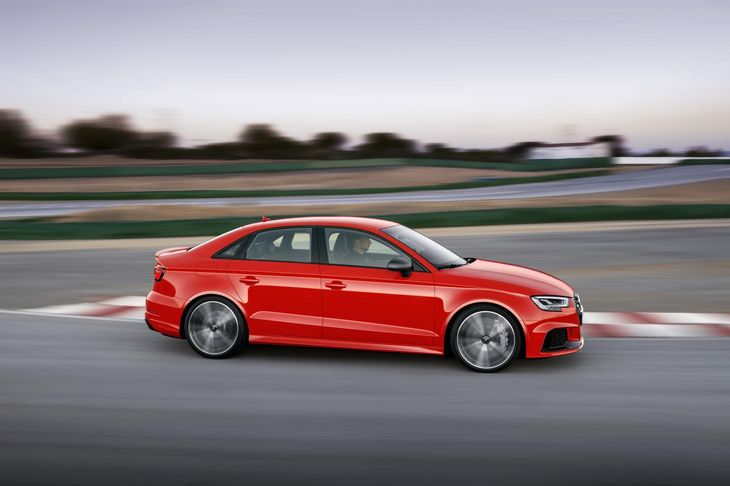 The RS3 is never going to throw the rear about like a purely rear driven car, but with the new torque transferring system, it feels more like a rear-driven car than you would expect. 100% of the power can be sent to the rear wheels and power is sent forwards only to aid in traction and to improve cornering ability. It gives the Audi much better feel through the steering wheel and added agility to the front-end.

The RS3 feels amazingly planted and the grip levels beggar belief. Unlike other competitors, the RS3's abilities are quite accessible, meaning most drivers will be able to get the most out of it.
3. Style master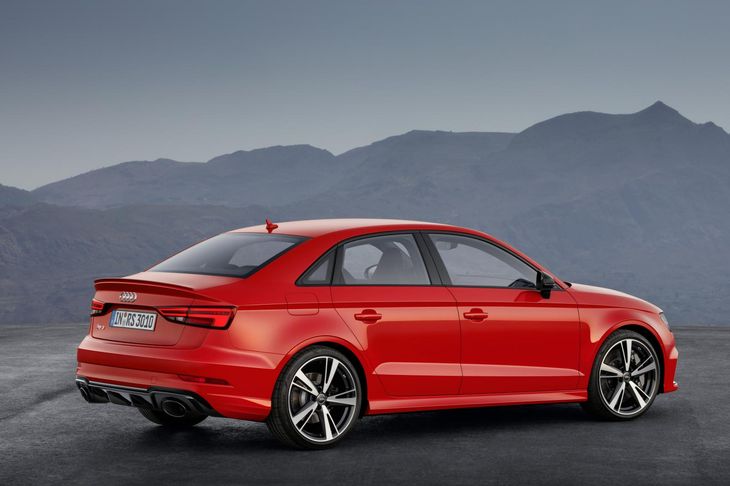 The RS3 Sedan is Audi's best shape, bar maybe the R8. The proportions seem to work best in this squashed, muscular saloon. It looks purposeful yet sleek, like it's ready to attack on command. The RS3 features a few design tweaks, including new LED headlight units, a more angular surround on the single-frame grille, reworked bumpers (including a redesigned front blade and rear diffuser), a freshened taillight graphic and RS-specific spoiler lip on the boot lid. The RS3 is a real looker in the metal…
Have Your Say: Complete our survey!
Do you own an RS3? We would love to hear from you! Tell us about your experience by completing our Ownership Satisfaction Survey. Your input counts for 50% of the final result.
What are the RS3's rivals in #CarsAwards?
The 2017/18 #CarsAwards finalists: Performance Car Category
Compare the Audi RS3 Sedan with the BMW M2 and Volkswagen Golf R
Related Content
Audi RS3 Sedan (2017) Quick Review
BMW M2 vs Audi RS3 (2017) Comparative Review Video
Audi RS3 vs BMW M2 (2017) Drag Race
Audi RS3 vs BMW M2 (2017) Track Race
#CarsAwards Finalists Testing: Gerotek turns up the heat
2017/18 Cars.co.za Consumer Awards – powered by WesBank; Finalists