Several well-known brands are under severe pressure in South Africa, with General Motors having recently announced a shock exit, taking Chevrolet with it. In contrast, it would appear that some Chinese brands are preparing a second onslaught in South Africa. To be more successful this time round, however, there are 3 things they need to get right first...
I remember way back in 2007, when the first Chinese test vehicles passed through my hands, the prediction made by some observers that the Chinese car industry would do in 5 years what took the Korean marques 10, and the Japanese 20. Only a really in-depth analysis will prove that hypothesis either way, but I think most will agree that the Chinese car brands have largely failed to deliver within an export-market context. They certainly have not made meaningful impact in South Africa... well, not recently, anyway.
Why?
Well, along the way product quality was a serious issue, as was consistent and quality dealership support. It will still take time before consumers are completely convinced that the latter aspect has been remedied (if, indeed, it has), but the product has, for the biggest part, progressed in leaps and bounds. There are however 3 other matters that stand between Chinese cars and greater acceptance.
Do you own a Chinese vehicle? Please tell us what you think of it as well as the service you have received, by completing this in-depth survey. It will greatly assist us in giving accurate buying advice to South African consumers.
Problem 1: Product lag
We tend to judge car companies by the products they put on the market. It's only natural. Back in 2007, several of the brands delivered acceptable products given their price points, while most were, frankly speaking, only barely preferable to walking. The atrocious Chana Benni remains a vivid memory, mostly because when I close my eyes and try really hard, I can still recall its nose-hair singeing chemical stench.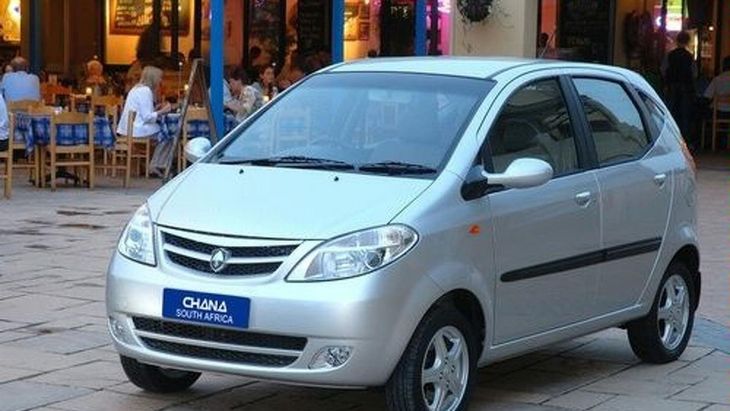 Chinese cars have moved on considerably since the days of the atrocious Chana Benni. Thank goodness...
Many South Africans were, however, prepared to cut the Chinese brands' marginal build quality some slack, as long as their models' asking prices were right, and a few brands did reasonably brisk business in South Africa during the early years of introduction, most notably GWM with its bakkies, Geely and Chery (primarily with the cheap QQ budget car). This, in turn, lured a few more to the market, unfortunately with limited support. A number of those have come and gone, including CMC, Lifan, Hafei and others. Undoubtedly these poorly supported "fly-by-night" operations hurt the chances of the more serious challengers and reinforced the perception that buying Chinese was akin to flushing money down the loo.
Nevertheless, the first few years were quite promising, with a number of brands finding traction. By around 2013/2014, however, the impact of Chinese brands in South Africa had diminished greatly. Partly due to exchange rate difficulties, as well as rising manufacturing costs in China, the attractive price advantage had eroded too much for local consumers to favour Chinese products over established brands' wares. Besides... the market never stands still, and it seemed as if Chinese products, in fact, couldn't keep up the expected rate of improvement despite initial hopes of fast progress. Instead, there was a lack of new introductions and most Chinese offerings appeared outdated, even at relatively lower price points.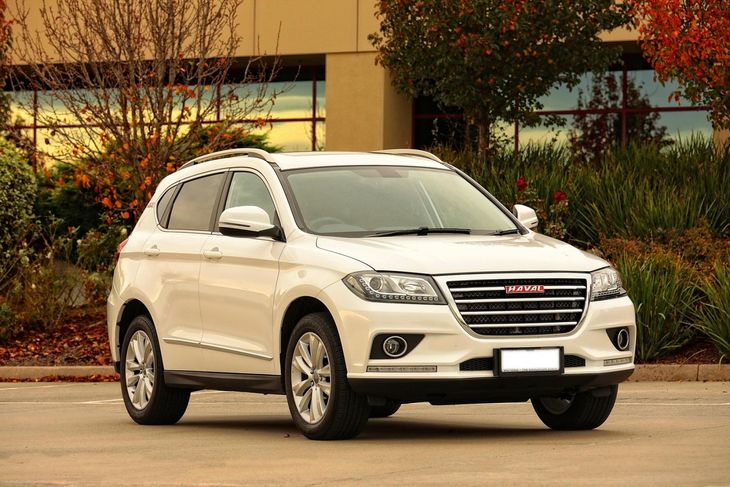 Recently launched in SA, the Haval H2 is arguably the first Chinese product to compete in terms of product ability and quality with the market leaders.
When I first travelled to China in 2013, however, it became clear that what we as South Africans believed to be representative of modern-day Chinese cars were worlds apart from what was the case in China. Case in point... I sat in the Haval H2, now freshly launched and receiving widespread acclaim, for the first time in July/August 2013. That's just about 4 years ago... Most European or Japanese brands launch their fresh offerings in South Africa within a few months from their international market introductions. It has taken the H2 nearly 4 years to arrive... Now imagine the potential impact had the H2 gone on sale in South Africa during 2014, prior to the recent sales boom and product expansion in the compact crossover segment.
I recently revisited China to attend the Shanghai Auto Show. It was truly a case of two worlds. Several of the big Chinese brands are now making attractive cars and SUVs, while only a few remain stuck in the "copy/paste" & low-quality mode of operation. But the point is that "product" is not the biggest problem. The best Chinese brands now produce cars that can, in pure "showroom appeal" terms, compare with anything from Korea, Germany or Japan. It is just that the Chinese brands take too long to get these new products to overseas markets. The all-new Haval H6, launched in Shanghai, is a striking machine that looks every bit as appealing as its foreign rivals, but it's not destined for South Africa in the near future.
And that's a big mistake. Again.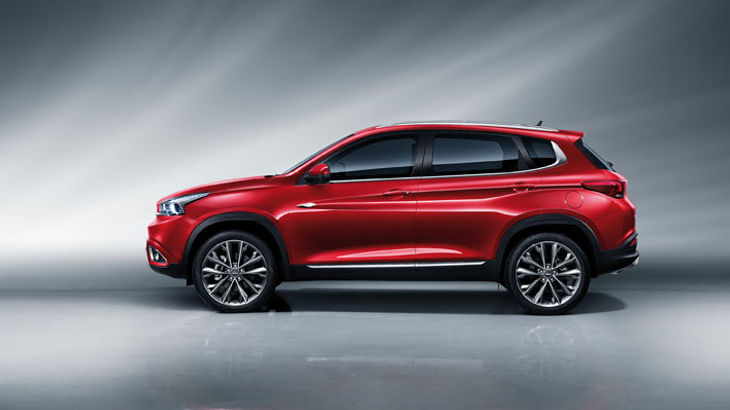 The latest Chinese-market Chery Tiggo 7 is world's removed from what is offered in South Africa.
Haval, however, is by no means the only culprit. Chery makes some very attractive products, such as the latest Arrizo 7 sedan and Tiggo 7 SUV, but we in South Africa are still offered the relatively ancient J2, J3 and Tiggo models, not to mention the archaic QQ. New market arrival, BAIC, may indeed be doing the commendable thing by building a factory in Mzansi, but it chose one of its older products, the D20, to lead its charge into the local market. Instead, perhaps, the X25 compact crossover would have found more immediate favour.
If China wants to replicate in the car world what it has done with smartphones (see Huawei, for example), then it needs to follow the same approach. Give us the latest products, good quality and competitive pricing. The product is there. Just give it to us.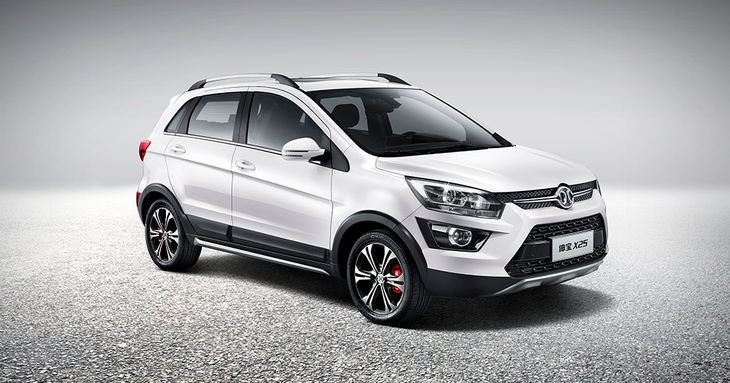 The BAIC X25 will compete in the booming compact crossover segment, when it eventually reaches South Africa.
Problem 2: Poor communication
Let's be clear about this... the leading Chinese car brands are doing fine without achieving significant export market penetration. Last year Haval sold a million vehicles, and in the annual Brand Finance report (issued recently), it was listed as the second most valuable SUV brand in the world, behind Land Rover and ahead of Mahindra and Jeep. Perhaps most tellingly, it ranked as the "World's Most Powerful" SUV brand in the same report, with this metric taking factors such as home-market popularity, growth prospects and revenues into account.
In the overall brands' rankings (by Value), China's Geely occupies 24th place (up from 61), Haval has moved into 30th place (just ahead of Tesla) having previously not even appeared on the list at all, while BAIC has risen from 59th to get into 50th place. So... the Chinese are coming, there's no doubt about it.
Now, image if they managed to crack the export markets...

Geely, which owns Volvo and recently introduced its new Lynk&Co. sub-brand (above), is now the 24th most valuable automotive brand in the world.
To do this, however, there needs to be a serious change in the manner in which brands communicate with their export markets, not only in terms of the liaison between the Chinese firms and their local importers and/or distributers, but also how involved (or not) they are with marketing products in those markets... poorly written/translated documents/pamphlets/web pages and press releases abound; all too often Chinese brands' sales brochures are inaccurate and seemingly translated by feeding the originals into Baidu and just hitting "print".
Having worked for a Chinese car company before, I can attest to the fact that supplied marketing material is often incompatible with local requirements and norms. It's a problem that doesn't only affect the sales collateral that an importer or distributor can use, but also breaks the connection with the end consumer. In fact, very often there is no clear communication at all! Note that the BAIC South African website still does not list any dealers, even though it launched its first product with much fanfare (including attractive pricing) in April! At the launch itself, the D20 on display showed impressive build quality, so once again the product is promising, but the garbled communication to the media and the market a missed opportunity.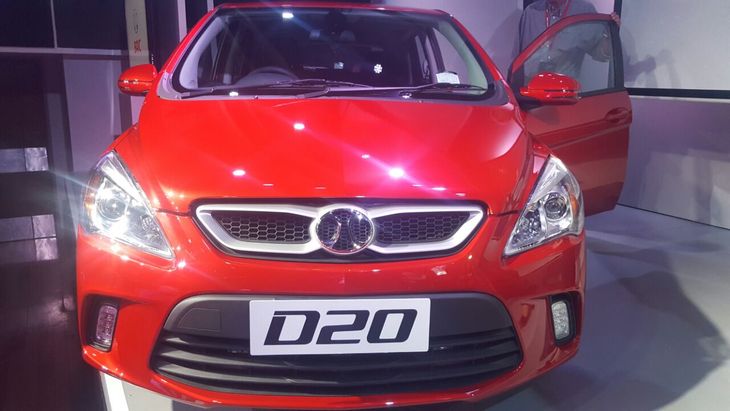 The BAIC D20 looks well-built and the pricing is good, but where do you buy one?
In short then, while Chinese brands should communicate their positioning strategies clearly and early enough with local importers/distributors, it should allow those with localised market knowledge to handle the marketing messaging etc. Alternatively one ends up with clumsy slogans such as BAIC's "The better and ingenious choice" or phrases such as "create a nice mood" in Haval's H2 brochure. This may all seem very petty and unimportant, but it perpetuates the perception that Chinese products are "cheap" and somewhat laughable – surely the re-writing and proofreading skills of a first-language editor can't be too expensive to procure?
Problem 3: Going against the market standard

Closely related to problem number 2 is most Chinese brands' belief that they don't have to fall in line with accepted (localised) industry norms. A major area of consumer concern or mistrust in Chinese vehicles cars remains crash safety ratings. Telling consumers in export markets that a new Chinese product has a 5-star Chinese crash rating is arguably causing more harm than good. The accepted standard, quite simply, is EuroNCAP... So, even though Chinese cars are not widely distributed in Europe, the legacy of historically poor crash safety (as vividly displayed in a variety of Youtube crash videos), will not be countered until Chinese cars are submitted for crash testing to EuroNCAP and perform well. Geely submitted its Emgrand EC7 in 2011 and performed reasonably well (see video above). There is no reason why current Chinese vehicles shouldn't do well in EuroNCAP.
Conclusion
Now that the best Chinese products can compete in quality terms, the platform from which to launch a more successful export market assault is much more stable. But producing quality vehicles was the easy part. Chinese brands now have to ensure that the latest products become available in export markets soon after their Chinese introductions and that export market distributors have (relative) autonomy to communicate the strengths of these products with their localised media and consumers.
At the same time, Chinese brands need to take ownership of the ways in which their products (and brands) are distributed through dealership networks in their export markets. The necessary quality checks and consumer service are absolutely crucial to change the negative perception that still lingers. Attractive products and a good purchasing propositions might get consumers into the showroom, but only exceptional service and fuss-free ownership will get them to come back.
You may also be interested in:
Opel commits to SA despite General Motors exit
Isuzu after GM: Return of the Samurai
BAIC D20: specs and pricing (2017)
Haval H2: Launch Review
Shanghai Motorshow: GWM's Haval brand charges upmarket
Interested in buying a Haval?