BMW is putting its new 195-kW 128ti through the final stages of development. Fitted with a limited-slip diff, M Sport suspension and a muscular 2.0-litre turbopetrol, the newcomer is said to bolt from 0 to 100 kph in just 6.1 sec.
Ever since BMW waded into premium compact hatchback segment with the 1 Series, be it with the rear-wheel-driven 1st-gen (E81/E82/E87/E88) or 2nd-gen model (F20/F21), the Bavarian manufacturer has curiously avoided a confrontation with the benchmark Volkswagen Golf GTI and fellow front-wheel-driven (FWD) hot hatches. Why? Well, the firm initially put its performance focus on 1er derivatives with inline-6 turbopetrol motors.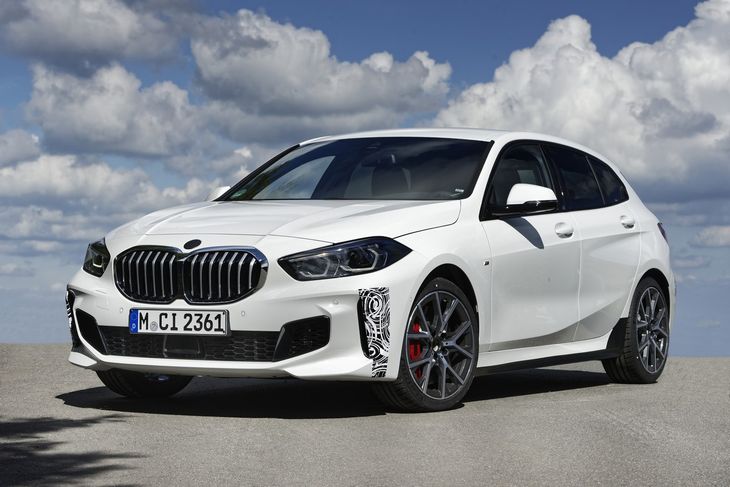 BMW is keeping the new 128ti's final appearance under wraps for now, but it's likely to have revised M Sport bumpers.
However, when BMW switched the 1 Series to a FWD platform for the 3rd, current generation (F40), BMW began by aiming low with the entry-level 118i (powered by a 1.5-litre 3-cylinder engine) and, from there, ventured into Audi S3, Golf R and Mercedes-AMG A35 territory with the potent all-wheel-driven M135i xDrive flagship – click here to read our recent review. More versions of the 1 Series are offered in overseas markets, but in Mzansi there is a near-R250k chasm between the aforementioned cheapest and dearest derivatives – and nothing but 118i trim lines in between.
A showdown was always on cards
In BMW's new front-wheel-drive (unless with xDrive, on top versions) compact car era, however, a showdown with the Golf GTI, Renault Megane RS, Hyundai i30 N, Honda Type R and other models is now inevitable. Given that the Golf GTI is such an influential player in the premium compact hatchback segment (even though it may no longer be the benchmark hot hatch in terms of outright performance), BMW needs to package a sporty 1 Series derivative that will appeal to typical GTI buyers; a hot hatch with kerb presence and pedigree, but also a superbly balanced driver's car.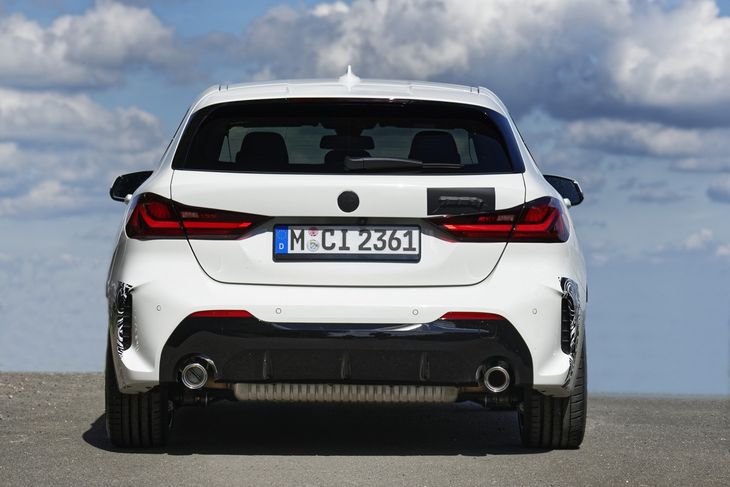 Early reports suggest that the 128ti has a more naturally rorty 4-pot soundtrack than its M135i xDrive sibling.
And here, seen undergoing thorough calibration test drives on the hilly roads of the Eifel around the Nürburgring Nordschleife and, of course, on the famous race track itself, is the pre-production version of the new 128ti, which will be introduced in selected markets in about 2 months' time, although we doubt that it will reach local showrooms before the end of the year. We'll keep you posted.
The 128ti will slot into the 1 Series line-up just below the top-of-the-range M135i xDrive, but whereas the latter is all-wheel-driven and produces 225 kW and 450 Nm, the 128ti is front-wheel-driven (but fitted with a Torsen limited-slip differential) and produces still-potent outputs of 195 kW and 400 Nm from its (slightly detuned) 2.0-litre 4-cylinder turbopetrol motor, which is mated exclusively with an 8-speed Steptronic sport transmission.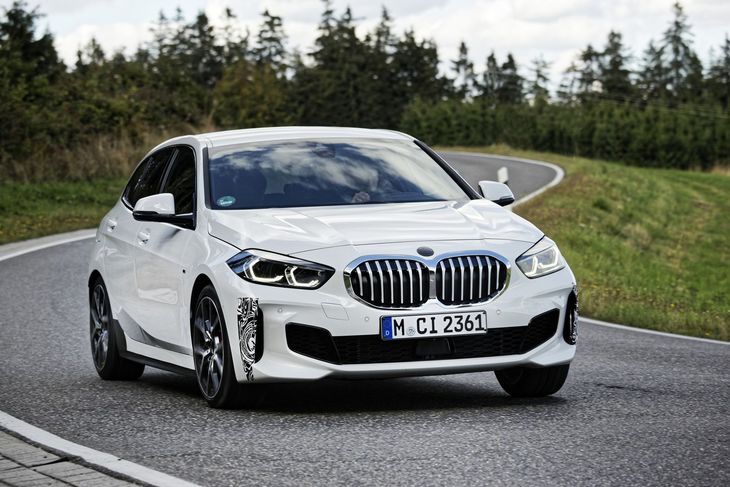 The BMW 1 Series is set up to be a forgiving car on the daily commute, so the 128ti's sharpened steering will be welcomed.
BMW claims its newcomer will be capable of bolting from 0 to 100 kph in 6.1 sec, going on to an electronically limited top speed of 250 kph, but the Bavarian marque was at pains to point out that the new 128ti will be much more than just another 1 Series derivative when it arrives in showrooms.
In fact, the 128ti carries over some the M135i xDrive's hardware, such as the lowered (by 10 mm) M sport suspension, including the highly pre-stressed stabiliser bearing and the stabilisers, as well as the high-performance M Sport braking system.
A FWD hot hatch is lighter
However, the FWD 128ti is around 80 kg lighter than its flagship sibling and apart from the optimised front traction (courtesy of its limited-slip diff) compared with lesser 1 Series derivatives, the newcomer's Performance Control traction and stability control software has been specially adapted for increased agility, while the steering has been tuned to elicit "precise vehicle reactions, providing the driver with more direct responses."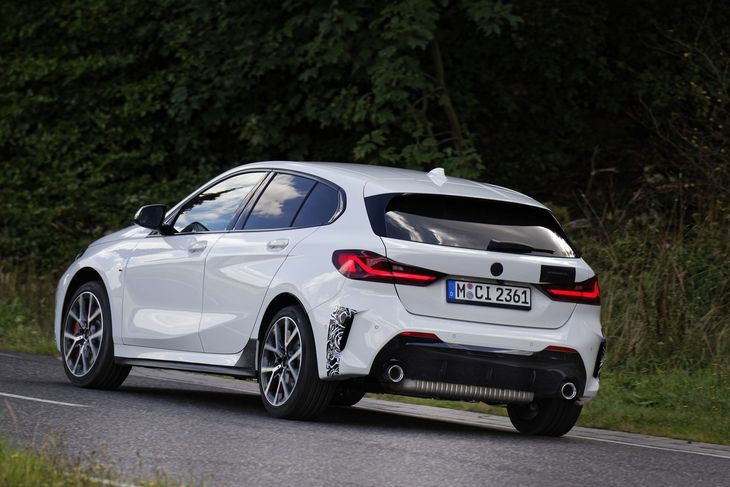 BMW says that it will offer performance tyres on the 128ti (which are stickier, if less durable, we guess) at no extra cost overseas.
While there isn't an adaptive suspension option, the springs and dampers have been set up in a way to perform more consistently on less-than-deal country roads, Autoexpress reports… also that the 128ti's exhaust note "sounds far more authentically sporty than the overly synthesised M135i."
Meanwhile, BMW promises the production version of the 128ti will sport "many differentiating exterior and interior features"; this demure white example is far from the finished product… As soon as official images are available, we'll be sure to bring you an update. Apart from a horde of hot hatches, the 128ti will also compete with Audi A3 and Mercedes-Benz A-Class mid-rangers... As if it didn't have its work cut out for it already!
Related content:
BMW M135i xDrive (2020) Review
Volkswagen Golf 8 GTI (2020) International Launch Review
Renault Megane RS 300 Trophy (2020) Review
Mercedes-Benz A250 AMG Line (2019) Review