The Paris International Motor Show is taking place early in October, with the press days occurring in the last few days of September. Cars.co.za will be there to bring you the latest releases and news, but for now, here are the cars you can look forward to reading more about in the coming weeks. Most of them will find their way to South Africa eventually.
From a small city slicker such as the Suzuki Ignis, to an exotic like the LaFerrari Spyder, the upcoming Paris Motor Show looks set to offer a feast for the world's car enthusiasts. Cars.co.za will be there to bring you the freshest news as it unfolds, but if you can't wait, here's a preview that will be updated as new information becomes available.
Alfa Romeo Stelvio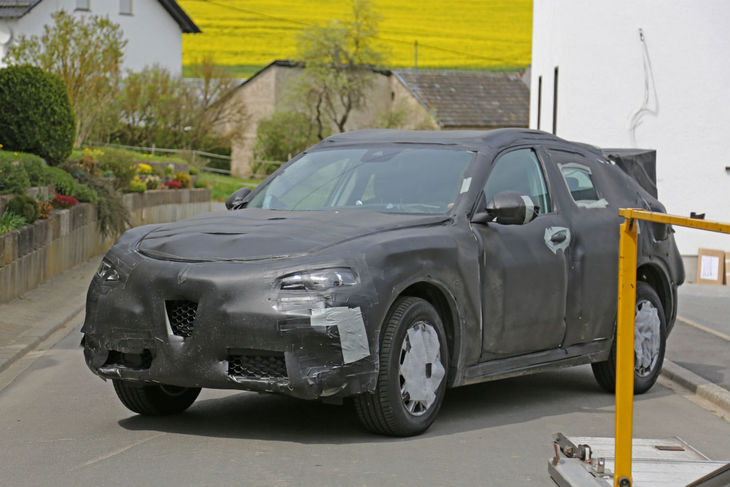 Photo by S.B. Medien/S.Baldauf
The (latest) great Alfa Romeo revival continues with the debut of the Stelvio crossover, but whether it will actually be shown for the first time in Paris remains to be seen. The Stelvio is based on the same Giorgio platform as the Giulia and is crucial to the company's growth plan, given the world's obsession with SUVs and crossovers at present. It will likely share most of the Giulia's engines and transmissions, too and there could even be a very hot Quadrifoglio version. Hold thumbs... The Stelvio will compete against the likes of the Audi Q5, BMW X3 and Mercedes-Benz GLC.
Read our first drive report on the fiery Giulia Quadrifoglio here.
Audi Q5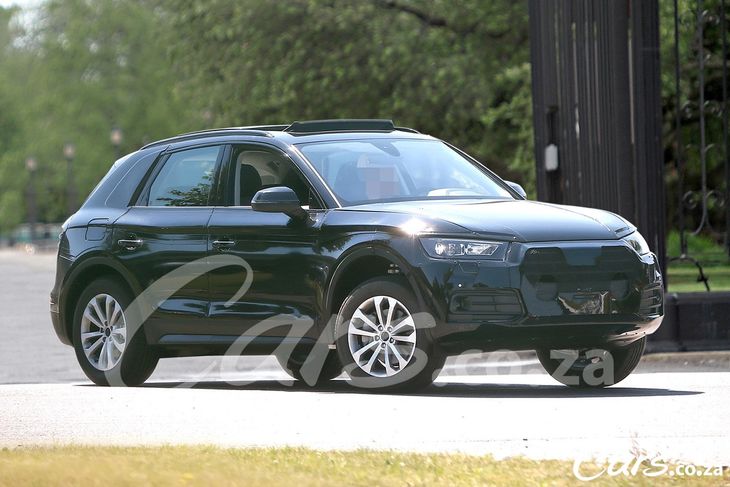 Photo by S. Baldauf/S.B. Medien
The second-generation version of the long-serving but very popular Q5 is ready for production. This is a very important model for Audi, as it competes in a fiercely contested segment against the likes of the Range Rover Evoque, BMW X3 and new Mercedes-Benz GLC.
The new Q5 rides on the MLB Evo platform that also underpins the new A4 and A5. Front and all-wheel drive versions will again be offered, and the new Q5 is likely to be significantly lighter than its predecessor as a result. As our spy photos show, the new model doesn't look too massively different from its predecessor, with Audi relying once more on the detailing of the edgier grille and lights to set it apart. Inside, the Q5 follows in the footsteps of other new or upcoming Audis in that it will use the TT's Virtual Cockpit and adapt a smart info-tainment system developed in conjunction with Google.
The engine line-up is likely to remain largely similar to what is on offer at the moment (2,0-litre turbopetrol, 2,0-litre turbodiesel and 3,0-litre turbodiesel), but there could be a flagship model with a third turbocharger. A hot SQ5 will again be offered (with around 255kW), but a RS Q5 will also likely be added to the line-up at a later stage and could pack as much as 335kW!
The new Q5 will debut in South Africa during 2017.
Audi A5/S5 Sportback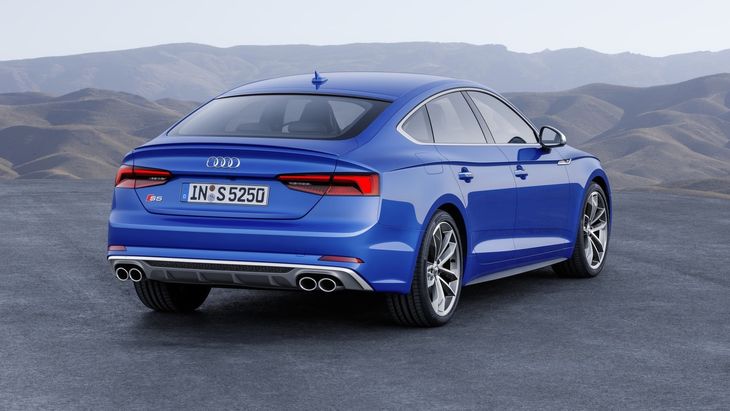 Audi says that the new A5 Sportback will feature high levels of interior comfort with the latest infotainment features as well revised suspension and engines, while also offering the latest driver assistance systems. The Ingolstadt-based brand will also showcase the new A5 Sportback g-tron, fitted with a 125 kW 2.0-litre TFSI engine that can be fuelled with Audi e-gas, natural gas or standard petrol.

As for the new S5 Sportback, a new turbocharged 3.0-litre V6 with 264 kW and 500 Nm of torque will power the model, representing a power increase of 15 kW compared with the outgoing S5 Sportback. The sprint from 0-100 kph will take a claimed 4.7 seconds before reaching a limited top speed of 250 kph.
Read more about the A5/S5 Sportback range
BMW X2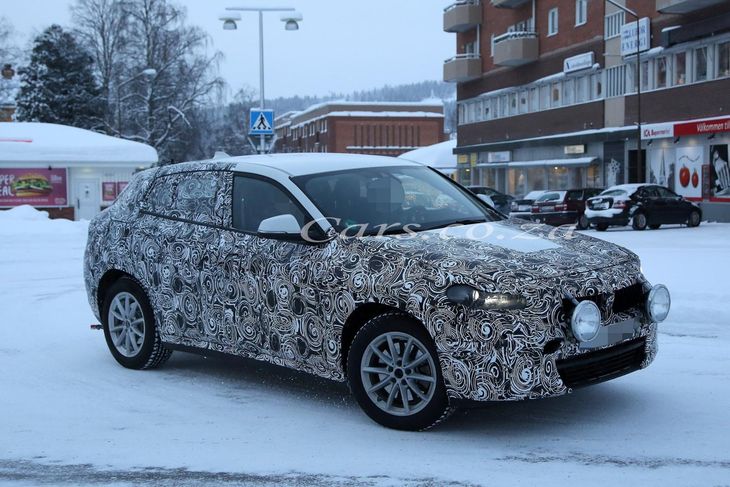 Photo by S.B. Medien/S. Baldauf
BMW looks set to miniaturize its X3/X4 and X5/X6 recipe by developing a swoopy X2 derivative of the X1. It could even be offered in three-door form, like a Range Rover Evoque. It shares a platform with the all-new Mini Countryman, and most of the drivetrains will be shared with that new model, too.
Citroën C3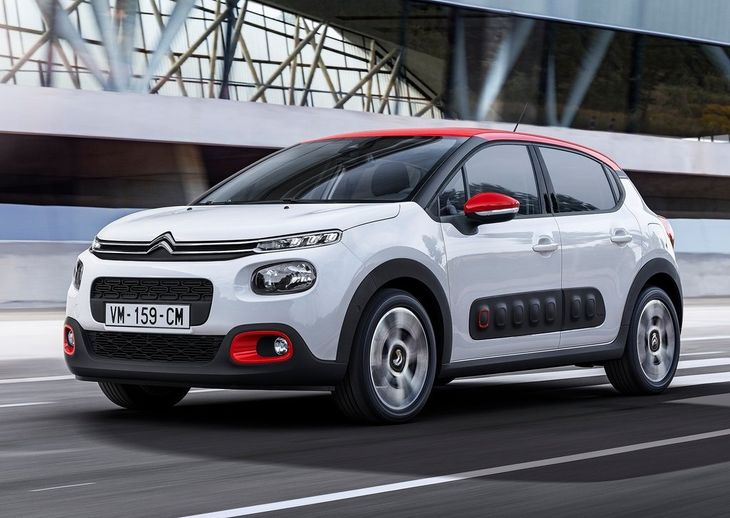 The all-new Citroën C3 looks like an interesting newcomer in the competitive B-segment, where it competes against the likes of the VW Polo, Ford Fiesta and Opel Corsa in Europe. However, it is an unlikely starter in South Africa, given the fact that the Citroën brand will be taking somewhat of a back seat to Peugeot, as the local importers attempt to rebuild that brand's presence in this country.
Find out more about the new C3 here.
Ferrari LaFerrari Spyder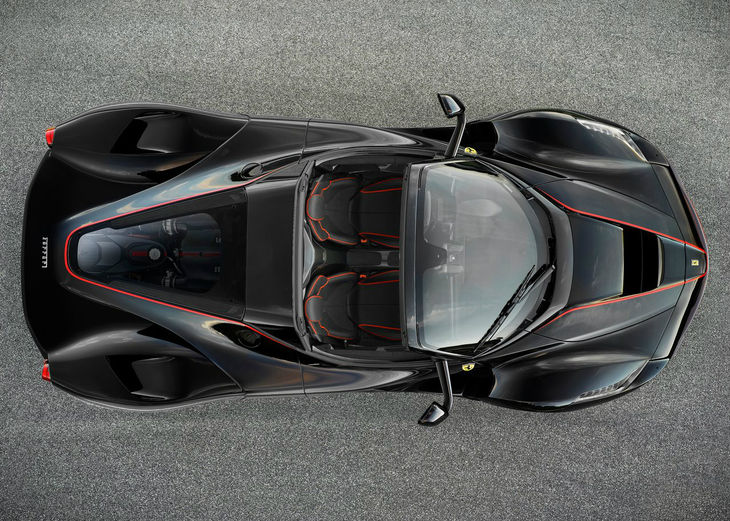 If you haven't ordered your LaFerrari Spyder yet, then you're fresh out of luck, as the entire production run has already been sold. Still... Ferrari will be showing off its latest creation in Paris, so we'll be able to find out exactly how many they will make, and how they've managed to keep the torsional rigidity exactly the same as in the coupé model. Its 6.3-litre V12 engine and battery pack/electric motor combination delivers a whopping 708 kW.
Hyundai Grand i10

The facelifted Hyundai "Grand i10" has undergone a serious facelift – as far as updates go. We use the Korean car's name in quotes because although the model is known as the i10 in Europe, on the local market the previous generation soldiers on as the i10, while this version (specified to the requirements of our market), is known as the Grand i10. Major areas of improvement include the exterior design, safety specifications and a new infotainment system.
The Grand i10 will make its debut in South Africa around March or April next year (2017), but the line-up's specs have not been confirmed.
Hyundai i30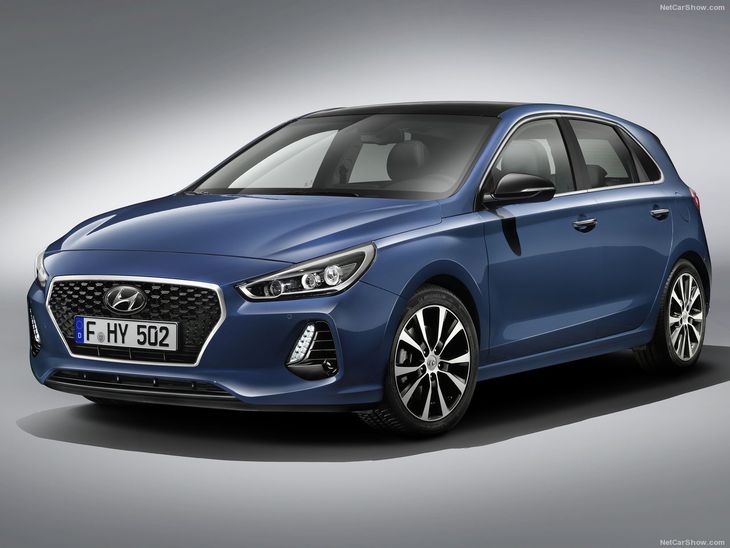 The new Hyundai i30 has finally been officially revealed and the 2016 Paris Motor Show will give many of the world's media its first close encounter with a car that Hyundai claims will mark a significant step up in terms of technology and quality. At this point it is not clear whether the Golf GTI-rivalling i30N will be making an appearance, but we wouldn't bet against it – at least in near production-ready, concept form.
The new i30 will be produced in South Korea and the Czech Republic and you can expect to see it in South Africa in the second quarter of 2017.
Read more about the new Hyundai i30 here.
Find out more about the hot i30 N here.
Kia Rio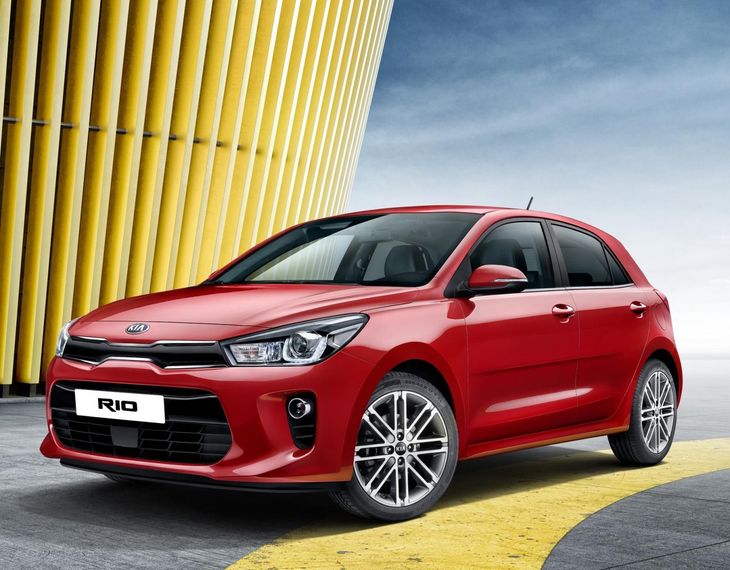 The new Rio promises to up the style factor even more than the still pretty current model.
Confirmed for its first global showing is the fourth-generation Kia Rio, a vehicle that will bring the Korean brand back into play in the fiercely contested B-segment hatchback market. It won't only look even better, but expect a big step up in terms of interior materials and technology.
More information on the new Kia Rio here.
Jeep Compass

A colleague of our Brazilian correspondent Gustavo Henrique Ruffo has photographed an undisguised version of the upcoming Jeep Compass in São Paulo, ahead of its anticipated debut at the Paris Motor Show. The vehicle, previously known only as project 551, was apparently developed in Brazil and its world launch is also expected to happen in the South American country. It is the third spinoff on the small crossover/SUV platform that underpins the Renegade and Fiat 500X, which are built at FCA's Mirafiori plant. The biggest physical difference is that the Compass is about 170 mm longer than the Renegade.
Land Rover Discovery 5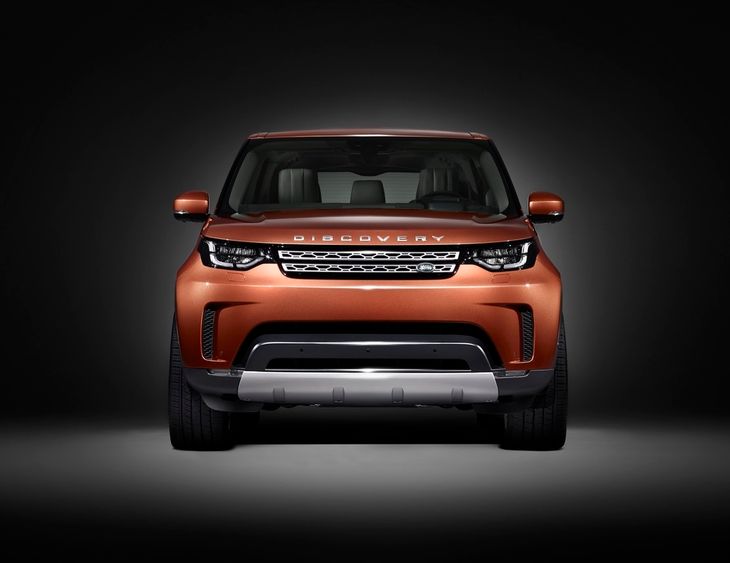 This teaser image of the next-generation Land Rover Discovery was released early in September 2016.
One of the world's most-loved large, luxury SUVs will be replaced at the Paris Motor Show when Land Rover whips the covers off the new Discovery. With a design that follows very much in the footsteps of recent offerings such as the Discovery Sport and Range Rover Sport, the Discovery does, however, look set to retain its emphasis on practicality and off-road ability. Most of Land Rover's latest technology will be offered on the newcomer, and it will also be a lot lighter, so expect big advances in claimed fuel economy. We expect the new Discovery to become available in South Africa in the first half of 2017.
Lexus UX Concept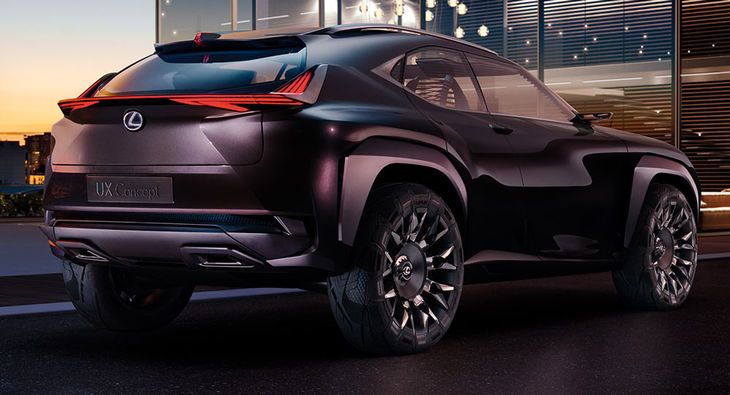 Could this be a more upmarket version of the upcoming Toyota CH-R? We believe it could be...
An image of Lexus' UX Concept crossover has leaked on the internet. All will be revealed in Paris, but f you consider that the UX200, UX250 and UX250h monikers were recently trademarked in Europe, we could see a new premium small crossover from Lexus – ostensibly a rival to the Audi Q2 – very soon.
Mercedes-Benz GLT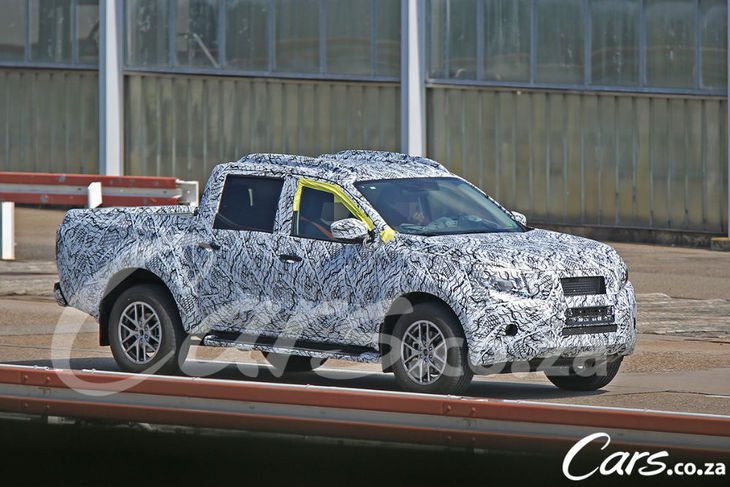 Photo by S.Baldauf/S.B. Medien
Rumours suggest that Mercedes-Benz will show a concept previewing its eagerly anticipated GLT Double-Cab bakkie in Paris. Largely based on the new Nissan Navara, the GLT (which could also end up being called the X-Class) is the first Mercedes-Benz leisure Double Cab and will feature a range of 4- and 6-cylinder turbopetrol and turbodiesel engines, and AMG versions should not be discounted. We anticipate the newcomer's arrival in South Africa to happen early in 2018.
Find out more (and watch a video) about the Mercedes-Benz GLT here.
Mitsubishi GT-PHEV Concept
The successor to the XR-PHEV, first seen at the 2013 Tokyo Auto Show, the new concept will showcase the Japanese manufacturer's lastest plug-in hybrid technology as well as in-car connected technology, while incorporating several (potential) styling cues of future Mitsubishi products.
Read more information on this Mitsubishi Concept here
Peugeot 3008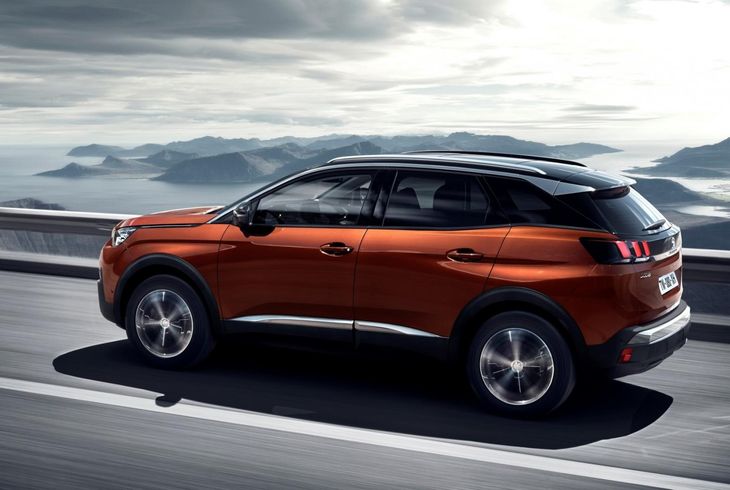 What a transformation! From frumpy quasi-MPV to stylish crossover, the new Peugeot 3008 looks set to make a significantly bigger dent in the market. It has already been confirmed for the South African market and should reach our shores in the first quarter of 2017. A full range of petrol and diesel engines are likely to be offered and the cabin is apparently not only more tech-laden than before, but also more spacious. An even more stylish GT version will also be shown in Paris, and should also make the journey to South African dealerships.
Read more about the Peugeot 3008 here.
Find out more about the Peugeot 3008 GT here.
Porsche Panamera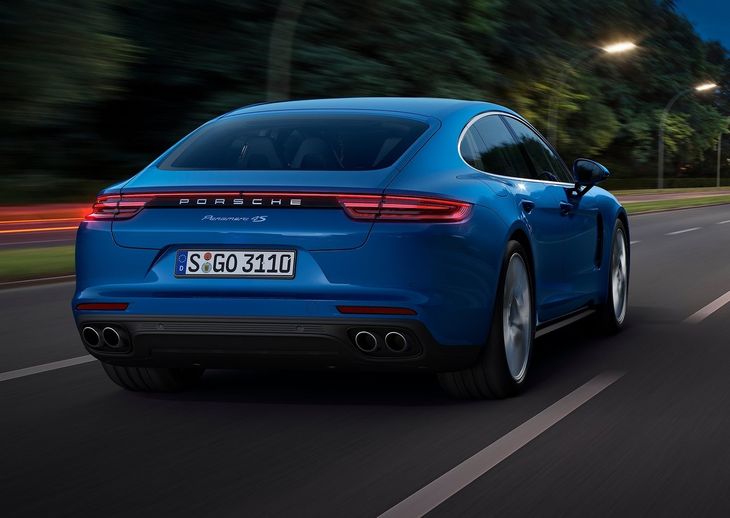 Porsche's new Panamera was revealed (digitally at least) a few months ago, but for most of the world the Paris Motor Show will be the first opportunity to judge whether the new design is as significant a step forward as it appears to be.

With new direct-injection engines that offer more power, yet improved frugality, as well as a tech-laden interior with touchscreens and touch-sensitive panels, the second-generation Panamera looks set to continue in the successful footsteps of its predecessor, of which more than 150 000 were sold worldwide. Expect this car to arrive in South Africa during the first quarter of 2017.
Renault Alaskan
The big news on the Renault stand – at least from a South African point of view – will be the brand's first double-cab bakkie, the Alaskan. Based on the underpinnings of the upcoming new Nissan Navara, the Alaskan is likely to be another new entrant in the increasingly contested leisure double-cab segment. It is likely to be powered by a twin-turbodiesel 2.3-litre 4-cylinder engine.
Renault South Africa says it's too early to start talking about launch dates, but it is defnitely interested in launching the Alaskan in South Africa. We predict a South African introduction around mid-2017.
Find out more about the Alaskan here.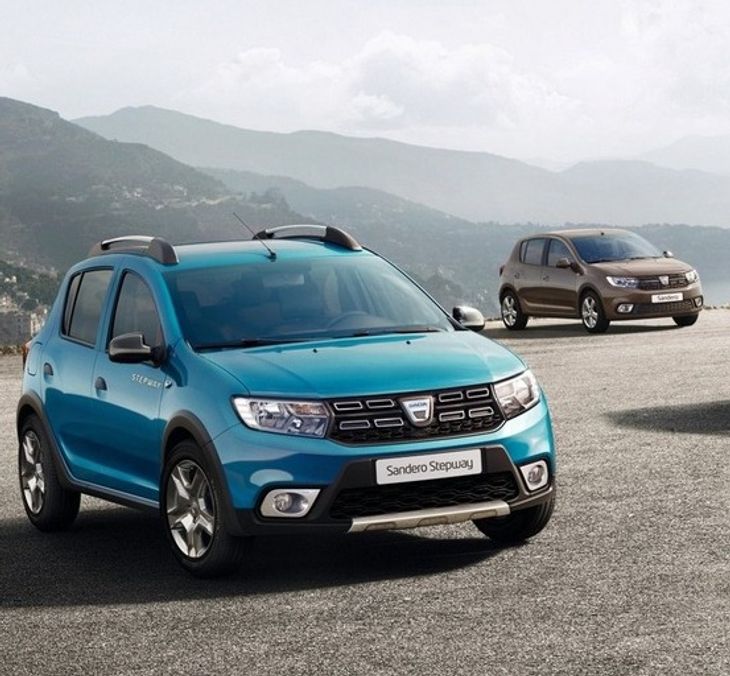 Renault's Romanian subsidiary Dacia is gearing up to showcase the facelifted Sandero and Sandero Stepway in Paris. Imagine Renault emblems on the vehicles pictured here... that is what the SA-bound cars will look like.
Suzuki Ignis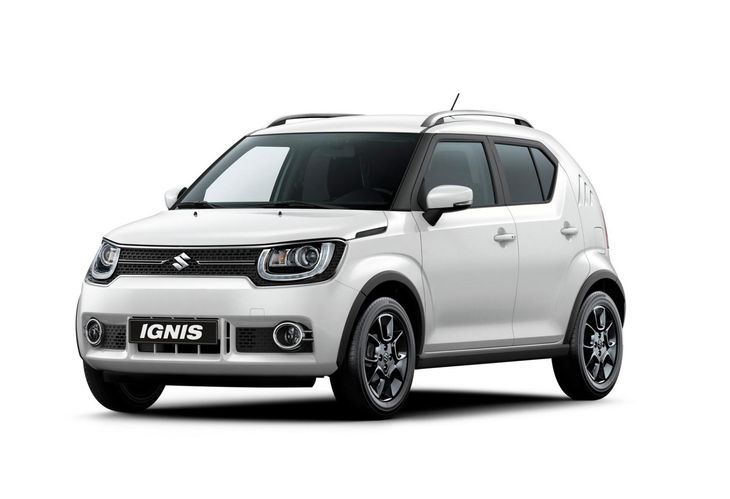 The cute little Suzuki Ignis crossover is apparently under consideration for South African introduction in 2017. If it arrives, it would compete against, primarily, the Volkswagen Cross Up! and Mahindra KUV100. In Europe it is likely to be offered as a "mild" hybrid or a 1.2-litre petrol.
Volkswagen electric vehicle concept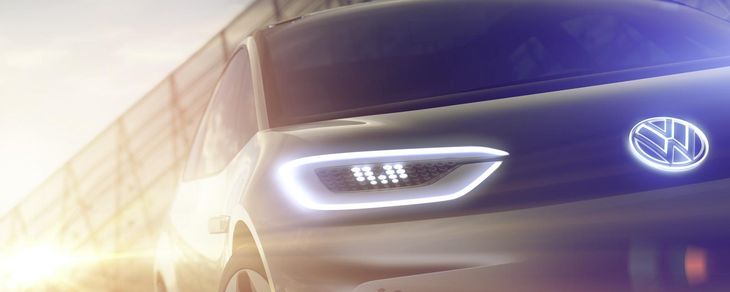 Volkswagen's new electric vehicle concept is said to usher in a whole new era for Volkswagen where its focus will be on EVs. Volkswagen expects the concept to be a Golf-sized vehicle, but with the interior space of something like a Passat. The MEB platform (Volkswagen electric car platform) is said to place the batteries in an innovative way that creates more room inside the cabin.
Volvo V90 Cross Country

Not only is it a station wagon, it's a large, premium one... but Volvo's bringing it to South Africa nonetheless.
According to Volvo, the importance of the Cross Country versions in its model range has been growing for some time. Of course, in Europe station wagons remain popular, but even there the success of SUVs and crossovers have dented the market. It makes only sense that endowing the traditional station wagon with some crossover appeal would be met with at least a degree of success. Well, station wagon fans rejoice! Volvo has confirmed V90 Cross Country version of its new V90 will be made available in South Africa... judging on Ciro de Siena's positive remarks about the S90, we can't wait to see it.