Jaguar has bolstered the local E-Pace lineup with the addition of a 147 kW 2.0-litre turbopetrol engine as well as offering adaptive suspension and Smart Settings self-learning technology across the E-Pace range.
The recently-introduced Jaguar E-Pace range will soon welcome a 147 kW 2.0-litre turbopetrol engine to the local lineup in October 2018, but orders can now be placed at your nearest Jaguar Land Rover dealerships.
Jaguar claims a fuel consumption figure of 8.2 L/100 km for the 147 kW E-Pace and it's claimed to sprint from zero to 100 kph in 8.2 seconds.
Added Features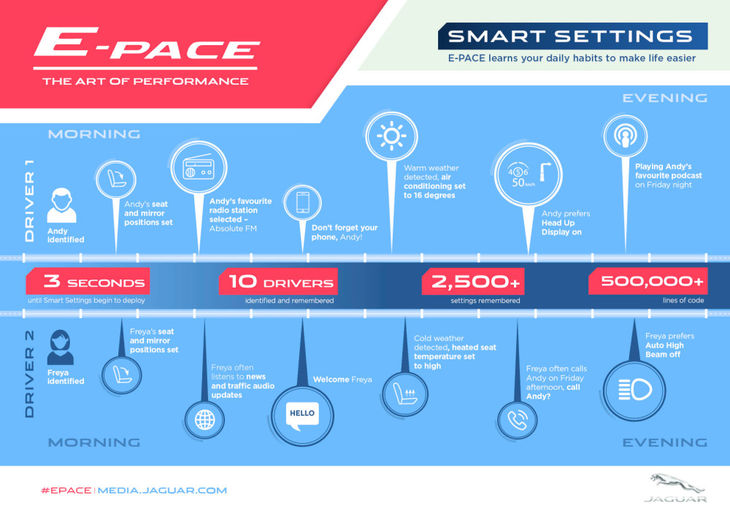 In addition to this, the E-Pace can also be had with self-learning technology known as Smart Settings, which will also feature on the forthcoming I-Pace which is due to arrive in South Africa in 2019.
According to Jaguar, Smart Settings learns the driver's habits and anticipates their needs. For instance, the E-Pace can recognise the driver based on the key fob or Bluetooth signal emitted from a smartphone. The car will then proceed to automatically adjust the seat settings specifically for that driver and set the interior climate and infotainment settings based on previous preference.
Algorithms will tailor settings over time and up to 8 different profiles can be accommodated. Other features include an Intelligent Phone Reminder (reminds you if you have forgotten your phone) and Predictive Call List (learns your most popular contacts). Smart Settings is offered as part of the optional Connect Pro Pack which also includes a 4G Wi-Fi Hotspot, Pro Services and Navigation Pro.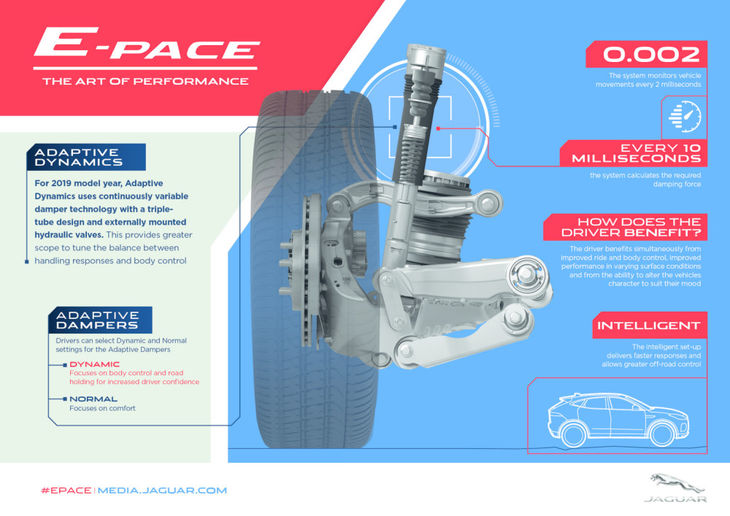 Buyers can also opt for an E-Pace with Adaptive Dynamics to enhance ride comfort and handling ability. Using continuously variable damper technology, Adaptive Dynamics monitors vehicle movement every 2 milliseconds and calculates and adjusts the required damping every 10 milliseconds to improve ride and minimise body roll.
Buy a new or used Jaguar E-PAce on Cars.co.za
Watch our video review of the Jaguar E-Pace below!
Related Content
Jaguar E-Pace D240 R-Dynamic HSE (2018) Review
5 Interesting things about the new Jaguar E-Pace
5 New Crossovers To Consider in 2018