Remember when hot hatchbacks were attainable cars and didn't cost R500 000 a pop? Well, if you do, then might remember lusting after a few of these legends of yesteryear...
Back in the Nineties when turbo monikers still meant something, and engines weren't governed by emission laws and clever catchphrases like downsizing or rightsizing, affordable performance cars were raw and unsullied – their characters as clearly defined as the lines of their bodywork and the plethora of pinstripes and badges that adorned their perfectly pressed sheet metal. As a teenager growing up in South Africa in mid-Nineties, there weren't many cars burlier than a Volkswagen Golf VR6 or as evocative as a screaming Honda Civic VTEC – they were by no means exotics, but they became aspirational for their attainability and relative performance.
Honda Civic VTEC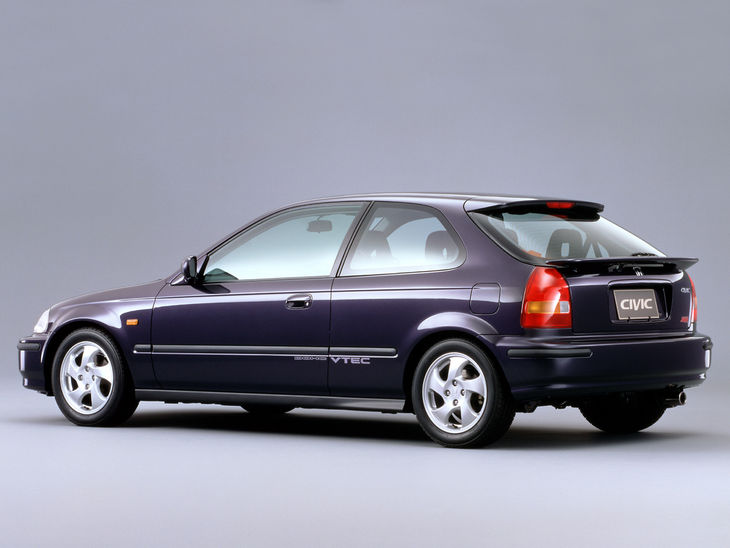 Trying to find one of these in mint condition nowadays is a lot like searching for the Holy Grail, but back in 1996 the Honda Civic VTEC (EK series) was beginning to build a reputation as a rev-happy hooligan. Despite its relatively diminutive 1.6-litre 16-valve engine, it packed a pretty punchy party trick called VTEC, a variable valve timing system that massaged its engine to the tune of 118 kW/150 Nm through a combination of witchcraft and Japanese ingenuity. That does not sound like a lot of power by any stretch (or torque for that matter), but paired with racy gear ratios and a rather favourable kerb weight, the Civic VTEC boasted a 0-100 kph sprint time of 7.6 seconds, which left many unsuspecting souls rubbernecking as "the VTEC kicked in".

What to look for when buying second-hand: Rust, cracked radiator end tanks. Also check the condition of the oil and the clutch.
Every Type R On One Track: Honda Civic Type R Special [Video]
6 versions of Civic Type R: How they stack up
Check out used Honda Civic stock here

Fiat Uno Turbo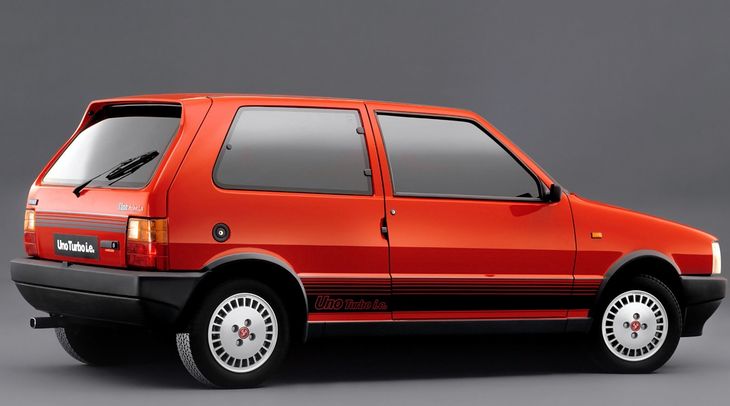 Despite its massive success as a runabout in South Africa, the Fiat Uno was blatantly dismissed by most performance junkies as a harmless and uninspiring econobox owing to its bland exterior and a dearth of fireworks under the bonnet. Those stupid enough to make such assumptions about the 3-door Uno Turbo were soon rudely sucker punched by the raucous and outrageously obnoxious the little Italian nipper. Armed with a turbocharged 86 kW/160 Nm Abarth-fettled 1.4-litre petrol mill, it had enough guts to propel the flagship Uno from standstill to 100 kph in under 8 seconds, before topping out at hard-to-fathom 200 kph. Visual amendments such as 13-inch Abarth-branded wheels and unique red pin-striping in the bumpers were hardly conspicuous enough to warn road users of its straight-line talent. Needless to say, many sports sedan owners who dared to dice an Uno Turbo were sent home with bruised egos to earnestly question the spec sheets and credentials of their cars.

What to look for when buying second-hand: Rust, noisy engine and turbo, any signs of aftermarket modifications.
Check out used Fiat Uno stock here
Audi A3 1.8T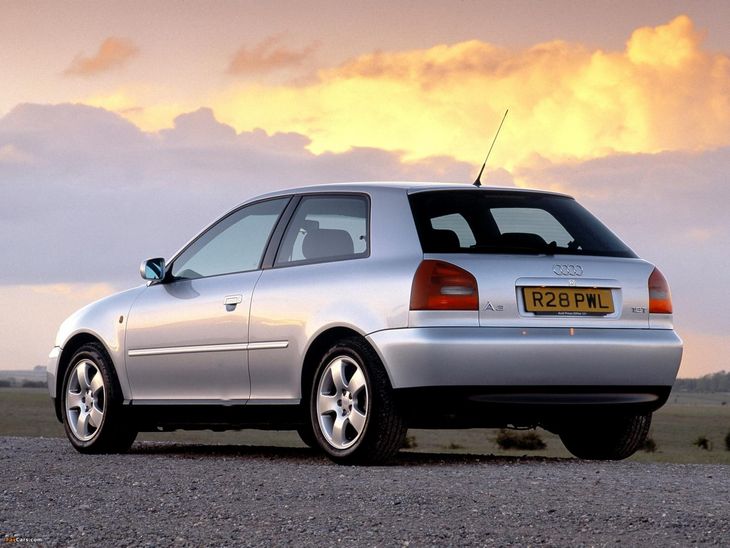 The Audi A3 utilised the VW Group's esteemed 1.8-litre 20-valve turbocharged engine, which was broadly employed during the late Nineties and the Noughties. During it's time it was available in numerous states of tune but the most popular – read: affordable – format was the 110 kW/210 Nm AGU drive-by-cable version that did duty in the 1999-2000 Audi A3s and Golf GTIs. Its powerful and torquey engine meant it could go from 0-100kph in just over 8 seconds and reach a top speed of 217 kph. Those who wanted a touch more performance could go one bigger with the S3 – the sportiest derivative in the range. Much like the first-generation Audi TT, the S3's 1.8-litre turbocharged engine featured a bigger K04 turbo, a brace of intercoolers, a higher compression ratio and revised software that culminated in an extra 55 kW and 70 Nm.

What to look for when buying second-hand: Roll-bar bushes, top mounts, front suspension bushes, faulty pixels on the dash LCD and boost leaks.
Check out used Audi A3 hatch stock here
Nissan Sabre 200 GXi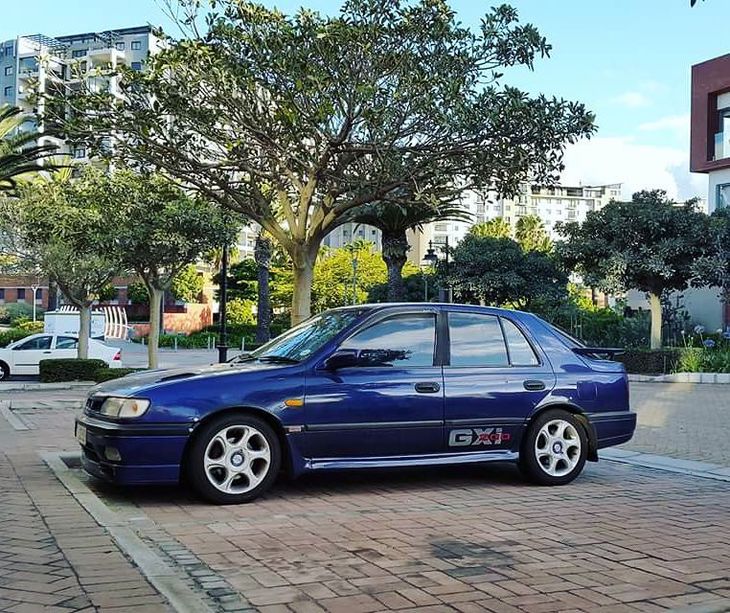 Ah yes, the much-respected Nissan Sabre 200 GXi and Sentra 200 STi had one thing in common: the SR200DE engine. The Sabre may have lived in the shadow of the Sentra, but it possessed the same levels of performance and outright tuning potential as its sibling. In stock trim, the 2.0-litre 16-valve DOHC unit produced a rather respectable 105kW/178Nm and was capable of a sub-9 second 0-100 kph sprint time. It terrorised more expensive metal at traffic lights and forged a reputation on the street and drag strips for punishing turbocharged hatchbacks in quarter-mile duels. A few breathing modifications and greater fuel pressure would often see at-the-flywheel outputs swell to over 130 kW/220 Nm – and that's before opening up the engine and fettling the camshaft timing etc.

What to look for when buying second-hand: These cars were prone to overheating. Check the coolant system and look for any signs of head gasket failures.
Check out used Nissan Sabre stock here
Volkswagen Golf VR6
Few will forget the Volkswagen Mk3 Golf VR6 and its roaring soundtrack, a direct result of its unique vee-in-line power-plant configuration. It gained popularity in the wake of the rather disappointingly tepid 2.0-litre 8-valve GTI of the same era and is still a very sought-after collector's piece to this day, primarily because of its guttural 2.8-litre 12-valve mill. Good for 128 kW and 235 Nm of rotational thrust it guzzled more than Paul Gascoigne on a binge, but its neck-snapping acceleration and granular soundtrack made up for the pricey fuel bills. It boasted a top speed of 235 kph and a 7.8-second 0-100 kph time, which is pretty swift – even by today's standards. Finding a near-showroom-condition example is almost unheard of these days.

What to look for when buying second-hand: Faulty electric window motor, coil packs, noisy lifters, smoking, rust.
Check out used Volkswagen Golf VR6 stock here
Related content:
Six Modern Day Classics To Buy Right Now