With our hot hatch (plus a BMW M2) track race video doing so well, many of us are hankering for a reasonably affordable practical performance hatchback. Therefore, we decided to look around the Cars.co.za classifieds to find some hot hatch bargains that can still get the blood pumping.
The formula for producing the best-possible hot hatch has remained the same for decades: take a practical hatchback and add more power, torque and handling ability. Steadily however, their engine outputs have increased so much that 5-door performance cars now deliver outputs that rival those of pukka sportscars of a few years ago. Along with ludicrous power, the price tags have shot through the proverbial roof... An Audi RS3 costs more than R800 000 and even a front-wheel-drive, warm hatch like the Fiesta ST still strikes fear into your bank account (R313 900).
We decided to delve into the used car inventory and find pocket rockets from the 2000s. Guess what? There are some serious bargains to be found.
1. Mini Cooper S (2000–2006)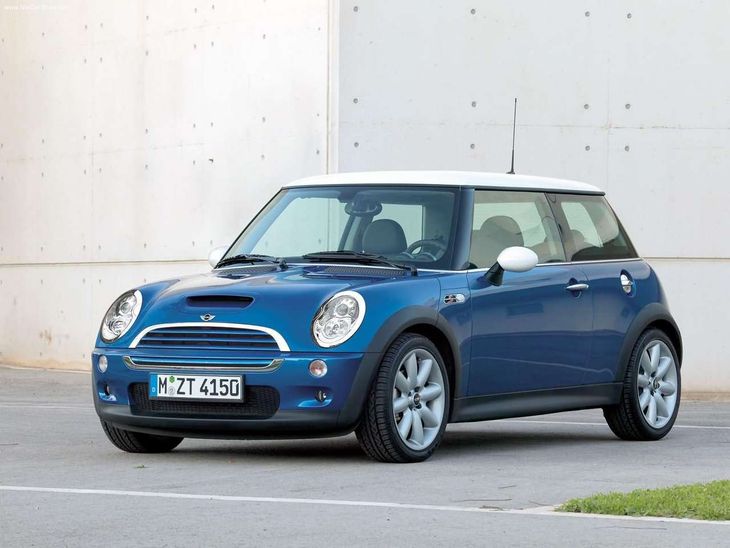 Those 8-spoke rims (often finished in bright white) and bonnet scoop were tell-tale Cooper S cues.
The Cooper S, almost single-handedly, made the new (BMW-era) Mini cool. It came with a supercharged 1.6-litre engine that whined and hissed, making the Cooper S a laugh a minute to squirt from point to point. There's a healthy 120 or 125 kW on tap (so power is ample) and the Mini will sprint from 0-100 kph in 7.2 seconds (7.4 for the pre-facelift) – which is still good, even by today's standards. The steering wheel style and shape is not to everyone's taste and neither is the central speedo and RPM dial (options were available to change both of these to more likeable variants). It is quirky, though. Expect to pay between R75 000 and R120 000.
Click here to find a used Mini Cooper S in stock
2. Renault Megane II Sport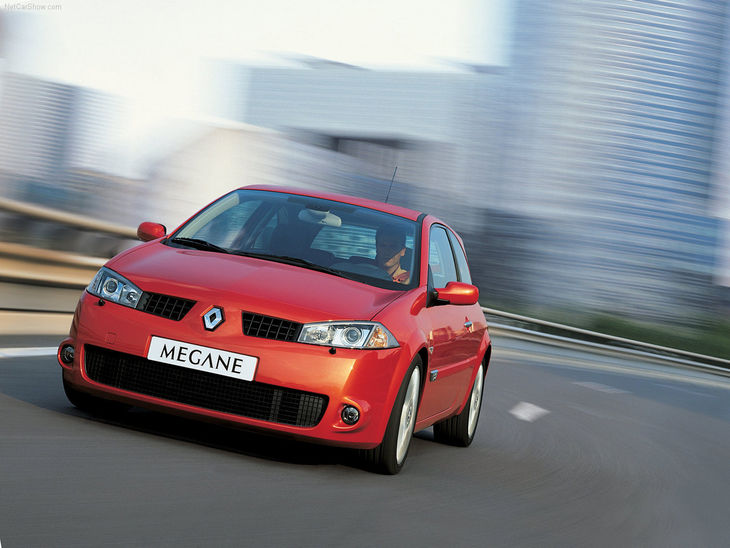 Not everyone was a fan of this generation Megane's "bustle" rear end, but the front styling was quite crisp.
The Megane Sport is generally regarded as the best handling hot hatch of its generation – a theme that Renault has proudly continued in later RS iterations. For around R100 000 you can get 165 kW and a rather excellent chassis. It's a bargain if you can find one that's still in good condition, which shouldn't be too hard considering the car is 8 years old. This generation Megane was also particularly safe, with traction control and crash prevention electronic systems to go with a load of cabin airbags. The Megane II has also seemingly aged rather well. Priced from R75 000 to R110 000.
Check out Megane Sport models in stock here
3. Ford Focus ST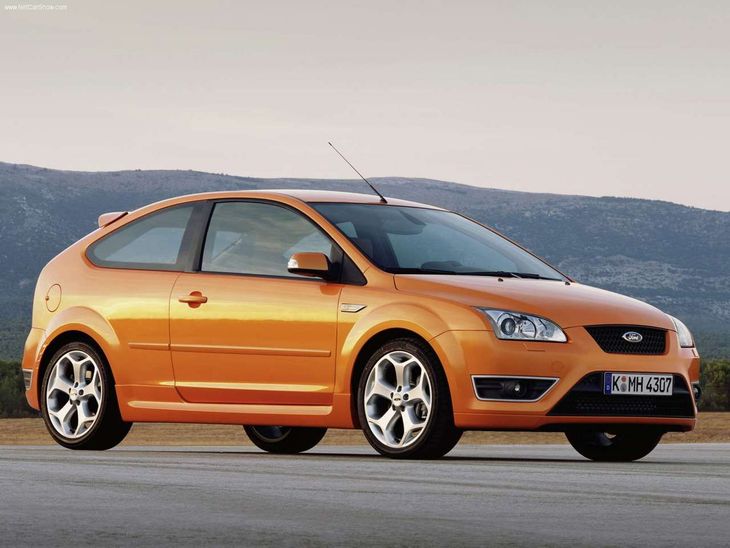 The second-generation Focus was headed by a turbocharged ST model. Somehow, Ford crammed a 2.5-litre 5-cylinder motor under the bonnet that growled when you trod on the throttle. There's 168 kW under the bonnet, and an excellent chassis that was nimble through the bends, but quite pliant over bumpy and choppy roads. It can be rather thirsty, though. Hence, Ford changed to a smaller 2.0-litre in the latest ST. Expect to pay from R100 000 to R150 000.
Want to browse used Focus ST models? Click here
4. Peugeot 206 GTi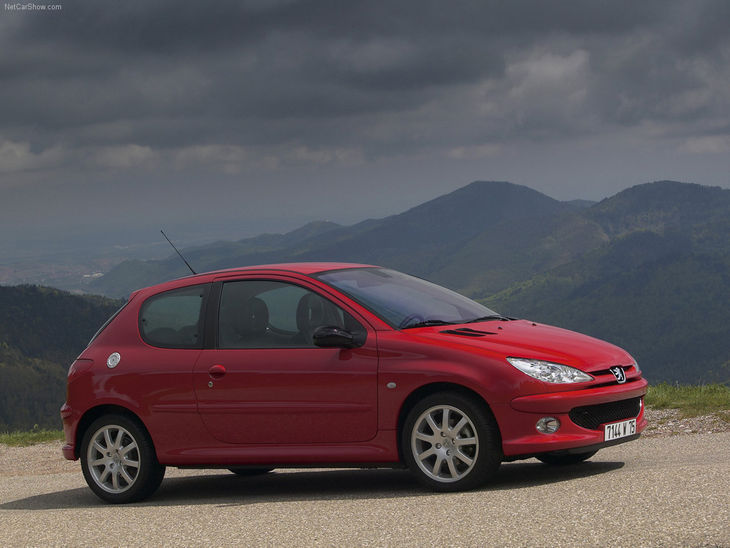 The 206 GTi dates from the period when Peugeots had cute, sharp frontal styling. It's aged very well.
The 206 GTi is a cool, small street racer. It had some good-looking body add-ons like the aluminium fuel cap. It initially came with a 2.0-litre naturally aspirated engine with 130 kW. A few years later Peugeot brought out the 206 GTi 180 which offered a slightly higher power output. Handling is agile and the engine is willing to be revved hard. Be careful of the gear lever linkage as it's a weak part of the package, but it is quite a cheap and quick fix. What's more, you can pick up a low-mileage model for under R100 000. Priced from R50 000 to R100 000.
Search for used 206 GTi models here
5. Toyota RunX RSi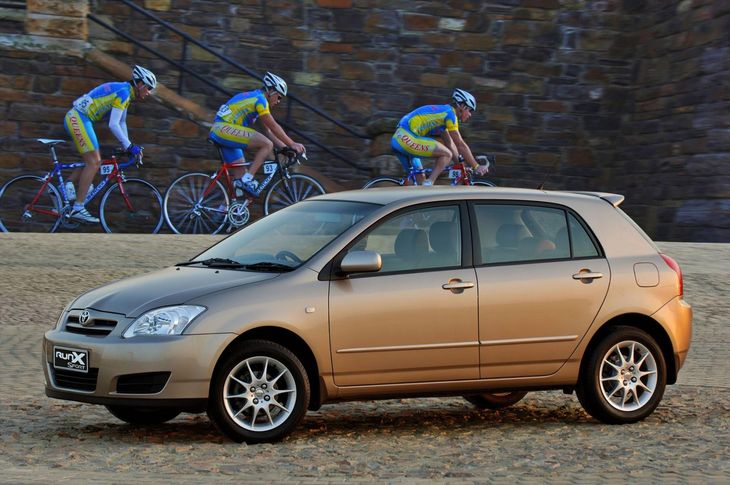 *RunX Sport pictured
Here's something that's probably not going to give you any trouble or sleepless nights about repair bills. The RunX RSi has a great 1.8-litre naturally aspirated engine that revs to beyond 8 000 rpm and produces 141 kW. The RSi is quite hard to come by and a bit of a collector's item among Toyota loyalists. The 180i RX, which produces only 100 kW, is more widely available; it promises much performance potential. Expect to pay from R80 000 to R100 000.
Must read: Mercedes-AMG A45 review
Must watch: Audi RS3 vs AMG A45 Drag race
Hot hatch dream car: Renault Clio RS16
Watch the ultimate track race unfold here: