A budget constraint of R200 000 doesn't mean that you're destined for a lacklustre or bland runabout. We trawled the second-hand market and found a few hot hatch gems that'll keep your inner racer consoled.
The appeal of the hot hatchback hasn't faded since the introduction of the VW Golf MKI back in the 70s. If anything, the last decade has seen the performance levels of hot hatchbacks reach near supercar levels, with prices to match.
We set ourselves a reasonable budget of R200 000 and headed for the classifieds section of Cars.co.za to see what was on offer. The usual suspects rose to the top – Golf GTI, Focus ST et al. But, we were surprised by a few slightly older gems that had us reminiscing about track days gone by and this is what we found...
Top 10 Used Hot Hatches for under R200k
1. Volkswagen Golf VI GTI (2010)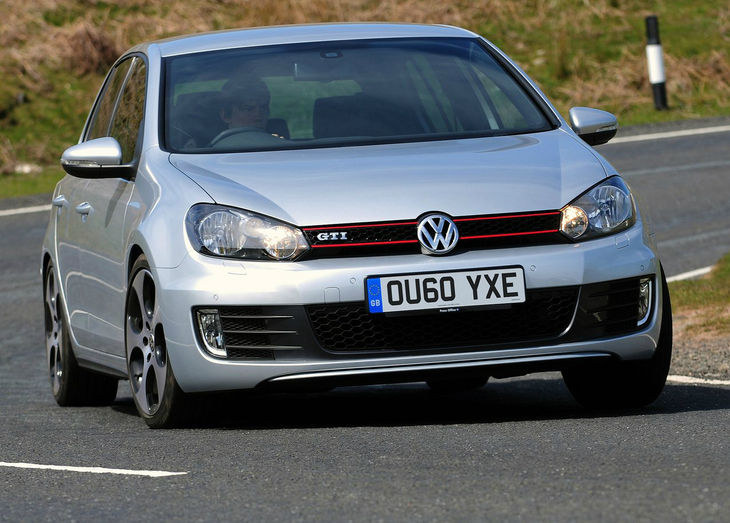 The Golf VI GTI retained much of the mojo that the V GTI brought back to the brand. A slight power increase saw it punch out 155 kW and 280 Nm of torque. Zero to 100 kph took a smidgen under 7 seconds. It's still quick enough to keep you entertained and its nimble but safe dynamics provide a driving experience that's great for the road but lacks ultimate thrills at the track. Prices start at around R170 000 but for anything under R200 000, you're likely to be looking at a car with 100 000 km plus on the odometer.
2. Mini Cooper S JCW (2007-13)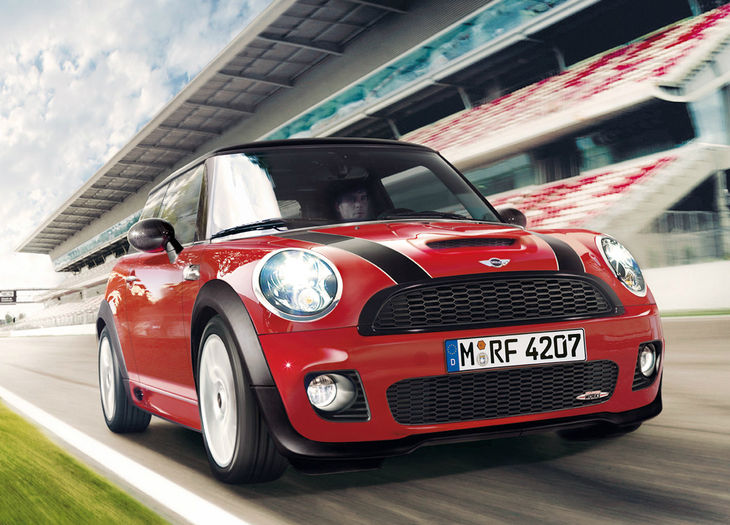 It's difficult to know which Mini JCW you're getting as initially, the JCW was just an add-on pack in 2007 before they delivered an outright JCW model for 2008. This is the model you want. The 1.6-turbocharged engine was beefed up to produce 155 kW and 260 Nm of torque (280 Nm with overboost) and burst to 100 kph in 6.5 seconds. Prices start from around R150 000 and depending on the year, go up to R200 000.
3. Peugeot 208 GTi (2013-14)
You can get a 3-year old GTi for under R200k – that's still under warranty, just. A similar engine to the Mini with a 1.6-litre turbocharged 4-pot, but it puts out 147 kW and 275 Nm of torque. That still produces a 6.8 second 0-100 kph figure. With it being such a new car, it's fitted with satnav, 2 USB ports and automatic parallel parking. Pricing is currently between R180k and R200k.
4. Renault Megane RS250 (2010-2012)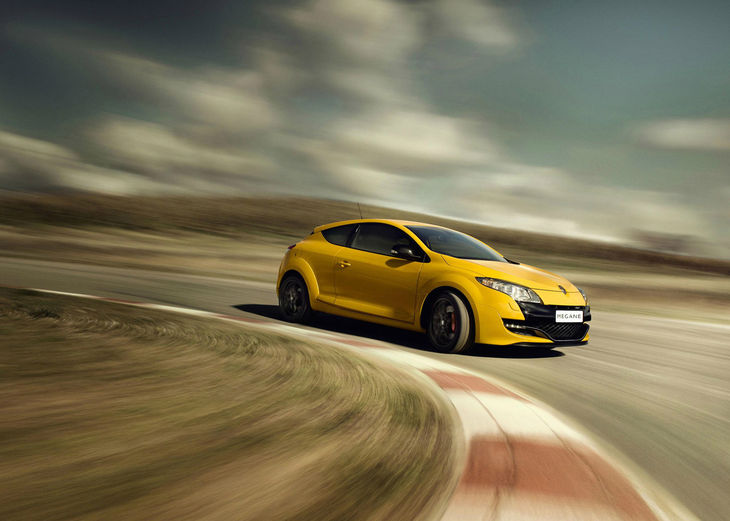 Famed handling and numerous shootout wins make the Megane RS a great buy. It will reward the enthusiast more than the everyday driver as its ride is firm, even without the Cup chassis installed. Somehow, the shape hasn't aged badly and it still catches the eye as it whizzes by. The engine and performance are addictive and will have you constantly extending your right foot. Look around for a low mileage unit if possible with pricing between R180-R200k.
5. Volvo C30 T5 (2010-2013)
A stylish hot hatch if ever there was one. The C30 is certainly more style over substance, but with 169 kW from a thrummy 5-cylinder turbo, it's not all that bad. The R-Design pack is the model to have as it gives the C30 a low-slung and aggressive look. Fuel consumption may be an issue but it's worth it just to listen to the pipes bark away behind you. There aren't many of these around on the used car market but you can expect to pay between R150-200k.
6. Ford Focus ST (2005-2010)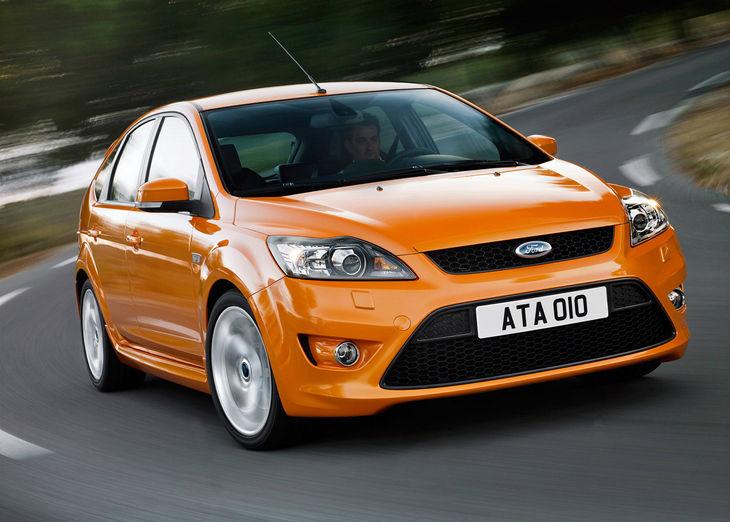 You can pick up a low mileage Focus ST for under R200k and it will be worth it. It has the same 5-cylinder motor as the Volvo but with a stubby-levered 6-speed shifter. It's a great performer and offers similar thrills to the Golf GTI but with more excitement. The smooth torque delivery of the 2.5-litre turbo was one of the highlights of the car and probably what we miss most about the new Focus ST.
7. Alfa Romeo Mito Quadrifoglio (2010-2013)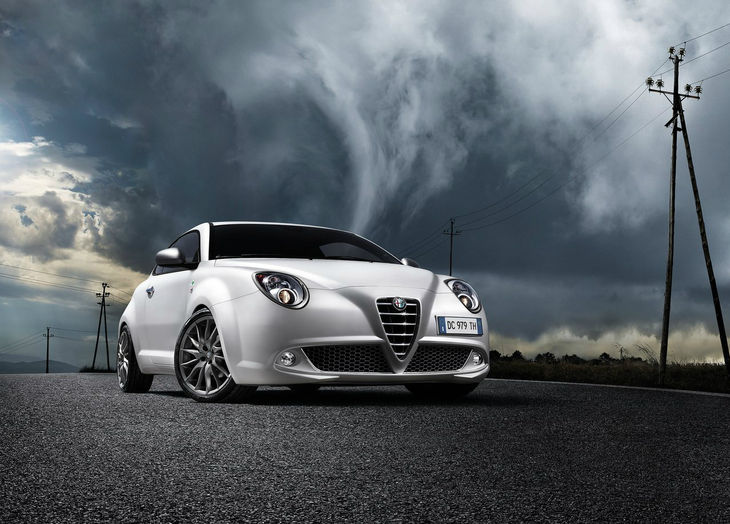 Now for something different. The Supermini segment can't be forgotten and the Mito Quadrifoglio is a lot of fun to drive. Its 1.4-litre turbopetrol motor is good for 125 kW and 250 Nm of torque. Zero to 100 kph takes 7.5 seconds and you get to say you drive an Alfa Romeo – for what that's worth to you. It's a fun car and a steal on the second-hand market at under R170 000.
8. Suzuki Swift Sport (2012-2015)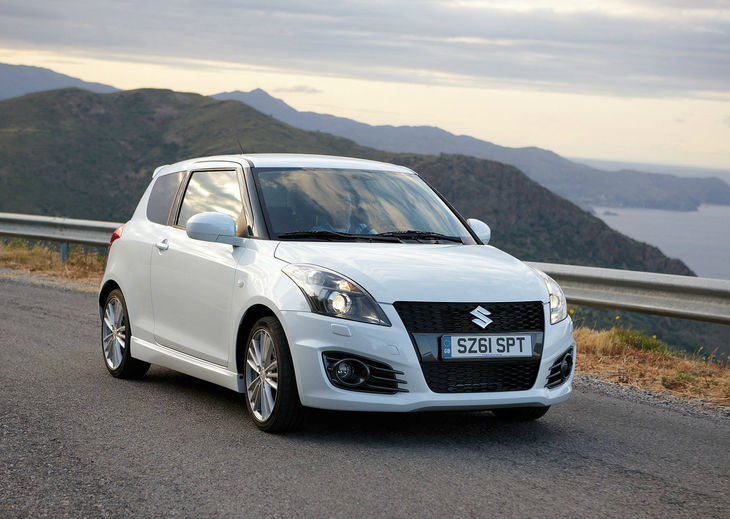 The Suzuki Swift Sport will take abuse day in and day out and not feel a day older after a decade. A very simple formula where a naturally aspirated 1.6-litre engine powers the front wheels and a chassis designed to be as agile as possible. With less power, comes even less responsibility as you'll find traffic circles become mini gymkhana circuits and every turn needs to whipped into with a vigorous turn of the wheel. Who knew all you needed was 100 kW? Pricing ranges from R140 000-170 000.
9. Volkswagen Polo GTI (2011-13)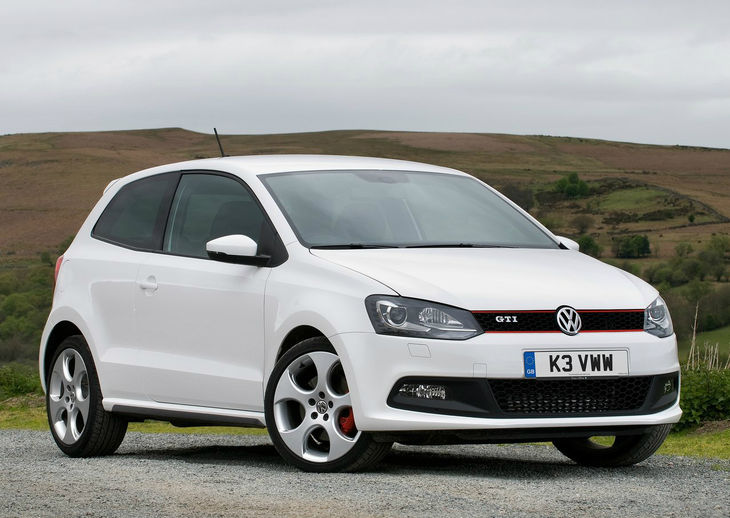 You probably want to avoid the older 1.8t Polo GTI as they will have heaps of mileage and the performance from the 1.8-turbopetrol always felt weak. The newer 1.4-twincharged unit has more life in it and punches above its weight. The DSG gearbox takes away some of the fun factor but it's a solid 'box nonetheless. 130 kW is enough power and Volkswagen's build quality is sure to last you a good few years. Pricing is around the R150 000-R200 000 mark.
10. Honda Civic Type R (2008-2010)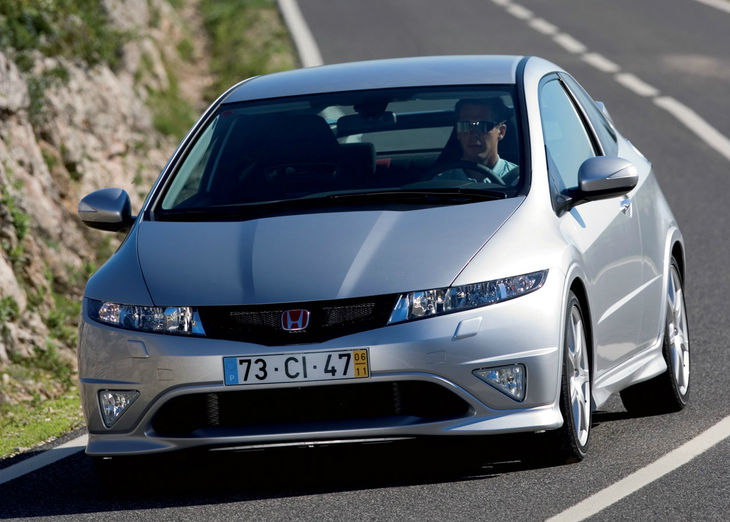 Note: Do not buy if you live on the reef. It's true, at altitude its performance is severely hampered – up to 2 seconds on the 100 kph sprint. Take it down the coast and all of a sudden it starts to come alive. The choke hold on the high-revving 2.0-litre naturally aspirated engine is released and it races up to its redline freely. They appear to be holding their value particularly well as prices are still above R180 000 for 2010 models with over 100 000 km on the clock.
Related content
Track Race: Audi RS3 vs Merc-AMG A45 vs Honda Civic Type R vs BMW M2 [Video]
Drag Race: Audi RS3 vs Mercedes A45 AMG [Video]
Suzuki Swift Sport (2016) Review
Volkswagen Golf 7 GTI & GTD (2017) First Drive
Volkswagen Golf GTI Clubsport S (2016) First Drive