A special edition Volkswagen Golf GTI is on its way, if this leak is anything to go by.
Update: Volkswagen has revealed the special edition model, which comes fully customised. Volkswagen says its new offering boasts a black roof, black spoiler as well as the Race package. This package includes a sports exhaust system as well as the removal of the top-speed limiter.
The vehicle rides on 19-inch Scottsdale alloy wheels finished in gloss black, there's a subtle 45 on the side and the vehicle features IQ.Light LED matrix headlights. In terms of engine power, the new Clubsport 45 is powered by a 2.0-litre turbo producing 221 kW and 400 Nm.
Volkswagen SA will not be bringing the standard Clubsport to SA and it's safe to assume this birthday model won't be coming either.
The Instagram user Cochespias has shared three images of what's claimed to be the new Volkswagen Golf 8 GTI Clubsport 45.
Given the name, we understand this model has been built to celebrate 45 years of the GTI name. It was back in 1976 that the first GTI reached customers and it was an instant success.
From what we can see in these images, the Clubsport 45 features a unique colour, special black wheels and that exhaust system looks a bit different to the standard plumbing setup. It's likely its an Akrapovic system which should sound great. There's also a nice 45 decal on the sides.
There's no mention of mechanical changes, but for the record, the Golf 8 GTI Clubsport 2.0-litre turbo produces an additional 41 kW and 30 Nm compared with its standard sibling. Peak outputs of 221 kW and 400 Nm are on offer and what's more, its 7-speed dual-clutch (DSG) automatic transmission has derivative-specific shorter gear ratios, which helps the Clubsport accelerate from 0 to 100 kph faster than the standard GTI.
Don't get your hopes up yet, Vrrpha fans as Volkswagen SA has said the new Golf GTI Clubsport is not coming to South Africa. We do live in hope that it will eventually make its way here in a few years time - the love for the Golf GTI in SA should be enough to secure a few units for the fans. We were big fans of the first Golf GTI Clubsport which we drove back in 2016 and the Golf GTI TCR is a worthy #CarsAwards winner.
Is this the successor to the Volkswagen Golf GTI TCR? We will know soon enough as an official reveal should be soon. As it stands, the all-new Volkswagen Golf 8 GTI will be launching in South Africa in the first quarter of 2021, with its all-wheel-drive Golf R sibling reaching showrooms towards the end of the year.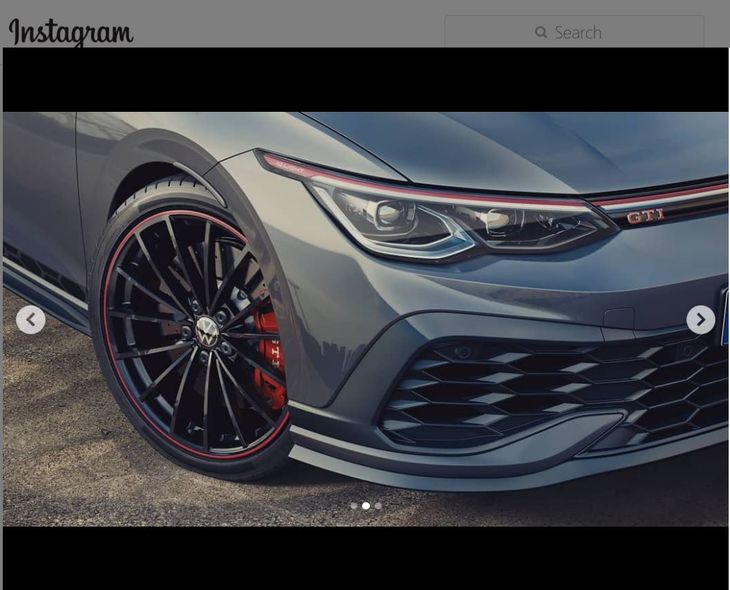 A closer look at the Volkswagen Golf 8 GTI Clubsport 45 unique wheels (Cochespias Instagram)
Further Reading
Volkswagen Golf 8 GTI Clubsport Not for SA
Volkswagen Golf 8 GTI Filmed in Cape Town
Golf 8 R revealed with 235 kW, optional drift mode