The all-new Golf 8 was revealed recently and it's expected to arrive in South Africa towards the end of 2020. Here are 5 things to know about the new model!
The new Volkswagen Golf 8 is coming and as many people have pointed out, not terribly much has changed in terms of styling from the Golf 7. Also typically the styling has divided opinion but we think Volkswagen has nailed the brief and made sure the Golf remains a no-brainer for just about every motorist on the planet.
Here are 3 key things you need to know right now about the new Golf 8.
Tech for the People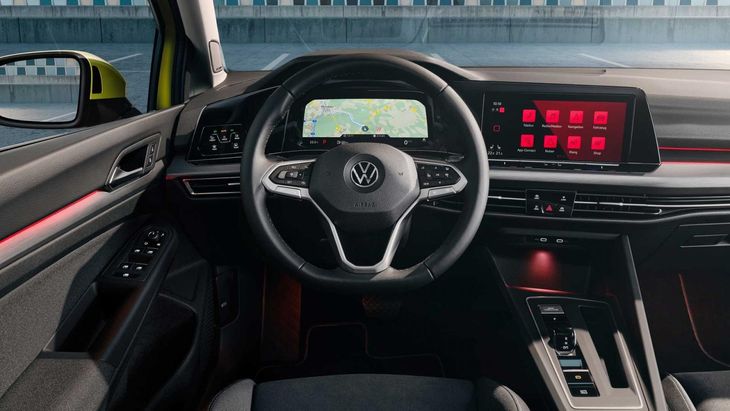 Most of the changes can be found inside the new Golf 8. Note the stylish dual-screen setup.
The aim with the Golf 8 is to bring the latest in tech to the people, and arguably the most significant changes have been made in the cabin. Now with fewer buttons than before, the Golf 8 cabin has a very slick appearance. A key feature is the Innovision dual-display setup which is similar to what we've seen in much more expensive Volkswagens such as the Touareg.
Among many smart technologies, the Golf 8 will feature Automatische Distanzregelung, which is like radar-guided cruise control but for slow traffic situations. You will also be able to warm up your feet and your hands.
Power Torque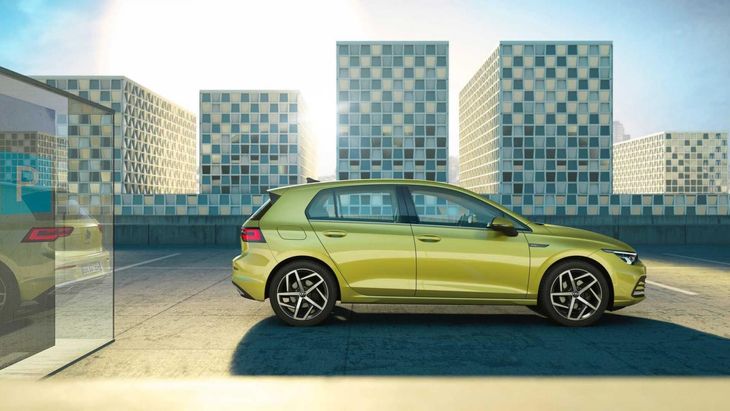 Local engines options will be limited and no manual transmissions will be available in SA. DSG all the way!
If you are wanting to know more about the GTI and Golf R, you'll have to wait until early 2020 when those Golf variants will be officially revealed. Right now though, the most powerful model available in Europe is the GTE plug-in hybrid which boasts 180 kW, which is certainly not boring. There will be a whole host of petrol and diesel engines, with some models featuring 48V mild-hybrid setups and will wear eTSI badges.
The non-electrified motors offer outputs of 66 kW, 81 kW, 96 kW and 110 kW. The first outputs are from the 1.0-litre 3-cylinder, while the 110 kW motor is the 1.5-litre turbo 4-cylinder engine. Volkswagen SA will only offer a DSG and no manual transmission will be offered.
Unlike the German market where cars will hit showroom floors before the end of the year, South Africa will have to wait until the end of 2020.
GTI First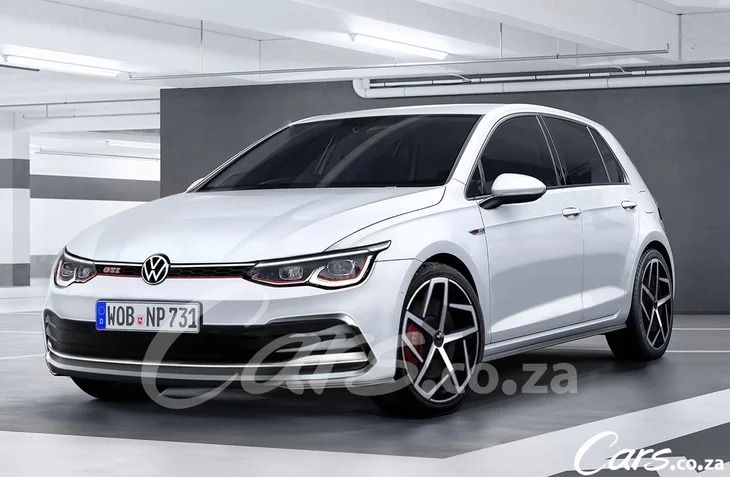 This is what the new Golf 8 GTI could look like. Render credit: Duwyne Aspeling.
The GTI is the best-selling Golf locally and Volkswagen SA will, therefore, be introducing the GTI first, followed by a 1.4TSI model and eventually the coveted R variant.
Local specification and pricing details for the new Golf 8 have not yet been revealed but keep checking the Cars.co.za content portal and our social media for updates.
Buy a new or used Golf 8 on Cars.co.za
Related Content
2020 Volkswagen Golf 8 Officially Revealed
Volkswagen Golf 8 (2020) SA Launch Details [w/Video]