The updated Haval H6 has made its debut, with 3 images showing off the newcomer. With a full reveal just around the corner, here's what we know so far.
Under the skin is the new Great Wall B30 platform, which is said to boast excellent lightness and ridgity. It's also capable of handling hybrid and electric motors, so don't rule out an entire range of cars based on this model.
In terms of dimensions, the new Haval H6 is 53 mm longer, 26 mm wider and 10 mm taller, while the wheelbase has increased by 58 mm. The increased space should bode well for interior comfort. Speaking of cabin, there are no interior photos as yet, but we expect to see it when the vehicle is revealed.
As it stands, the 1.5-litre turbocharged 4-cylinder petrol with 126 kW is likely to power the new Haval H6, but a more powerful 2.0-litre turbocharged petrol engine is forecast for later.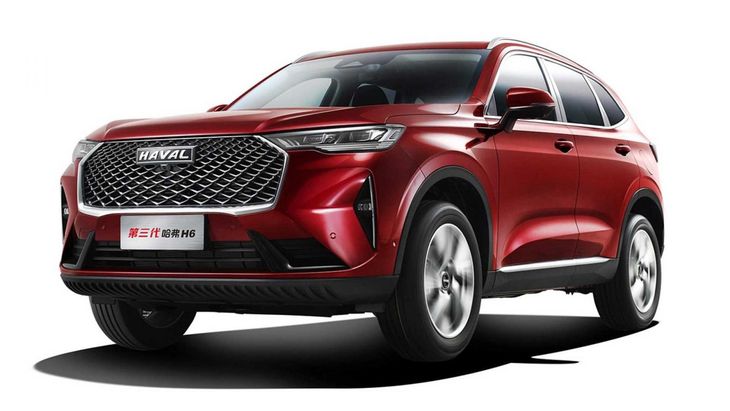 In terms of styling, the new Haval H6 has gone for a bold approach.
Further Reading
Haval H6 & F7 Driven: Coming to South Africa in 2020
Haval H6C 2.0T Luxury Auto (2017) Review